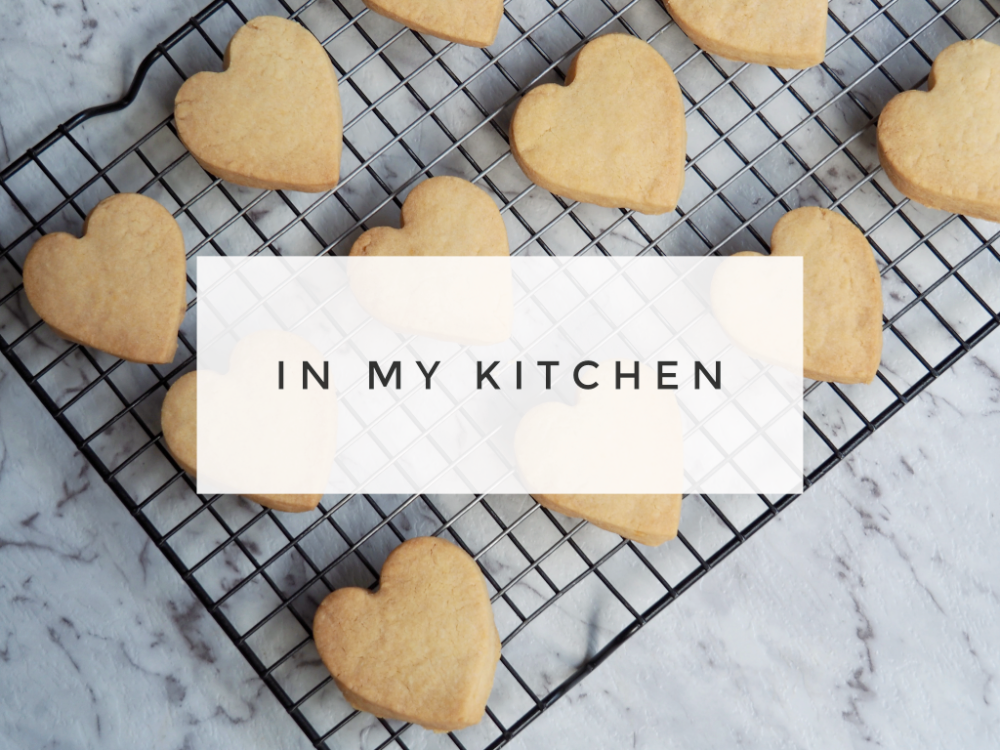 Pinch, punch, it's first of the month which means it's time to join dear Sherry and spill the beans on what's been happening In My Kitchen.
Teddy, David and I all had birthdays in July. I recreated the football pitch birthday cake I made for David's 50th in circular form and dare I say the round version was the best yet!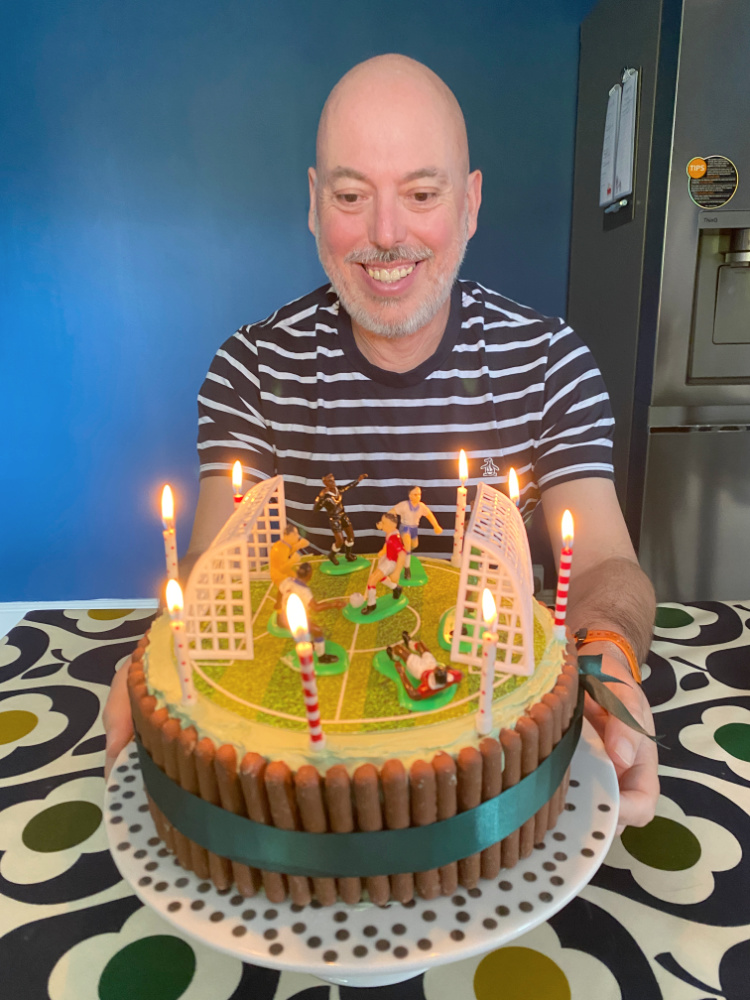 David had neither the time or the inclination to make a cake so he let me choose my own off the (supermarket) shelf. I'd been eyeing off Lenny the Lion at Waitrose for months and so of course, he was my first pick, not least because he's one of the only children's birthday cakes that has a vanilla sponge – fun fact, I'm not a fan of chocolate cake. We've been a bit spoilt with homemade cakes over the years and I have to admit although yummy, Lenny looked better than he tasted!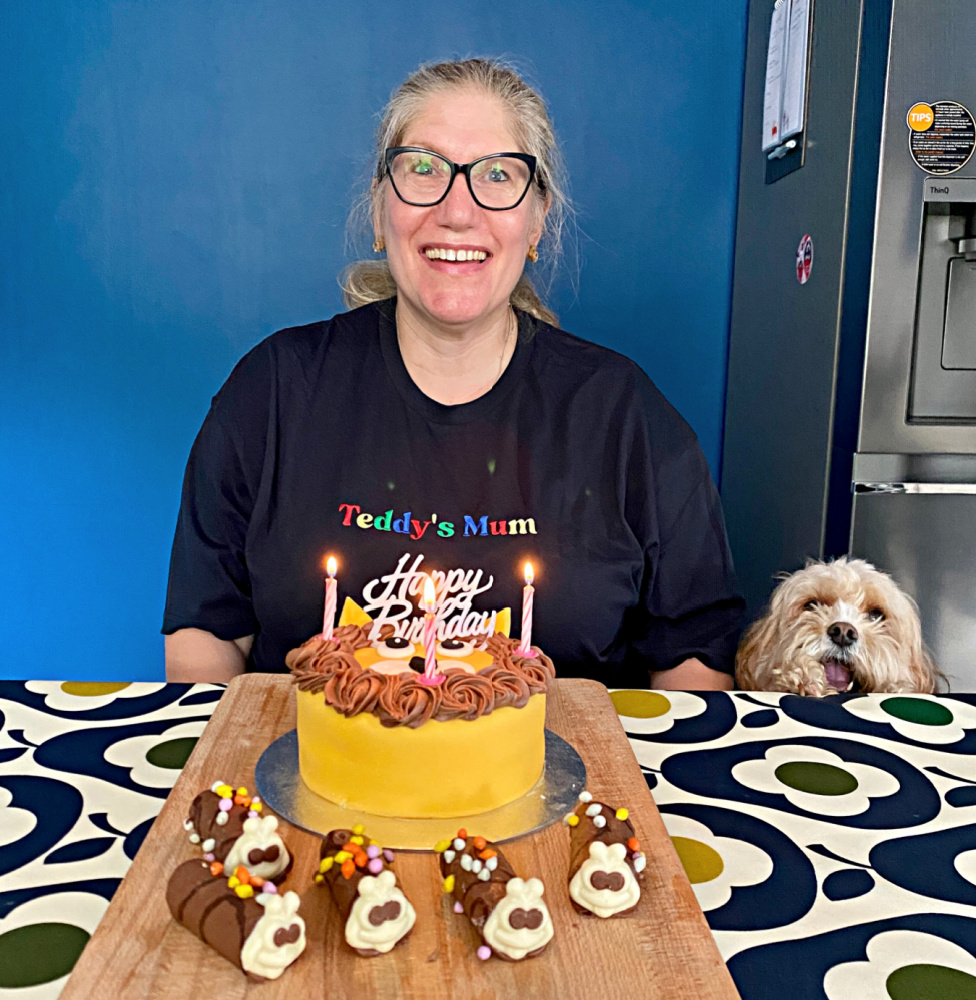 Look at Teddy Roosevelt trying to get his paws on some cake! He loves cake like his mama! As for the caterpillars, I really wanted a Colin the Caterpillar Cake until I found out he was made of chocolate so David got the mini Colins to cover all the birthday bases!
Talking of birthday cakes, the lovely Lorraine AKA Not Quite Nigella gifted me this treasure, the AWW Childen's Birthday Cake Book. My friend Dan bought it over to the UK when he visited us in May and although it was a goodbye Australia gift, I saved it until July and it became a happy birthday present. I love this book so much and I'm so pleased that I now have a copy of this and in hardback, no less!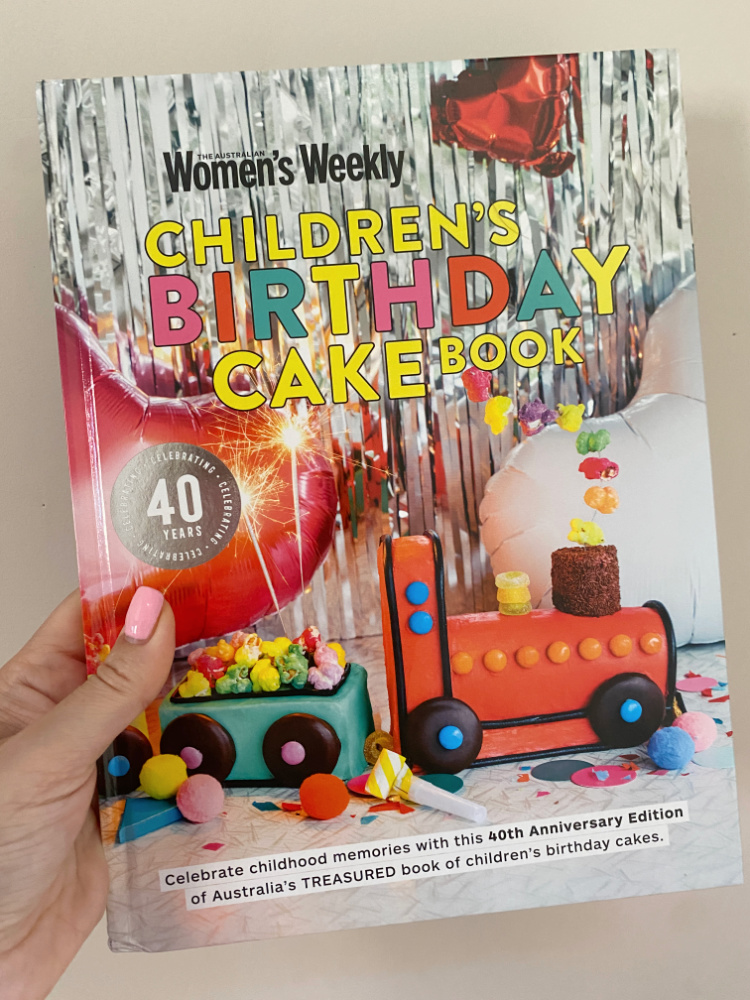 My Mason Cash obsession continues. This time it's these In the Forest set of 3 leaf dishes. I'm so in love, it's not funny!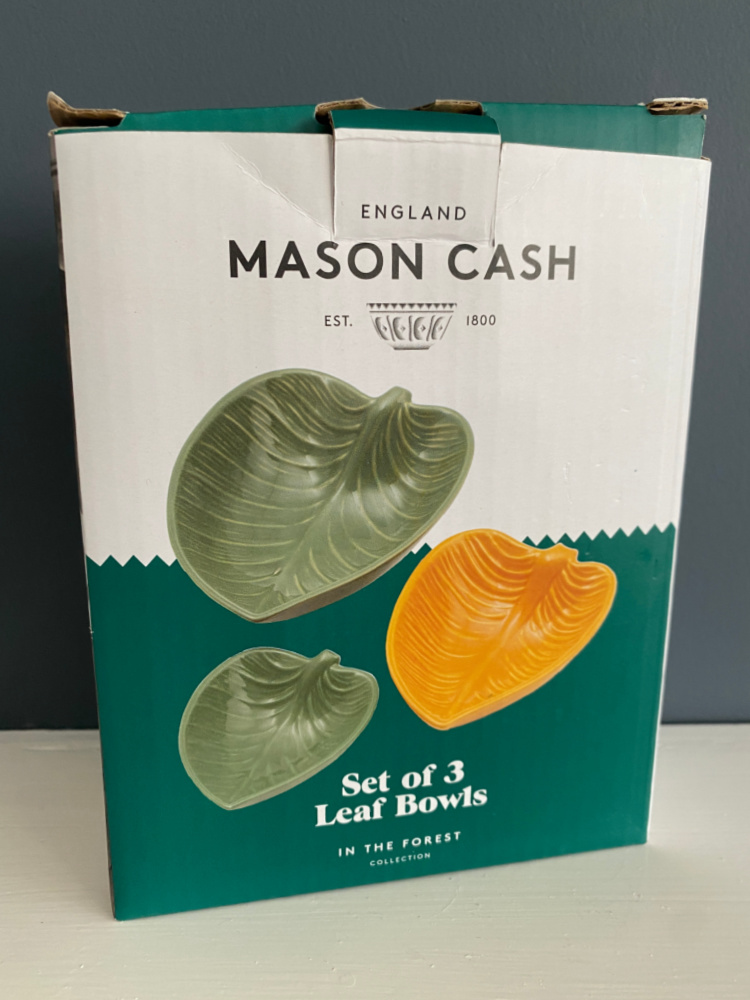 At the start of the month, we had our neighbours who became friends over for a housewarming/birthdays in July dinner (3 out of the 4 hooomans have birthdays in July as does Teddy.) I made this salted caramel cheesecake and it was one of the best cheesecakes I've ever made. Big call I know! I can't wait to share the recipe.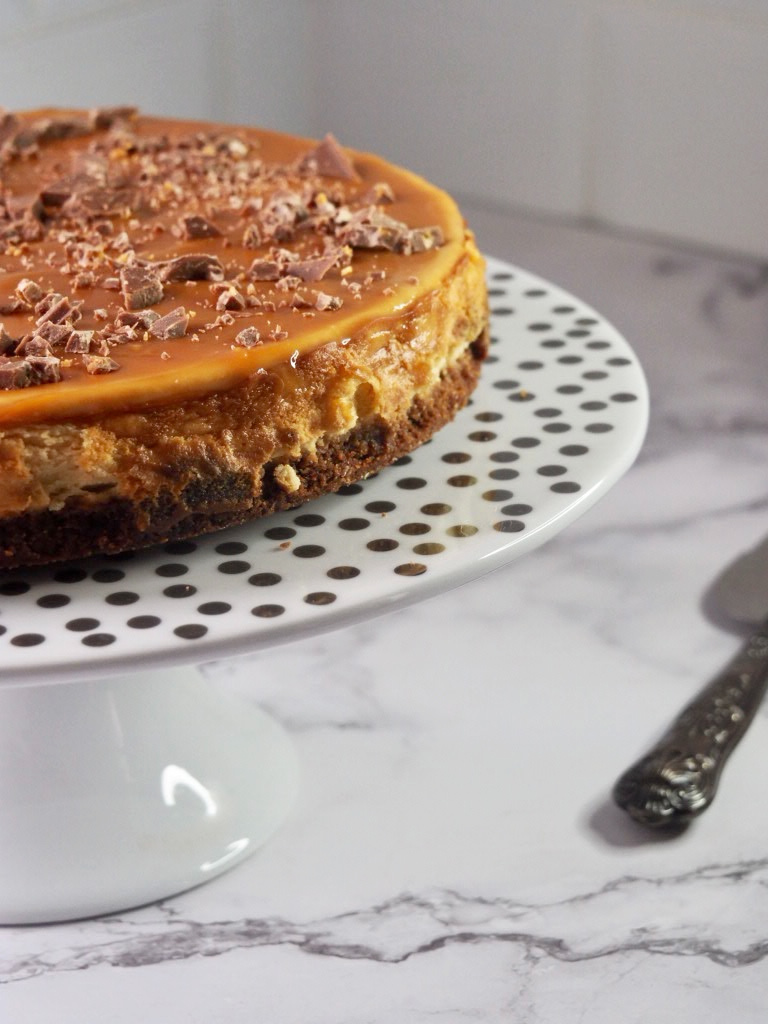 Our lovely neighbours have been dealing us a regular supply of fresh fruit and veg from their allotments and gardens. We've had everything from red onions and garlic to zucchini and radishes. And let's not forget the rhubarb!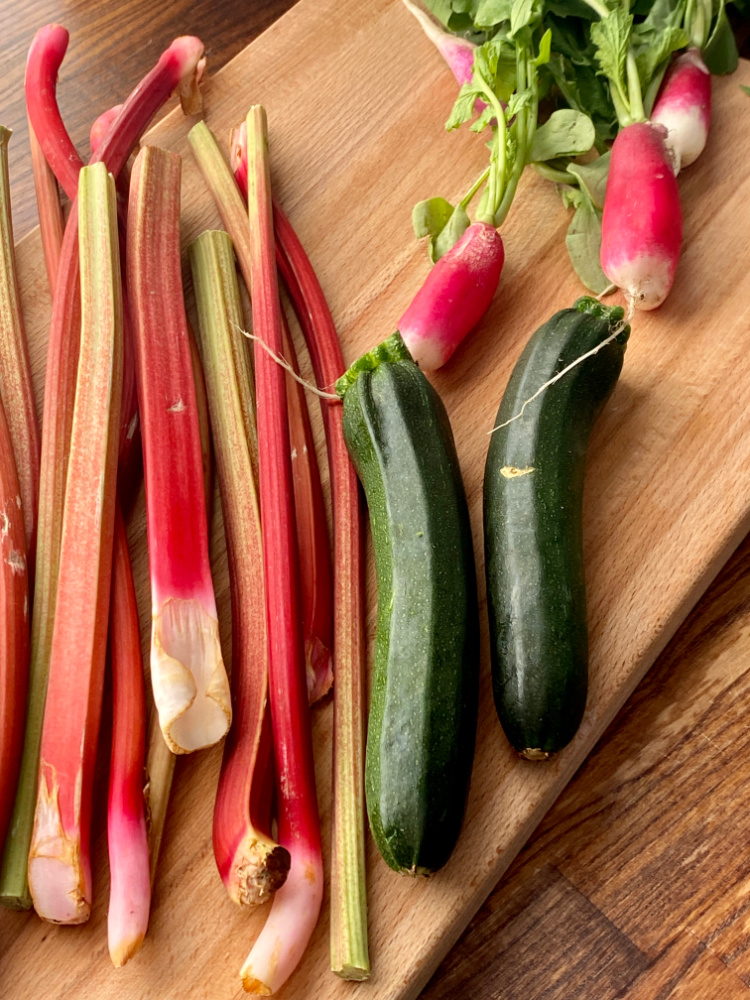 Our neighbour Pat also gifted us some raspberries which I baked into this Raspberry and Blueberry Coconut Pudding – super yummy!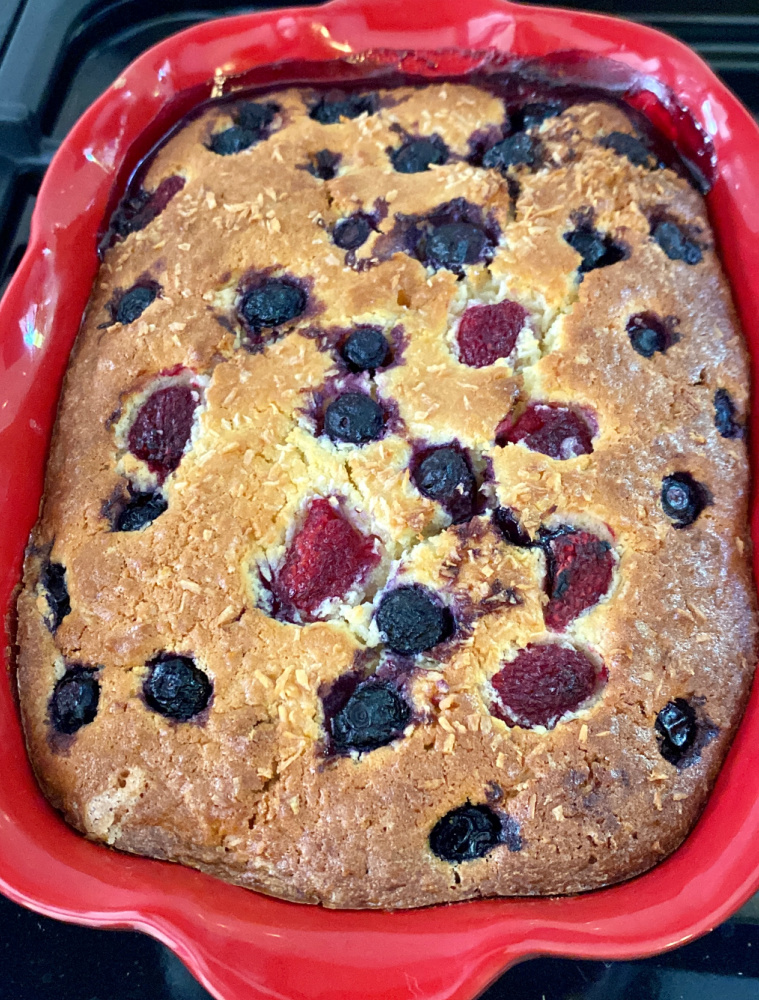 With the abundant supply of rhubarb, I made another crumble (recipe coming soon,) and with the excess, made a compote with some value added strawberries and apples.
My friend Joan visited me from Essex and found herself on the receiving end of the compote and crumble. She wasn't sorry about it. For years now, whenever I've visited Joan at her home or since she's visited me at my UK abode, she's always brought me a London Cheesecake. Quite simply this humble bakery staple is my favourite cake of all time but as it's name suggests it can only be found in London which is just as well for my waistline!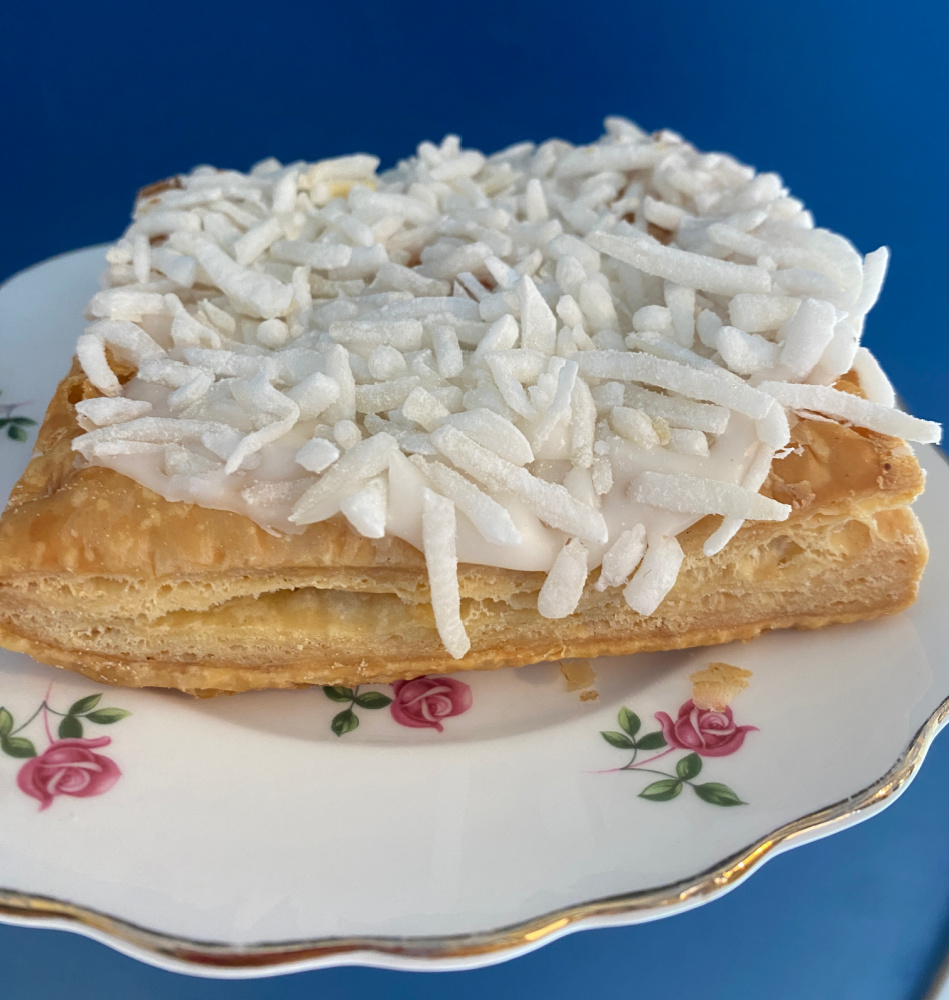 In case you're wondering, it's nothing like a regular cheesecake, I think it got it's name because the shredded coconut topping looks a bit like grated cheese!
I finally published my recipe for these super moreish Crunchy Walnut Squares. I've literally lost count of how many times I've made them since we moved to the new house. They're so quick, easy and totally scrumptious!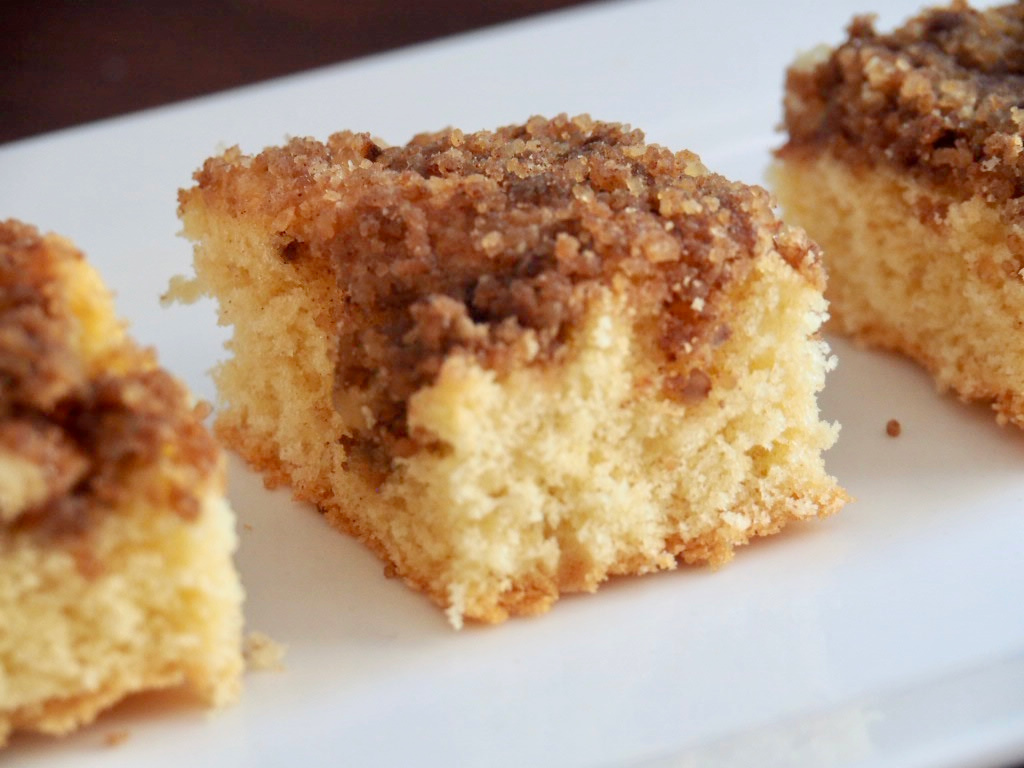 Throughout July our neighbour has held a weekly breakfast open house offering up coffee, croissants and good conversation. We've shown our faces a couple of times but I hate to turn up empty handed so I baked a batch of these berry and chocolate muffins. They always go down a treat and this occasion was no exception!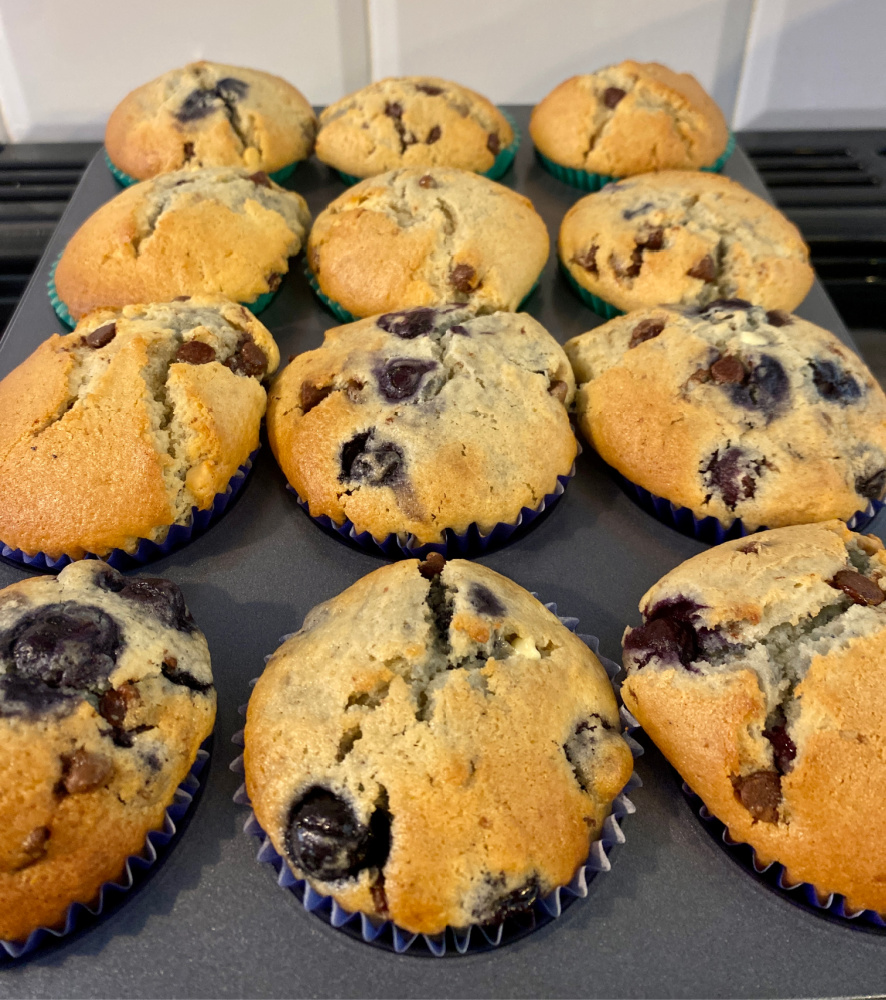 It was a busy but delicious month, I think I need a lie down now! What's been cooking in your kitchen? Spill the beans please!