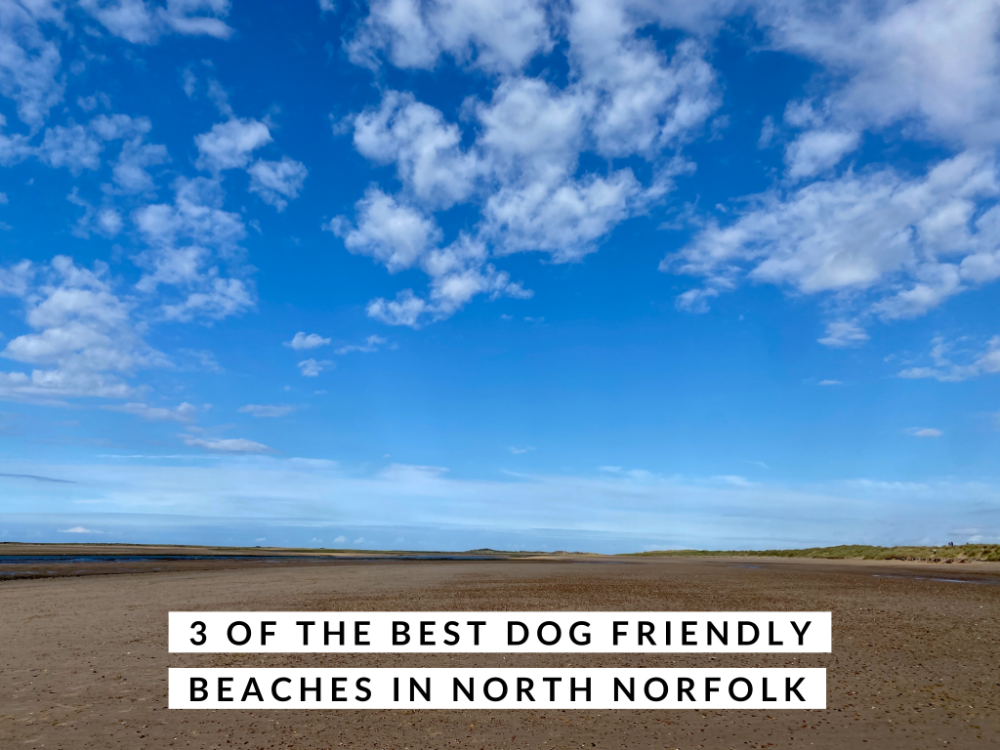 If you and your pup are headed to the north Norfolk coast you're both in for a treat.
North Norfolk is known for being super dog friendly and the beautiful beaches are a pupper's (and their human's) paradise – vast, sandy and welcoming. Of course, you don't have to visit with a pooch to enjoy these beaches!
We have found that the beaches are best enjoyed at low tide – beach access can be limited or even closed at high tide – so do check the tide times before you go.
Brancaster Beach
Brancaster Beach is an absolute stunner with miles of golden sand and almost all of it's dog friendly! There are some minor dog related restrictions in summer but nothing that's going to cramp your canine's style.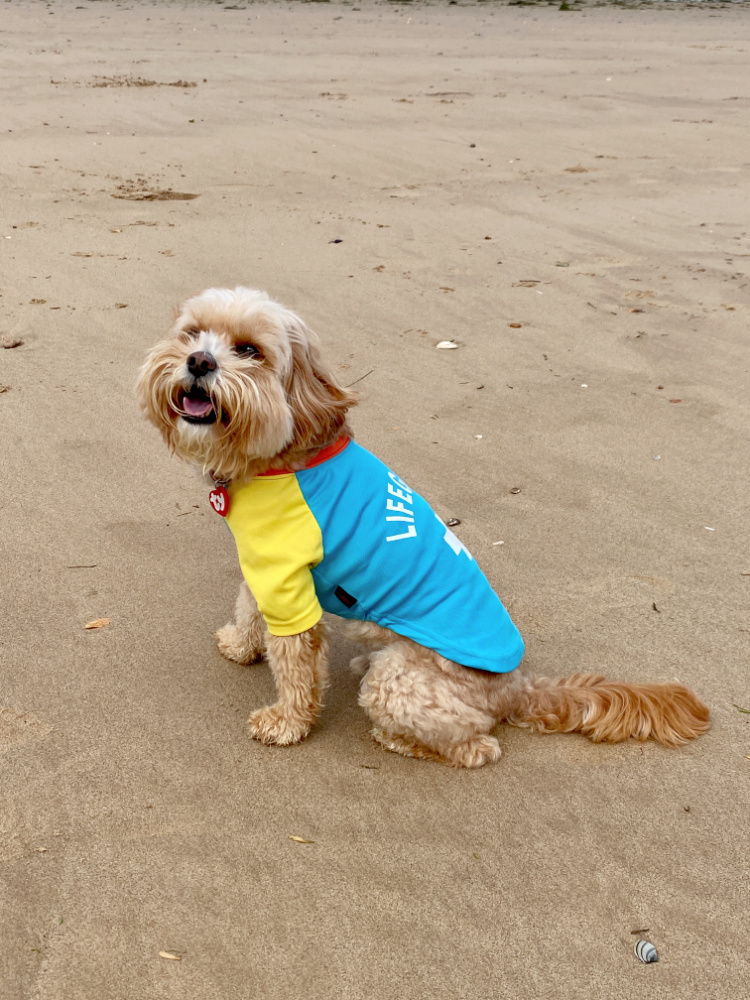 After our visit, I discovered that when the tide is out, you can sometimes spot the shipwreck of SS Vina which the RAF used to use for target practice before the Normandy landing. Now I feel like I need to go back and have another look!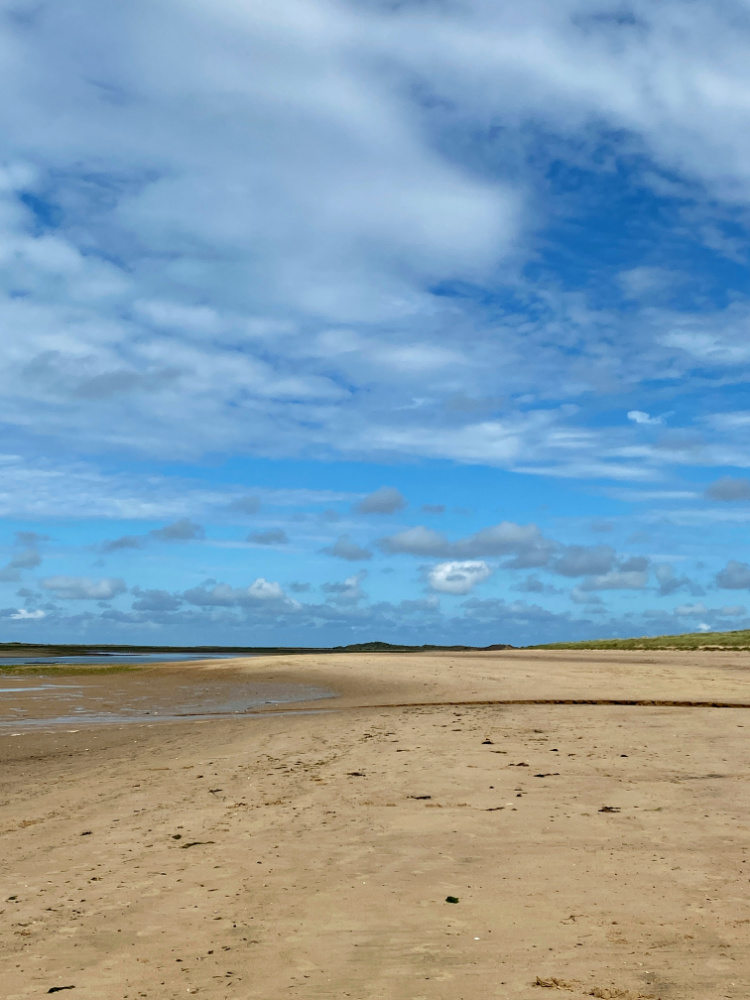 Not only is the beach vast with plenty of space for all, there are loos and the pay and display car park is just a minute's walk from the sand.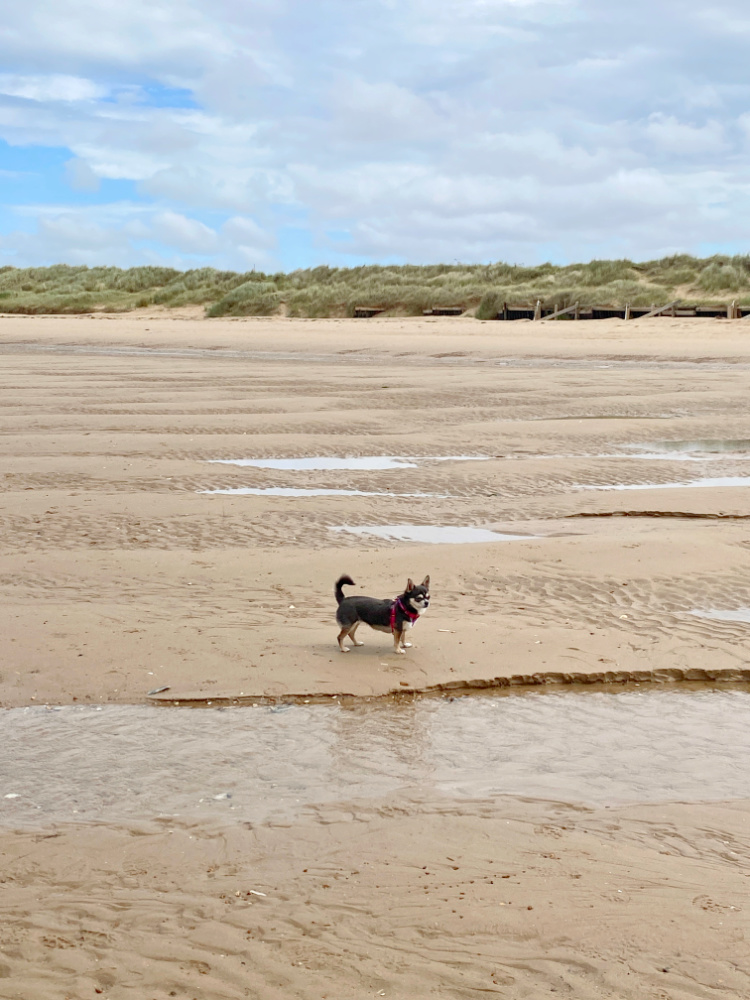 Pawsome perk: Quick and easy access from the car park to the beach.
Holkham Beach
With one of the most unspoilt stretches of sand in the country, Holkham is considered the jewel of the north Norfolk coast.
The beach is accessed through the majestic pinewoods which offer welcome shade on sunny days. It takes about 30 minutes to walk from the entrance to the shoreline (depending on where the tide's at.)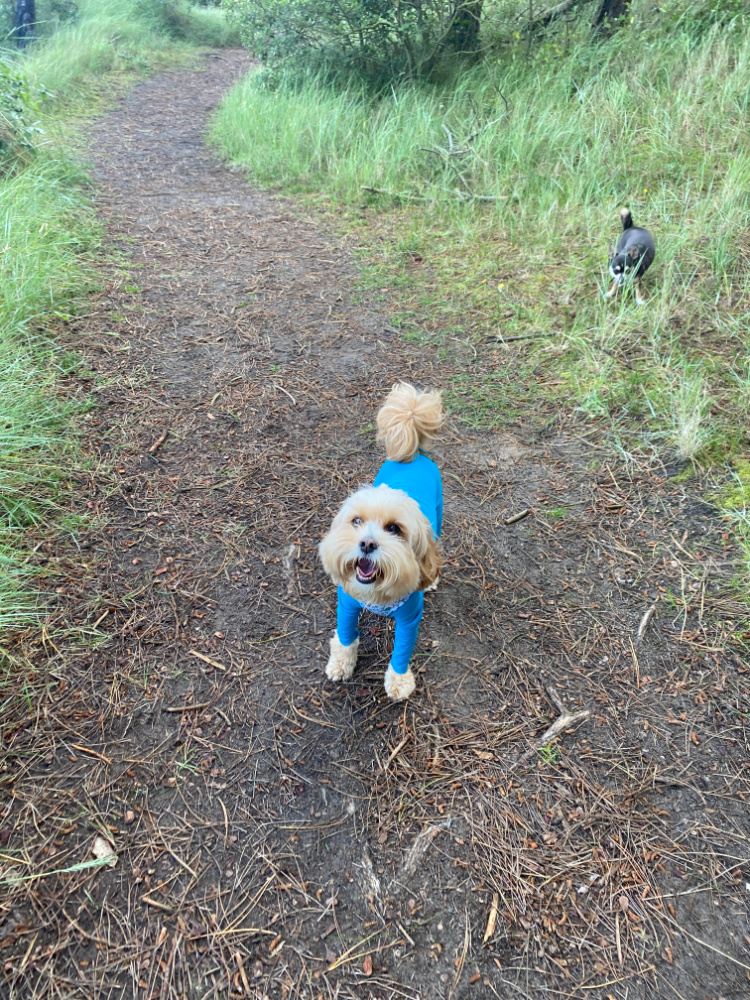 The beach is dog friendly but from April to August there's a dogs on lead policy because that's the shorebirds breeding season and when the Holkham Nature Reserve comes alive.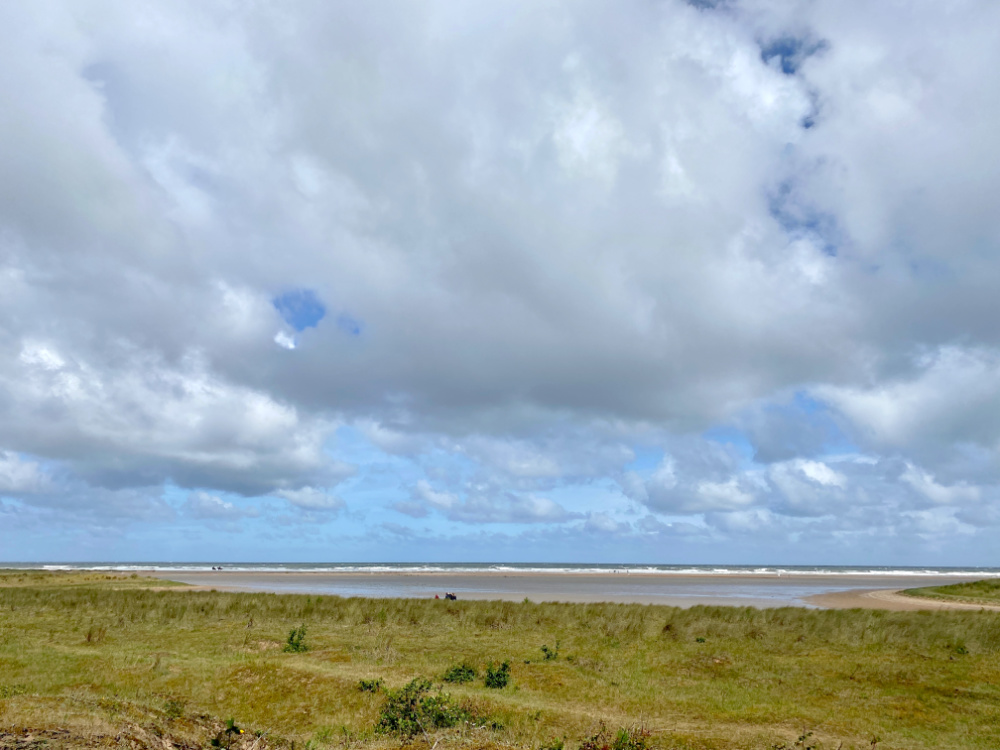 There's still plenty of off lead space for you to enjoy. On the day we visited there was more sea than sand as the tide was in. And the warm welcome doesn't just extend to dogs, you can ride your horse at Holkham Beach too!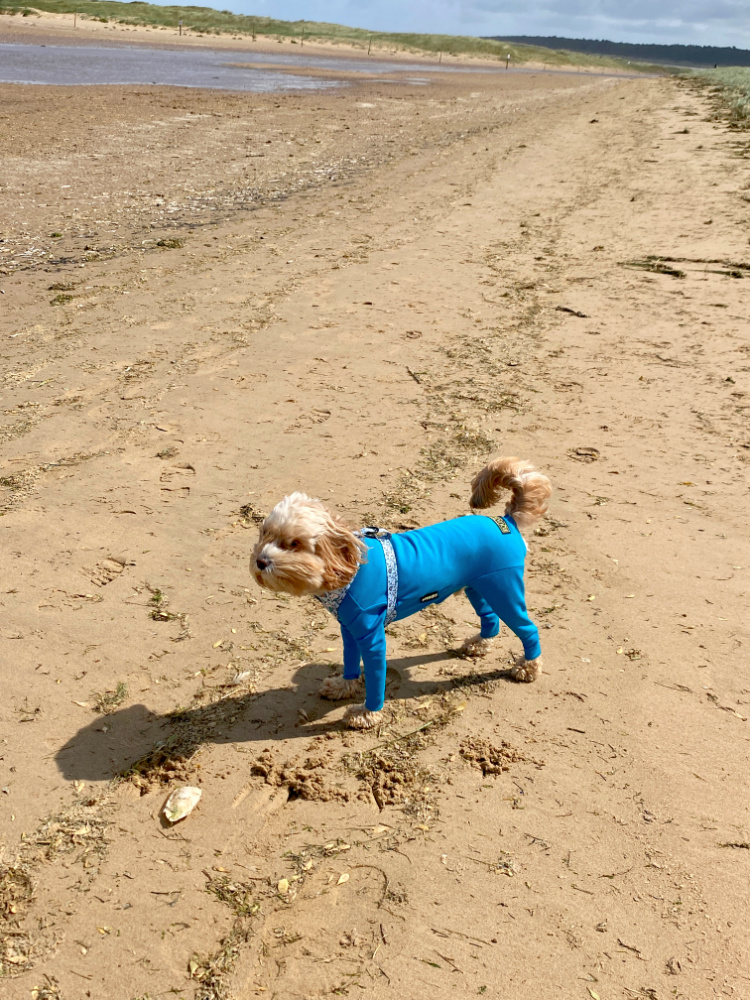 Pawsome perk: The Lookout Visitor Centre is worth a visit in itself. We even saw some nesting birds in the roof!
Wells by the Sea Beach
Famous for it's stunning, sweeping beach and cute colourful beach huts, Wells is also part of the Holkham Estate.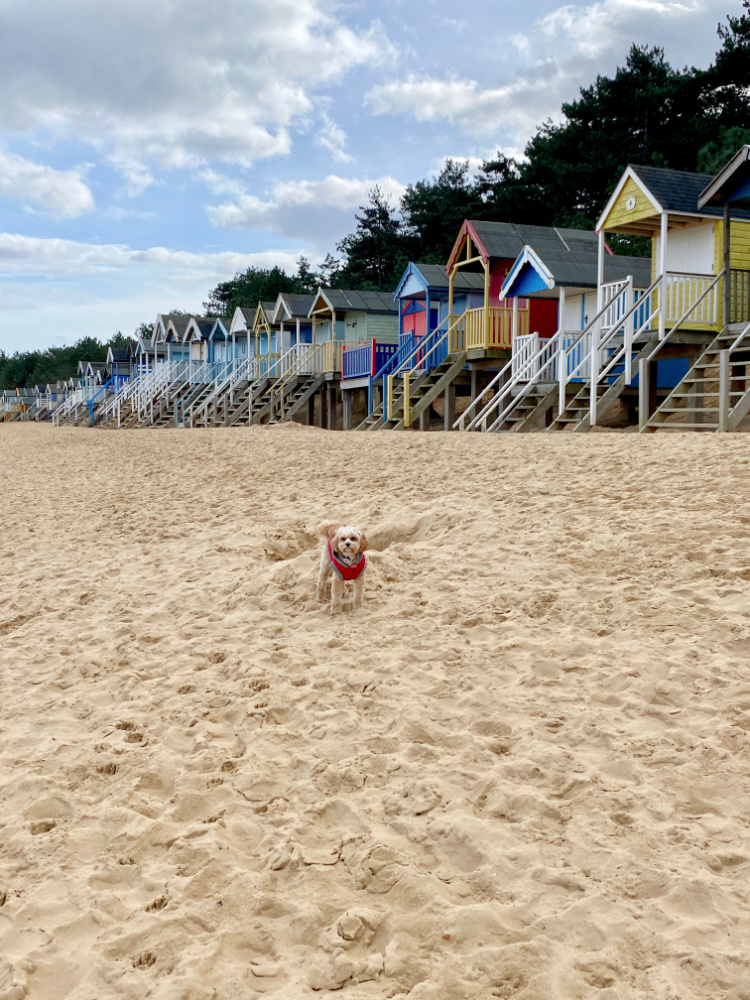 Dogs are allowed on the beach all year round with very few restrictions but there is clear signage to show where dogs are and are not permitted.
Like Holkham Beach, at nesting time areas of the beach are roped off to protect nesting birds and dogs need to be on the lead in these areas.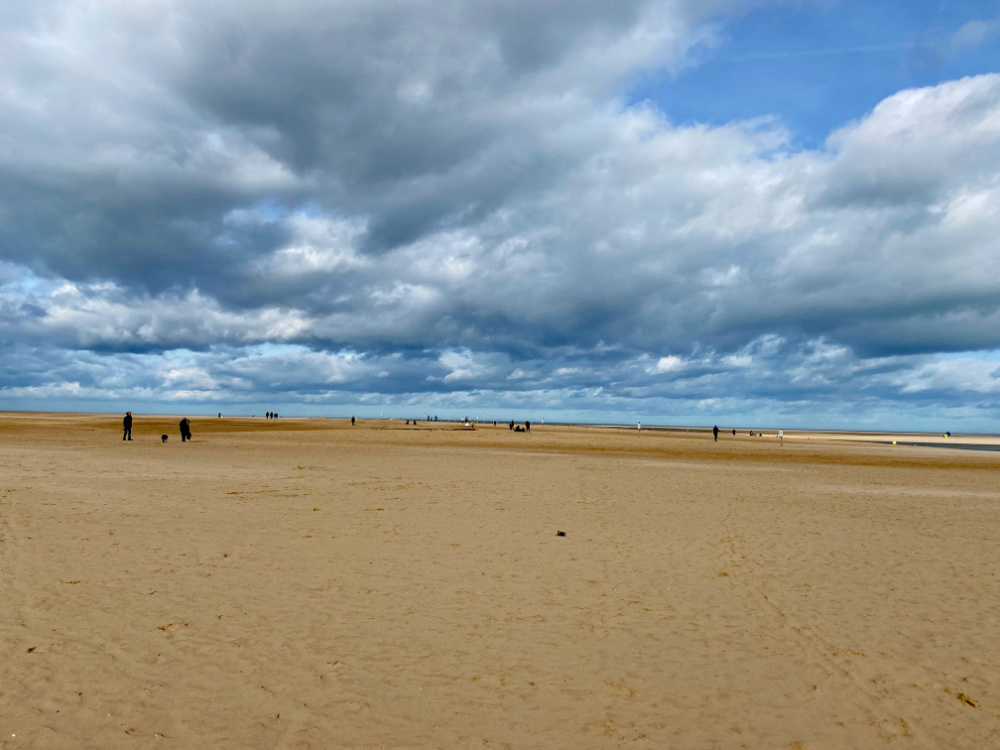 Wells Beach is about a mile walk from town (which is well worth a visit) along a raised path with fabulous views of the marshes. If you want to save your energy for the beach, head to the pay and display Wells Beach Car Park where there's a cafe, shops and toilets.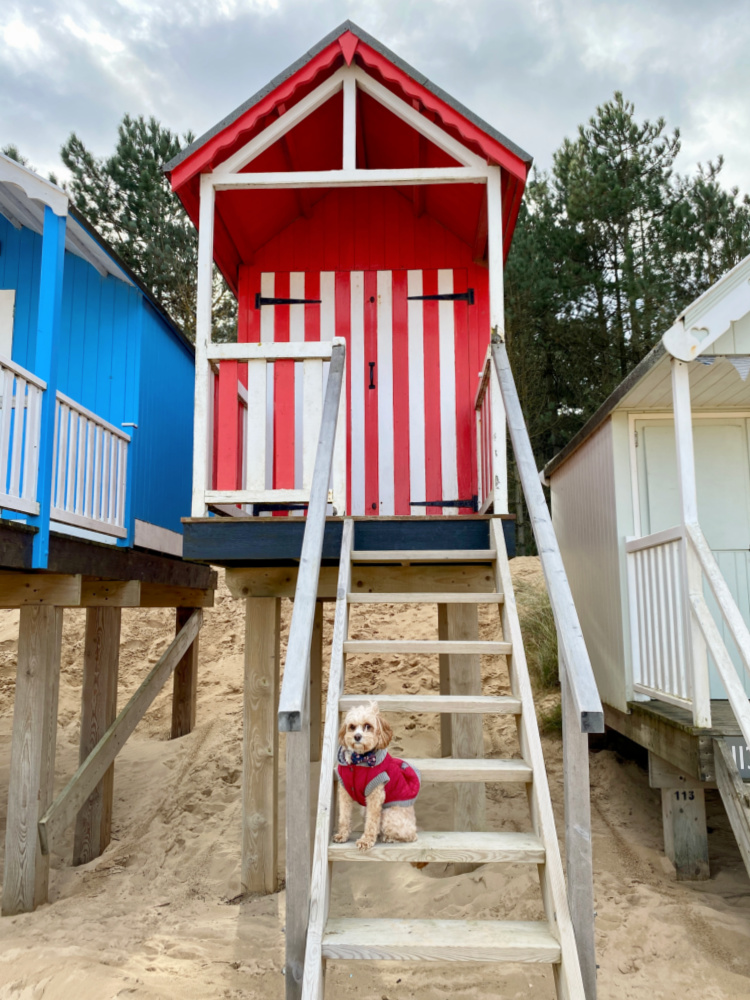 Pawsome perk: The beach huts make such a cute and colourful backdrop.
Have you got any north Norfolk beaches to add to the list? Which of these tickle your fancy?