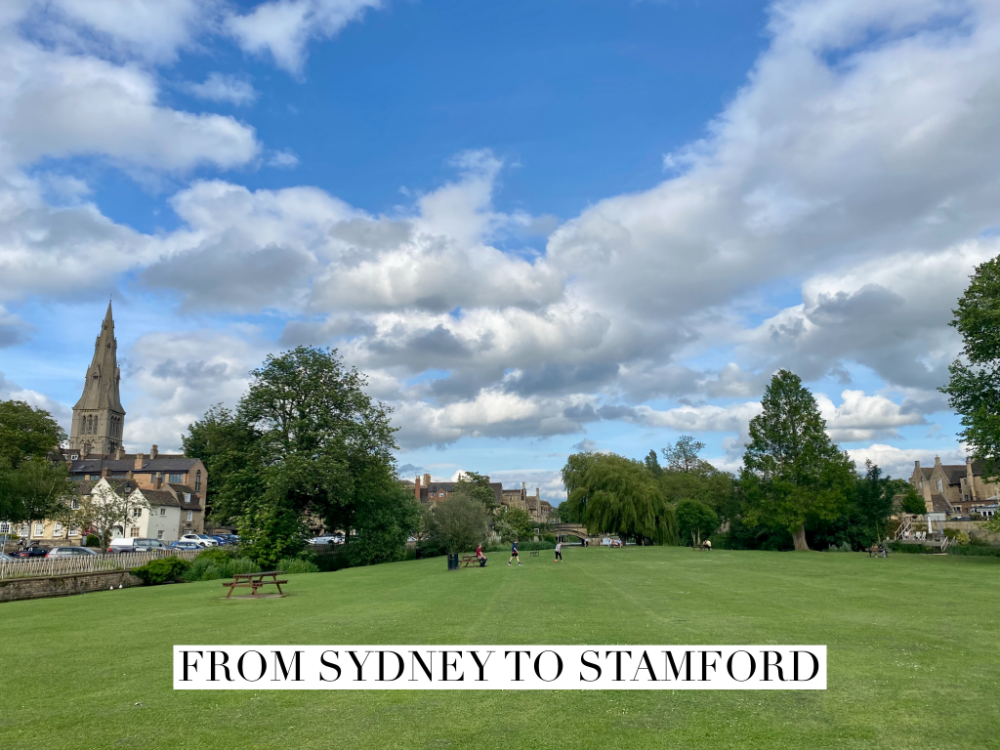 So now that I'm a bit more settled, I thought it time to introduce my new home town. Steeped in history, Stamford, Lincolnshire (not to be confused with it's American namesake Stamford, Connecticut) is famous for it's five church spires, beautiful Burghley House (built in Elizabethan times no less) and nearby Rutland Water, Europe's largest man made lake.
So, where is Stamford?
Stamford is in Lincolnshire in the East Midlands, just north west of the Cambridgeshire border. The nearest city is Peterborough (11 miles away) and London is 80 miles away.
Are you from Stamford originally?
No, I grew up in London and Essex and David grew up in the North East and we lived in London prior to moving to Sydney. However, after living in France for a number of years, my mum returned to the UK and moved to Lincoln even though she'd never been there before! Note: I think moving to places we've never been runs in the family!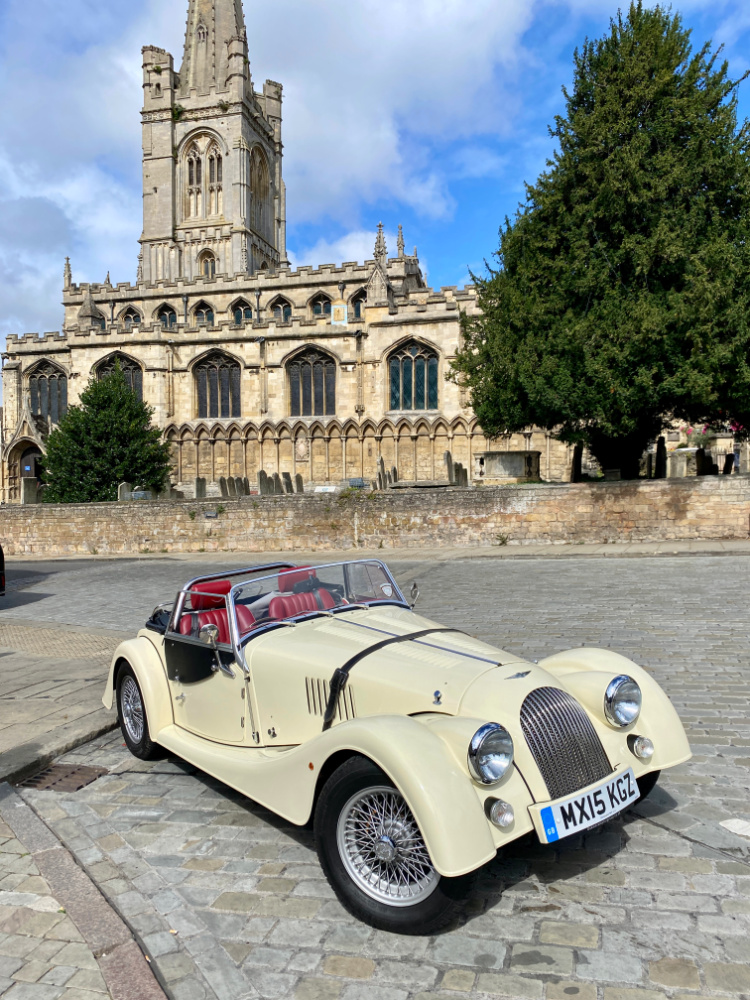 How did you come to settle on and in Lincolnshire?
When we decided we were going to move back to the UK, neither of us wanted to live in a big city. I was very keen to live in Lincoln because it's a thriving university city with heaps of history but it still has that small town feel. On the plus side, house prices are super affordable but the downside is that transport links aren't great and it would be tricky to get to London for work and to the North East to see family so we eliminated Lincoln from our list.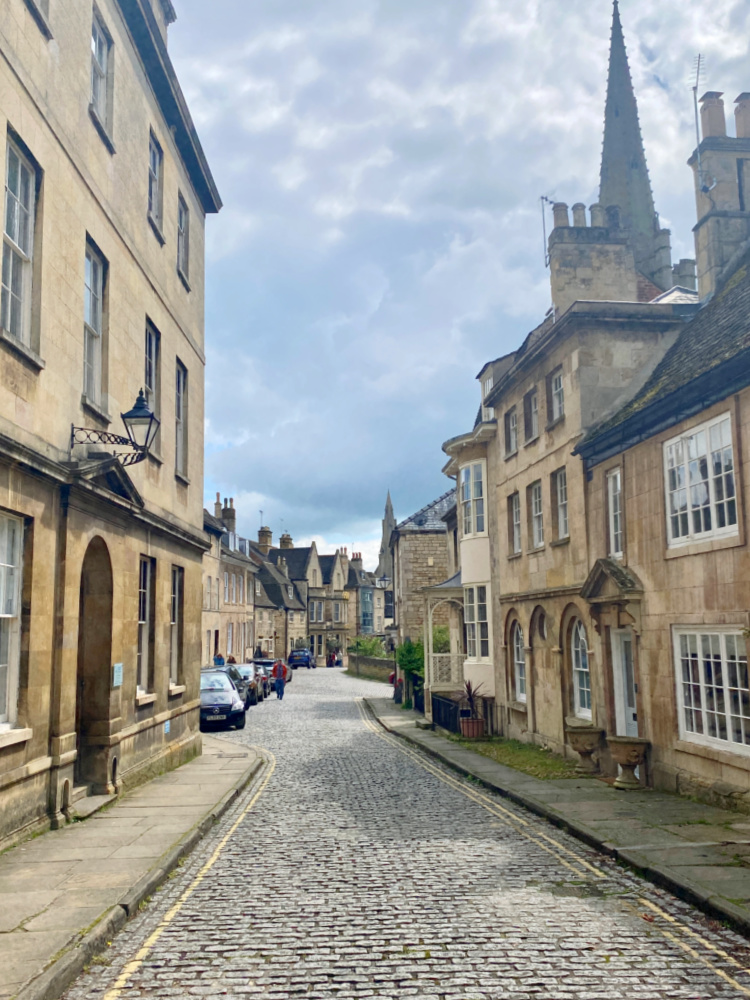 However, we were both very keen to call Lincolnshire home. The county is roughly in the middle of the country has lots of green, open spaces, friendly locals, relatively low crime rates and house prices below the national average. David was keen to live in a market town and drew up a shortlist and you can bet your bottom dollar that Stamford was on it!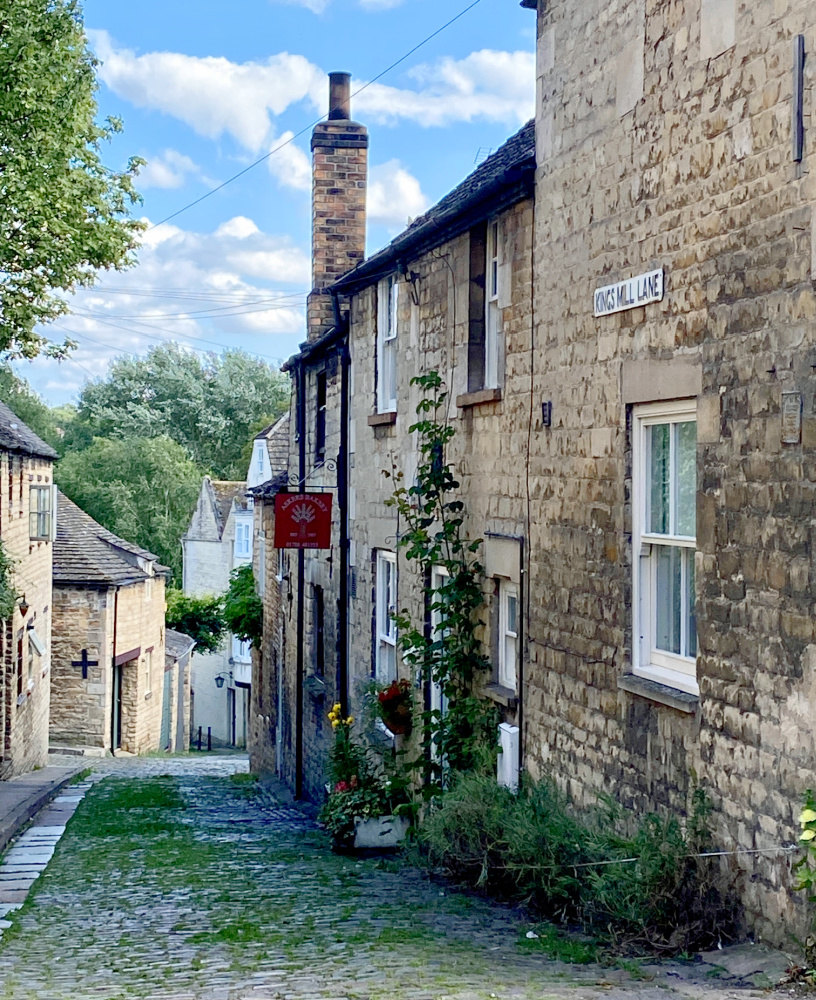 What were you looking for in your new home town?
Our wish list was pretty simple. We were looking for a town that offered good rail links to London, house prices that we could afford with a good choice of shops, bars and restaurants.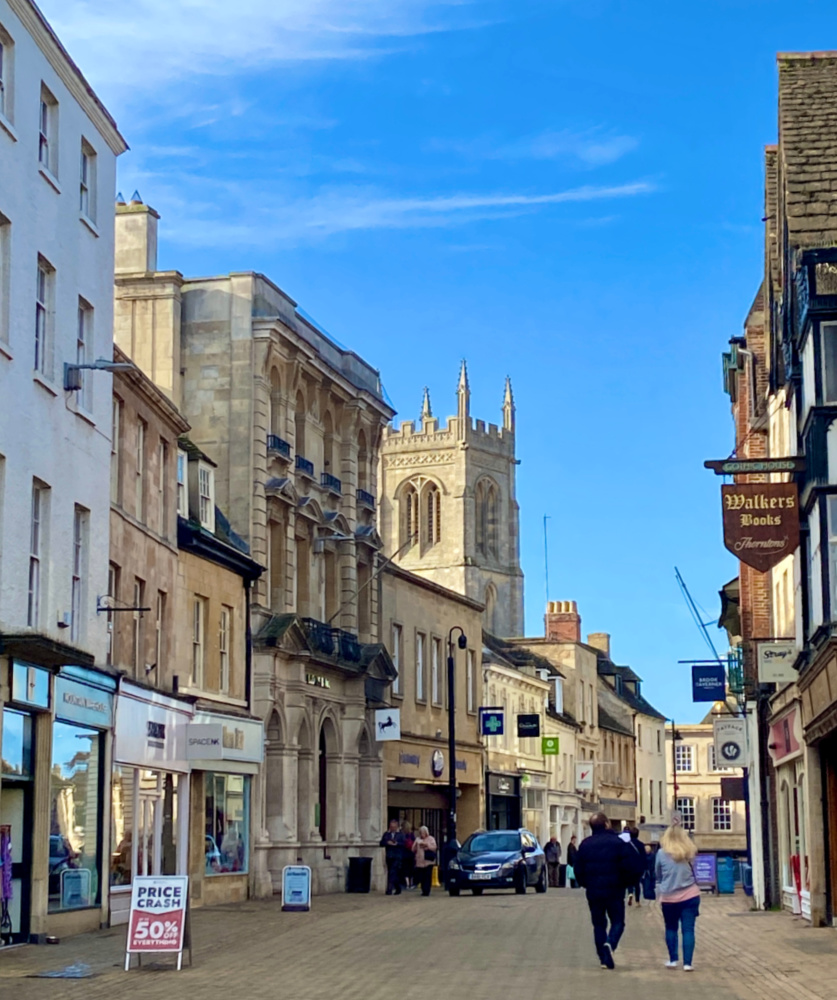 What made Stamford the one?
When I came back to the UK to sort out my mum's affairs after she had passed, one of her friends kindly offered to take me to the open air theatre at Tolethorpe to see the Stamford Shakespeare Company. On the way she insisted we stop in Stamford and gave me a full guided tour. At the time, we had no intention of moving back to the UK so I thought nothing of it but when I saw Stamford on David's list, I thought it must be a sign!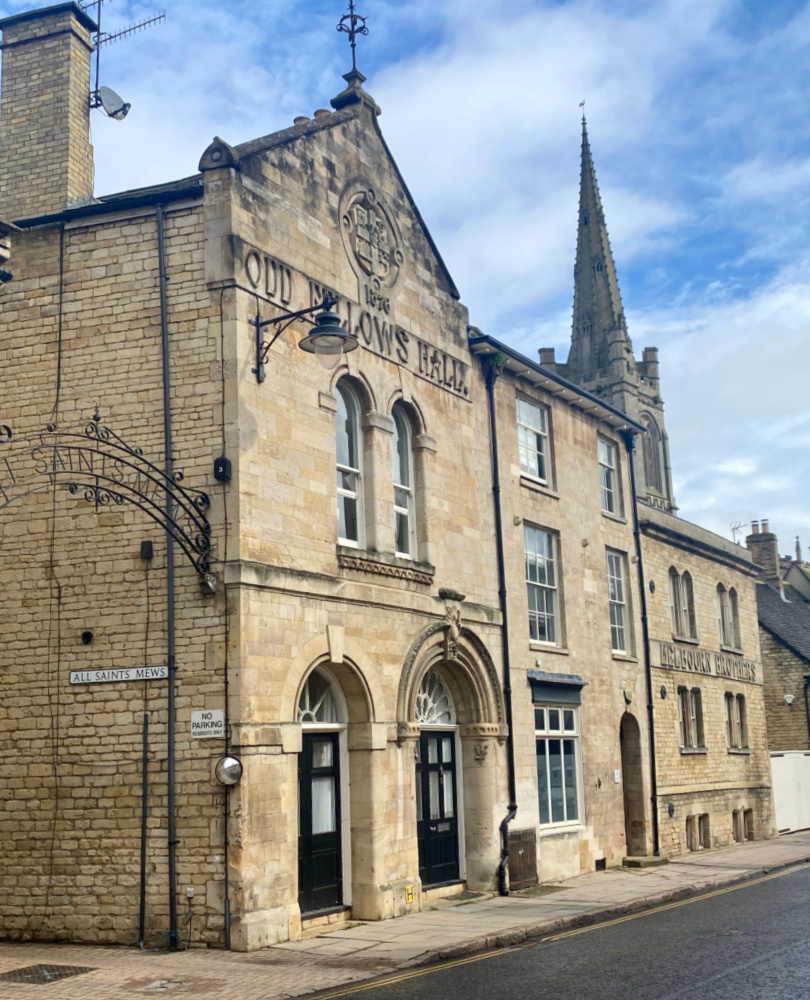 Talking of signs, when my mum passed away my good friends, Heather and Richard came up from London to lend me a hand. On their way to Lincoln, they spent the night in Stamford. Heather had visited Stamford many times when she did her degree in design and had fallen in love with the town. Aha I thought, another sign!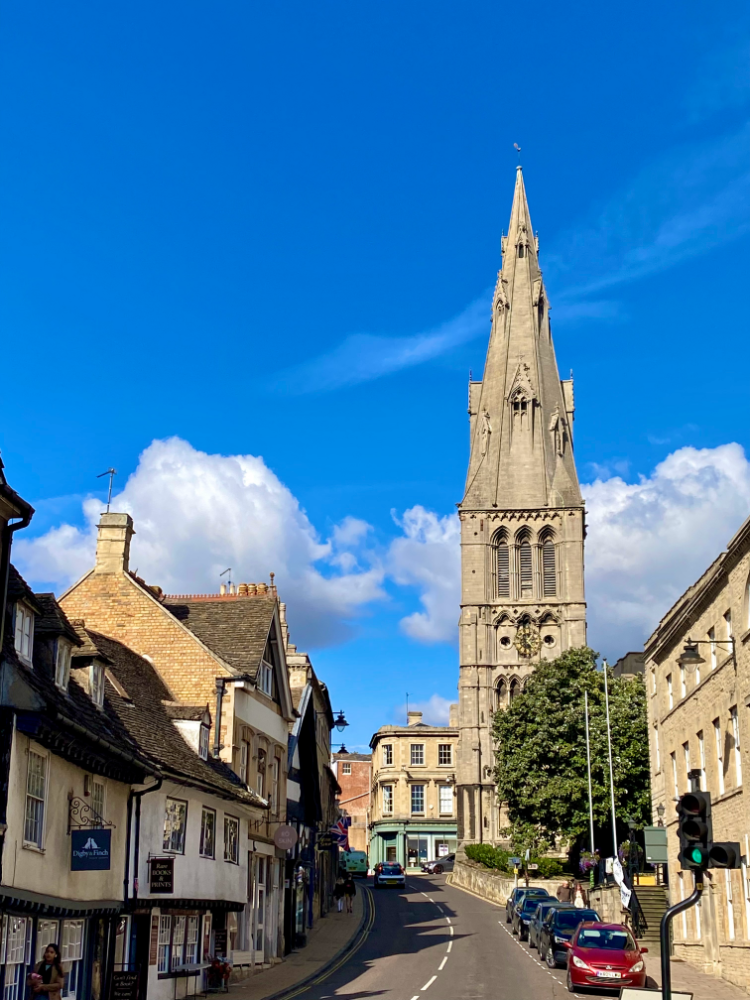 What was it like moving to a place you'd only seen once?
Well, at least I'd been to Stamford once, David had neither been nor seen it! Arriving in town the day after we landed in the UK was a big adventure. I think it was love at first sight for both of us.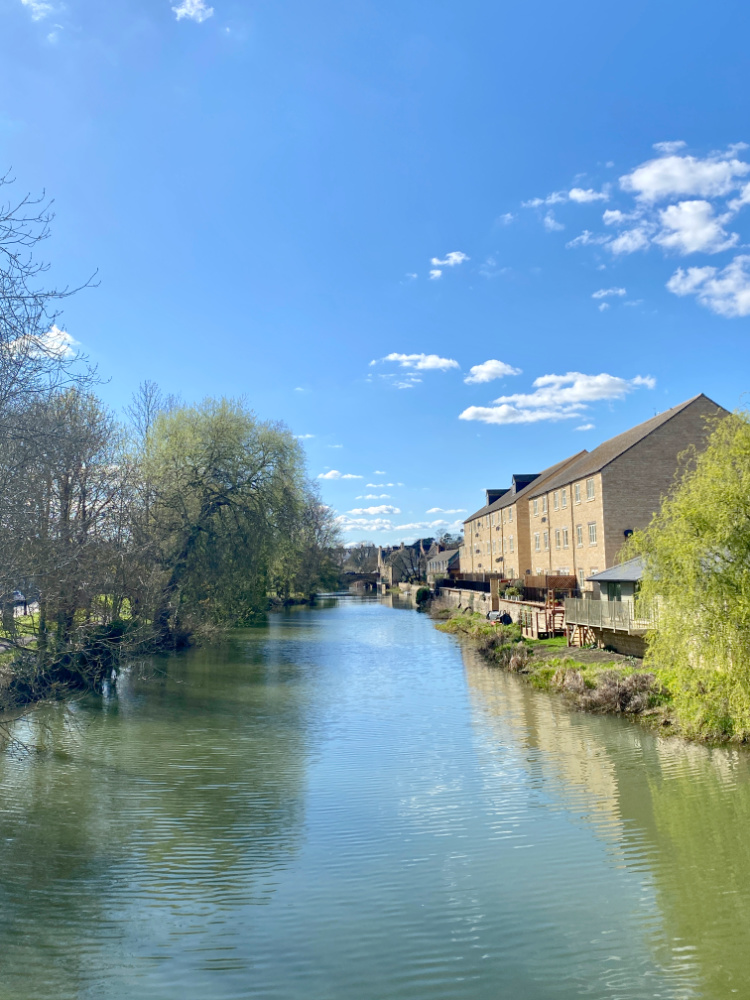 What's so great about Stamford?
Where do I start? In 2021, The Times named Stamford as one of England's best places to live and for good reason! It's steeped in history with over 600 listed buildings (even the train station is Grade II listed) it has plenty of green spaces and a plethora of wonderful pubs and restaurants.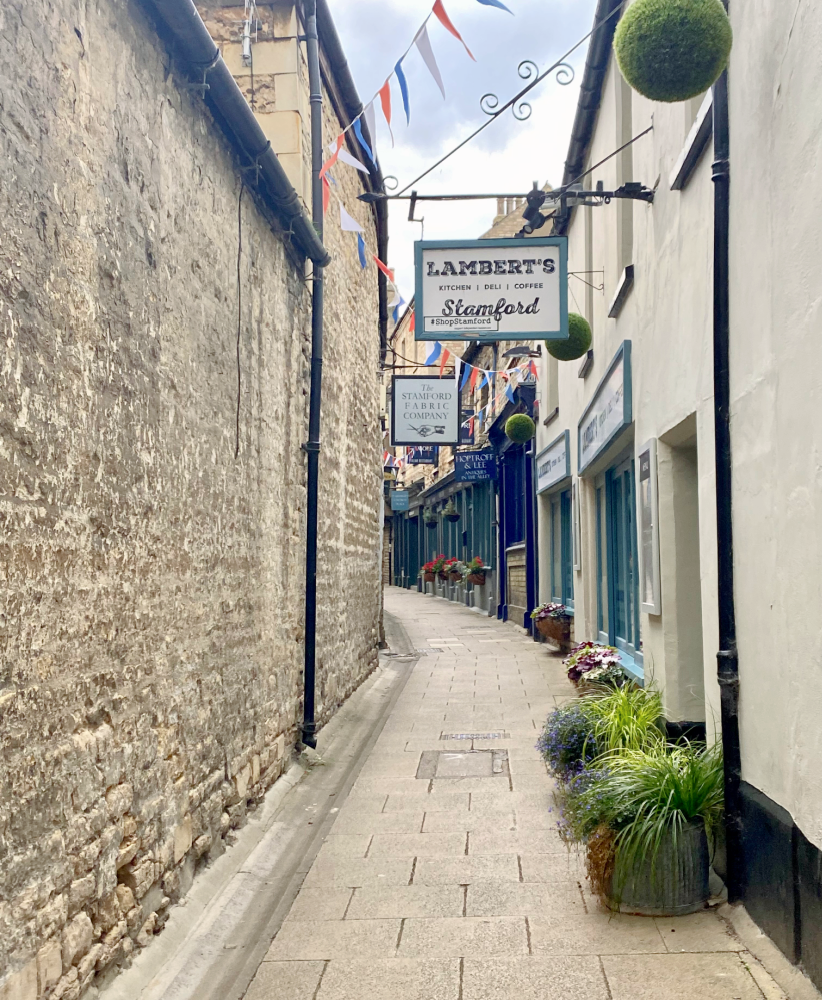 The High Street is relatively small but perfectly formed with a number of charity shops and national chains but the town prides itself on it's wonderful selection of independent shops and it's vibrant weekly market.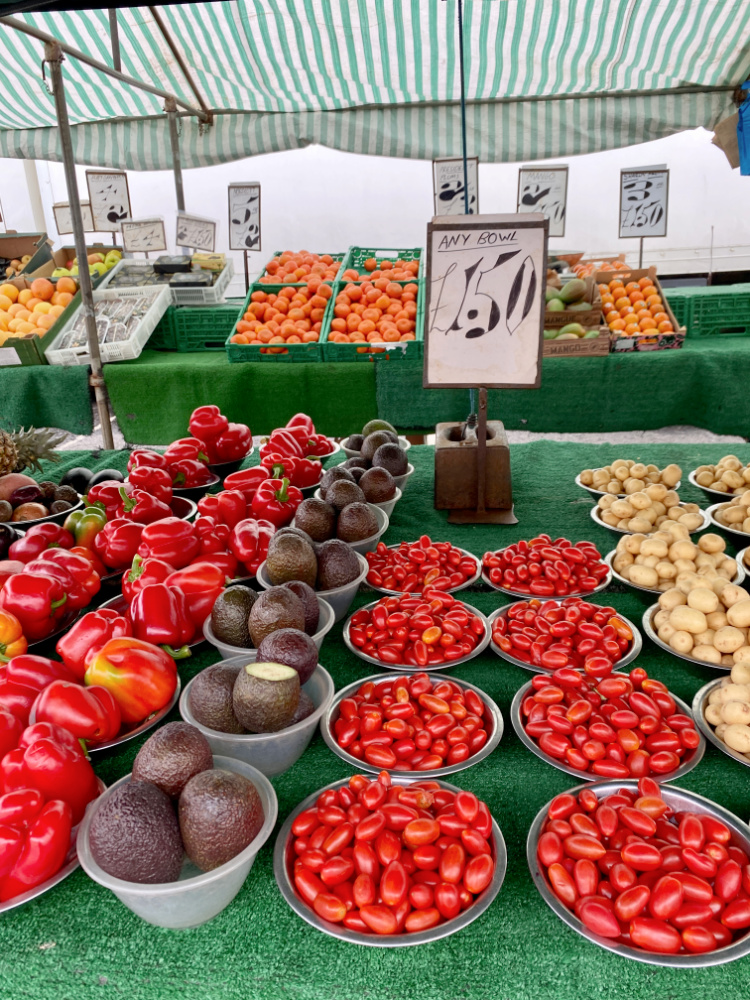 The town is super dog friendly with many pubs, shops and restaurants welcoming dogs, so much so that many have dog bowls outside and will even give the puppers a treat!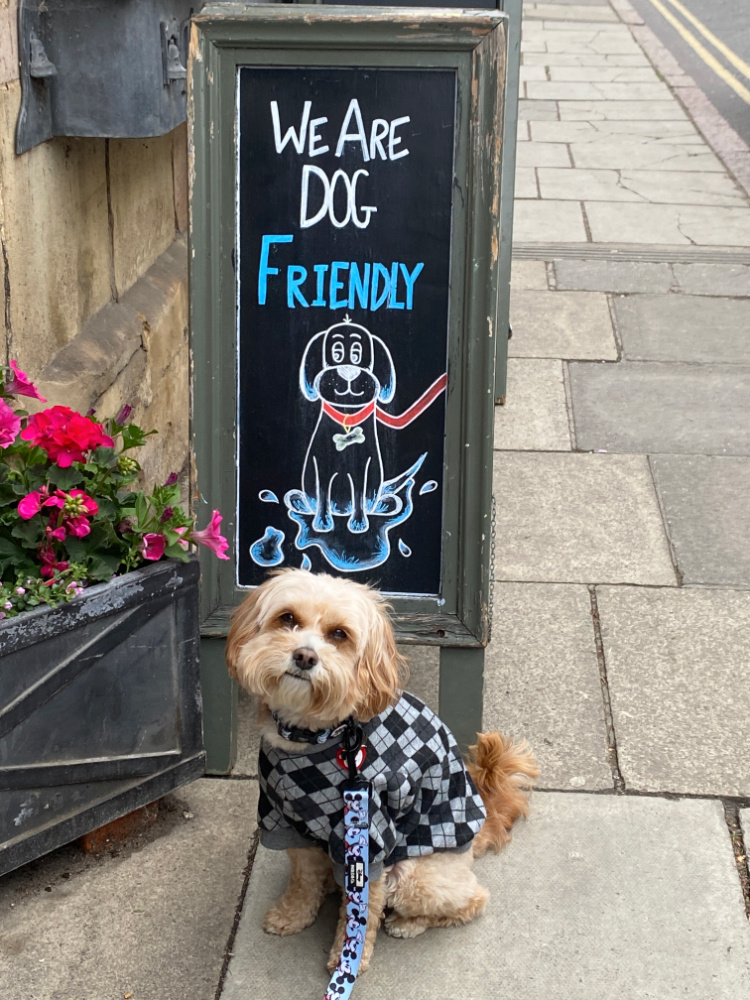 Apart from the history, the shops and the eateries, the thing that really stands out about our town is the sense of community. People really take pride in the town, are super friendly and really have each other's backs.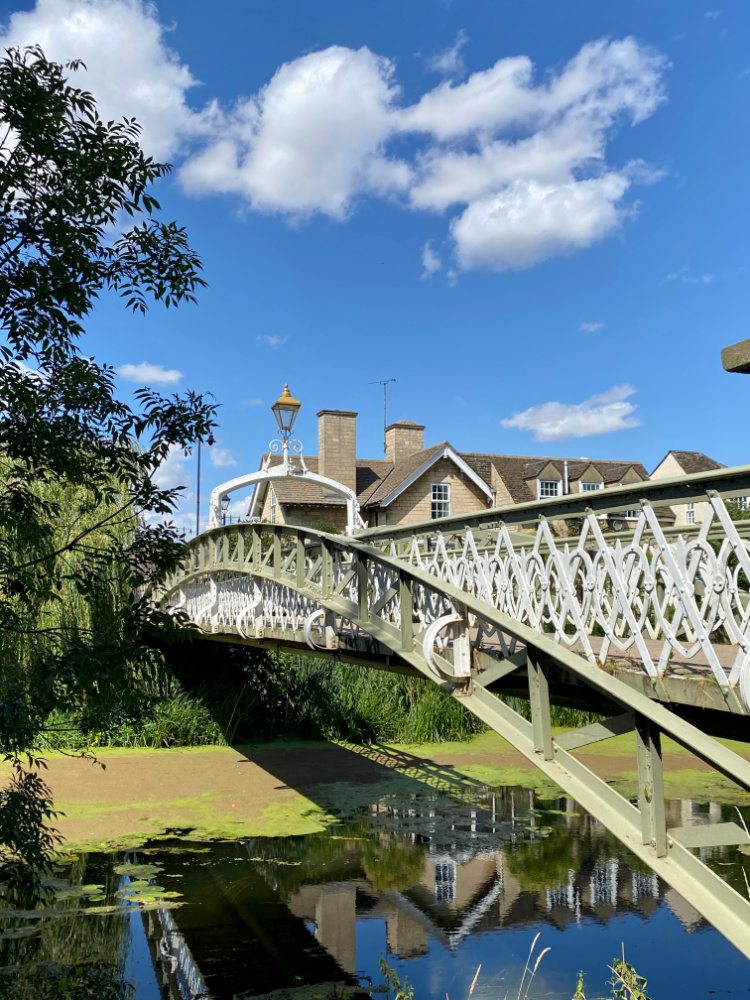 Anyhoo, don't just take my word for it. Come see this stunning town for yourself!
Have you ever been to Stamford? Would you move to a place you'd never seen? Got any questions about Stamford? Hit me up!