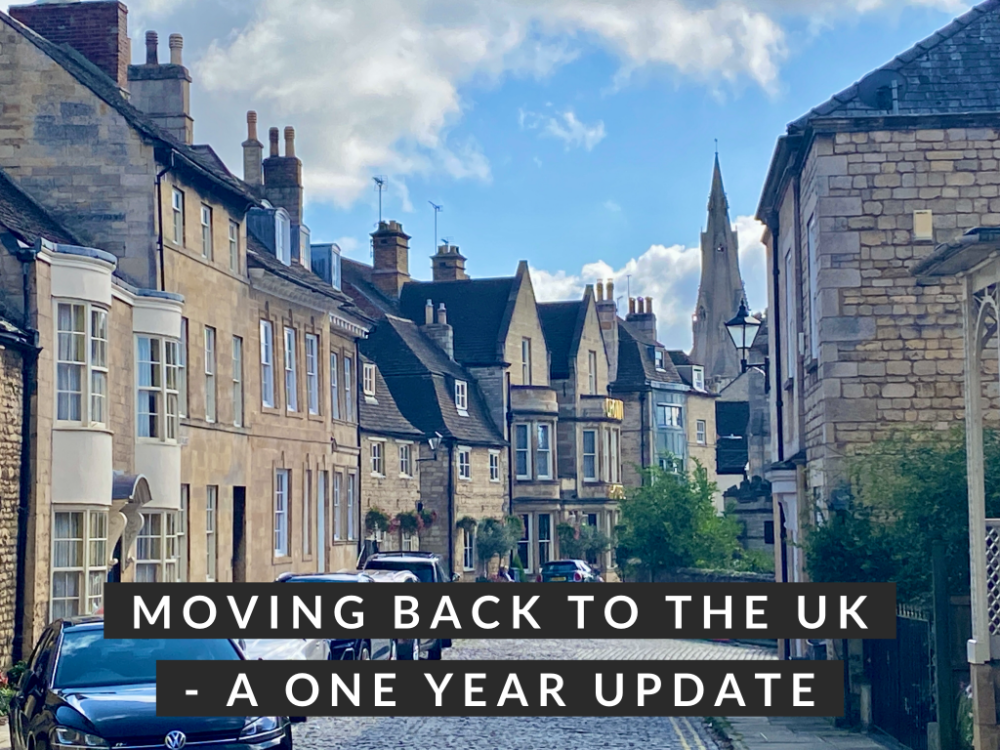 Can you believe on this day a year ago we left our lives behind in Australia to make a new life back in the UK? Because I can't! It turns out time really does fly by when you're having fun.
The last 12 months have been a total whirlwind – we rented a house, furnished it from scratch, bought another house (on the same street,) made some fabulous new friends, have spent good times with old friends, enjoyed lots of quality time with the fam bam and David has set up his own business. It's been a lot!
We still get lots of questions about the big move so here are the most common ones answered. Grab a cuppa and I'll spill the beans!
What do you miss about Australia?
Our friends (and their dogs)
I still get a bit emotional knowing I'll never get to pat my favourite pooches again but I'm very happy that at least I'll get to see their hoomans. We've been fortunate enough to host a few of our down under friends here in Stamford over the past year and hope to welcome a few more in the coming months so there's that to look forward to.
Although we don't get to hang out with our favourites in person, we do hang out in cyberspace and I'm grateful that technology keeps us connected. Praise be for voice notes and face time!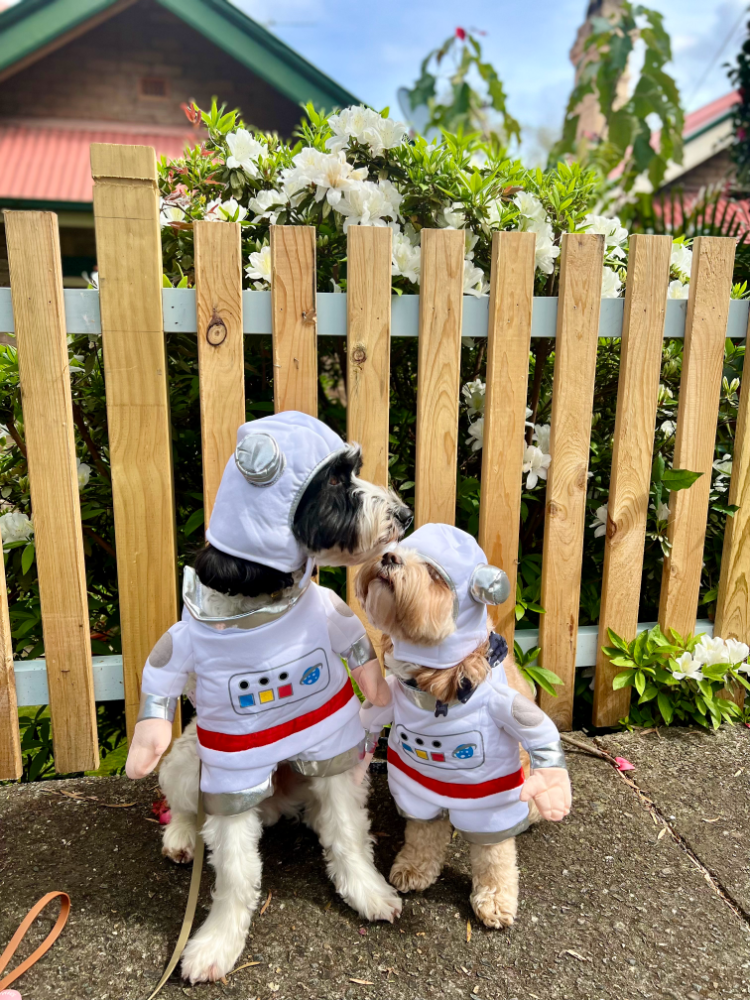 Our GP
We and our GP go way back and she's been with us through our health struggles and successes right from our Australian beginnings. We knew that finding a family doctor like her in the UK would be like finding a diamond on the street but we didn't know we'd end up in the fourth worst doctors' surgery in the country and never even get to see a GP! If only we could telehealth across continents. A girl can dream can't she?!
Kmart
The UK has some great retail outlets but there is no one stop shop like Kmart that sells everything at such low prices. I miss it so!
Asian food
In our town we have a very retro Cantonese style Chinese restaurant and a great sushi joint which is better than a poke in the eye with a sharp stick but oh, how we miss good Asian food. In Sydney, we had so many fantastic Vietnamese, Thai, Chinese and Japanese restaurants on our doorstep – we were literally spoilt for choice. And don't get me started on the dumplings or lack thereof!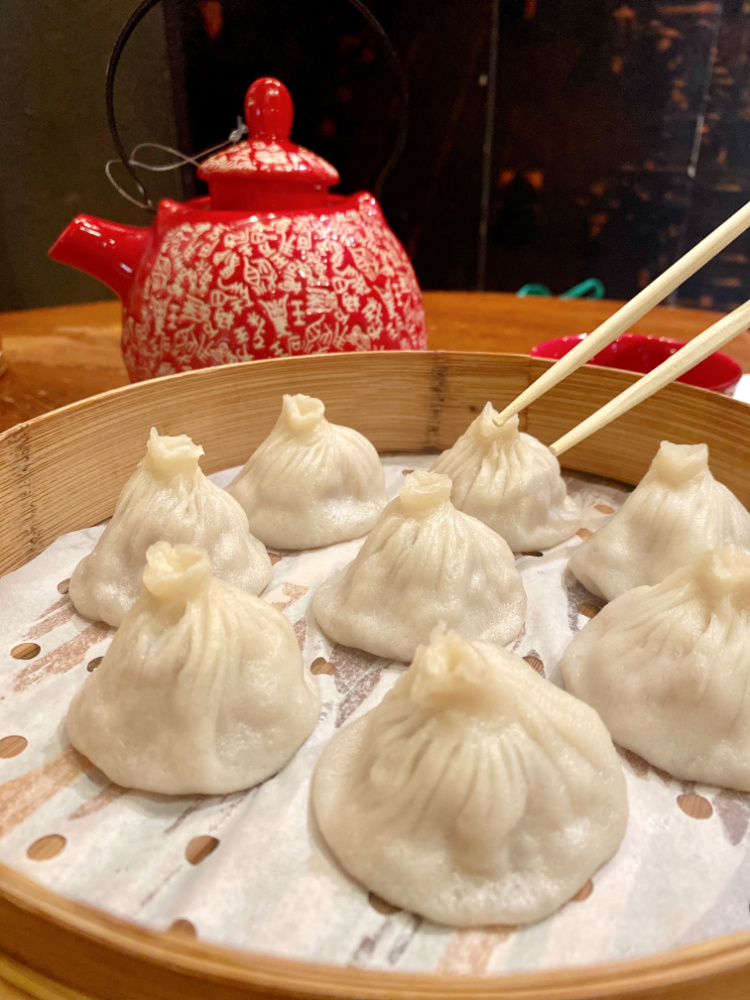 Plugs in bathrooms
So plug sockets (apart from specially designed shaver sockets) are not allowed in UK bathrooms. It's a health and safety thing but a thing that's very hard to get used to! I mean, we survived 14 years in Australia without electrocuting ourselves in the bathroom! Teddy is the only one pleased about this, no more blow dries on the toilet for him!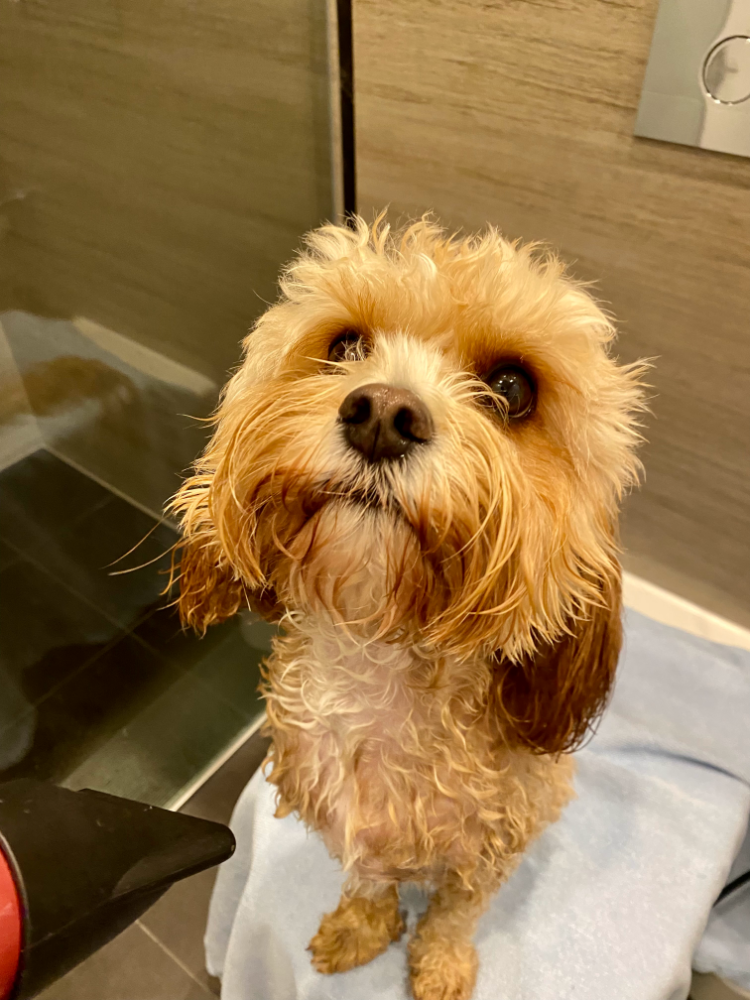 What do you love about being back in the UK?
Friends and family
Being closer to friends and family was the main driver on our decision to return to the UK. Although we don't live particularly near to our friends and family – the nearest friends are 1.5 hours away and David's family are 3 hours away – we're a whole lot closer than we were in Sydney.
Due to the distance we still only see most friends once or twice a year but it's so refreshing to know that when we say goodbye we know it's only for a matter of months rather than wondering how many years it will be before we catch up again. Also we're able to spend a lot more quality time together rather than a stolen evening or afternoon on a jam packed schedule when we returned on holiday to the UK – those trips were so action packed, they were never relaxing!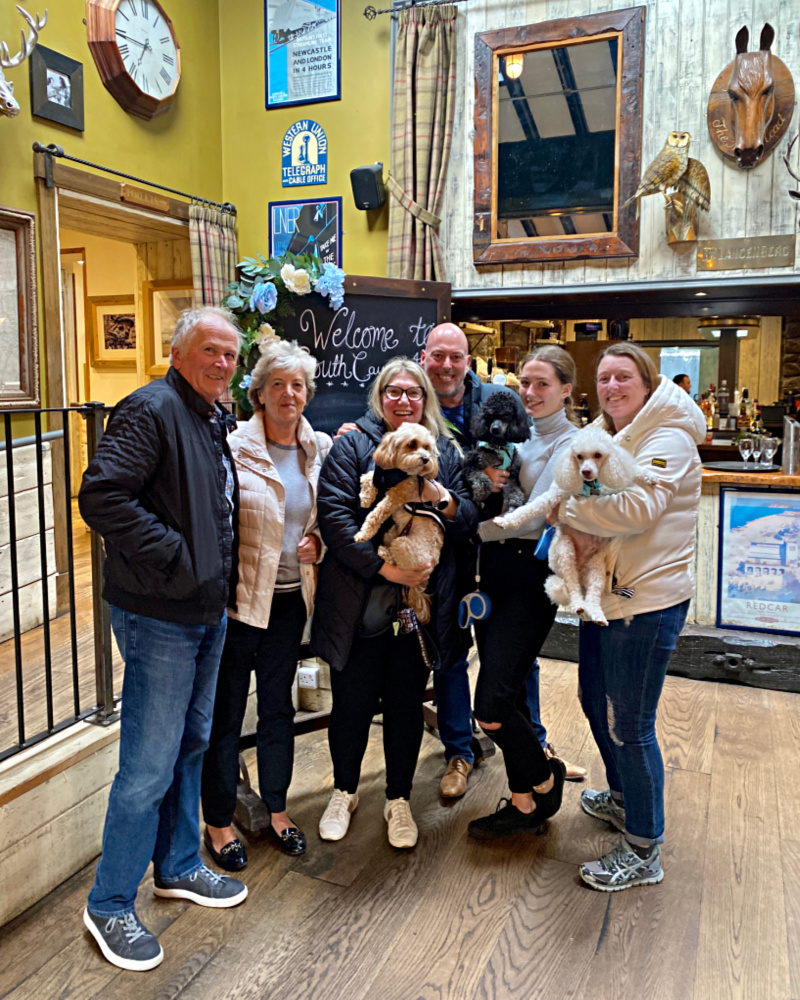 The British Food Scene
I know I've just spent a whole paragraph lamenting the lack of Asian food but to balance things out, the range of other food is mouth wateringly good. English food in general is much improved (although much more expensive) than when we left the UK. In our town we've got a plethora of top notch pubs, cafes and restaurants – there's so many, there's still some places we haven't got around to trying yet.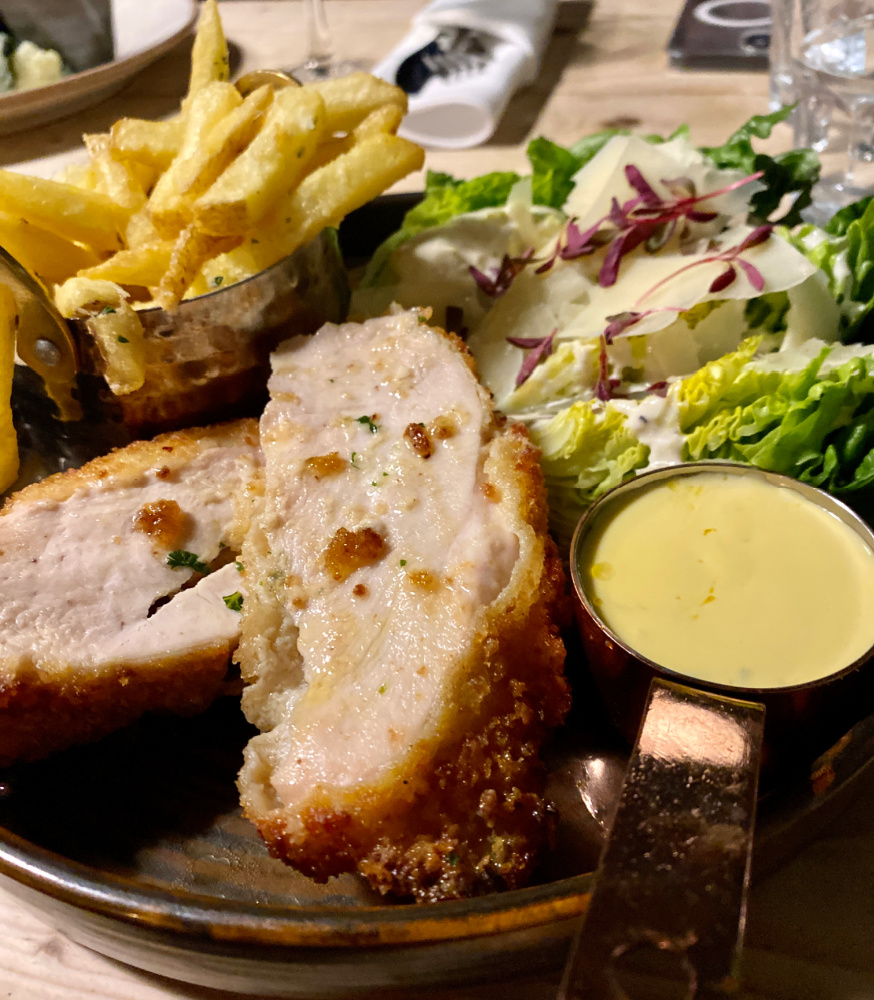 Ye Olde English Pubs
Talking of pubs, a good English pub is hard to beat. We are lucky that where we live, we have quite a few. They are all steeped in history, dog friendly and serve great food and drinks with some bonus beer gardens. Our local, the King's Head dates back to 1675! We've also really enjoyed exploring the local pubs in surrounding villages – so many venues, so little time!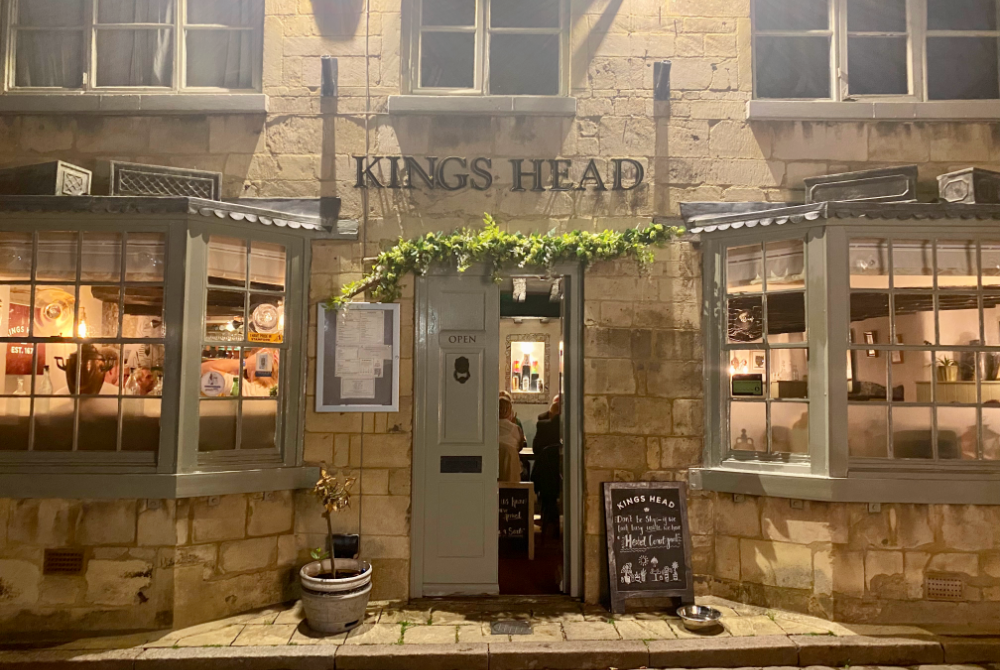 The History
It's only since we've been back in the UK that we've come to appreciate England's rich history. It's just so old. Stamford came to prominence in the 9th and 10th centuries and there are many historical buildings dating back to the 12th and 13th century . The most famous old building is probably Burghley House which was built in the 16th century – it's mind bogglingly awesome.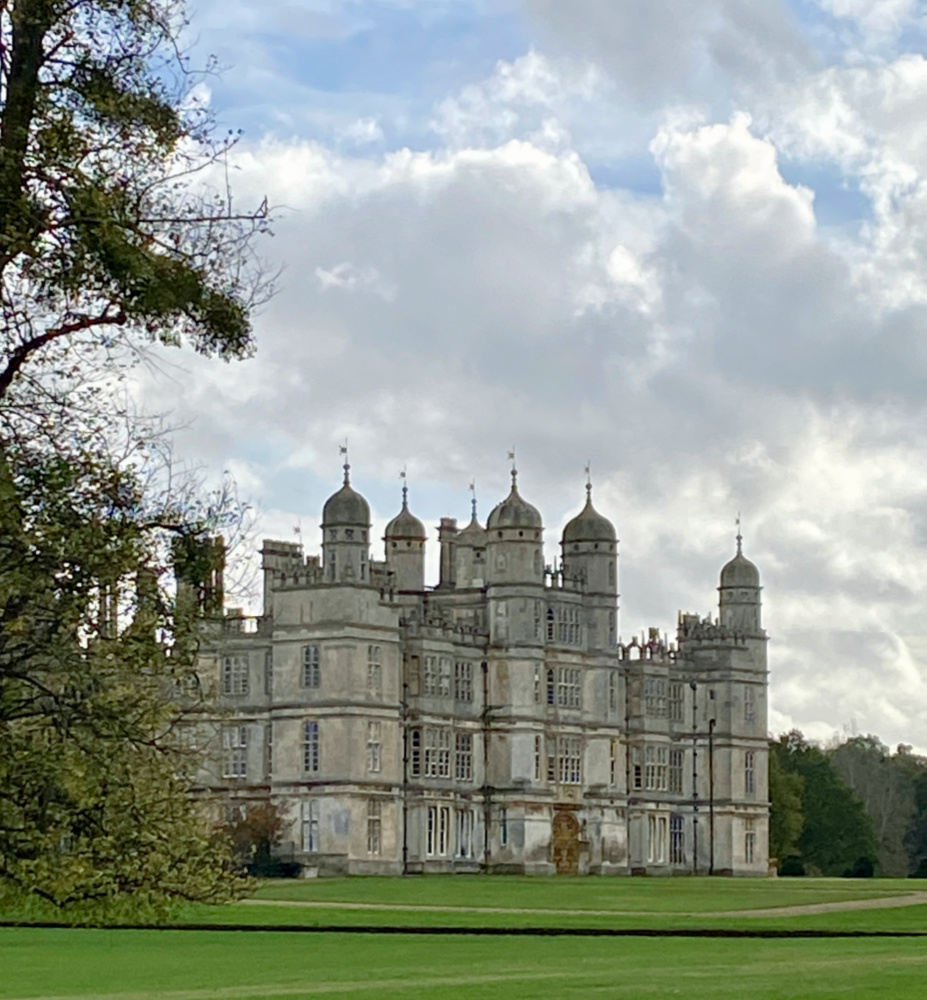 The Countryside
One of the things that has absolutely blown our minds since we've been back is that despite England being such a relatively small country and so densely populated, there are so many green, wide, open spaces – once you get out of the cities that is. The countryside is so exceptionally beautiful – we can't get enough of it! Teddy has swapped roads and pavements for fields and meadows!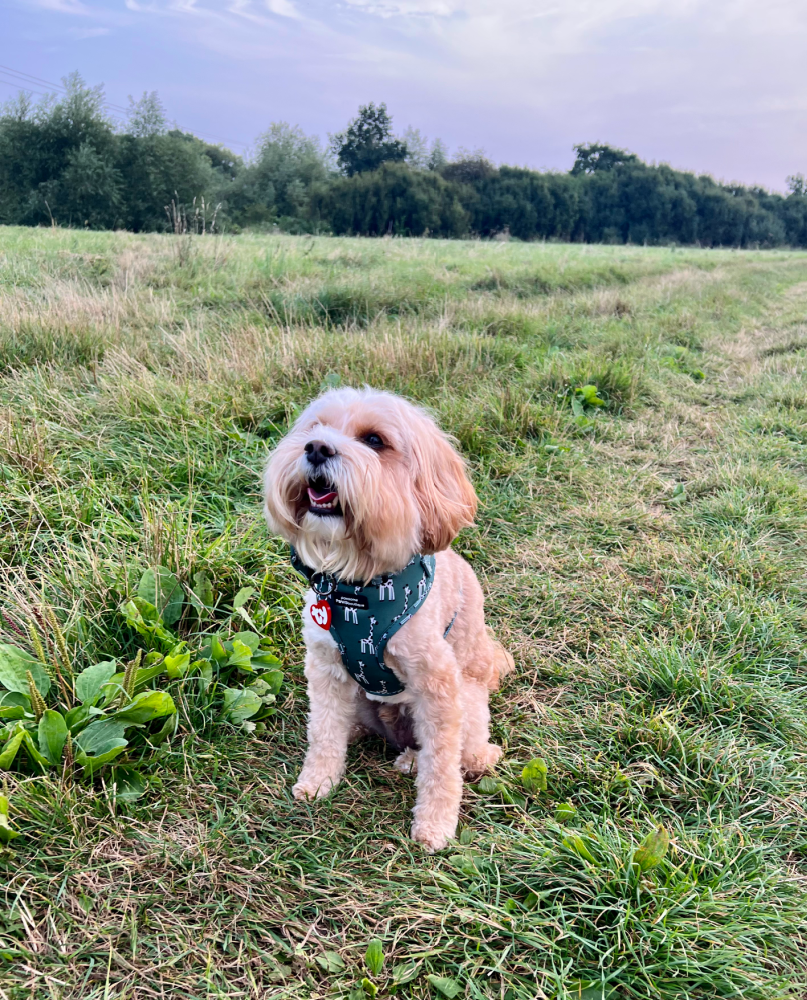 The weather
English people are incredulous when they find out we have moved to the UK from Australia because they can't believe anyone wouldn't love the weather there. Truth be told, neither David nor I are built for hot weather and while we enjoy a bit of sunshine as much as the next person, we cannot tolerate intense heat at all. We felt that Australia seemed to get hotter every year and have really appreciated the cooler climate in the UK.
We have really enjoyed experiencing the four seasons – I think arriving in autumn and getting stuck into our first winter was a good move because the weather only got better from there.
Teddy is not a fan of hot weather either and much prefers the cooler temperatures. He even experienced his first snow!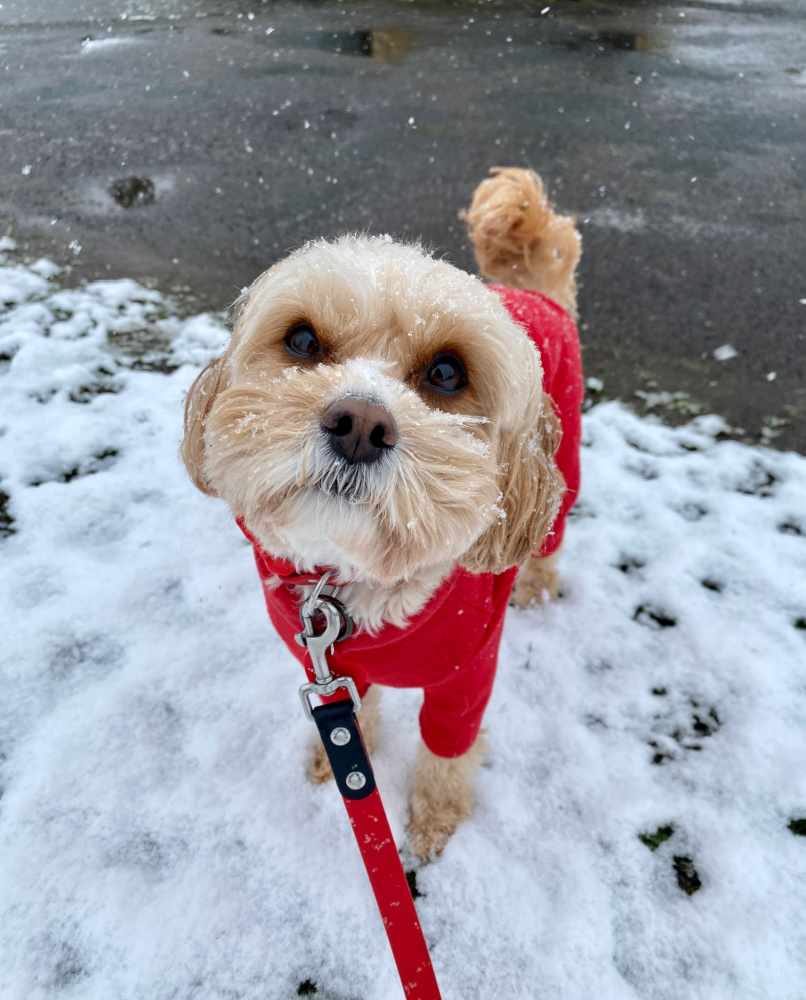 The proximity to Europe (even though we haven't left the country yet!)
Even though flights aren't quite as cheap as they used to be and we haven't left the country yet – knowing that we can hop on a plane and be in a different country in an hour or two is such a treat! We do have plans to head to Europe later in the year and who knows, we might even get Teddy a real pet passport!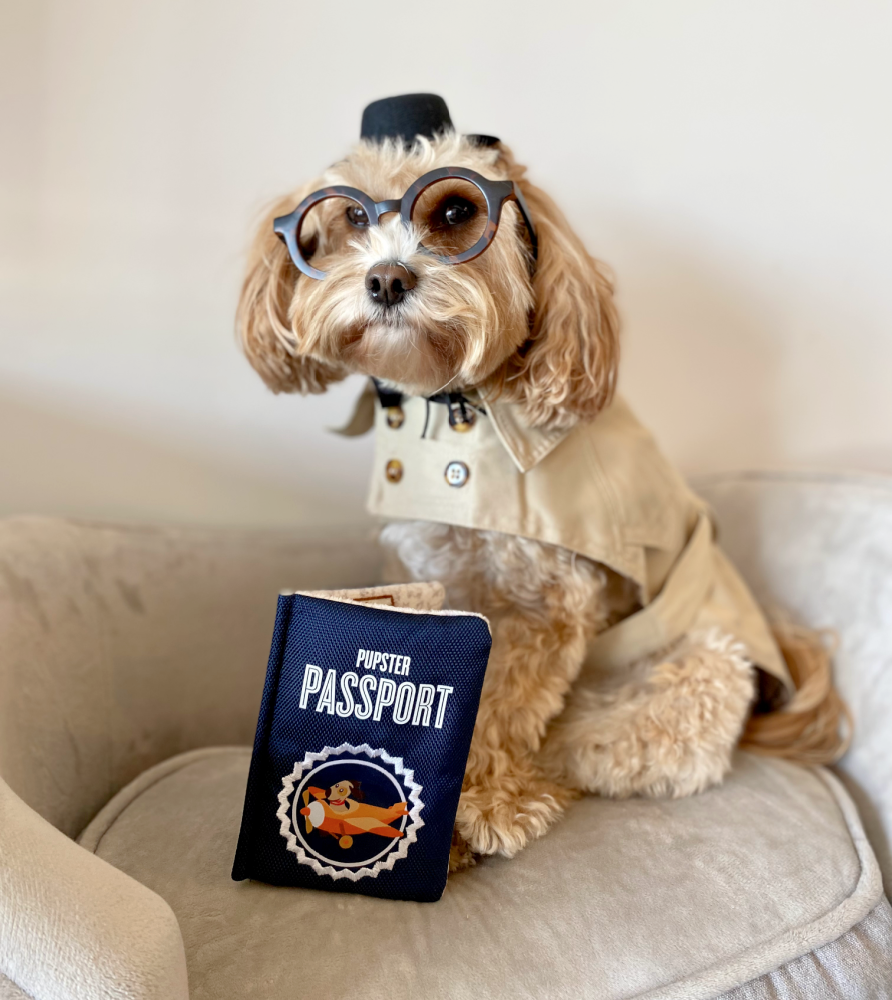 What are you not loving in the UK?
The sad state of the NHS
The NHS is not what it used to be, that's for sure. Trying to see a GP is almost impossible, emergency departments are overstretched and there can be a long wait for referrals. That said, we've both had a satisfactory experience thus far but I won't lie, I'd be a bit worried if either of us got seriously ill.
It's technologically backward
Form filling is a national pastime here and I'm not talking about online forms either. Banks, insurance companies, utility providers and government departments love a good 'ole paper form. Not only do you have to fill it in by hand, you have to send it off by snail mail! Often there are no online options and pen and paper is the only way to get things done. It's infuriating, time consuming and archaic. Australia is so much more advanced in this regard!
Travelling is time consuming and expensive
Despite being such a small country it can take a long time to travel even a short distance. It's not so bad if you're driving up and down but if you're travelling across the country expect to spend a large proportion of your journey in congestion and traffic jams.
Trains are a good option if they're not on strike or being cancelled. However, if the trains are running, you need deep pockets as they can be very expensive (unless you have a concession railcard.) On the plus side, dogs get to travel on trains for free!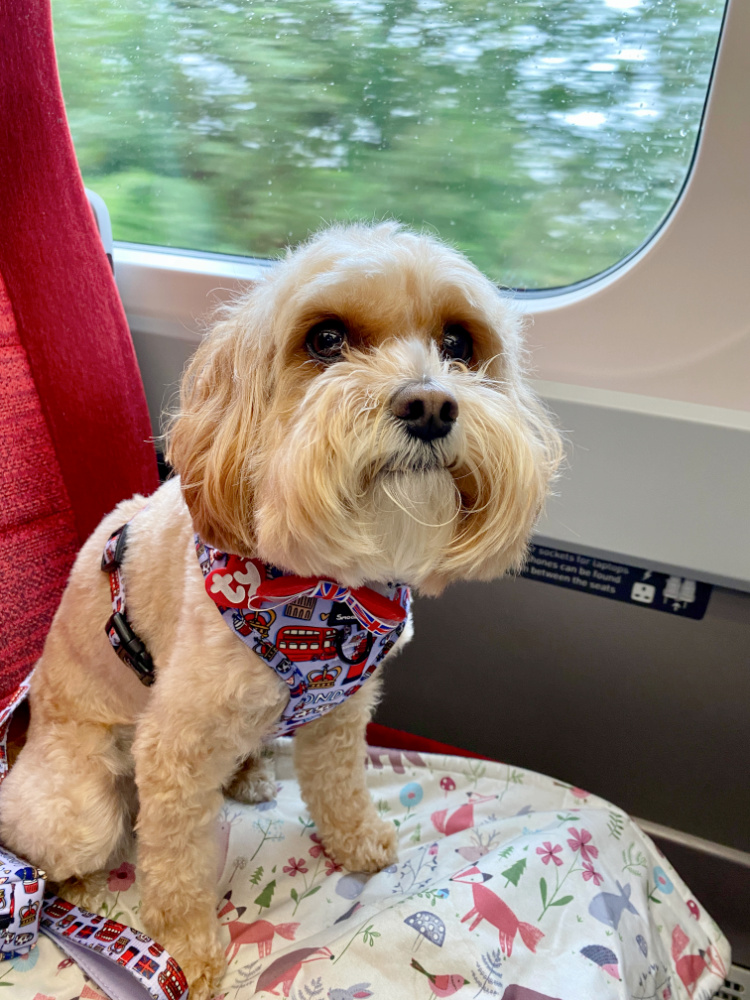 If you have any other burning questions, leave them in the comments. And tell me, if you moved countries, what do you think you would miss the most?