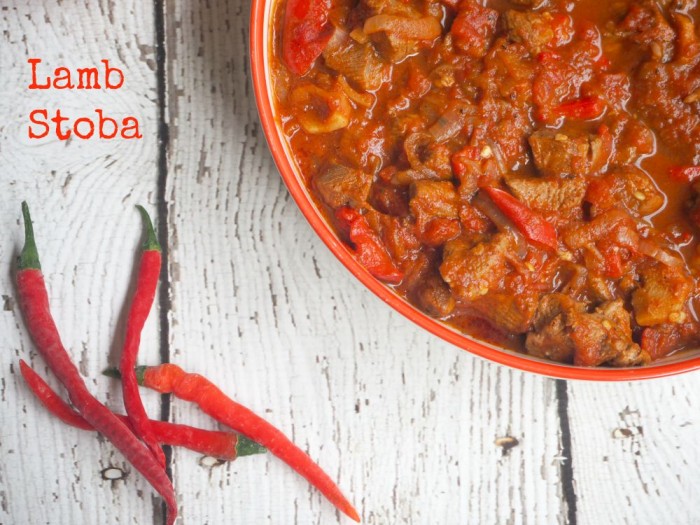 (low iodine)  Serves 4
We first taste tested this recipe when I was on an low iodine diet before my treatment. With so many dietary restrictions, this dish was a delicious addition to the low iodine dinner menu. It freezes well, so it was a great dinner to make ahead and reheat when I was radioactive! However,  it's so delicious, it's become  a firm famiily favourite.
Ingredients
2 tablespoons olive oil
1kg  boned lamb shoulder, trimmed, chopped coarsely
2  brown onions, sliced thinly
Thumb sized piece of fresh ginger (15g,) sliced thinly
2 fresh long red chillies, sliced thinly
1 medium red capsicum (200g) chopped coarsely
2 teaspoons each ground cumin and allspice
1 cinnamon stick
800g  canned chopped tomatoes (no added salt)
2 teaspoons finely grated lime rind
2 tablespoons lime juice
¼ cup (55g)  brown sugar
How to
Heat half the oil in a large saucepan and cook the  lamb in batches, until browned all over. Remove from the pan.
Heat the remaining oil in the same pan and  cook onion, ginger, chilli, capsicum and spices, stirring until onion softens.
Return the lamb to pan with the other ingredients and simmer, covered for about 1 hour or until the lamb is tender.
Other info
Prep and cooking time:  1 hour 40 minutes
Tip!  Stoba is a popular stew eaten throughout the Caribbean and is usually made with goat, but I used lamb because a) David prefers it and b) it's easier to find! If you can get goat give it a go, if not, try this recipe using a kilo of any trimmed, cubed, cut meat. Whatever you use, it will be delicious!
Serving suggestion: Serve with roti, (or rice if you want it iodine free.)
You can freeze the curry at the end of Step 3. Just transfer it to an airtight container and freeze for up to 3 months. Thaw overnight in the fridge. Reheat in a large saucepan until hot.