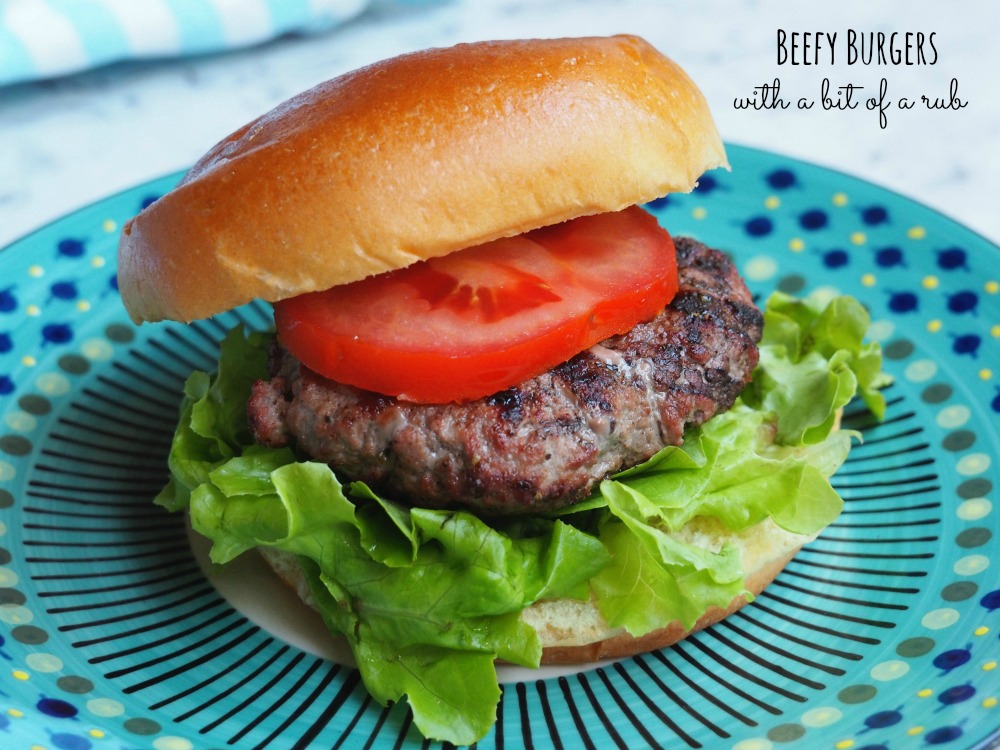 Serves 2 (low iodine)
These burgers are low iodine, low fat but big on taste! They're simply burgerlicious!
Now that's it's summer our barbecue is getting a thorough workout. We can't stop barbecuing burgers and we won't stop! The spice rub for these burgers is so quick and easy to make with a selection from the spice rack and the spice mix keeps really well so you can look forward to delicious burgers in the future.
We used to make all our burgers in our George Foreman grill. Weirdly our first George Foreman grill was the only casualty of our overseas move from the UK to Australia, I say weirdly because like George it was a pretty tough unit and hard to break. We were simultaneously relieved and surprised that everything else made it in one piece! We loved our grill so much that we replaced our broken British version with an Australian model down under, however, once we got all aboard the barbecue train, our grill was sacrificed all for the love of minimalism. Rest assured though, that the grill went to a good home!
Eating on the low iodine diet can be a bit dreary to say the least but these burgers are a delicious highlight even if you do have to sacrifice the bun! Whether you make these in a George Foreman grill, on the barbecue or in a griddle pan, you're in for a meaty treat!
What was the furthest you've ever moved? How do you like to cook your burgers?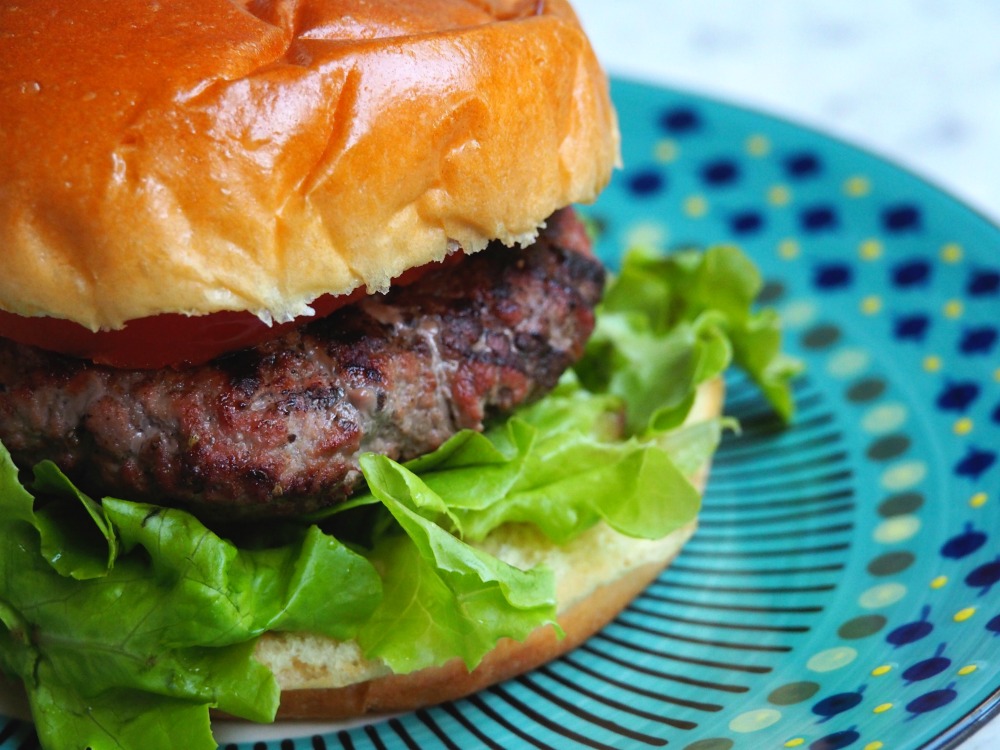 Ingredients
300g good quality extra lean beef mince
FOR THE BROWN SUGAR SPICE RUB (enough  to coat two pounds of meat)
2 tablespoons ground cumin
1 tablespoon dried oregano
1 tablespoon freshly ground black pepper
1 tablespoon light brown sugar
1 ½ teaspoons ground cinnamon
1 ½ teaspoons sweet paprika
1 teaspoon salt (or kosher salt for  low iodine diet)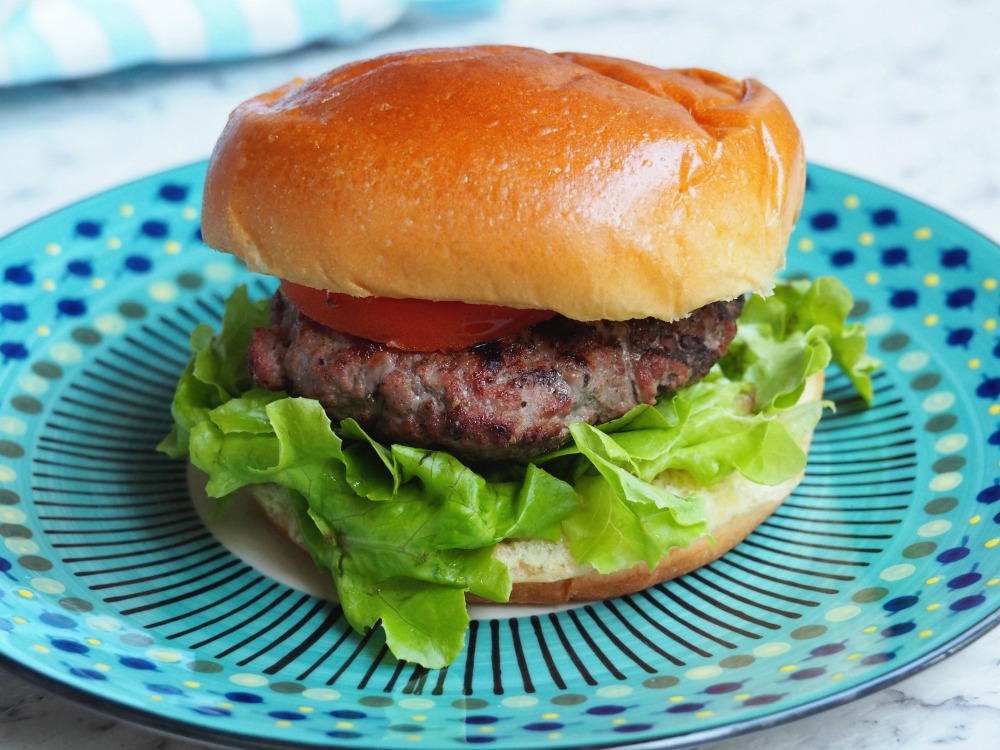 How to
Combine all the spices in a glass jar or resealable plastic bag. Shake to mix well and store in a cool, dark place, this keeps indefinitely!
Preheat a griddle pan or barbecue.
Put the beef in a medium bowl and add about 1 teaspoon of the spice mixture.  Using a fork, mix the seasonings into the meat, and then with your hands form the mixture into 2 patties about 1 inch thick.
Griddle or barbecue the patties for about 3 minutes – medium- rare, a minute or two longer if you prefer a medium or well done burger. A medium-rare burger will be browned, with grill marks, but still feel slightly soft when poked. A medium burger will feel a bit firmer, and a well-done burger will be absolutely firm to the touch. When in doubt, just cut into one of the burgers and check inside to make sure it's cooked just how you like it!
Serve with a lettuce leaf "bun" if you're eating low iodine or in a brioche burger bun if you're not.
Other info
TIP! This recipe is great on the George Foreman grill if you have one!