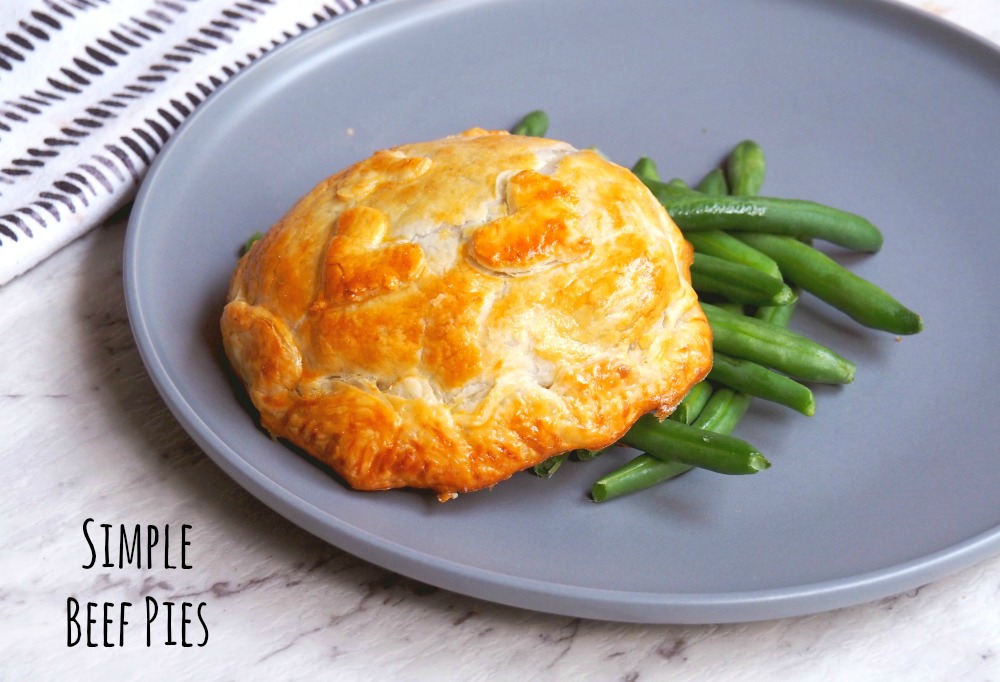 Serves 2
These individual steak pies are the ultimate comfort food.
These no fuss, no frills pies are quick, easy and totally dish. These pies were inspired by Donna Hay who says that "these pies are for the short-cut cook who expect big results." Well, one thing is for certain, these pies are big and beefy and a firm favourite in our house!
If ever we want a dinner that's a bit special but not a bit challenging, we make these pies. They're a little bit fancier than a regular pie because they use quality steak but they're super simple to throw together. Take care not to over cook the meat at stage 1 because they'll get plenty of cooking time in the oven.
We like our meat reasonably well done which means these pies for us, are perfection!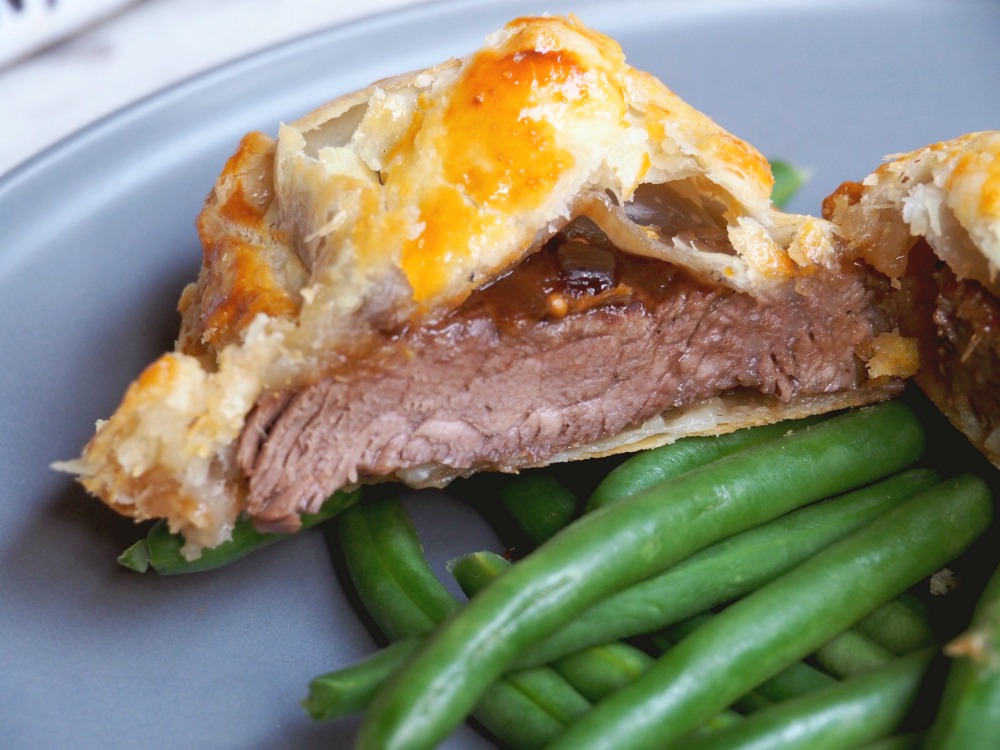 Ingredients
2 x sheets store-bought puff pastry, thawed
2 x 125g beef eye fillet or sirloin steaks
Sea salt and cracked black pepper
¼ cup (80g) store-bought tomato relish or caramelised onion relish
1 egg, lightly beaten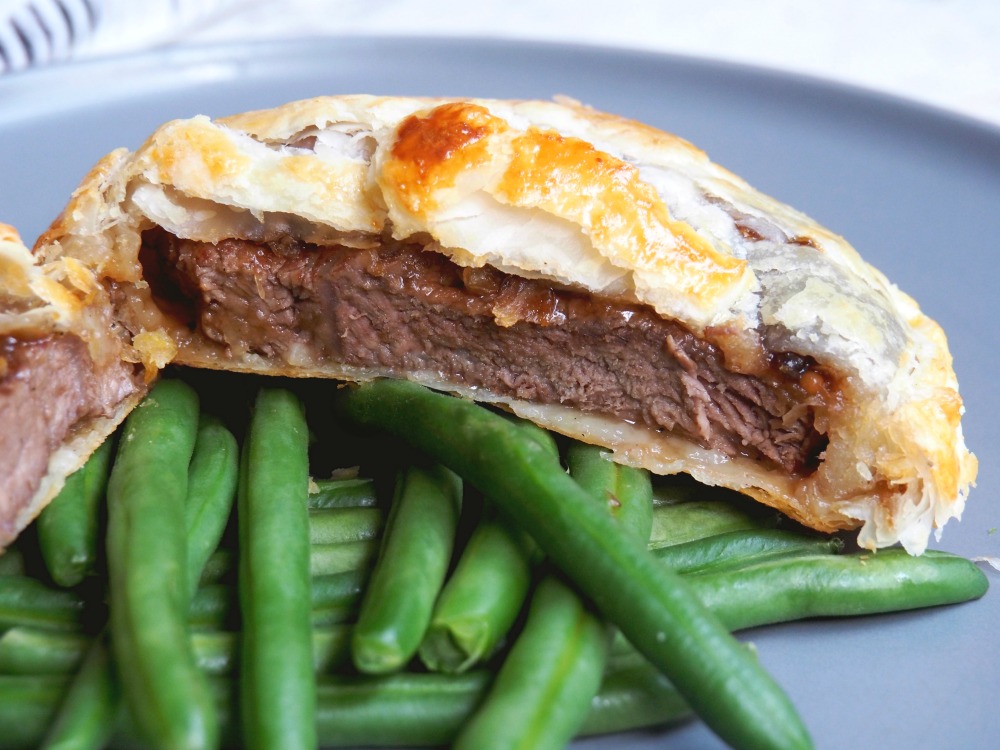 How to
Preheat oven to 200 C / 180C fan-forced.
Cut the pastry into 2 x 12.5cm rounds for the bases and 2 x 14cm rounds for the tops. I use a metal pie tin as a template for the bottom and a small saucer for the tops
Heat a frying pan over high heat. Sprinkle the steaks with salt and pepper and cook for 1 minute each side or until browned and sealed. Set aside to cool slightly.
Place the pastry bases onto baking trays. Top with the steak and the relish. Top with the pastry tops, press edges to seal and brush with egg.
Bake for 15-20 minutes or until pastry is puffed and golden. Serve with mash and/or some steamed veg and if you like, some extra chutney on the side.