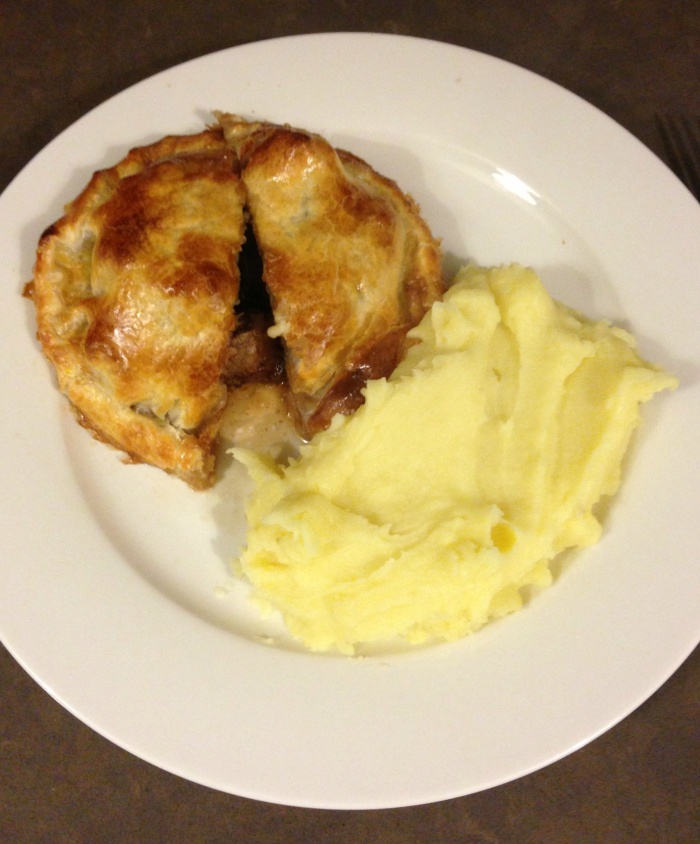 Serves 2
Donna says that "these pies are for the short-cut cook who expect big results." These pies are big and beefy and a firm favourite in our house!
Ingredients
2 x sheets store-bought puff pastry, thawed
2 x 125g beef eye fillet or sirloin steaks
Sea salt and cracked black pepper
¼ cup (80g) store-bought tomato relish or caramelised onion relish
1 egg, lightly beaten
Tomato ketchup, to serve
How to
Preheat oven to 200 C / 180C fan-forced.
Cut the pastry into 2 x 12.5cm rounds for the bases and 2 x 14cm rounds for the tops. I use a metal pie tin as a template for the bottom and a small saucer for the tops
Heat a frying pan over high heat. Sprinkle the steaks with salt and pepper and cook for 1 minute each side or until browned and sealed. Set aside to cool slightly.
Place the pastry bases onto baking trays. Top with the steak and the relish. Top with the pastry tops, press edges to seal and brush with egg.
Bake for 15-20 minutes or until pastry is puffed and golden.  Serve with mash and/or peas and some extra relish or tomato ketchup, if you like.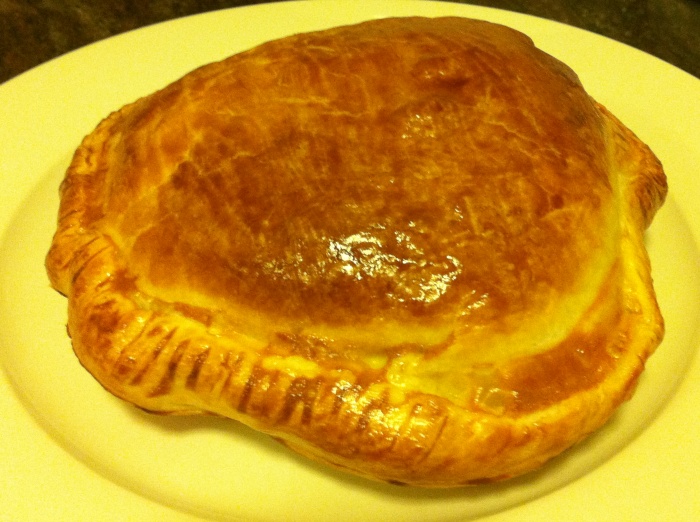 Reference:  Fast, Fresh, Simple, Donna Hay