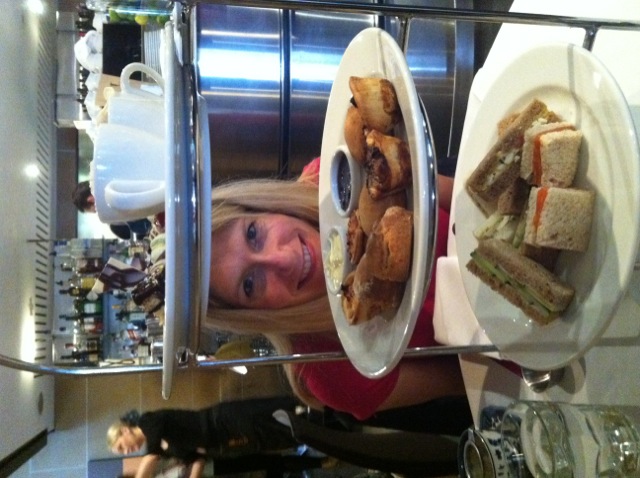 "Hell would be if God were to show me things I could have accomplished if only I had believed in myself. " 
– Unknown
My body clock finally wises up to weekend time and I manage to sleep in long enough to feel rested but early enough to make it to Basic Training. This is far and away my favourite gym class and in the days BC (Before Cancer,) I would go at least 3 times a week. This is the final part in the trilogy of Fitness First: The Comeback. This week, I've managed to cover all my bases with personal training, Body Pump and now Basic Training is the last part of the puzzle! It's a great way to kick start my Sunday.
I come home pumped to the max and get busy in the kitchen. Basic Training and baking – the perfect way to spend a Sunday morning! I must have a short memory and have forgotten my dough debacle earlier in the week when I made Almond Stars because I decide to give dough another go and this time try another star recipe, Chocolate Shortbread Stars. I figure that if they look good and taste better, they'll make ideal Christmas gifts. The dough is messy, the kitchen looks like a chocolate bomb has exploded, but they smell good, look lovely and taste terrific. I feel festive just looking at them!
Later, we brave the wet weather conditions and head out for afternoon tea at the Museum of Sydney. The tiered stand is full of tasty ribbon sandwiches, scrumptious scones, delectable deserts and cute cakes – I think everything always tastes better when someone else makes it! It was all very civilised and  the perfect way to pass a soggy Sunday afternoon. After, we go to our favourite harbour side bar and have a glass of wine while we watch the people and the ferries go by.  
You would easily be forgiven for thinking it's Winter rather than Summer what with the dark days, heavy rain and wild winds. Secretly, I'm quite enjoying it, this is the December weather I know and dare I say, love. The Christmas tree looks much better on a dark day than a bright one! See every cloud has a silver lining, and today there are plenty of them!