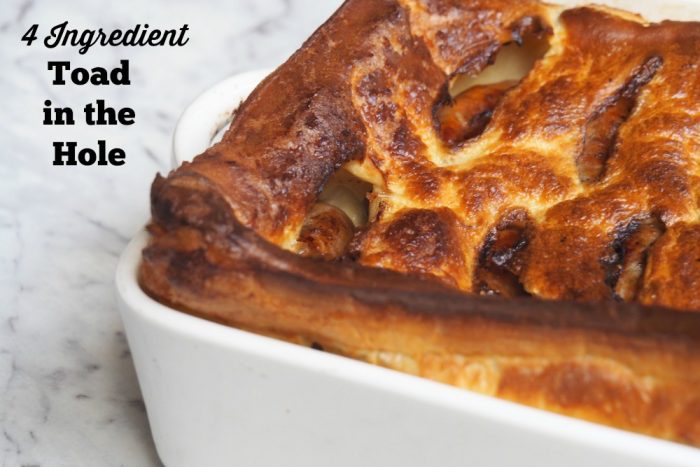 serves 4
When I was growing up in the mother country, school dinners were the norm. More to the point, gross school dinners were the norm, and there was so much gross that in the end, my mum let me go home for lunch. There was a slight technical hitch though, because she wasn't at home when I went home for lunch, being a full time working mum, so she used to leave me a plate on the windowsill outside our apartment and I'd take it to the flat downstairs and eat it with Auntie Maud.
Now Auntie Maud wasn't my auntie at all, but I loved her like she was. I don't know who loved our little lunch arrangement more, me or her, let's just say it was a mutually wonderful arrangement. Anyhoo, although I am always grateful to school dinners for letting the good times roll with Maud, they nearly put me off Yorkshire Puddings for life. Until I met David, just the thought of  Yorkies made me want to gag. School yorkies were lukewarm, soggy and just tasted all kinds of wrong.
David loves Yorkshire Puddings and just as he's learned to share my love of mushrooms, so I've learned to share his love of Yorkies. That's why we love this Toad in the Hole so much. Now, I don't know how something so delicious got such a unpleasant sounding name, but if you can imagine, plump, tasty sausages ensconced in  light, fluffy Yorkshire Pudding batter, you'll get the idea.
It's cheap, it's easy, it's got only 4 ingredients and it's like giving your belly a warm hug. Serve it up with some peas and gravy and you're all set.
Like Auntie Maud, this recipe is a real gem.
Ingredients
8 chipolata sausages
3/4 cup (110g) plain flour
3 eggs, beaten lightly
1 cup (250ml) milk
How to
Generously grease a shallow ovenproof dish. Place dish in the oven. Preheat oven to 220C/ 200C fan-forced.
Cook sausages in heated oiled large frying pan over medium heat until browned all over.
Meanwhile, whisk flour and egg and milk in a large jug until smooth. Season and strain batter into the preheated dish.
Place sausages in batter; bake for about 20 minutes or until risen and  golden.
Serve with peas and lashings of gravy.
Other info
Prep time and Cooking time: 35 minutes