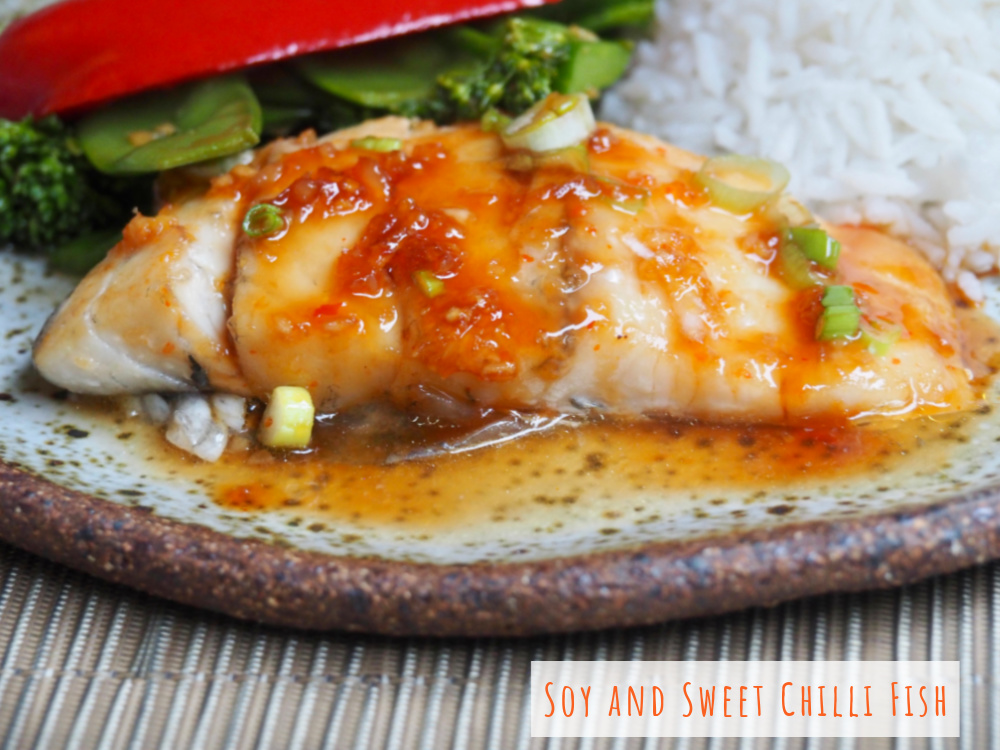 This 4 ingredient baked fish recipe is quick, easy and totally delicious.
This is an old recipe but it's a goodie and it's always on high rotation at our place. It's one of those recipes that takes mere minutes to throw together and yet it tastes like you've been slaving over the stove for hours!
It's delicious served with rice and/or steamed veggies, we usually dish up some of these Steamed Asian Veggies on the side.
Whenever my mum eats a really good home cooked meal, she always ask "now if you had this in a restaurant, imagine how much it would cost!" I think mum would consider this dish priceless – it's so fast, fabulous and full of flavour!
What's on high rotation at your place? Do your prefer to eat out or dine in at home?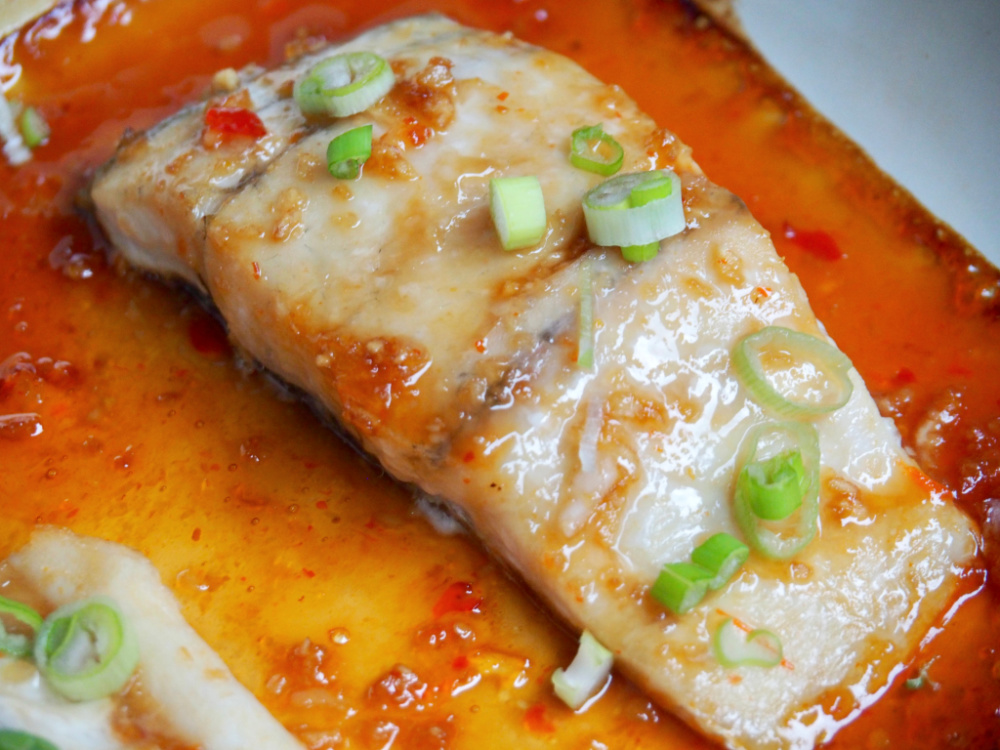 Serves 2 (easily doubled)
Ingredients
300g white fish fillets
1 tablespoon soy sauce
2 tablespoons sweet chilli sauce
1 clove garlic, crushed
finely chopped spring onions, to garnish (optional)
Steamed rice, to serve
Green veggies, to serve (we like these Steamed Asian Veggies.)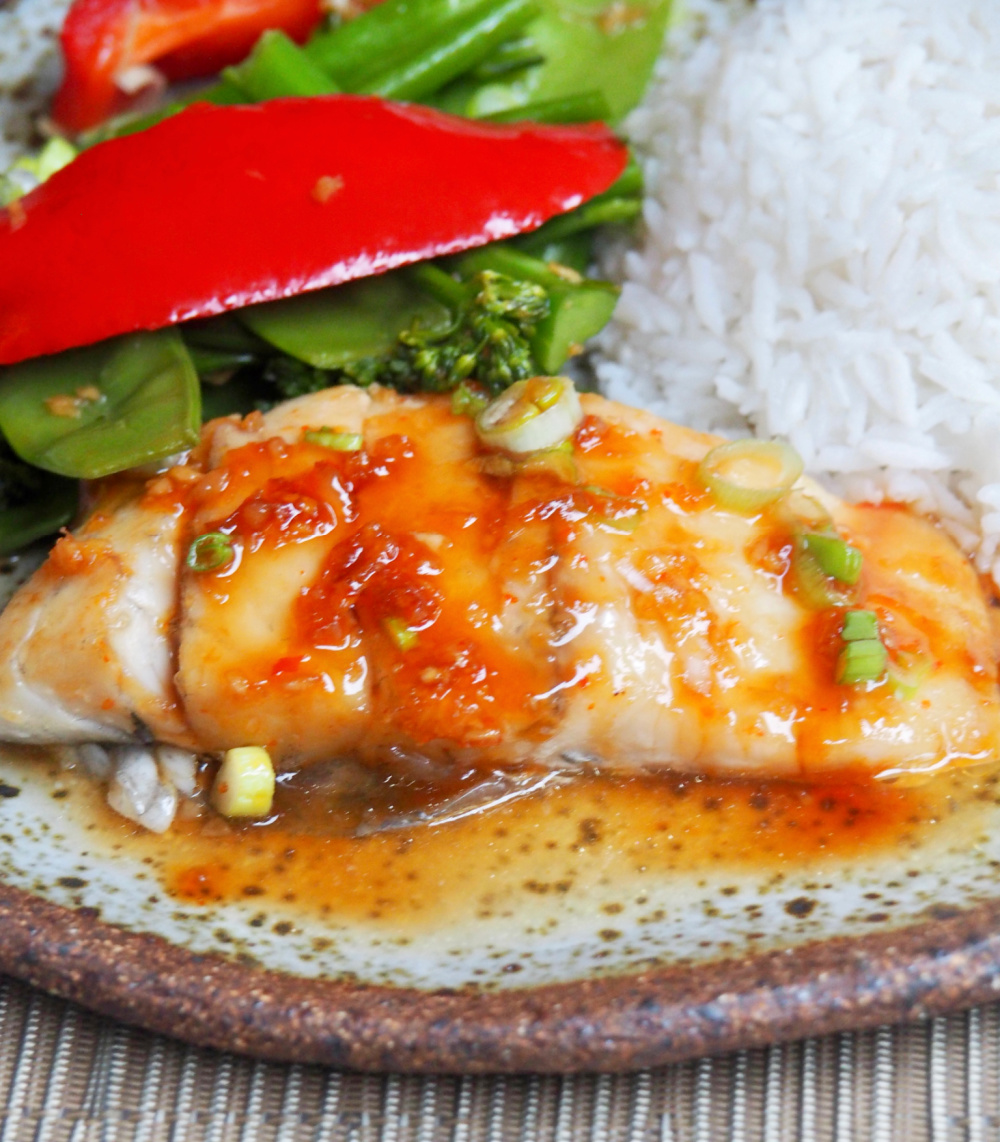 How to
Preheat oven to 200C.
Place fish in a baking dish. Combine soy sauce, sweet chilli sauce and garlic and spoon over fish. Bake for 8-10 minutes, depending on the thickness of the fish.
Spoon pan juices over fish and serve with rice and veggies.
Other info
Prep and Cooking time: 15 minutes