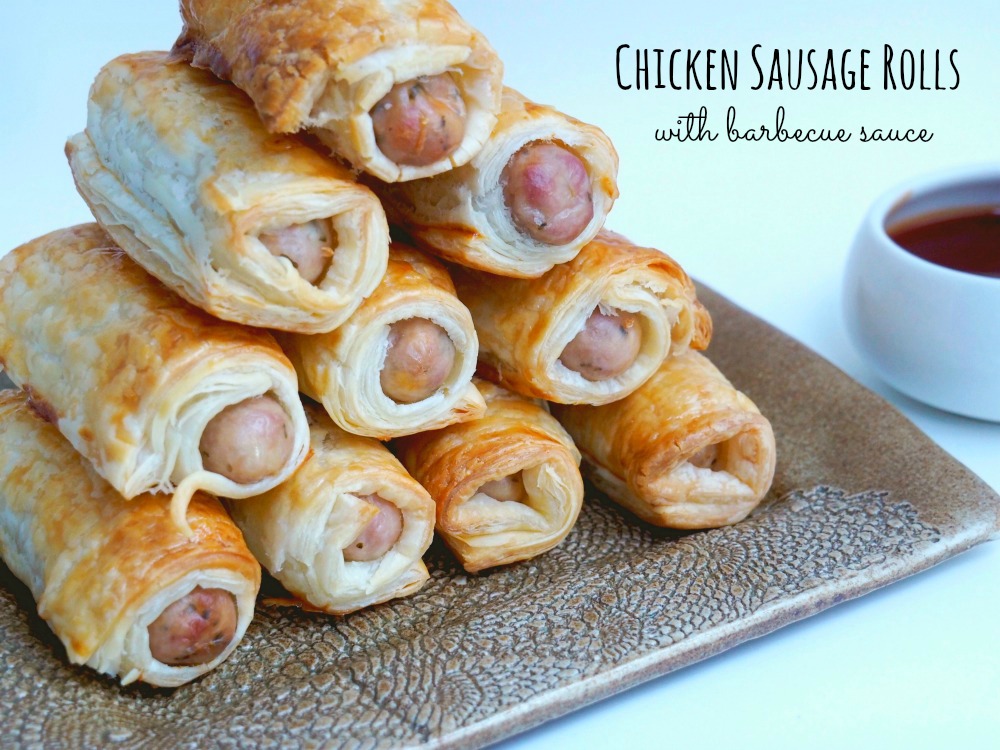 Makes  8
If I have to be honest, these are cheaty sausage rolls but I'm all about short cuts if the end result is a whole lot of delicious, and these sausage rolls are just that, very delicious. If I have the time and my inclination to make my own sausage rolls with filling, I always make these Vegetarian Sausage Rolls because they're so tasty, no one can believe they're not meat. Besides, whenever I make my own meat filled sausage rolls, they always end up with a soggy bottom. What's with that? If you have any tried and tested tips for me, I'd love to hear them!
After all my misadventures with meat filled sausage rolls, I decided to just buy the sausages and roll them myself. The good thing about these sausage rolls is that they take just a few minutes to throw together and they're super yummy hot or cold. They go great in a lunchbox and make a super supper too but for maximum satisfaction, be sure to use the best quality chipolatas you can find.
Now in this house, we do love a good condiment. So don't be surprised when I tell you the hero of this dish is the barbecue sauce, it is everything!  It's got a bit of a kick, so if you like your sauce mild and not wild, I suggest reducing the Worcestershire sauce,  just a tad. It's easy to make the sauce on the stove, but it's even easier in the Thermomix. One thing is for sure, once you've made your own barbecue sauce, you'll never go back to shop bought!
Got any sausage roll tips for me? Do you love a condiment too?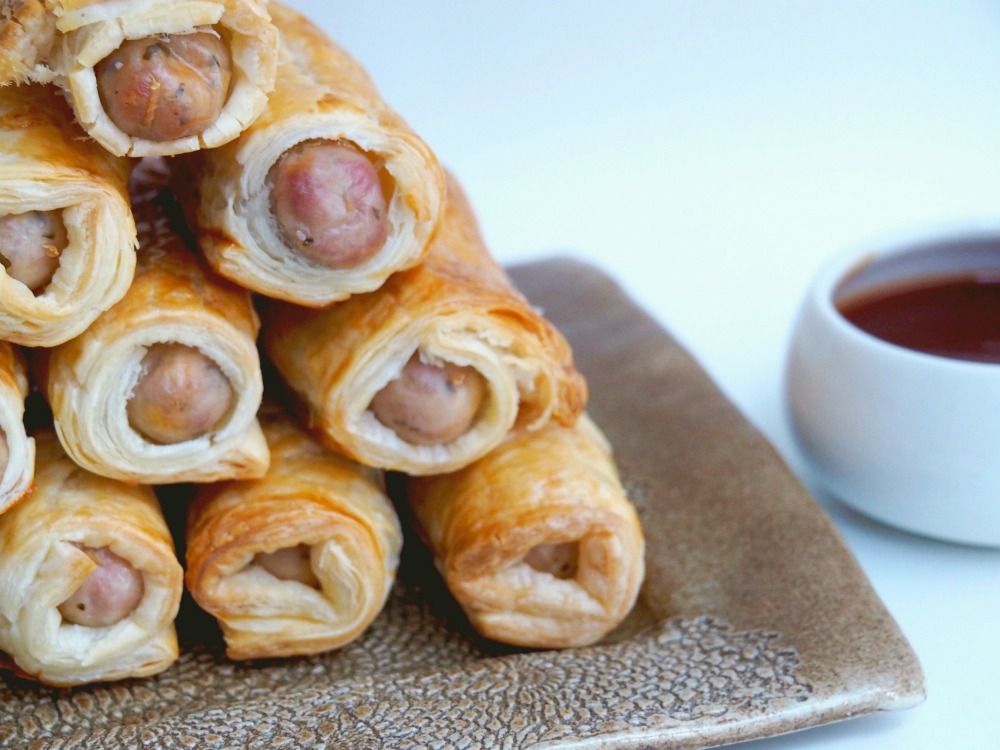 Ingredients
12 chicken chipolata sausages
2 sheets  ready-rolled puff pastry
1 egg, beaten
FOR THE SAUCE
½ cup tomato ketchup
¼ cup maple syrup
¼ cup Worcestershire sauce
2 teaspoons Dijon mustard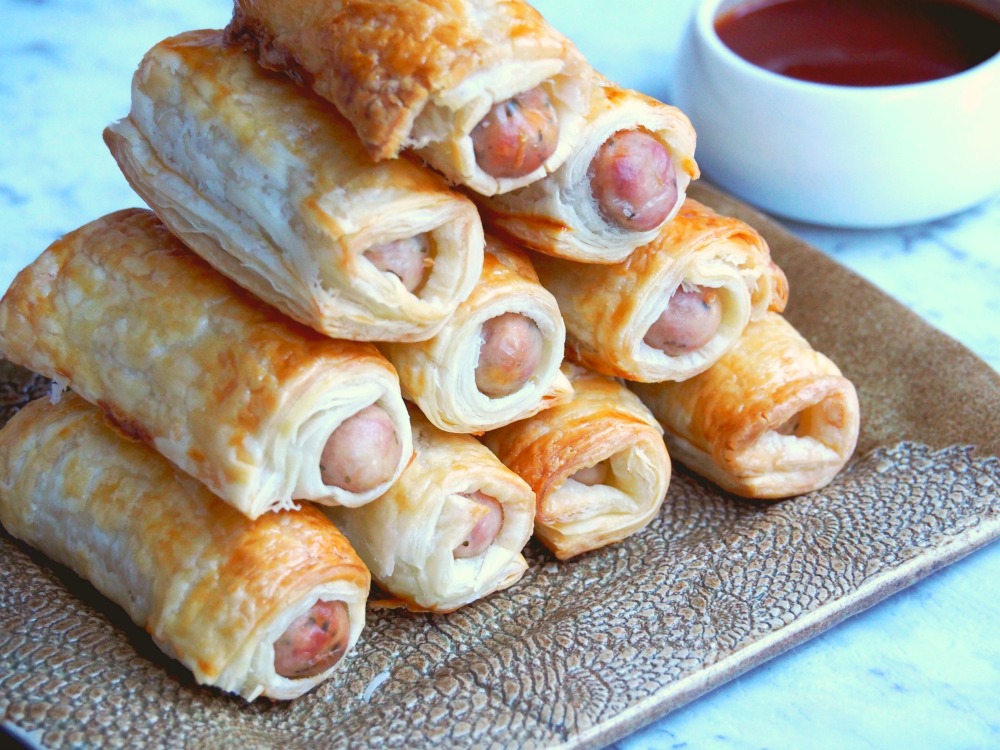 How to
Preheat oven to 200 C/ 180c fan-forced. Line  an oven tray with baking paper.
Cut 2 ready-rolled puff pastry sheets into three equal columns and then cut each rectangle in half, so that you have six smaller squares. Top each pastry square with a sausage and roll each square to enclose the sausage. Place rolls  seam-side down on prepared baking tray. Brush with beaten egg and  bake for about 20-25 minutes or until sausages are cooked through.

Meanwhile combine all the sauce ingredients in a small saucepan. Bring to the boil, simmer, uncovered for about 10 minutes or until thickened slightly, cool 5 minutes.

TO MAKE THE SAUCE IN THE THERMOMIX

Place all ingredients in the TM bowl. Remove the MC and place the steaming basket over the hole in the lid. Cook at 100C for 7 minutes  on speed 1. Allow sauce to cool for 5 minutes.

Serve the sausage rolls with sauce and enjoy!
 Other info
Prep and cooking time:  30 minutes