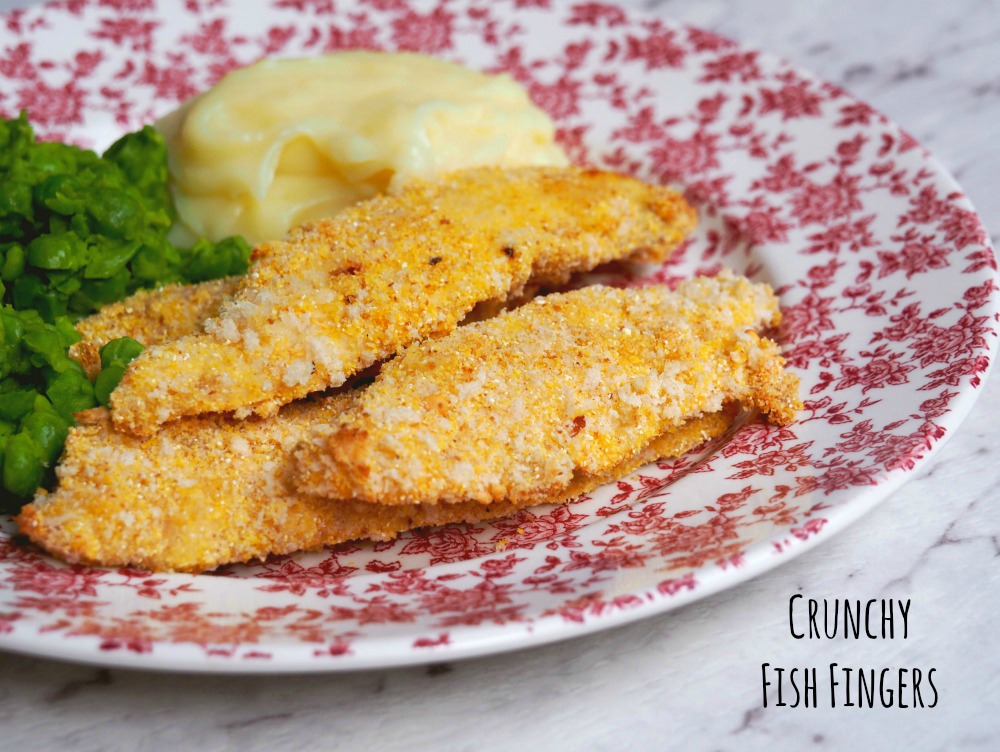 Serves 4
It's the polenta that gives these fish fingers their colour and the crunch and makes them totally delicious! They're guaranteed to be a family favourite!
I'm a bit obsessed with fish fingers and I cannot lie. They're just so simple but so delicious. I loved them when I was a kid and  I love them just as much now I'm a grown up (although I use the term loosely!)  Now I'm obviously going through a fish finger revival because maybe you've seen my recipe for Fish Fingers and Smashed Peas. I'm working on the premise that there's no such thing as too many fish fingers!
The recipes are quite similar but the main difference between them is the crunch in the crumb. The other recipe combines fresh breadcrumbs and herbs and this one, polenta and dried breadcrumbs which makes these fish fingers not just colourful but super crunchy too. You can pretty much find everything you need for the crumb in the pantry but if you want to use "real" dried breadcrumbs, chuck a couple of slices of your favourite loaf in to a 150C oven for about 15 minutes or until dry and toasty and then blitz into crumbs in a food processor or Thermomix. The breadcrumbs might not be as fine as from a packet but they'll certainly be a tad tastier!
Once you've had homemade fish fingers, you won't want to buy shop bought again!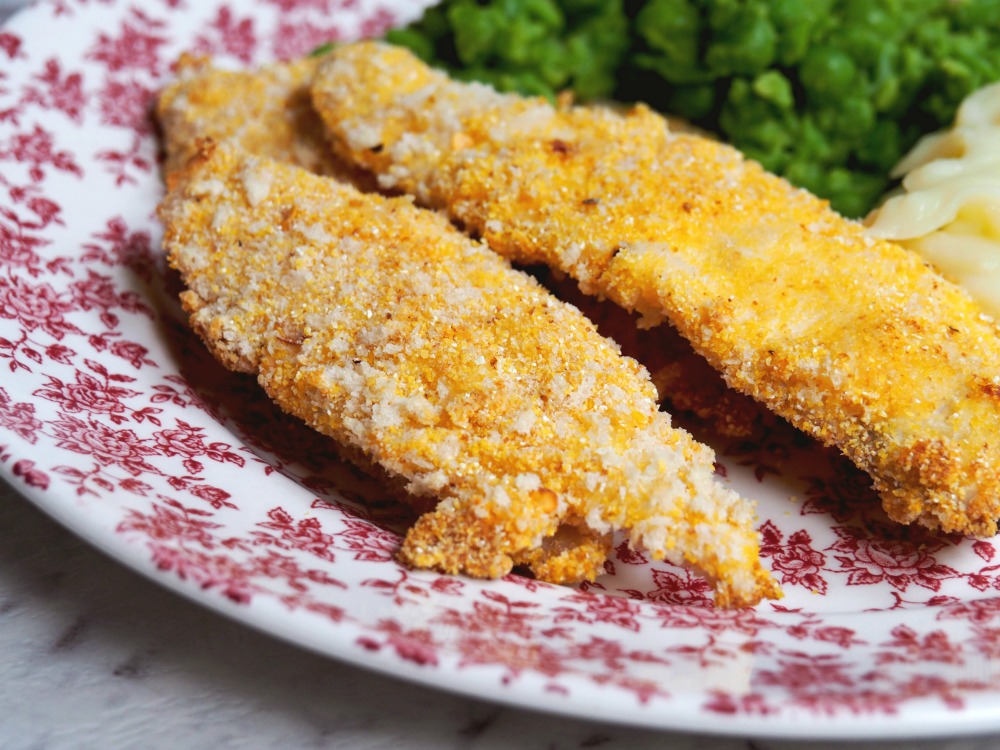 Ingredients
500g white fish fillet
Juice  of half a lemon
50g polenta
50g dried breadcrumbs
pinch chilli flakes (optional)
1 egg, lightly beaten
2 tablespoons olive oil/ olive oil spray
Smashed peas and mashed potato, to serve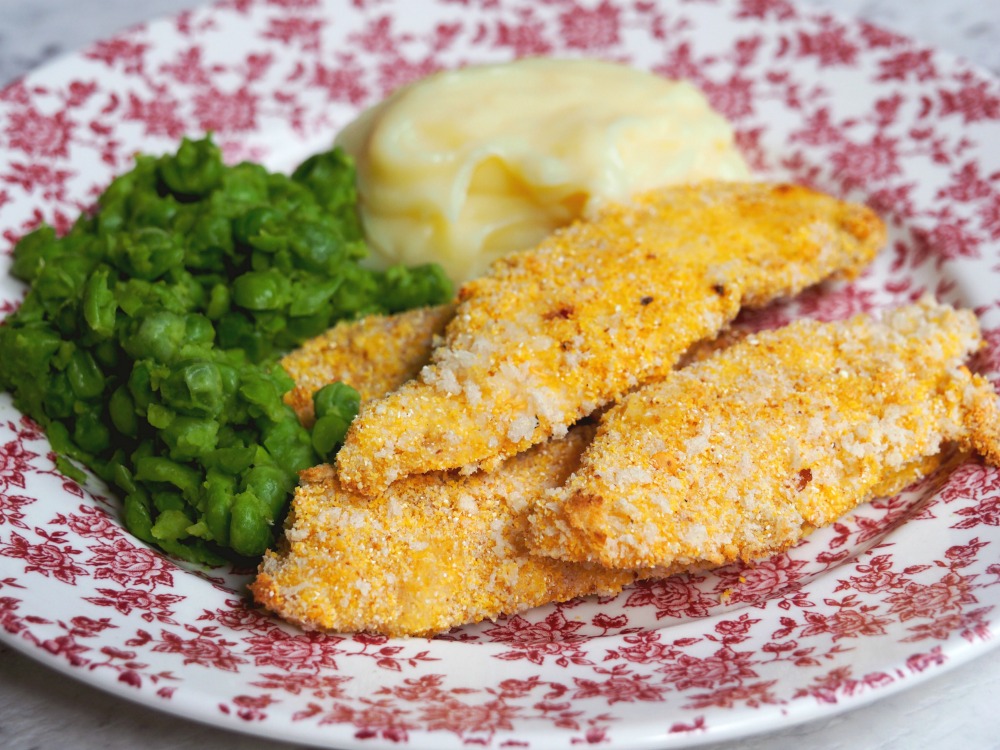 How to
Heat oven to 200C. Cut the fish into 8 pieces, then squeeze over the lemon juice.
Line a baking sheet with baking paper, and mix the  polenta, breadcrumbs and chilli flakes if using. Season really well with salt and pepper.  Dip the fish into the egg, then turn several times in the polenta and breadcrumb mixture to coat. Repeat with all the pieces of fish.
Drizzle with olive oil or spray and bake for 15-20 minutes, turning halfway through cooking. Serve with peas and  mashed potato.
 Other info
Prep time: 10 minutes Cooking time: 15-20 minutes
.