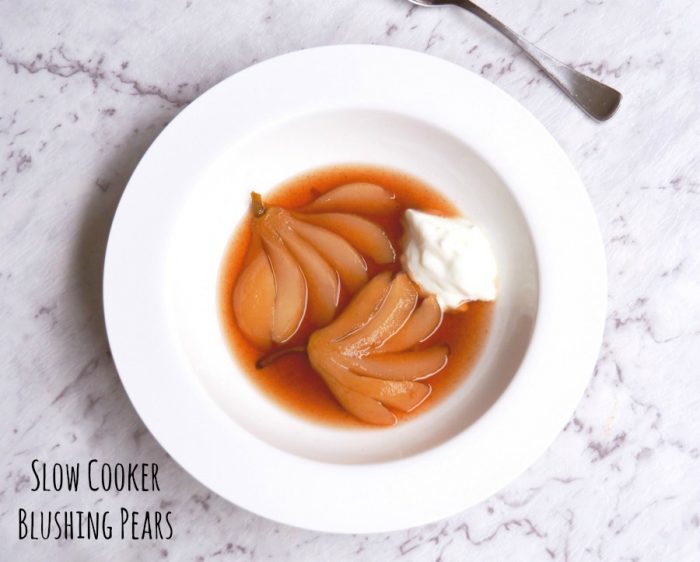 Serves 6  (low iodine)
I love these pears slow cooked in port, they're as pretty as they are delicious!
I love cooking in the slow cooker because you can just dump in all the ingredients in and go and a few hours later, you have a delicious dessert, as if by magic. This isn't my first rodeo with ye olde slow cooker desserts, I present to you my Slow Cooker Chocolate Self Saucing Pudding and my Slow Cooker Apple Flapjack Crumble. So much yum!
I first discovered port when I was on a wine tour in the Hunter Valley and I really developed a taste for it. Over the years, we've built up quite a port collection but the problem is we buy it far quicker than we can drink it, although I am rather partial to a glass on a cold winter's night, I have to say!
When I revisited this recipe to take some new pics, I didn't have ruby port but I did have rummy port and white port which I mixed together instead, so my pears aren't blushing as much as they might have been! This dessert is so simple to put together but it really looks the part, and I love that it's low iodine too, although if you're enjoying this recipe on a low iodine diet, serve the pears with some dairy free ice cream instead.
Truth be told, my favourite thing about this dessert is that David doesn't care for pears so I don't have to share!
What's your favourite tipple? Do you have a favourite slow cooker recipe?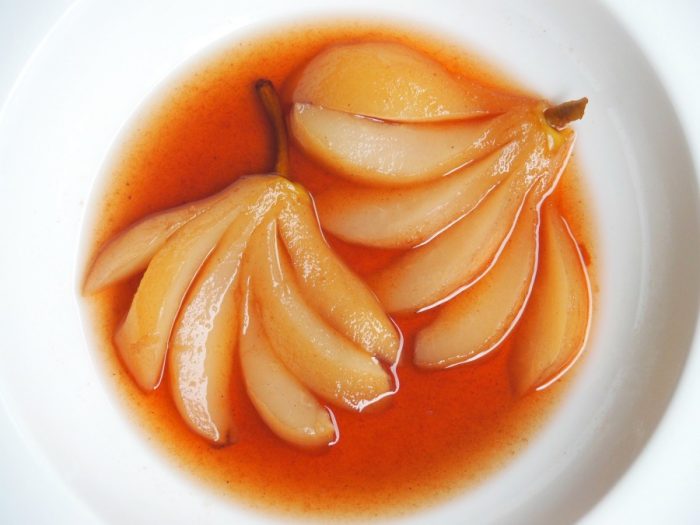 Ingredients
6 small ripe pears
225ml ruby port
200g caster sugar
2 tablespoons lemon juice
Whipped cream or greek yoghurt, to serve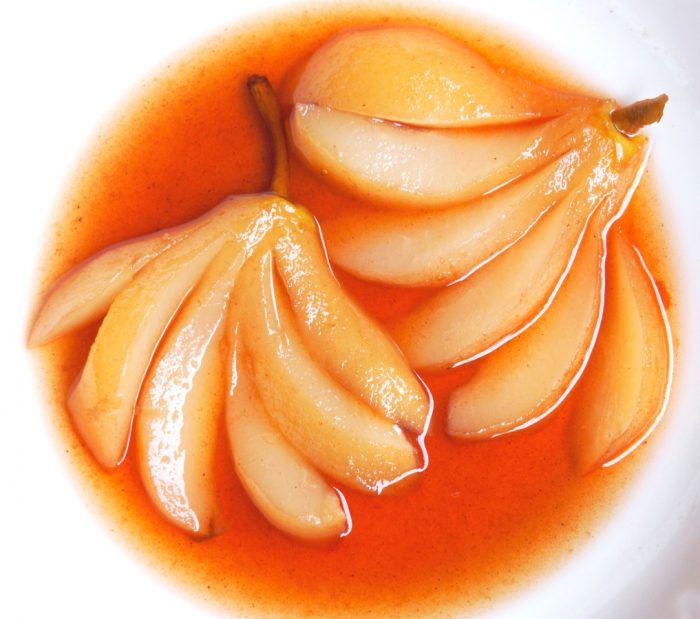 How to
Peel the pears, cut them in half lengthways and scoop out the cores. (The easiest way to do this is with a melon baller.) Place them in the slow cooker.
Mix together the port, sugar and  lemon juice in a jug and pour the mixture over the pears. Cover and cook on LOW for 4 hours until the pears are tender.
Leave the pears to cool in the slow cooker, then carefully transfer to a bowl and chill in the fridge until required.
To serve, partially cut each pear half into about 6 slices lengthways, leaving the fruit intact at the stalk end. Carefully lift the pear halves onto serving plates and press gently to fan out he slices. Serve with whipped cream or yoghurt, or dairy free ice cream for a low iodine option.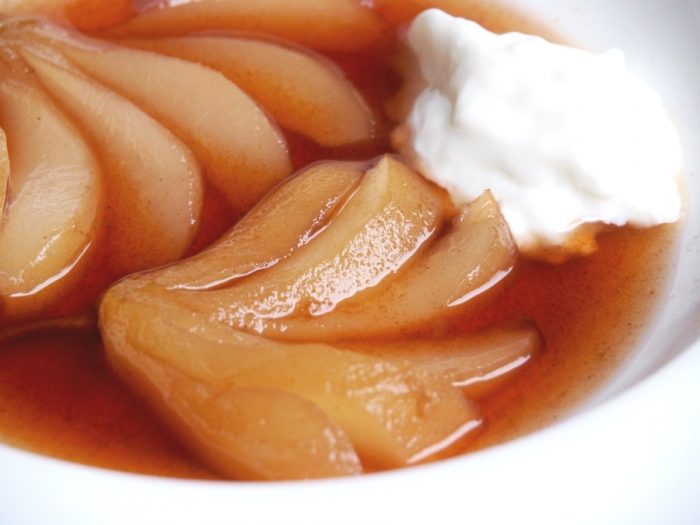 Other info
Preparation Time: 15 minutes   Cooking time:  4 hours (+ cooling and chilling)
TIP! You can substitute medium white wine for the port, the dessert won't be quite as colourful, but it will taste just as delicious!