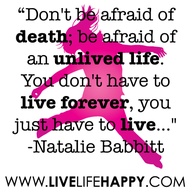 I can't believe it's a month since I got my good results. I'm pretty pleased – I've packed in a whole lot of living! There's been birthdays galore, a lot of kitchen chaos, the feeder programme is going great, thrills and no spills with the thermie and, despite my bad back, I've kept on running. It's a great start to my six month window of opportunity.
Time has been flying by so fast, and the social schedule  has been so hectic, that I've hardly even had time get busy baking. I think people at work are starting to go Cold Cakey (think Cold Turkey but for cake,)  and maybe it's my imagination, but they are all looking a little on the slim side; after all, they haven't enjoyed any baked goods since Monday.
So tonight I set the world and the cake tin to rights. I'm finally going to try Nigella's Lemon Polenta Cake – I first saw this recipe about a year ago in a magazine in a nail bar and I've been wanting to make it ever since! It's Jane's Birthday on Saturday so she can have her cake and eat it tomorrow, as can our colleagues! It's the perfect cake for my perfect friend; it's simple, looks great, tastes fantastic and it's gluten free. Jane is not a lover of gluten, but everyone is sure to be a lover of this cake!
Best of all, I get my wiggle on with the thermomix and mill my own caster sugar from the raw stuff. So I'm baking with love, and, totally natural ingredients.  All I have to do now is to make my own butter… taste the difference!