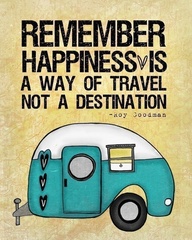 It's Adam's birthday today and we're giving gifts in kind, and sitting for baby Chloe, while mummy and daddy have a big birthday night out. Even so, I don't want to rock up empty handed and realise with horror that I've baked nothing to take the birthday boy. This is bad news indeed! I have about a one hour  window of opportunity after work, to create some kitchen magic. I am going to have to think fast and work faster!
I rush home  and am like a kitchen whirlwind. I've decided to make Nigella's Chocolate Choc-Chip Muffins because a) muffins are speedy and simple b) everyone loves a muffin and c) you can't go wrong with Nigella. After all, she's a domestic goddess. It takes only a matter of minutes to make these muffins and then pop them in to the oven. They have a quick cool down on the stove top, before they're packed up (with a candle) and I'm off to Adam's.
After the presentation of the birthday muffins and copious candle blowing, Adam and Leda make a fast exit and David and I get down to the serious business of babysitting. Baby Chloe is an angel, albeit an attention seeking one. She's definitely a people person, because as soon as we set her down, she wails like a banshee, and as soon as we pick her up, she is the picture of happiness! She's clearly not a fan of Auntie Sam and pumps those tear ducts after I've held her for merely minutes! It's a different story with Uncle David though, she just can't get enough for him! He's so got the hang of this baby business!
It's a fun but full on evening and we just get to do the sweet stuff! There's no nappy changing, although I do get down and dirty and do a feed. It's such an eye opener – looking out for small people is a full time job. High five to all the mums and dads out there! Job well done!