Beverley and Joan our friends from the mother country are arriving tomorrow and I can hardly contain my excitement. I try to rein myself in by engaging in some kitchen chaos.
I'm in the mood for a bit of baking so first off I knock up some Australian themed Sugar and Spice Shortbreads . I love revisiting and reusing old recipes, it's like catching up with an old friend. I had forgotten how easy these biscuits are to make, and after a sneaky taste, how delicious they are to eat! Yum!
Today I give my Australiana cookie cutters a bit of a workout and make Australia, crocodile and koala shaped cookies to greet my guests.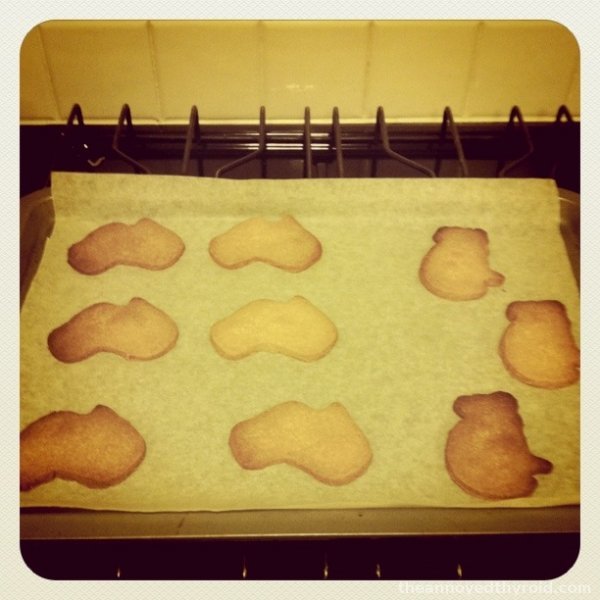 While I'm at it, I make some dogs and bones for the masses. I'm sure there'll go down a treat at the office tomorrow.
It's great to have guests, especially when they come from far, far away, and I want to spend as much time as humanly possible with them. I decide to make tomorrow's dinner today, so I can have more time catching up than cleaning up tomorrow. I take a trip out of my comfort zone and try making my first  ever lasagne… with a twist. The Turkey,  Pesto and Ricotta Lasagne is a beast but a tasty beast at that!  When David arrives home late from football feeling like a hungry hound, he gives it a taste test and  a massive thumbs up. High praise indeed.
It's going to be great tomorrow. Dinner is done, the biscuits are baked, all I need now is for the guests to arrive!