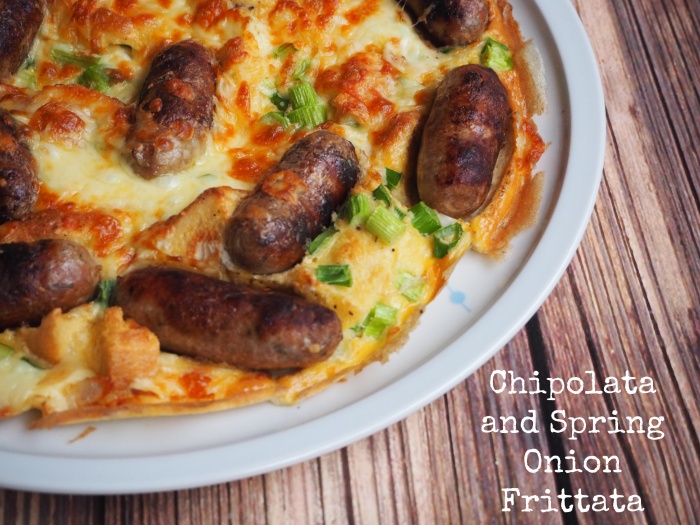 Serves 4
This comforting sausage supper  has it all… it's cheap, it's easy and it's really delicious,  hot or cold!
Ingredients
1 tablespoon olive oil
340g  chipolatas
6 eggs
1 slice bread, torn into small pieces
Bunch of spring onions, thinly sliced
2 garlic cloves, crushed
30g pizza cheese
How to
Heat oil in a large non-stick frying pan. Add chipolatas and cook for 7-8 minutes until browned. Meanwhile, crack eggs into a large bowl and beat well.
Gently stir in the bread, spring onions and garlic, then season.
Heat the grill to medium. Pour the egg mixture into the hot pan, then cook on medium heat for about 5 minutes, until the egg is almost completely set. Sprinkle the cheese over the top and place the pan under the grill for 2-3 minutes until golden brown and cooked through.
Slide onto a plate or chopping board and cut into wedges.
Other info
Prep time: 10 minutes   Cooking time: 20 minutes
TIP! Spice it up with a pinch of dried chilli!