Today is just one of those days when there are not enough hours. Despite operating on full throttle from the minute I get out of  bed, until the minute I get back in it, there's still not enough time to do all the things I want to!
Work is full on and when it's done, me and Kitty are out the door and running rings around Sydney. Half Marathon training is turning out to be a fun, but, full-time job!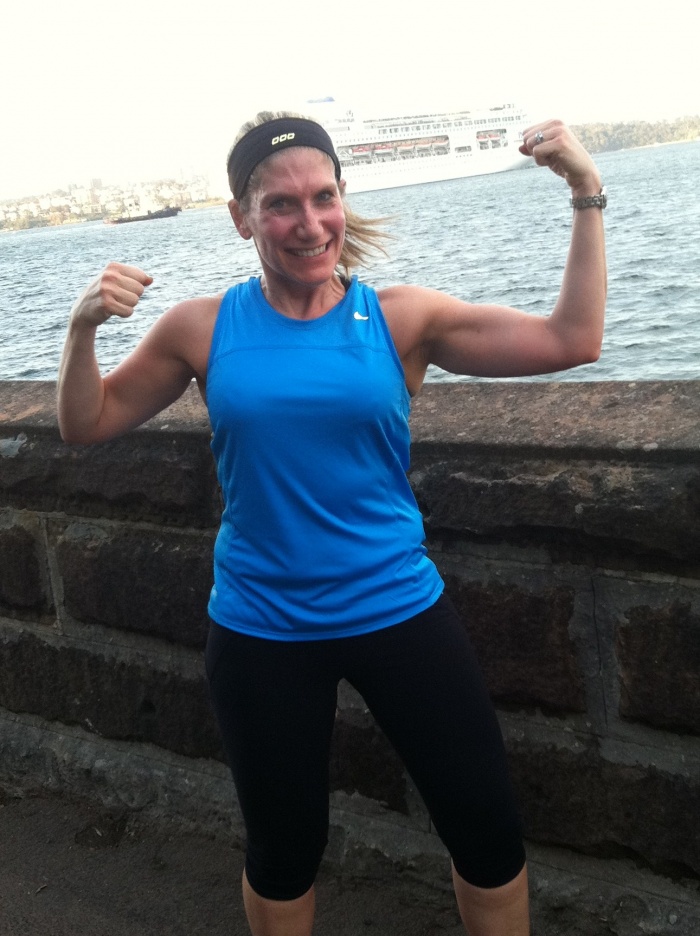 Kitty is like a whippet and runs so fast I can hardly keep up. I guess it's good because I have to work hard to catch her if I can. I can't… but it's fun trying! We clock up a tidy 10 kilometres, and when we do, we take our feet off the gas, and walk back to the office.
There's no rest for the wicked at home either. First off, I throw some old veggies into my beloved thermie and make a new batch of home made vegetable stock – all natural and all good. This latest load looks different from the last, as I used a slightly different veg medley this time, that is, whatever was gathering dust in the bottom drawer of the fridge! While that's on the go, I get busy making the batter for Nigella's Spruced-Up Vanilla Cake which is going to add some power to Monika's Baby Shower on Friday. This time I'm tweaking it, following Sara from Sew Appetising's recipe, to give it a magical marbled effect and I'm calling it Sarella's Magnificent Marbled Vanilla Cake!
Once the cake is in the oven, it's time for Thermie Take 2 because tonight we're enjoying the Olive Tuna Pasta a la Thermie all over again. Hooray for the Thermie! Mucho fast and not much mess!
As if all the kitchen chaos wasn't enough, I still find time to sign up for the aptly named Run4Fun in early November which will be the icing on the cake of my running year!