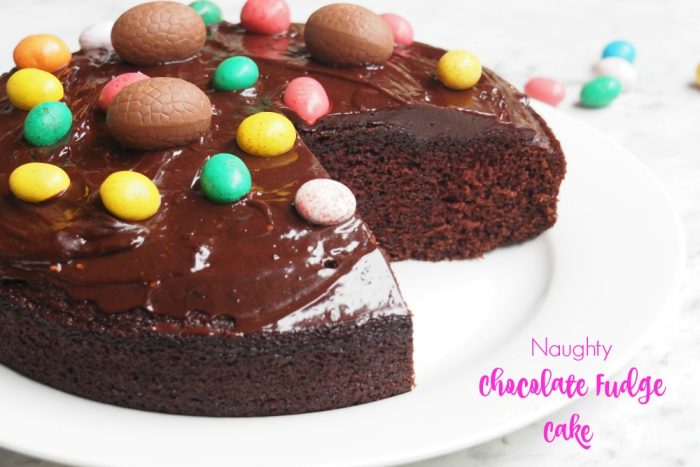 Serves 8
I'm a bit of a chocolate loving paradox because I love eating chocolate but I'm not overly keen on chocolate desserts. I'm not overly keen on chocolate cakes either and I think it's because I find most chocolate desserts and cakes too rich.
That's not the case with this beauty though, it's super easy, super quick and super fluffy and all you need to make it is a bowl and a whisk. Better still, it's made with a handful of pantry ingredients, and the fact that it's made with cocoa and not chocolate, gives it a chocolatey flavour, but not overwhelmingly so.
I like to make one big cake, but you can just as easily make two shallower sponges and sandwich them together with buttercream. Serve this cake with  a sprinkle of icing sugar, slathered in buttercream or my personal favourite, lashings of ganache and your favourite decorations.
The ganache takes the cake to a whole new level and makes the cake a doddle to decorate even if you're a decorating dud like me! This cake lends itself to all kinds of celebrations,  birthdays, Easter or just because. Because let's face it, it's always a good day for cake. For some strange reason, I always seem to make this cake at Easter – guess who didn't give up Easter for lent – it's just perfect covered with mini eggs.
If your preferred cake making equipment is a Thermomix over a whisk and a bowl, here's a Thermomix conversion I prepared earlier.
Now let's talk chocolate. How do you eat yours?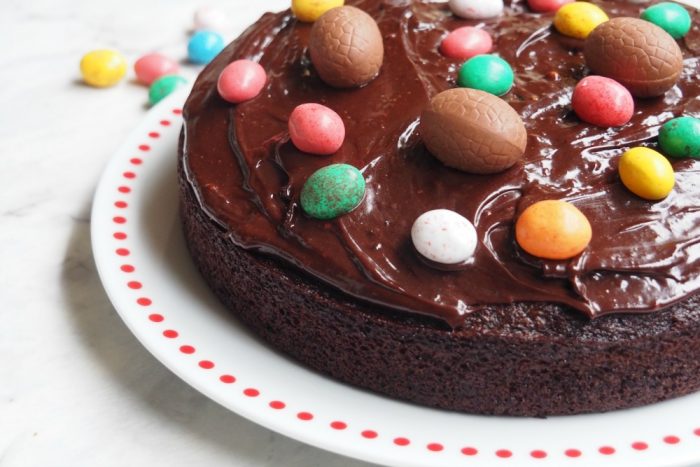 Ingredients
175g self raising flour
2 tablespoons cocoa powder
1 teaspoon bicarbonate soda
150g caster sugar
2 eggs, beaten
150 ml  sunflower oil
150 ml milk
2 tablespoons golden syrup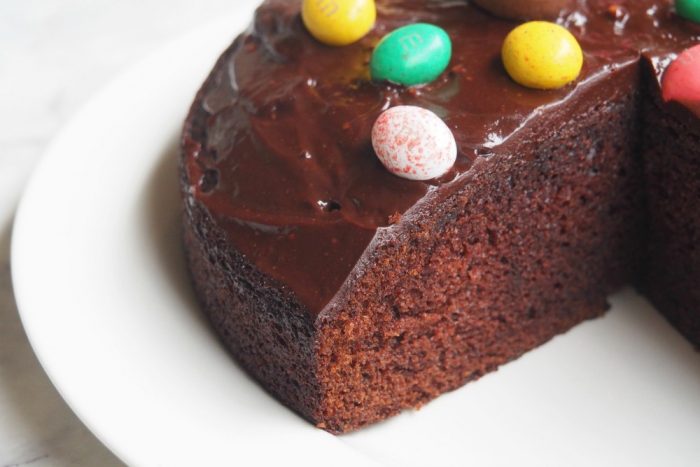 How to
Pre-heat oven to  180C/160C fan-forced. Grease and line the base of a deep 20cm round cake tin.
 Sieve the flour, cocoa and bicarbonate of soda into a bowl. Add the sugar and mix well.
 Make a well in the centre and add the syrup, eggs, oil and milk. Beat well with electric whisk until smooth.
 Spoon the mixture into the prepared tin and bake for about 30-35 minutes until risen and firm to the touch and a cake tester inserted in the centre of the cake comes out clean.
Remove from the  oven, leave to cool before turning out onto a cooling rack.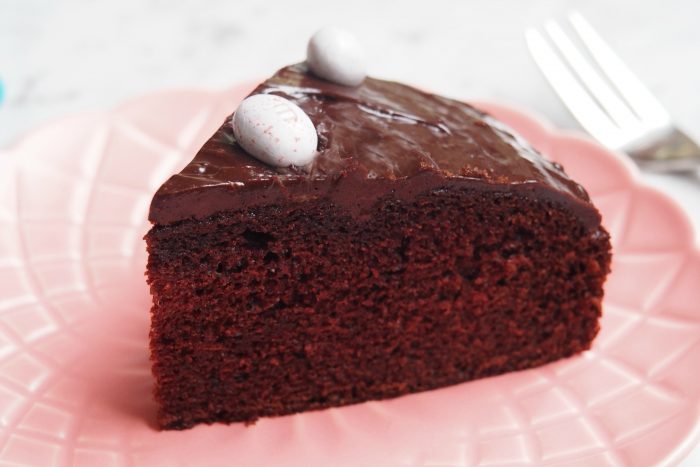 Other info
 Prep and Cooking time: 35-40  minutes
TIP! This recipe will work just as well in 2 x 18cm (7 inch) sandwich tins, if you want two flatter cakes that you can sandwich together.