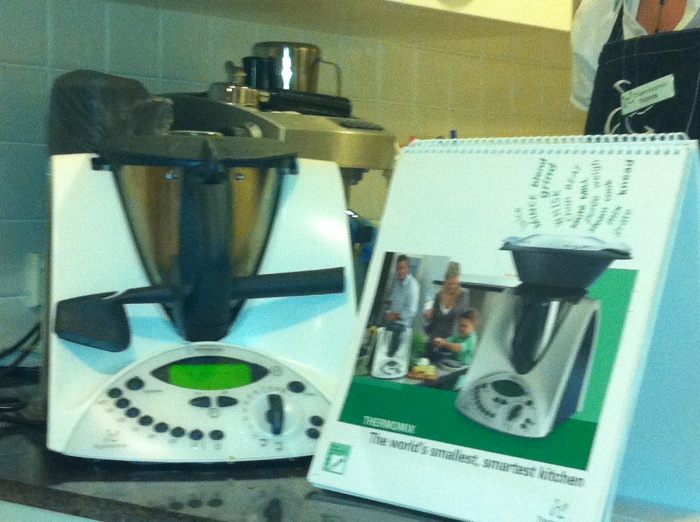 So while I was getting all tec savvy and trying to get to grips with my profile on Google Plus, I stumbled upon a Thermomix Forum! I could not believe my good fortune. A whole forum  all about the thermie!
It has almost 8000 members from all over the world and a mind bogglingly wide selection of recipes. Cooking my way through the collection is going to keep me busy in the kitchen for a while!
Not only are there recipes, but tips and tricks, recipe book reviews, chit chat,  technical help and up to date thermomix news.
So now I can have fun with my thermie, and make new friends, all at the same time! What could be better?
I'm not wasting any time and get started with my first forum recipe; Judy's Moroccan Carrot and Lentil Soup. Life is better when you're thermomixing!