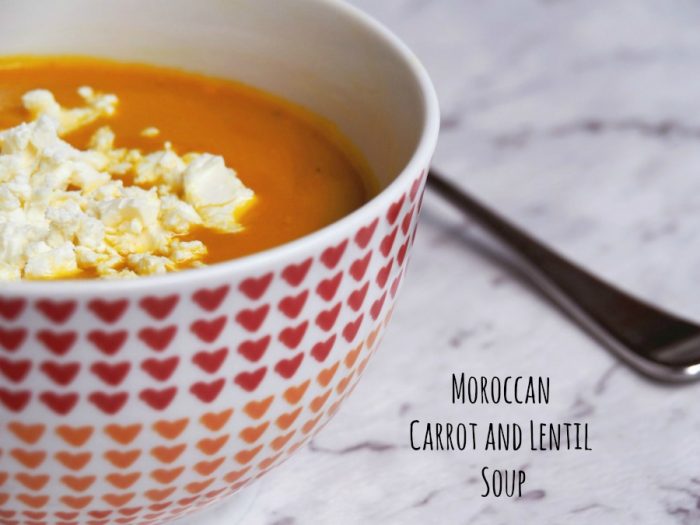 Serves 4
Packed with carrots, lentils and Moroccan spices, this soup is full of yum. It's actually very similar to this Spiced Carrot and Lentil Soup, except it uses less lentils and has a more Moroccan than Indian flavour.
This was one of the first recipes I tried at Forum Thermomix and it was love at first slurp so then naturally, I converted it in to a stove top recipe too because doesn't everyone like a soup that's easy and cheap to make and tasty to eat too.
Carrots are one of those veggies that are affordable and accessible all year round and the other ingredients are always in the fridge or the pantry and close at hand making it convenient and affordable.  That said, if you don't have carrots, you can easily substitute other veggies. I like to use a sweet potato and carrot combo – I just love the colour! Orangey boom! The soup itself is deliciously vegan, but if you eat dairy, a dollop of yoghurt or a crumbling of feta is always worth it!
What's your favourite soup? What are your favourite spices?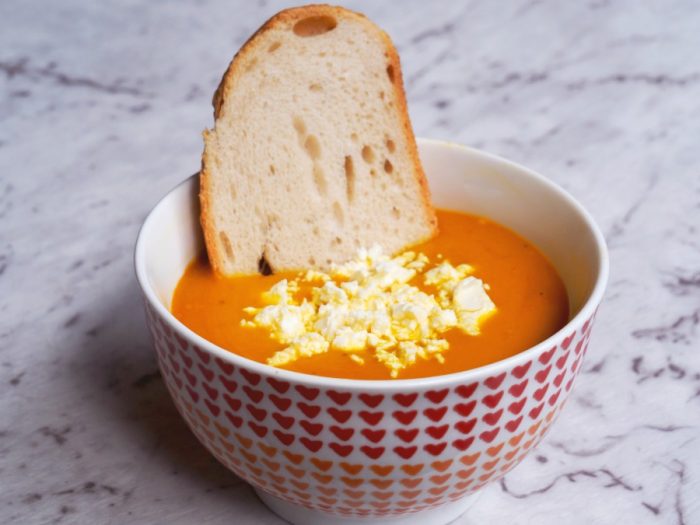 Ingredients
1 tablespoon olive oil
l onion, quartered
l clove garlic
2 generous teaspoons Moroccan seasoning
1/2 cup (90 grams) red lentils
600g carrots, peeled and roughly chopped
l  litre vegetable stock (or 1000g water + 2 tablespoons vegetable stock concentrate)
Feta cheese or natural yoghurt, to serve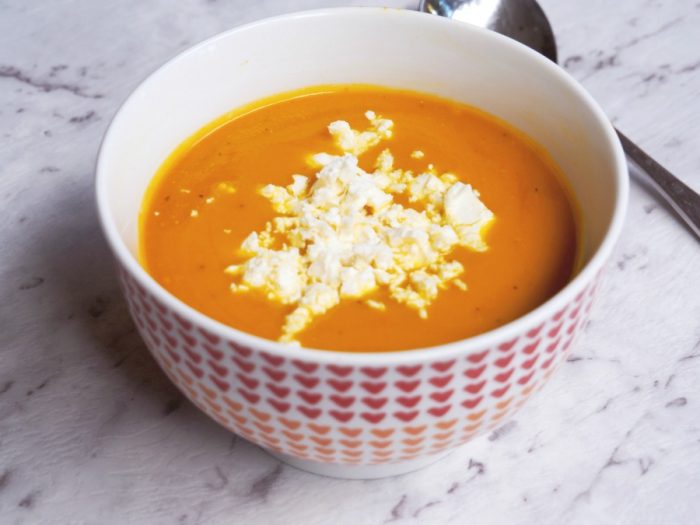 How to – Traditional
Add the oil to the pan and sautee the onion and garlic over a low heat until the onion starts to soften. Add the Moroccan seasonin cook gently for a minute or until the spices are fragrant.
Add the carrot, lentils and stock and bring to the boil.
Simmer for about 15-20 minutes until the lentils have softened.
Whizz the soup in a food processor or with a stick blender.
Serve topped with crumbled feta or a dollop of plain yoghurt if preferred.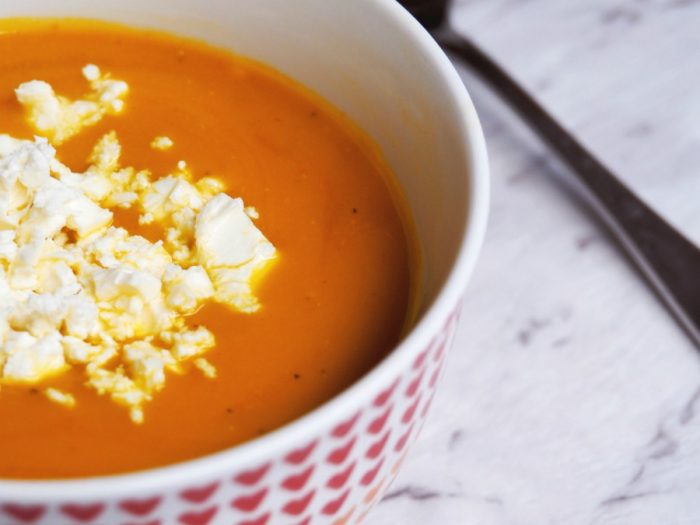 How to – Thermomix
Place the onion and garlic into the TM bowl and chop for 3 seconds on speed 5.
Add the oil and saute for 4 minutes at 100C on speed 1.
Add the Moroccan seasoning and the lentils and cook for 1 minute at 100C on speed 1.
Add the carrots and chop for 3 seconds on speed 6.
Add the water and the TM stock concentrate and cook at 100C on speed 1 for 30 minutes.
When cooked, hold the MC in place,  and slowly work up to speed 9 and blend for 15 seconds.
Serve topped with crumbled feta or a dollop of plain yoghurt if preferred.
Other info
Prep time: 1  minute   Cooking time: 35 minutes