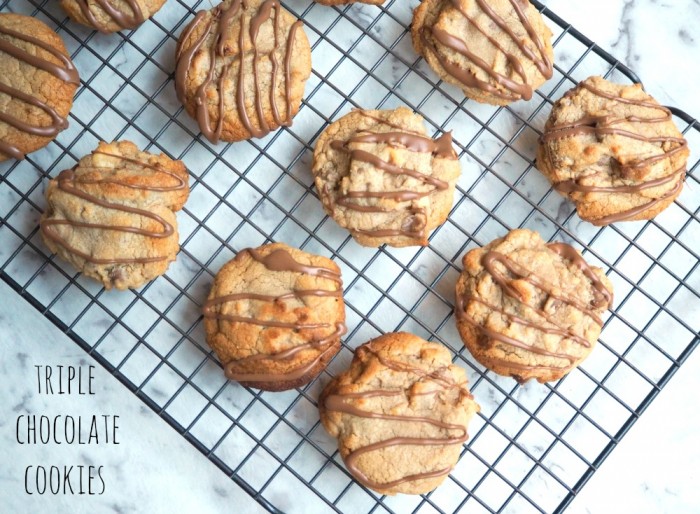 Makes 24
I don't think I ever met a chocolate I didn't like. So of course, I'm loving  these cookies with a chocolate trifecta – dark, milk and white! Three lots of chocolate, that's thrice as nice, right?!
These cookies are super sweet, super chewy and super yum! If you don't believe me, bake a batch and try for yourself!
Of course, if you fancy whizzing these little babies up in your Thermomix, the conversion is right here.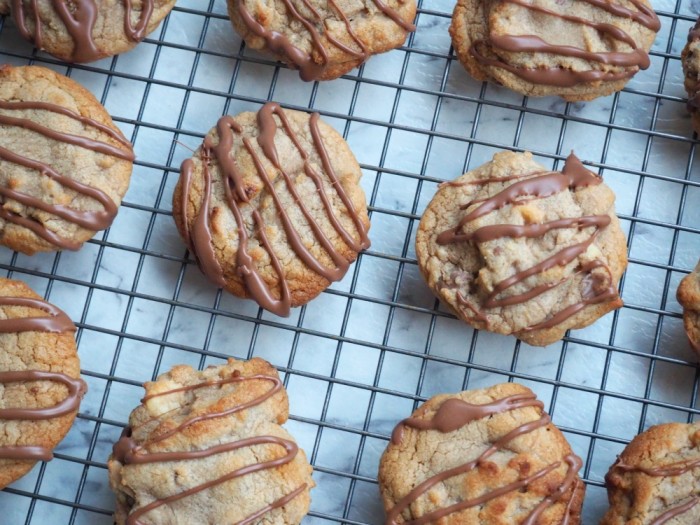 Ingredients
100g soft brown sugar
100g raw caster sugar
100g butter, softened
1 egg
1 teaspoon vanilla extract
225g  plain flour
140g milk chocolate
85g white chocolate chips
85g  plain chocolate chips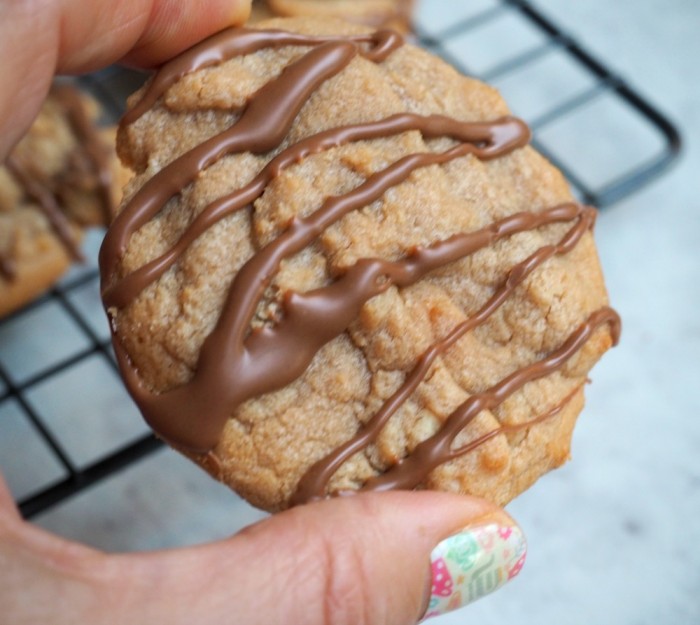 How to
Heat oven to 200C/180C fan-forced. Line 2 baking sheets with baking paper.
Melt half the milk chocolate.
Mix the sugars and butter together with a wooden spoon, then add the egg, vanilla, flour and the melted milk chocolate. Mix together.
Stir in the white and plain chocolate chips, then drop tablespoon fulls of cookie dough straight onto the trays.
Bake in batches for 8-9 minutes until pale golden and still soft to touch – they will firm up as they cool.
Carefully transfer the cookies to a wire rack as soon as they can be lifted up. Melt the rest of the chocolate and then drizzle it over the cookies.
Other info
Prep time: 15 minutes     Cooking time: 10 minutes
TIP! Both the dough and baked cookies can be frozen.