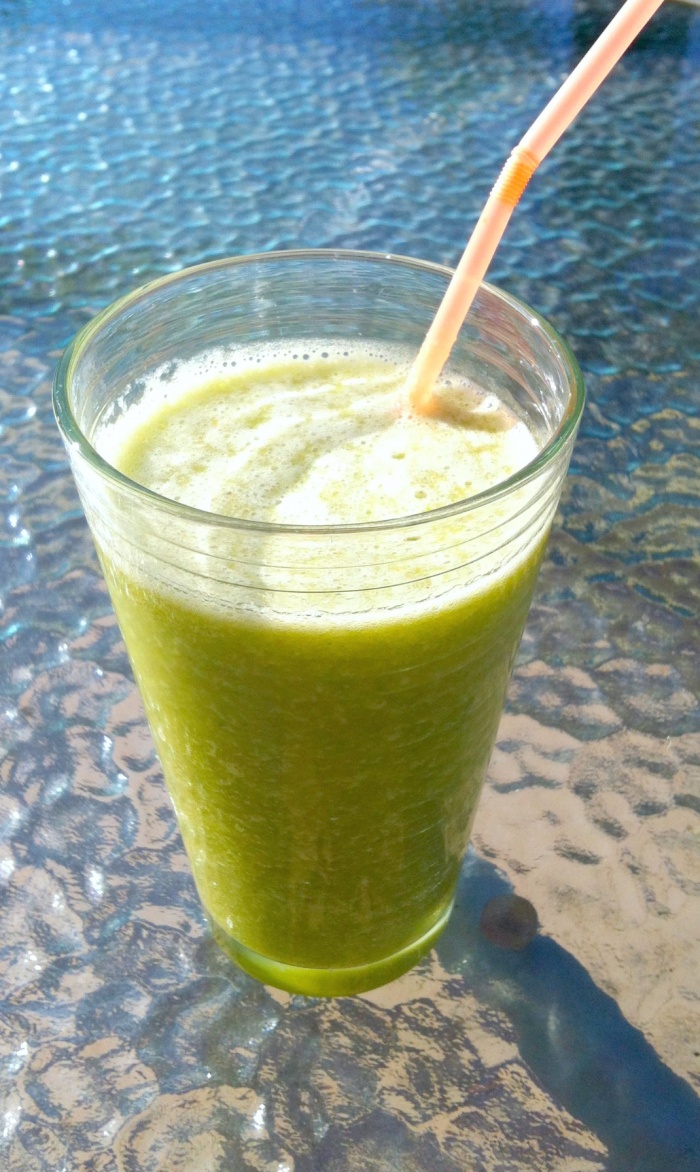 Serves 4
Sara shared this recipe with me on Instagram after seeing some of my snaps of green juices. This is seriously similar to the Fruity Green Juice but is even better.  This juice is my all time favourite! The secret strawberries and the creaminess of the banana are a winning combination. Forget 5-a-day, this little baby will give you six serves of fresh fruit and veggies!
Ingredients
1 banana, roughly chopped
1 navel orange, peeled and quartered
1 apple, cored and quartered
1/4 cucumber, roughly chopped
A handful of baby spinach leaves
A handful of strawberries, hulled
1 tray ice cubes (10-12)
200g – 500g cold water
How to
Place everything except the water into TM bowl and chop for 30 seconds on speed 8 .
Add water and mix for 2 minutes on speed 8.
Other info
Prep time: 2  minutes   Cooking time: 3 minutes
TIP! The amount of ice and water you use depends on your taste. Remember less water, thicker consistency, more water, thinner consistency.