Do you remember how we put the fun in fundraising at Alio restaurant a while back? If  like me, your memory fails you, you can read all about it here.
We're big fans of Alio, we've eaten a la carte, enjoyed one of their cooking classes (David was Chef Ashley's special helper), and wined and dined to help find a cure for cancer. Tonight, we're in for a treat, and a new culinary experience, because we're trying out Alio's new Italian Feast Degustation.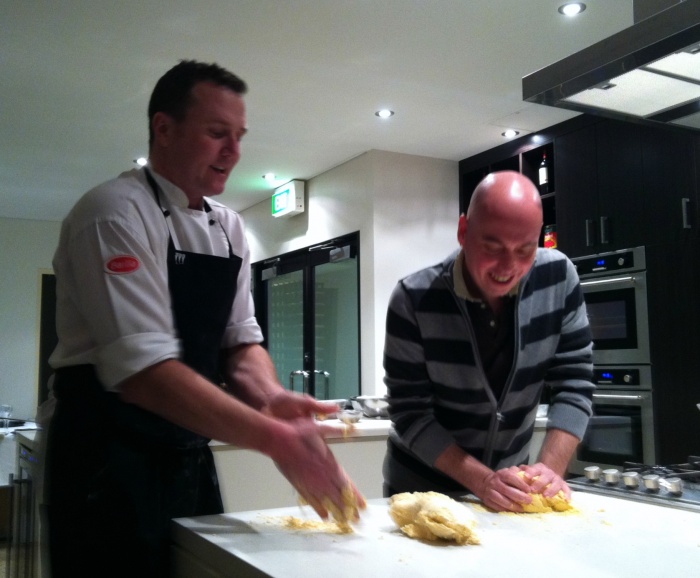 We try to eat as little as possible today to leave as much stomach space as we can for the 11 dish extravaganza tonight.
We don't waste any time in getting started with the Pumpkin and Ginger soup which looks cute as a button, served in a tiny teacup. It may be small in stature, but it's big in flavour and it's deliciously sweet and slightly spiced. How I would love to try this out in my Thermomix at home. Do you think Ashley would give me the recipe?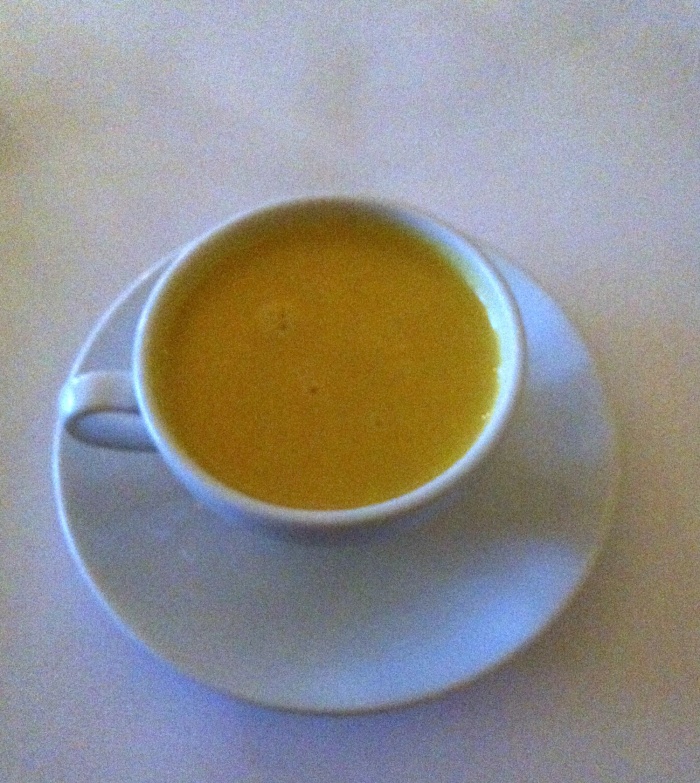 Next up is a wooden plank crammed full of antipasti; proscuitto, bresola, coppa Nduja salami, olives, pickled onions, parmesan, home made grissini, white anchovy, buffalo mozarella, marinated mushrooms, truffled dwarf peaches and bruscetta. It is all thoroughly delicious. David loves the salami that has a bit of a bite and this is the one time I am happy to have a husband who doesn't like mushrooms because that means there's more for me! The marinade is so tangy and flavoursome that even David dives in.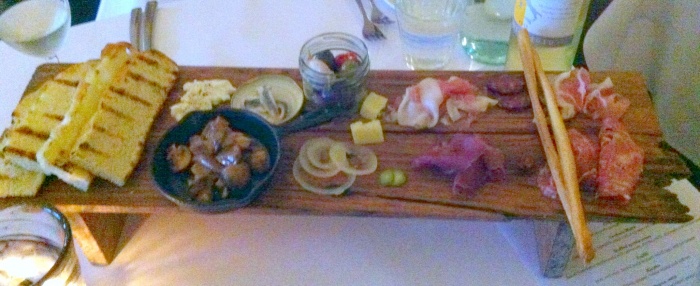 After the antipasti, we tuck into the smoked mozarella crumbed croquettes, served up with some spiced avocado on the side. The croquettes are fat and juicy and the mozarella is mouth wateringly oozy and melts in the mouth. The avocado is super smooth and cuts through the richness of the cheese.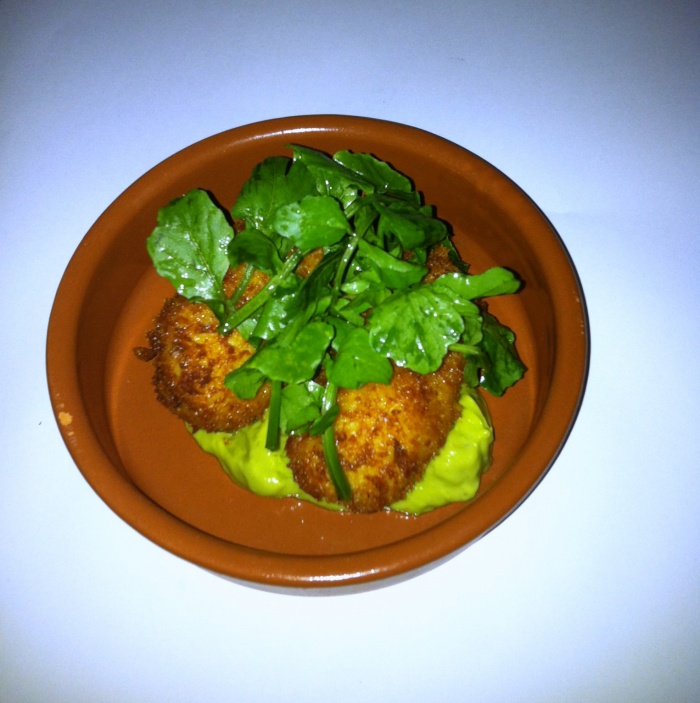 The Verdura Mista is a spring vegetable salad; super fresh and crunchy and the 25 year old balsamic vinegar is delightfully sharp.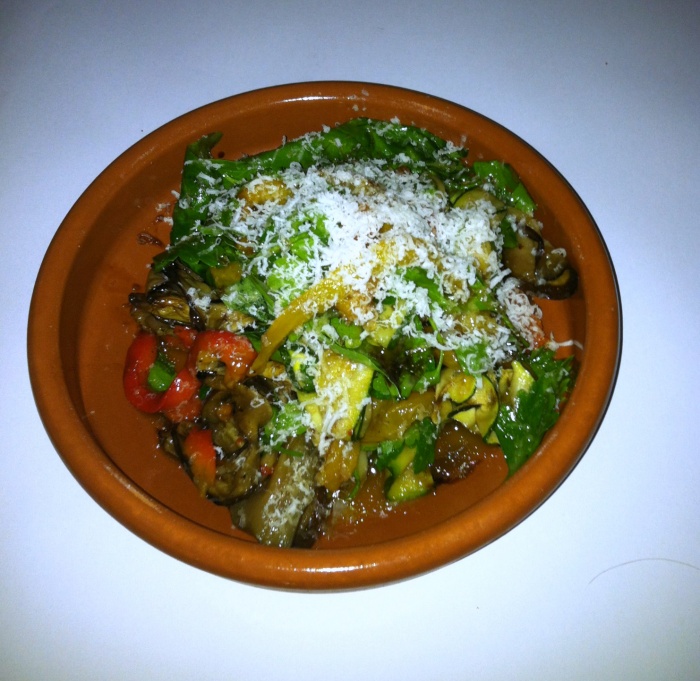 Probably our favourite degustation dish is Cotecino; the twice cooked sticky Italian pork sausage with lentils and horseradish cream. The sausages are plump and juicy and packed full of flavour. The lentils and the horseradish cream provide a real contrast in texture and flavours.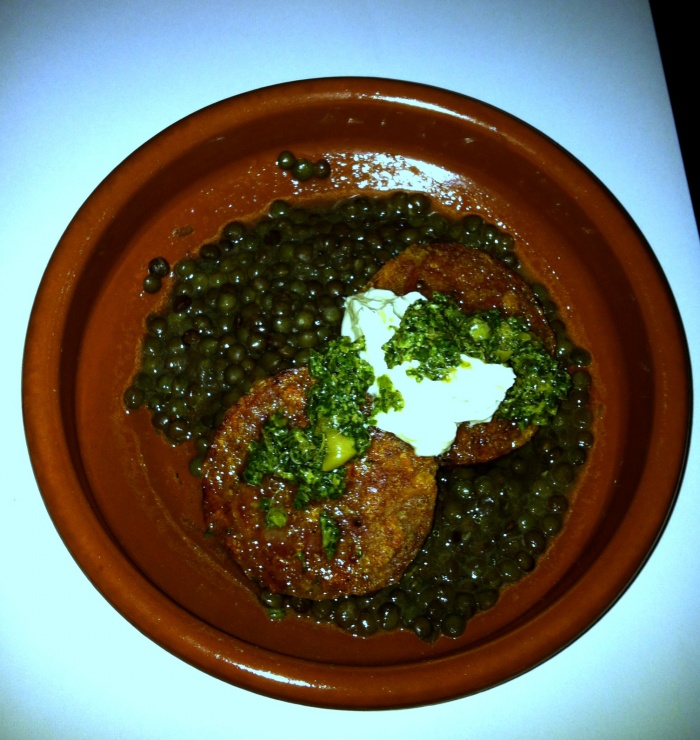 Mushrooms are growing on David (not literally,) as he tucks into the Stuffed Mushrooms. The baked Portobello mushrooms, taste almost meaty and are full of flavour, and the stuffing of parmesan, ricotta, chilli, almonds and lemon zest is perfect.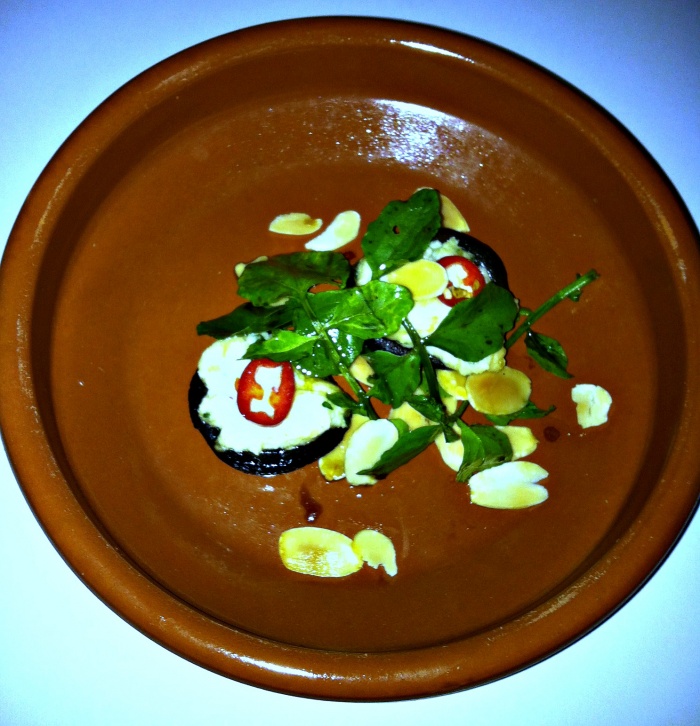 And that's just the "starters!" I always think of Fusilli  as the main ingredient in my everyday pasta dishes. It goes up in the world in the Italian feast; served  in a sauce of red wine, fennel seeds, braised oxtail ragu and parmesan. The oxtail is really rich and full in flavour, I can only describe it as very beefy, but it's perfectly balanced with the sauce.
The risotto has some of my favourite ingredients, prawns, mussels, salami and saffron. I always love the combination of seafood and some spicy sausage, and this dish is no exception. The saffron gives the risotto a beautiful golden colour. It looks almost too pretty to eat!
Miraculously, we still find room for dessert which is a whole  plate full of tantalising treats. I'm not a big fan of Panna Cotta  per se, but this vanilla bean version is soft and smooth and the marinated pineapple is super sweet. I love the tartness of the fruit with the creaminess of the dessert. Down the hatch!
Next, we tuck into the Cassata Semi Freddo  which is the coolest of cool desserts. I love all the fruit and the nuts which give the dessert such a chewy and/or nutty  texture. Every mouthful is a sensory surprise.
The star of the show though is the Chocolate Brownie which is dark, dangerous and utterly delectable. It's super chocolately and we love the fudgy inside.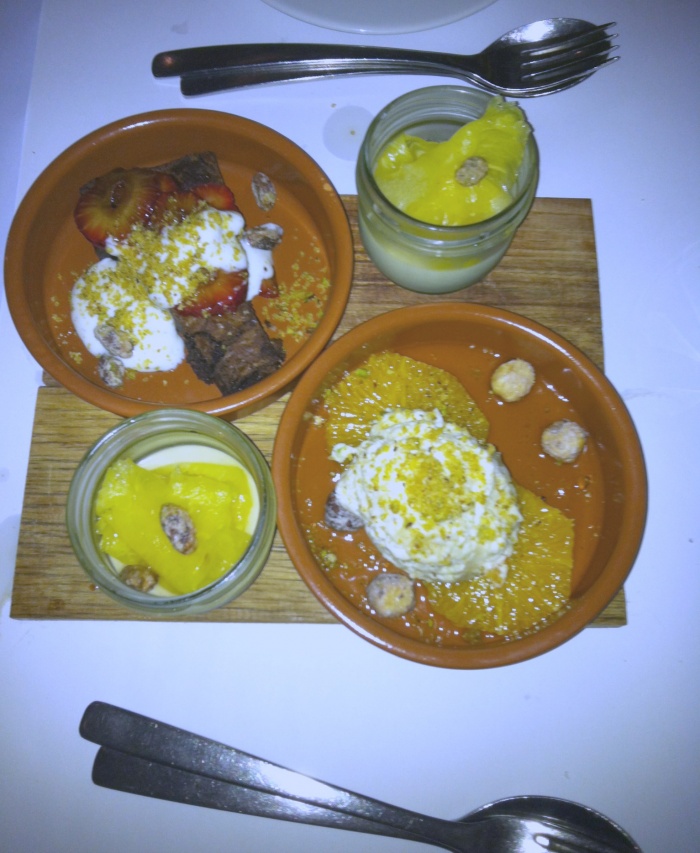 At the end of our fantastic feast, I'm a little sad it's over (why is it all good things have to come to an end?) but very relieved too, when it comes to food in my belly, there is definitely no room in this inn! There's no doubt about it, this feast is a beast, but man, it's such a beauty!