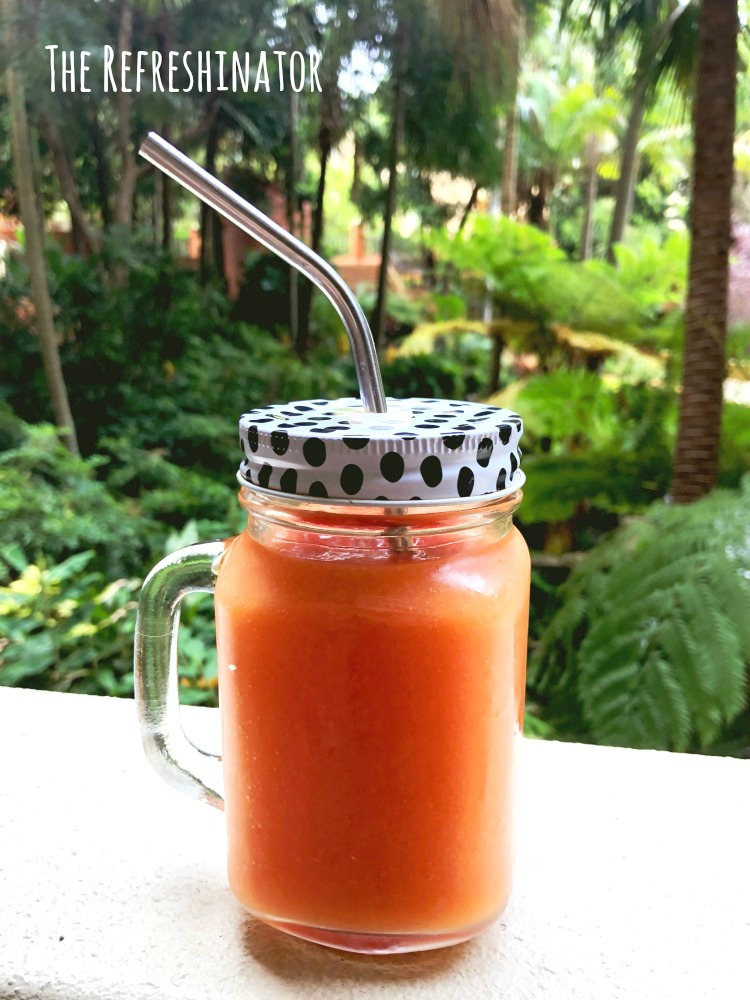 Serves 4
Juices don't come get more refreshing than this mango and watermelon combo – that's why I call it "The Refreshinator."
When my dear friend Belinda was in hospital, I delivered a  juice a day since to her bedside. We spent many a time discussing fabulous  flavours, clever concoctions and the joys of juicing in general. Belinda's bestest drink from her local juice bar contains three magic ingredients; mango, watermelon and mint. And this is my spin on it, in the Thermie, of course! It's now not just my friend's favourite, it's mine too!
What's your favourite juice combo?
Ingredients
Flesh of 2 mangoes
200-300g watermelon
1 – 2 tablespoon fresh mint leaves (or to taste)
1 tray ice cubes (10-12)
200g – 500g cold water
How to
Place everything except the water into TM bowl and chop for 30 seconds on speed 8 .
Add water and mix for 2 minutes on speed 8.
Other info
Prep time: 2  minutes   Cooking time: 3 minutes
TIP! The amount of ice and water you use depends on your taste. Remember less water, thicker consistency, more water, thinner consistency.