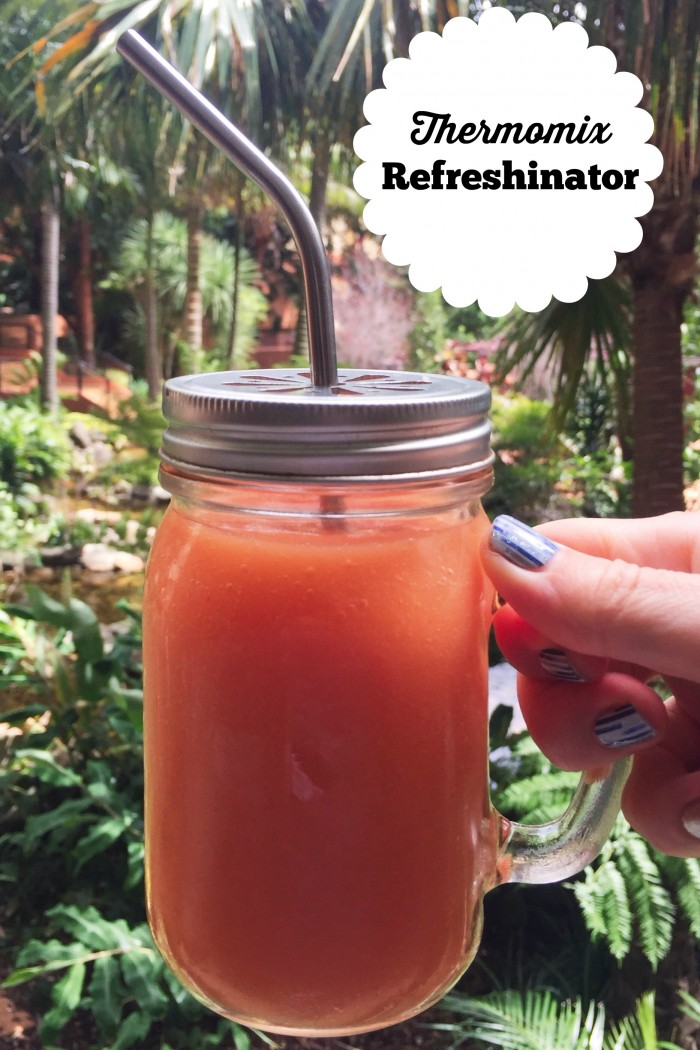 Serves 4
I've delivered Belinda a juice a day since she's been tucked up neatly in her hospital bed. We've spent many a time discussing fabulous  flavours, clever concoctions and the joys of juicing in general. Belinda's bestest drink from her local juice bar contains three magic ingredients; mango, watermelon and mint. And this is my spin on it, a la Thermie, of course! It's now not just my friend's favourite, it's mine too!
Ingredients
Flesh of 2 mangoes
200-300g watermelon
1 – 2 tablespoon fresh mint leaves (or to taste)
1 tray ice cubes (10-12)
200g – 500g cold water
How to
Place everything except the water into TM bowl and chop for 30 seconds on speed 8 .
Add water and mix for 2 minutes on speed 8.
Other info
Prep time: 2  minutes   Cooking time: 3 minutes
TIP! The amount of ice and water you use depends on your taste. Remember less water, thicker consistency, more water, thinner consistency.