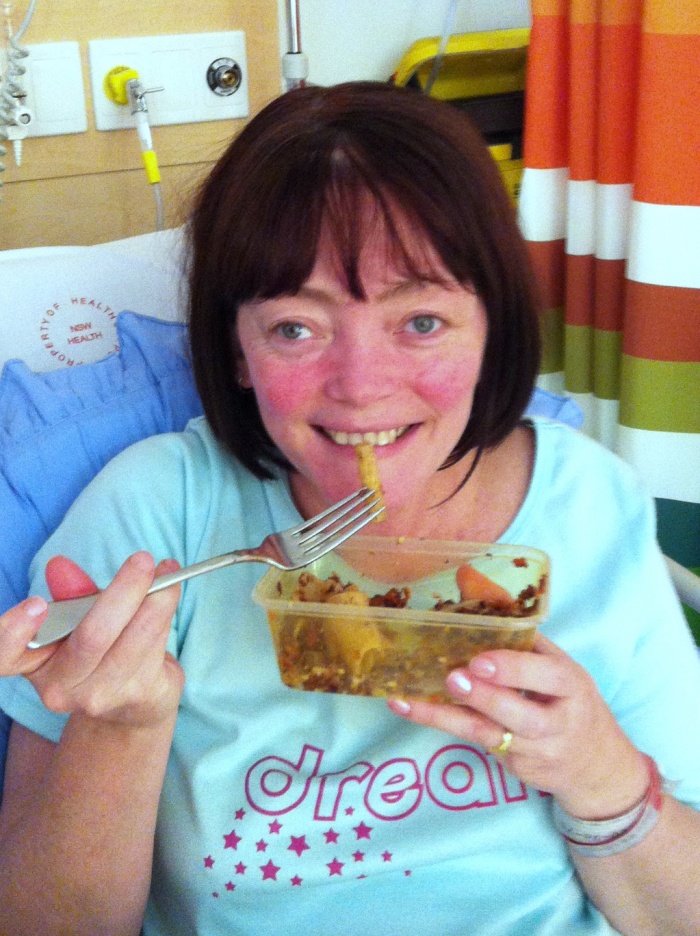 Belinda is still hanging out in hospital, the poor love.  The downside is that she's far, far away from her friends and family and beautiful baby Ruby, but on the upside I get to see a whole lot more of her, and more importantly, she's getting better, slowly but surely… yay!
With the extended visiting opportunities, there's never been a better excuse to get busy baking and think outside of the box. Bedside chats are getting to be a bit passe, so we've worked with what we've got and had quite an activity program. There's been coffees in the cafe, mini manicures and dinner delivery.
I'm deciding that take in is the new take out. It's cheaper, healthier, and if I say so myself, more delicious! Tonight we feast on treats from Tenina's kitchen and try the Tuscan Almond Pesto. It is thoroughly delicious stirred through pasta and it gets double thumbs up from the patient! Our humble tupperware is the envy of the ward!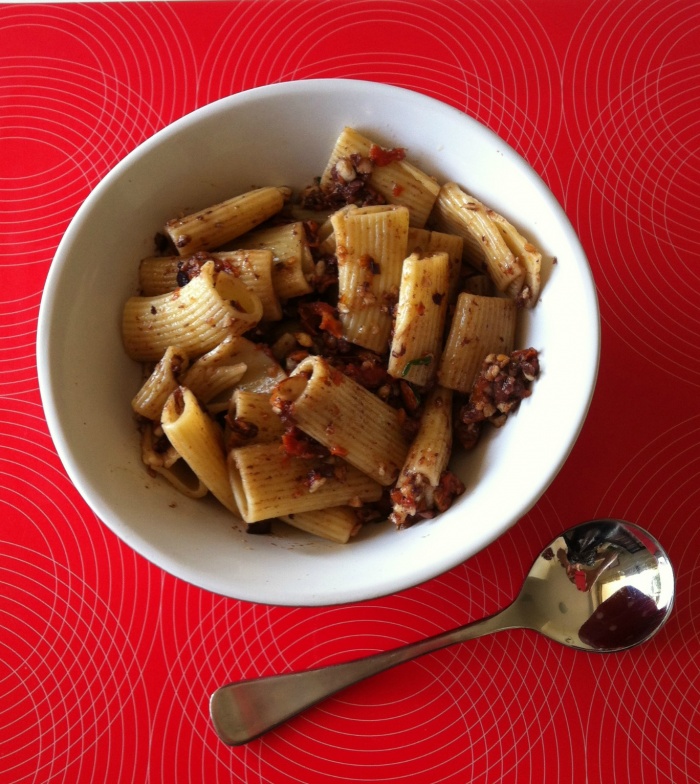 I've been juicing like it's going out of fashion, now that I have someone to juice for. It's been experiments-are-go this week and some juices have been more successful than others! We've decided we are well and truly off pears, that cucumber and apple tastes like chlorophyll in a cup and that the Refreshinator  is still our all time favourite juice!
Of course, there's been a lot of baking too and my trusty Thermomix  has been in overdrive. There have been cookies, cakes and a whole lot more! I've loved sharing all the tasty treats with Belinda, and I can't wait to share all the recipes with you! Watch this space!