I checked in last week with my progress on January's Body Springclean, so it seems only fair to keep you posted on what's clicking with  Fat Mum Slim's Photo a Day. I'm keeping up to date with both challenges, which I think, shows great tenacity, although others might argue that this is a strong indicator of my obsessive personality! Whichever way you look at it, here's my week in pictures…
Day 7 was Street. This is a straight shot of George Street, the main drag of town that runs from one end of the city centre to the other. I work one block back from here, so I like the photo's familiarity. It was hot in the city that night. In fact, the city streets were hot every night last week. It was a serious sizzler!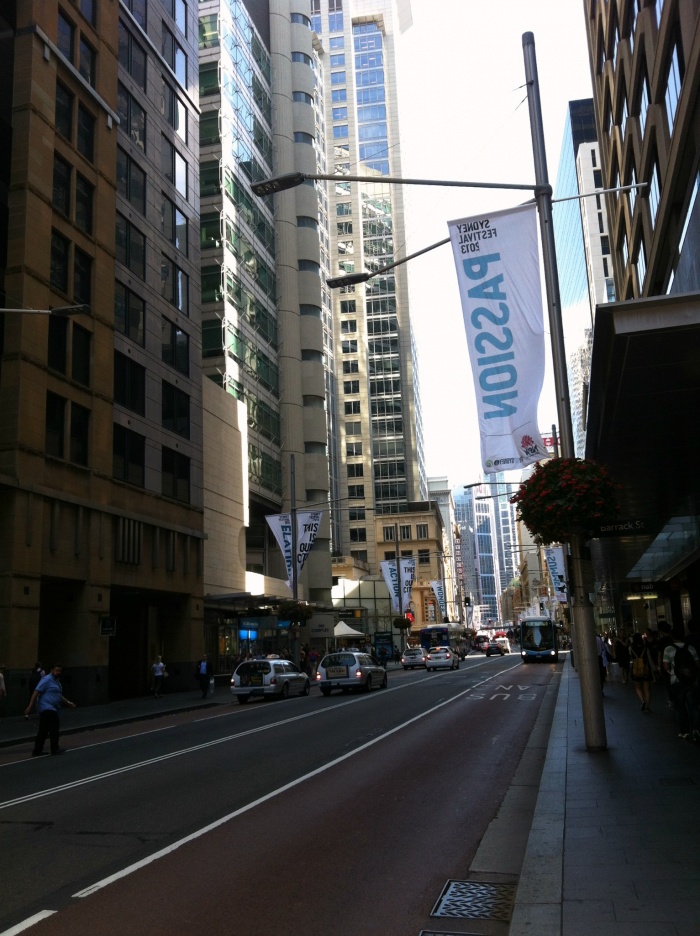 Day 8 was Something beginning with T. I had a whole heap of ideas for this one, but in the end I went into the archives and aced it with a classic  Thyroidectomy shot. This photo was taken right after my surgery, and I'm looking ridiculously happy, and rightly so. The reason for this is twofold;  one, I"m more than a little relieved to see the back of my cancer riddled thyroid, and two, I'm wearing my new Minnie Mouse pyjamas. Let's be frank, this Something beginning with T probably saved my life. Looking back on that photo, certainly got me thinking about my thryoidectomy, I wonder where I'd be without it, or for that matter, if I'd be here at all! It also seems quite fitting as January  is Thyroid Awareness month in the US, so it seemed like a good opportunity to highlight the cause and, to remind everyone to check their neck!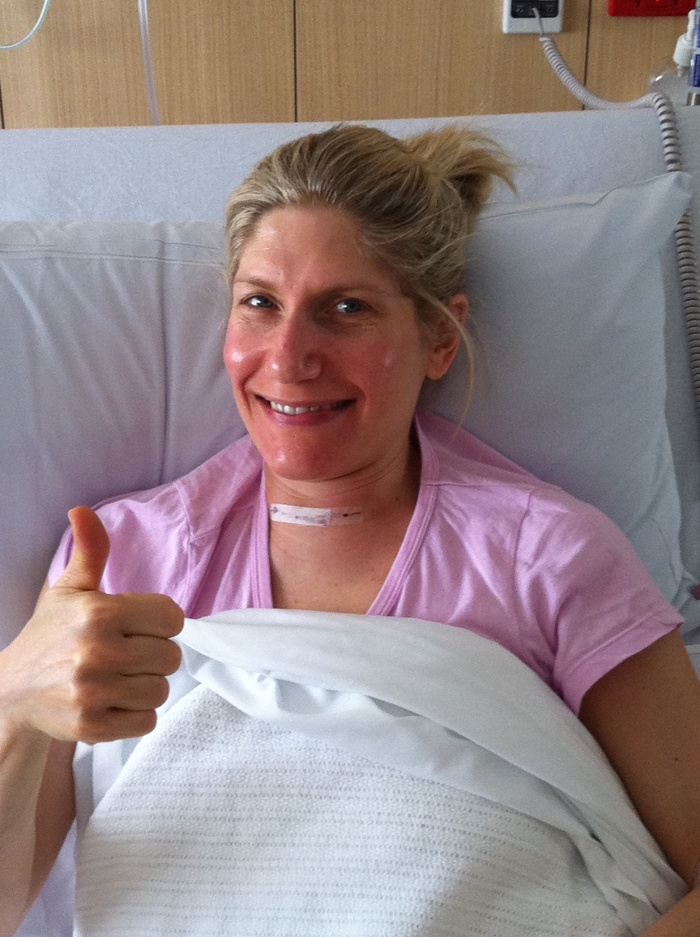 Day 9 was Paper which was the perfect opportunity to show off my growing collection of sticky notes. Obsessive compulsive, me? Never!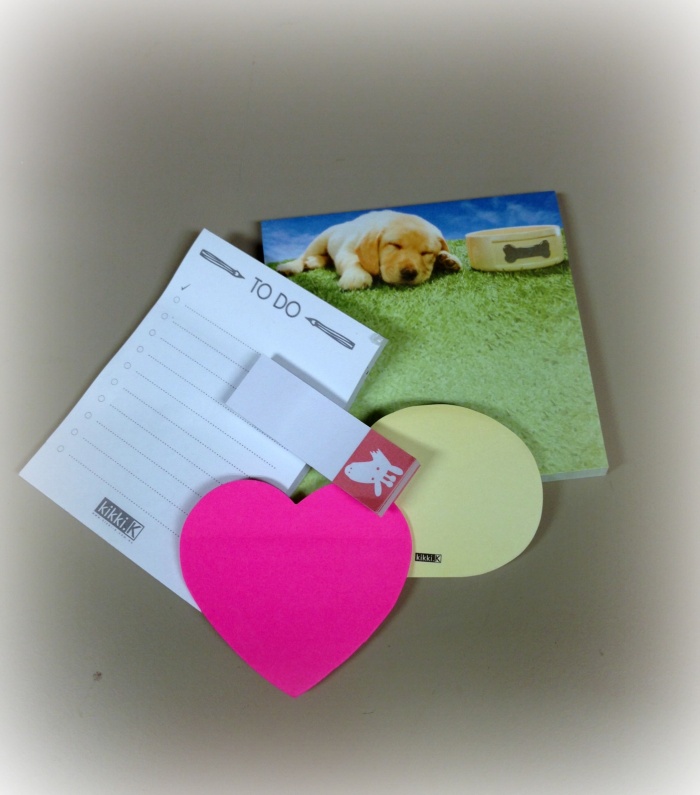 Day 10 was One o'clock  when I was teaching "English with the Simpsons." These are my favourite lessons of all and I have become something of a Simpsons nerd. It's a sorry state of affairs when you can recite a whole episode verbatim! Anyways, we were watching one of my favourite episodes "Dog of Death," and if you haven't seen it you should. It's an oldie but a goodie, and a massive incentive to take out insurance for your pet should you have one!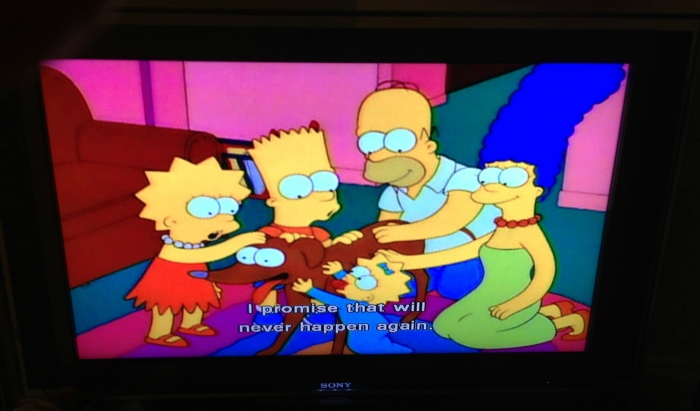 Day 11 was Water and I chose this picture that I took on our harbour walk last week. I love all the ripples and the clearness. I always get a warm and fuzzy feeling around water, maybe it's because I'm a Cancerian, but just looking at this picture makes me feel calm. Calm, clear water, calm, clear water… that's my new relaxation mantra!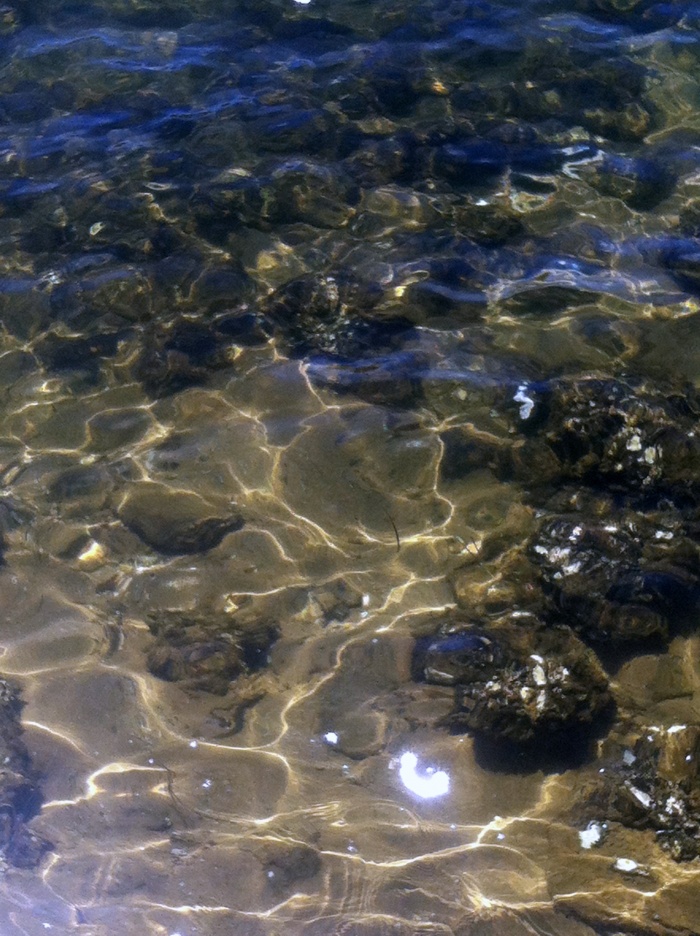 Day 12 was Surprise. On Friday I had to say goodbye to an ex student who was leaving school. I thought he'd come for the usual  teacher/student farewell photo, which he had, and then he surprised me with this beautiful book. In it, he'd collected notes from all the students who had studied with him and, with me, for two terrific months last year, himself included. There were also some fab photos from graduations, seeing the Sydney Swans and our International Food Fest. To say I was surprised is an understatement. I needed a box of tissues by the time I got to the first page – what a tear jerker. I will treasure that book forever – it's probably the most thoughtful present I have ever received. Sometimes, the best things in life really are free. Steve – he is da bomb!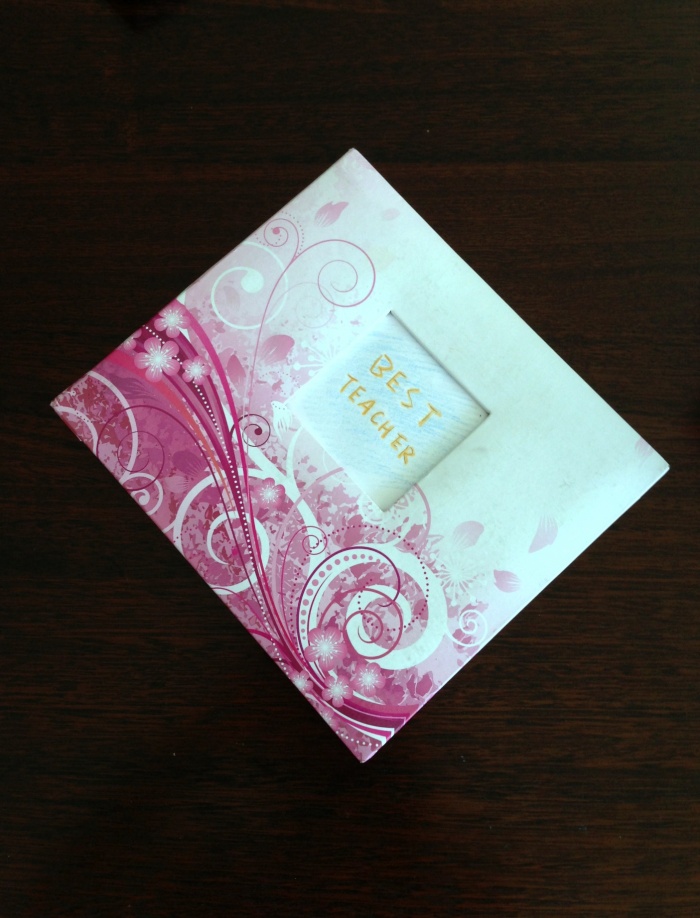 Day 13  was Circle. This is my favourite shot of the week. I love those pictures that those light planes make in the sky. I am always mesmerised by their movements and David and I always try to guess first what the picture or message is going to turn out to be. This actually turned out to be an advertisement for a rug shop which isn't overly exciting I admit!  However,  this circle in the sky made me smile. I hope it makes you smile too! I certainly smiled and I danced a very happy dance when I saw that Fat Mum Slim had picked my  photo, this  photo, as one of the day's fab four! Check out the other trio of top shots here . It's time to get busy on the possible, people!