I was busy last week every day with photo a day. Day 21 was What you do. I was thoroughly spoilt for choice – sometimes you can have too much  of a good thing! What to choose? Running, blogging, baking, teaching, smiling… the mind boggles! Finally I settled on my latest favourite thing;  collecting cookery books. As you can see when it comes to my cookery bookshelves, there's nearly no room at the inn! I think my favourite book is my latest, Nigellisima. What's your favourite cookery book? Pray, do tell.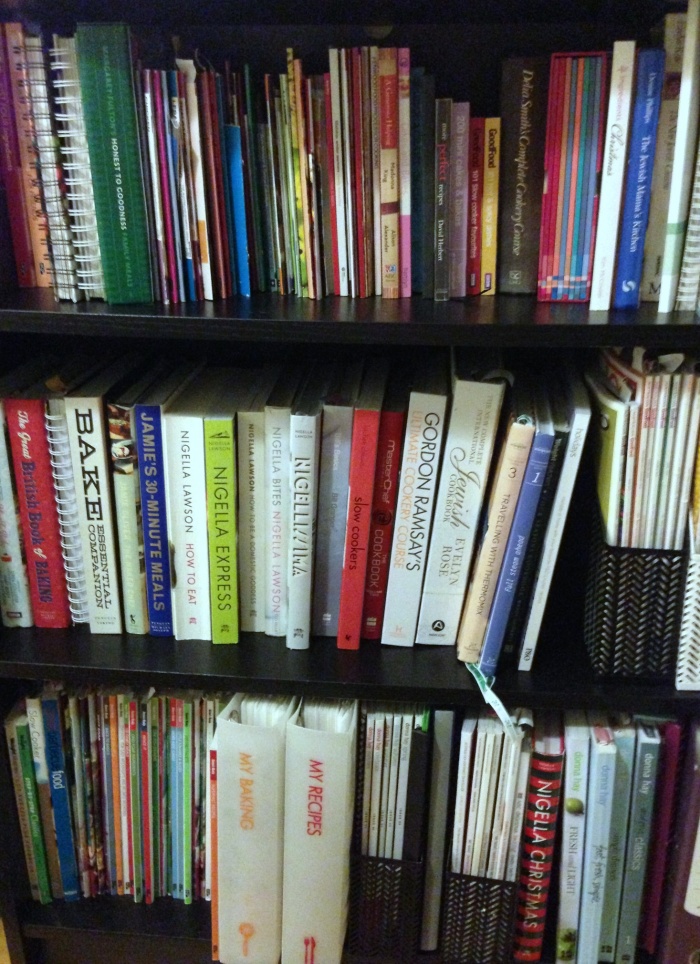 Day 22 was Corner. David and I took an after work detour to the Big Rubber Duck  which was sitting all big, yellow and pretty in the corner of Darling Harbour. As you may or may not know, I have a love of Australian Big Things and was thrilled to get a chance to see the Big Rubber Duck all up close and personal. The visit and photo were very well times as the big duck swam out of town the following day!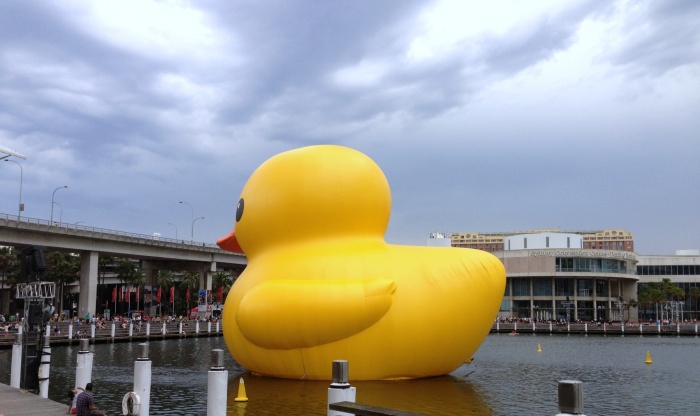 Day 23 was Electric  and a totally last minute photo. I decided to take a late night shot of my Parlux hairdryer. It's one of the most useful things I own and it  can dry my hair from start to finish in 7 minutes. It's the daddy of all hairdryers! Forget photo a day, without my beloved Parlux every day would be a bad hair day! Do you have an appliance that you just can't live without?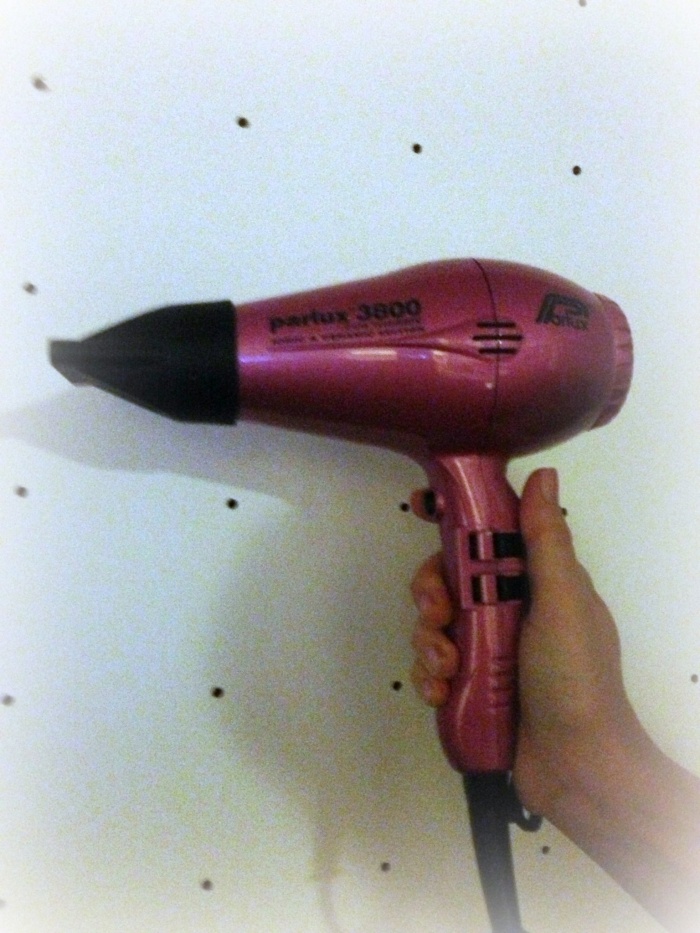 Day 24 was Stripes. Smart, safe and simple, the zebra crossing.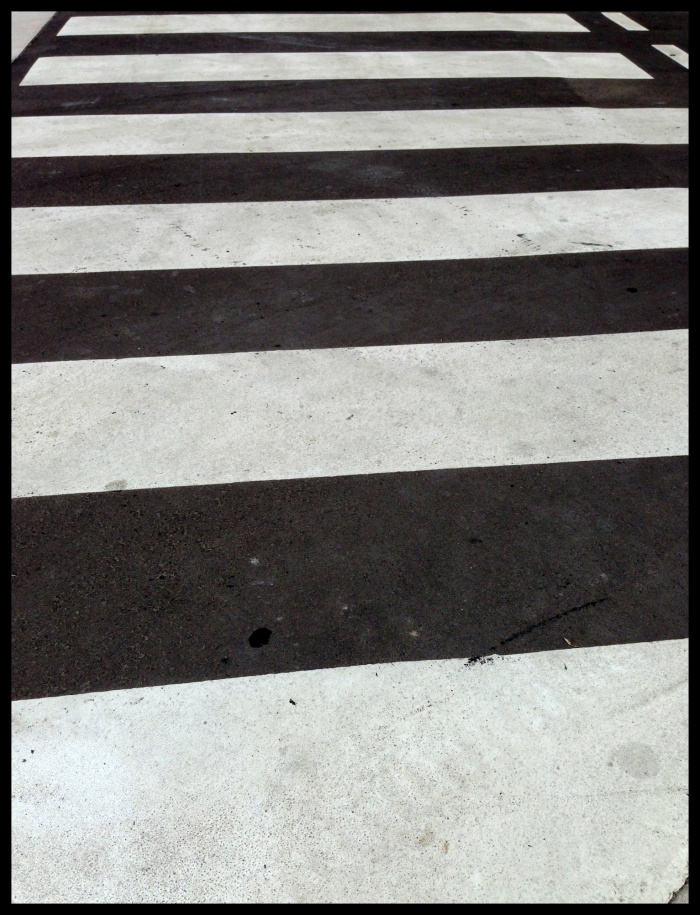 Day 25 was Landscape  and I love this! Sydney's was looking hot that night,  in every sense of the word!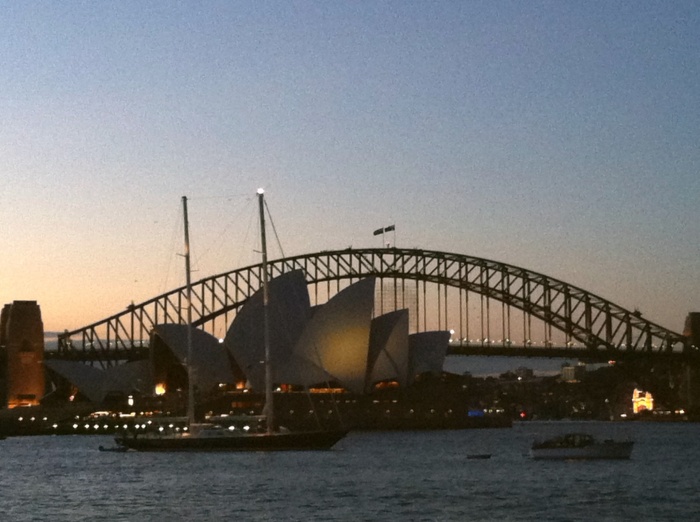 Day 26 was Together. I spent Australia Day with thousands of others taking part in the MS Colour Run. I snapped this at the start line. I think this sums up the essence of  people power – isn't it awesome what we can achieve when we work, and run, together!?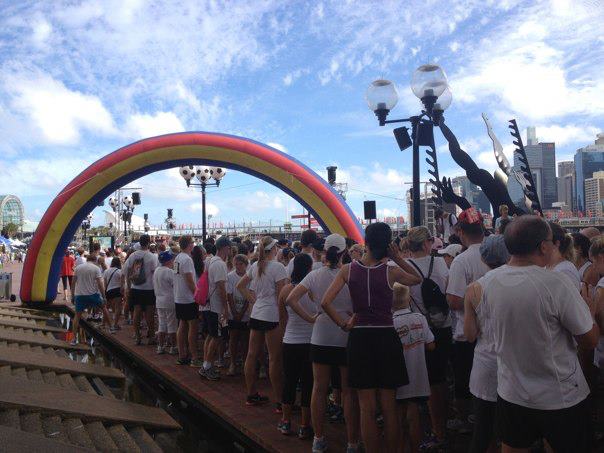 Day 27 was Sun and quite simply, there wasn't any! To prove a point, check out this picture of Palm Beach which is eerily empty! The East Coast of Australia has experienced horribly wet and wild weather this week, so wherever you are, I hope you've stayed safe and dry.