Guess what! Something  uber exciting is happening on May 4th! The Nike She Run is back! I am so excited I that I could jive with a jelly baby. I loved taking part in  She Runs the Night last year, and I can't wait to do it all over again. Wild horses wouldn't stop me from signing up.
Just for the record, this is not a sponsored post for Nike. I'm just sharing my love of running for the love of running!
On Saturday May 4, I'll be joined by 5,999 other gals to run unleashed around Centennial Park, Sydney. Same place, different distance. I think that the slightly shorter distance of 10km makes the race more accessible and more appealing to runners of all levels and abilities, but that's just my opinion!
She Runs the Night was such a raging success last year, Nike have wisely chosen  to stick with the system. If it works, why fix it?! It's the same deal, there are 2 price packages to enter, race entry plus singlet, or race entry plus singlet and shoes. I'm such a creature of habit, I opted for the singlet and shoes. I've done a lot of runs and had a lot of fun in last year's Lunarglides!
The Nike Running Den opened on Friday and of course, not being one to sit around on my laurels, I was one of the first in, to collect my kit! It was raining kangaroos and koalas that day and I was dressed for Winter. I was savvy enough to pop some running socks into my bag, but not smart enough to remember some running kit. So now, I know from experience, running in a dress is not easy, and it's not a good look!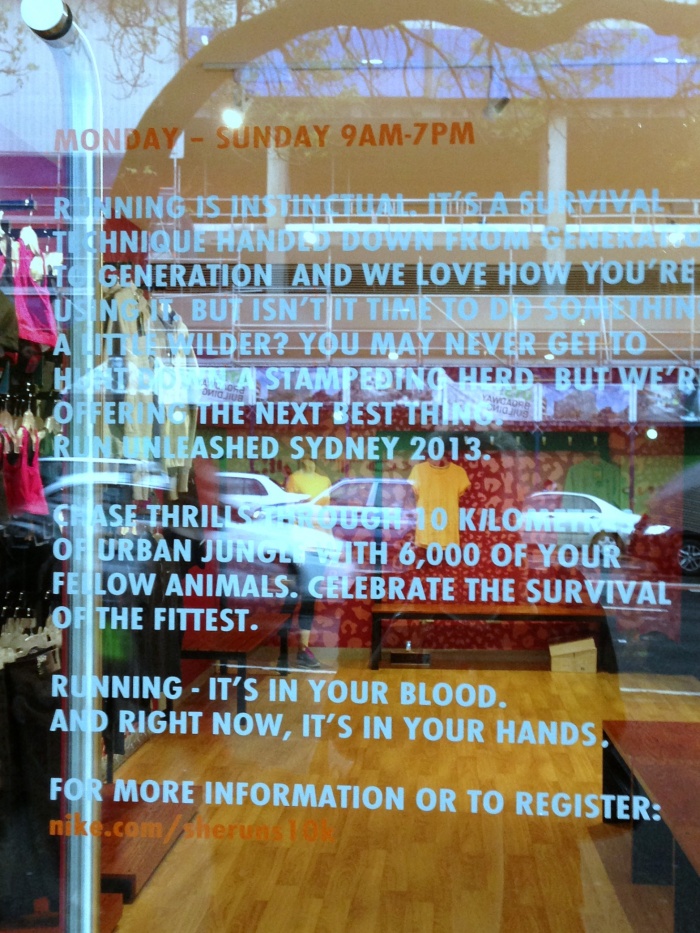 The new Nike running den is super cool and has a new home, just on the edge of the city. The team are super friendly and super efficient and I am seen right on time. My shoes are fitted by the same Nike expert as last year, we both wonder why the other looks so familiar, and then we work it out! First, he  films me running barefoot on the treadmill with his ipad, which we then both watch to check my running style, which just like last year, is neutral. See, a leopard doesn't change it's spots and a runner doesn't change her  style!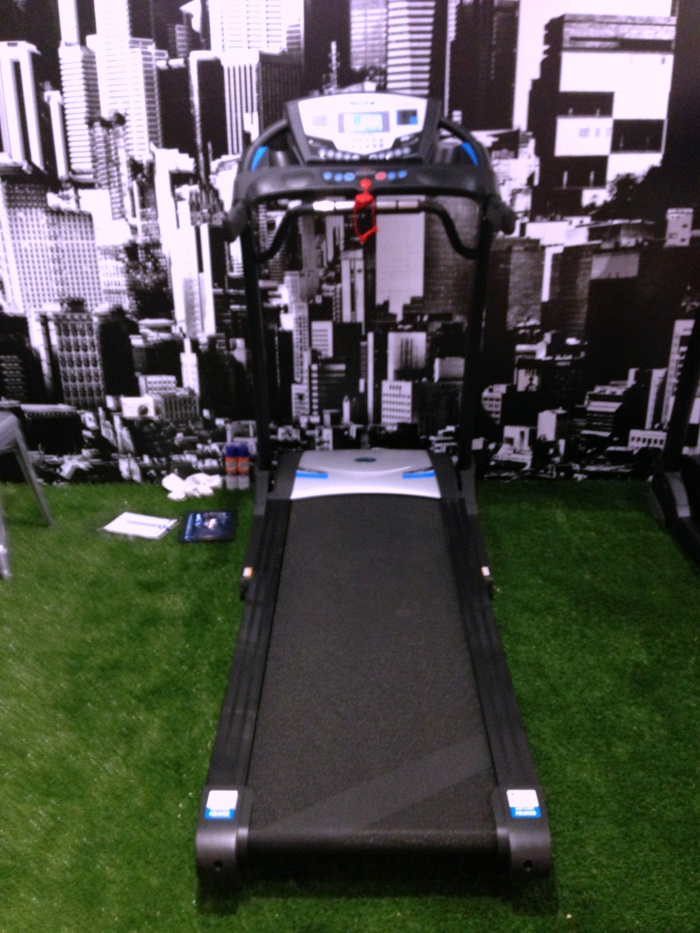 I then give my new Nike Lunarglides a run for their money on the treadmill with my dress blowing around with wild abandon. They feel as as light as a feather. As much as I love my new treads, I'm not wearing them home, whatever anyone tells you, black tights, a black dress and running shoes do not look good together!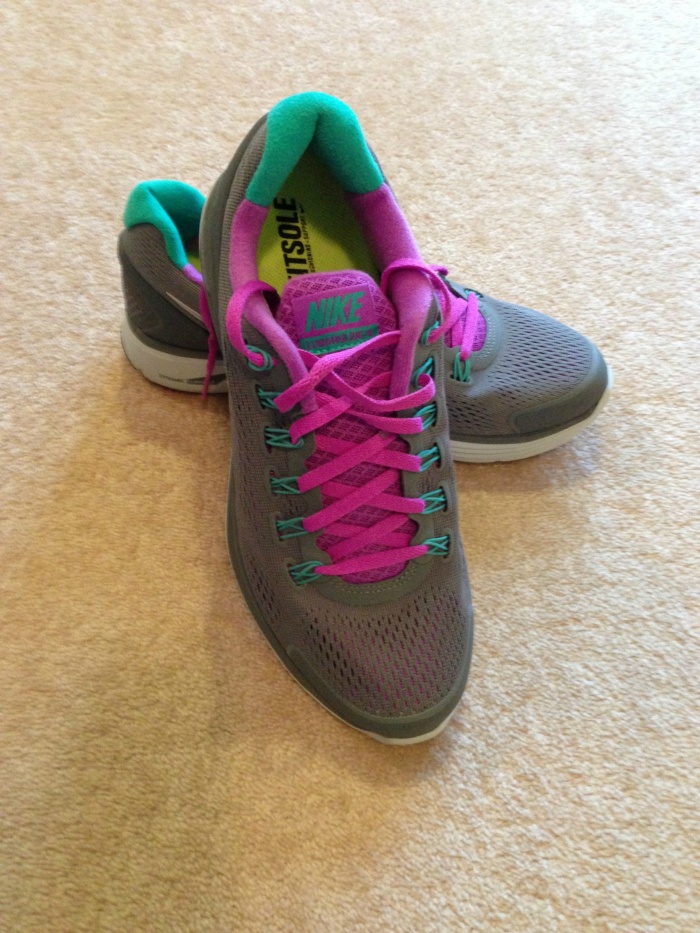 Now, I have the treads, I just have the small matter of training to attend to! Can't stop, gotta run!