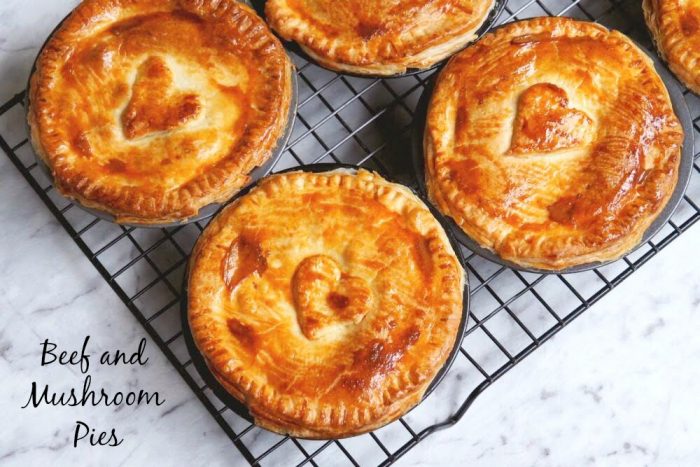 Makes 6
These cheat's meat pies are quick easy and totally delicious!
This recipe requires a handful of ingredients but involves almost no prep making these pies so simple to throw together. That's why I call them my cheat's meat pies! When I have a more time on my hands I love to make my traditional meat pies but these are a super tasty alternative and no one seems to know the difference!
Eating meat pies is an Australian tradition I have fully embraced – crisp shortcrust pastry, filled with meat in a rich gravy sauce and topped off with golden puff pastry – what's not to love?! Incidentally, if you're tight for time, you'll be pleased to know that these pies are super easy to make in the pie maker too. Win, win!
It's comfort food at it's finest!
Is there a food tradition that you have fully embraced? Do you love a cooking shortcut too?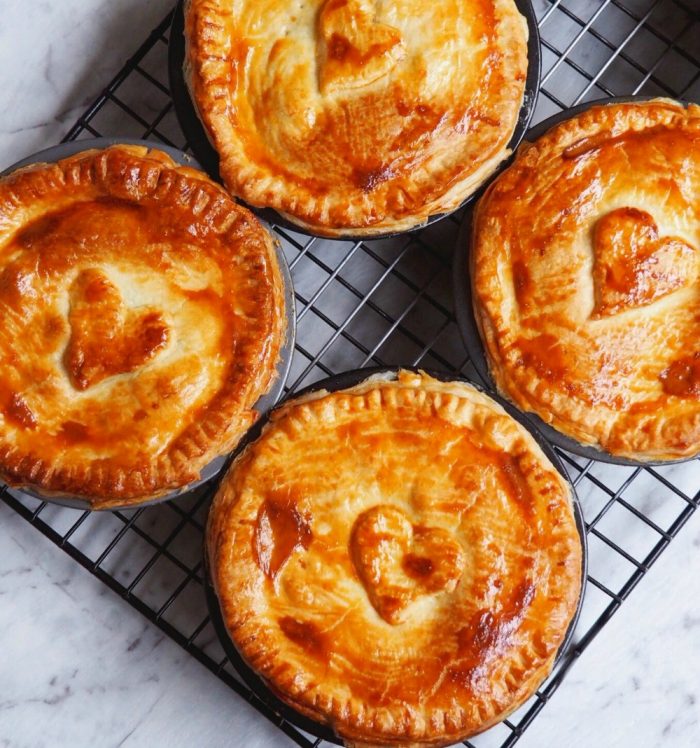 Ingredients
2 sheets frozen shortcrust pastry
200g sliced mushrooms
500g minced beef
250g bottled tomato pasta sauce
1 beef stock cube
2 sheets frozen puff pastry
1 egg, beaten, to glaze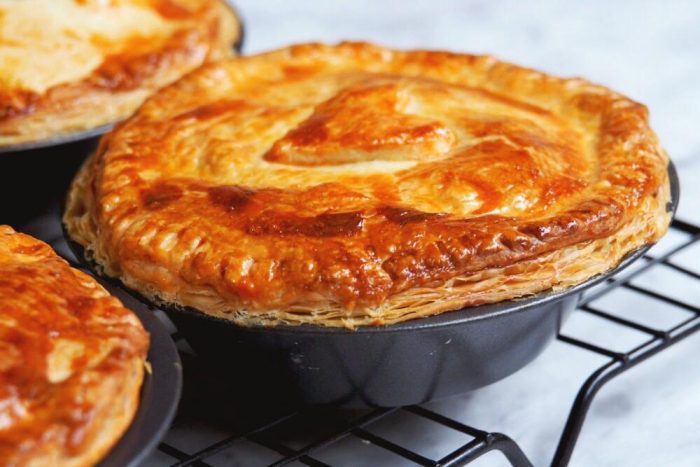 How to
Preheat oven to 200C/180C fan-forced. Oil six pie tins.
To make the filling, cook the mushrooms in an oiled large frying pan until lightly browned. Add beef, and cook, stirring until browned. Stir in the sauce, stock cube and season to taste. Allow to cool.
Cut the pastry into 4 squares and line the tins.
Fill pastry cases with the beef filling and brush edges of the shortcrust pastry with egg.
Cut four 11cm rounds from the puff pastry sheets and top the pies with the puff pastry rounds. Press the edges with a fork to seal. Brush the tops of the pies with extra egg and gently use a fork to make steam holes in top of pies.
Bake the pies about 25 minutes or until browned lightly.
Serve up with some smashed peas.
Other info
Prep and cooking time: 50 minutes