I'm on the low iodine diet again for the third, and what I hope is, the final time. I'm working on the premise, third time lucky and all that.  The first time I tried it, I was having treatment. On the second strike last year, I gave it a go to prepare for my tests. And this year, I'm doing it all over again, just so I'm test ready! June 7 is D Day!
Despite being an old hand at this low iodine lark, I spent the weekend eating all of my favourite and now, forbidden foods. As a result, it will probably take me the next two weeks to burn off the calories consumed in my iodine indulgence! Choosing the menu for the "last supper" was a tough one but after extensive deliberation, I chose Toad in the Hole. It's cheap, easy and only has 4 ingredients. It's such a winner dinner.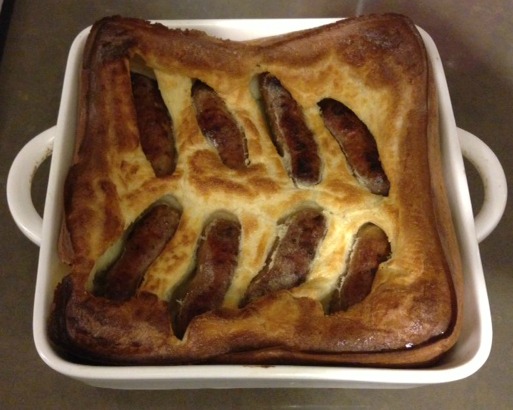 However, when it comes to dietary needs, practice makes perfect and I'm almost looking forward to my low iodine diet this time round,  and it's all because of salt. Eating without salt is pretty difficult because it's in almost everything, that's not natural, meat, nuts or a fruit or vegetable. Iodised salt and sea salt are to be avoided, but Kosher salt and regular non- iodised salt get the thumbs up, although I would still only use them sparingly and when necessary.
I'm on a big salty roll here. First, I went on the hunt for Kosher salt which I tracked down at a nearby supermarket. On my hunt for the Kosher salty stuff, I got in touch with the lovely Lucy from My Kosher Store who didn't stock Kosher salt, but being Australia's largest online kosher store, did stock just about Kosher everything else!  Lucy was determined to find some salt for me, and then phoned Saxa on my behalf to find out which salt was not iodised. Now why didn't I think of that?!
This my friends, is what non-iodised salt looks like in Australia. You can find it next to iodised salt in the grocery aisle at your local supermarket. Saxa Table Salt, Saxa Cooking Salt and Rock Salt are all good.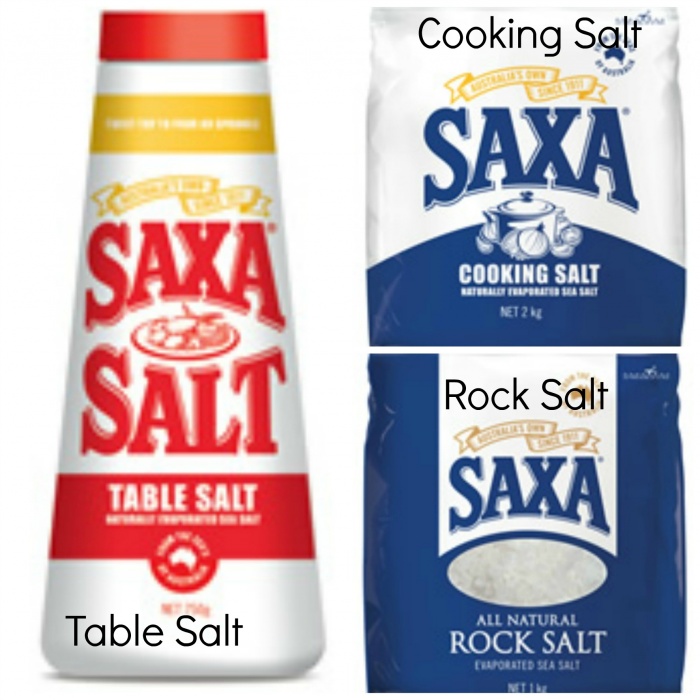 A little bit of salt goes a long way. With my sacks of salt and my trusty Thermomix, I am going to be able to cook up a storm. This time eating low iodine will be easy and delicious. I will bake home made bread with wild abandon,  season with salt and cook up a storm with my very own vegetable stock (here's some I prepared earlier!)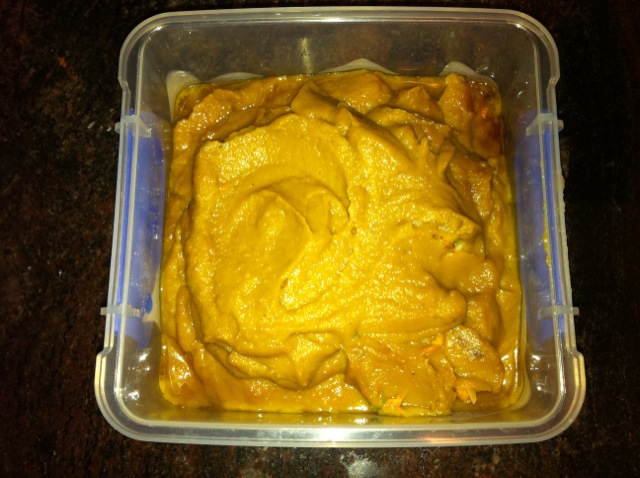 Other foods to be avoided are seafood products, dairy products, whole eggs, chocolate (sob!) soy products, red food colouring, kidney beans, pinto beans, rhubarb and strange but true, potato skins. However, alcohol is allowed and everything's fine when you're drinking wine!
The big bonus is that commercially produced foods are off the menu so everything we eat will be either fresh or made at home. As with any special diet, the key is to be organised and have fun thinking outside the box. I may be low iodine, but at least I'll be healthy!
However, the low iodine diet is finite and it's only for a short time. I'm already thinking about what to eat when iodine is no longer off limits! What am I like?! In the meantime, swing by and check out the low iodine recipes which are delicious even if you're not on the diet!
What food (group) can you not live without? And, what would you choose for your "last supper?"
Salt pictures photo credit: Saxa