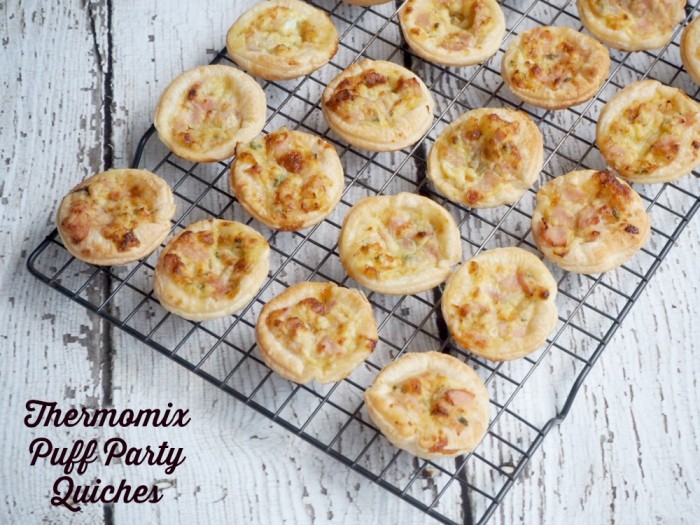 Makes 24
These are the little beauties everyone was raving about at Monica's last week. I found Liz's original recipe here and now they are my all time favourite party snack – just a bit bigger than bite size puffs of bacon and cheese yumminess! They are super simple to make, freeze well and work well as either a party snack or a lunchbox treat. The only problem is that they just taste too good! They never last long in our house! 
Ingredients
1 teaspoon parsley
110g mature cheddar
110g onion
110g bacon or ham, chopped
1 egg
3 sheets puff pastry
How to
Preheat oven to 220C (200C fan-forced). Lightly grease 2 mini quiche trays and defrost the pastry.
Meanwhile, place parsley, cheese and onion into TM bowl and chop for 6-8 seconds  on speed 8. Scrape down the sides and chop again for another 2 seconds on speed 8 to ensure that everything is grated.
Add the bacon/ham and egg and mix on 2o seconds on Reverse speed 1. You can use the spatula to help mix the ingredients.
Cut the pastry into 7cm rounds. Place a teaspoon of mixture into each pastry case and bake for 12 minutes  or until golden brown. Best served warm!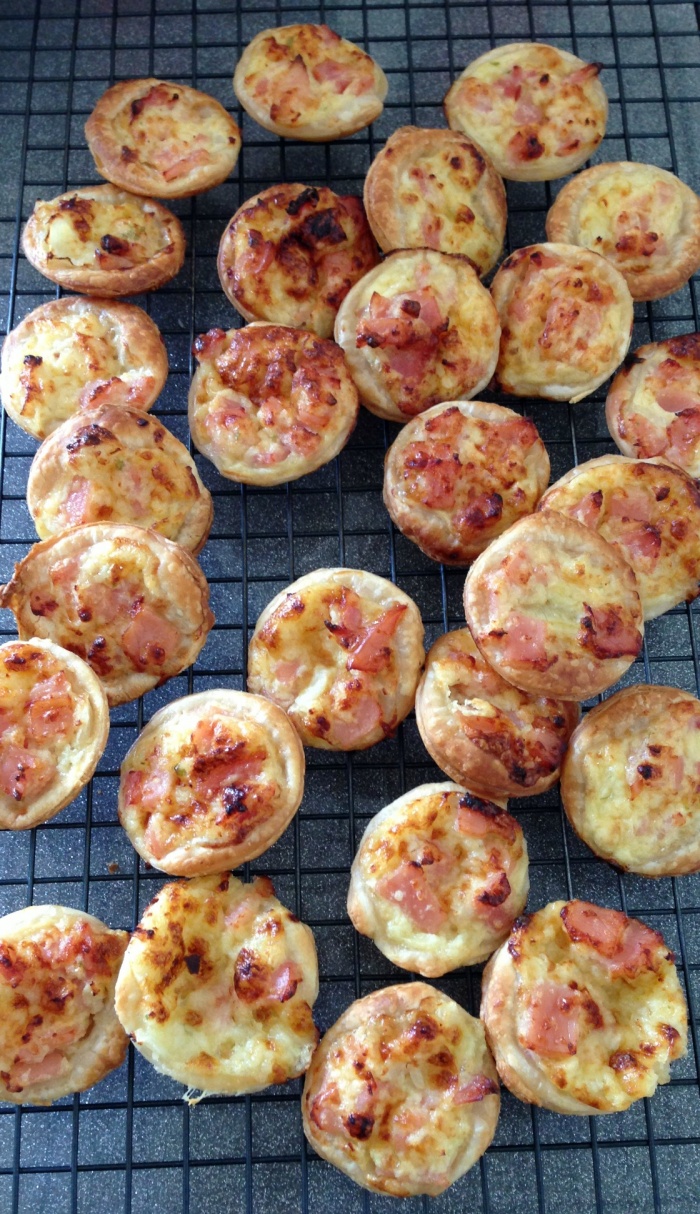 Prep and cooking time:  20 minutes