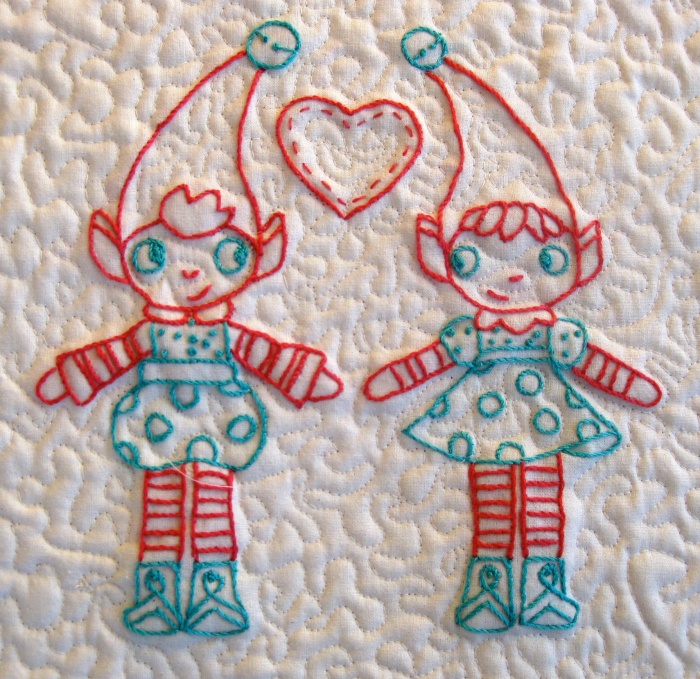 I've said it before and I'll say it again, I LOVE Christmas! Heck, I love it so much I "have" it twice a year! Once in July, and once in December! Twice as nice! I love it all, the food, the tree, the music, and I  especially love the PRESENTS!
When it comes to presents, for me, there's as much joy (if not moreso)  in the giving, as there is in the receiving. I love the wrapping paper, the bows, the string and seeing all those presents piled under the tree.
And, I'm a sucker for a Secret Santa. I love the double surprise of not knowing your gifter or  what your gift will be. I've received some corking Secret Santa surprises over the years, and I would like to think that I've given some great gifts too!
So when I saw that the lovely Chantelle from Fat Mum Slim was organising a worldwide  Gift Exchange I had  to be a part of it. Over 300 people from all over the world have signed up to be a Secret Santa.
So, it's  ho, ho, so simple! Everyone randomly gets assigned a partner, who they  stalk (in a festive and friendly kind of way)  in the Facebook Gift Exchange Group. When you  have hunted and gathered all the  information you need, you buy your partner the perfect gift or gifts for the princessly sum of $30 and post off your parcel. That's it, no catch, no gimmicks, it's all about giving and getting great gifts!
I can't wait to get started.  My partner has been lying very low and I haven't heard a peep from her in the Facebook group. However, I have time on my hands and dogged determination on my side. If I hadn't been a teacher, I think I would have made a great detective.
In the meantime, on the off chance that my Gifter is stalking me right here, right now. Here are some elf-ful tips. I love:
– stationery (especially Kikki K)
– cookery books
– quirky cooking gadgets/utensils
– cookie cutters (I'm trying to build up a collection to rival Nigella)
– Pandora charms
– Christmas tree decorations from other countries
Do you love Secret Santa? How's your Christmas shopping going? Done and dusted or are you yet to get off the starting blocks?