Do you remember how excited I was about joining Fat Mum Slim's Gift Exchange?
I was just as excited about the giving as I was about the receiving, if not moreso. I had tons of fun stalking my partner and then shopping for her.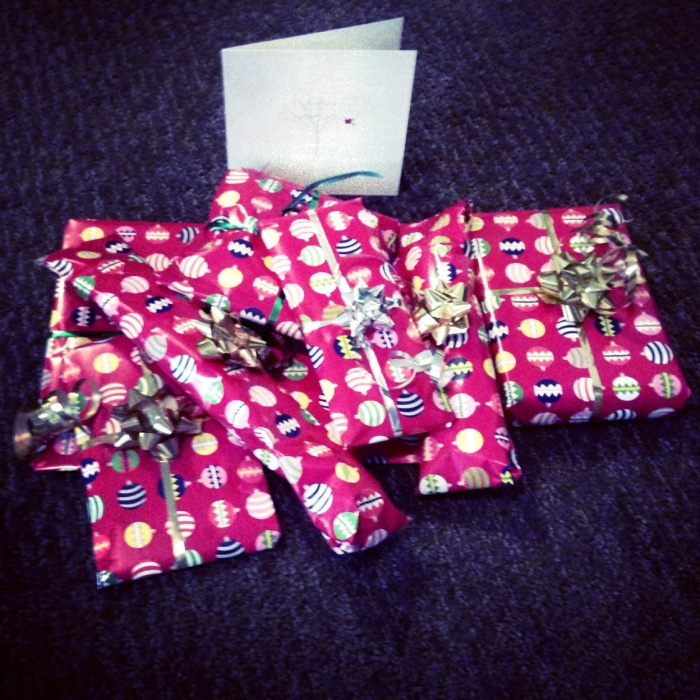 My present was delivered a few weeks ago but I hadn't heard anything  and was  starting to think my prezzie had gone down like a lead balloon, but then I received this lovely message.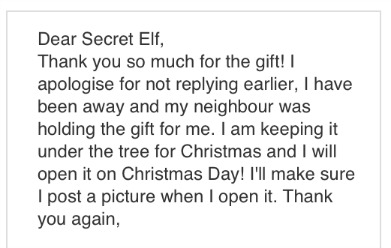 Wowzers! This person has patience and lots of it. I wonder if she has some spare that she can share! I also hope the presents are worth the wait. I'll keep you posted!
Just as I thought things couldn't get any more exciting, I had a summons notice from the Post Office because I too  had a parcel to collect. This was no ordinary parcel, it was a gift from my very own Secret Santa.
A few days earlier, I had seen a message on facebook. I remember thinking how much time, effort and heart had gone into choosing such a gift, and how lucky someone would be to receive it! Little did I know this message was meant for ME!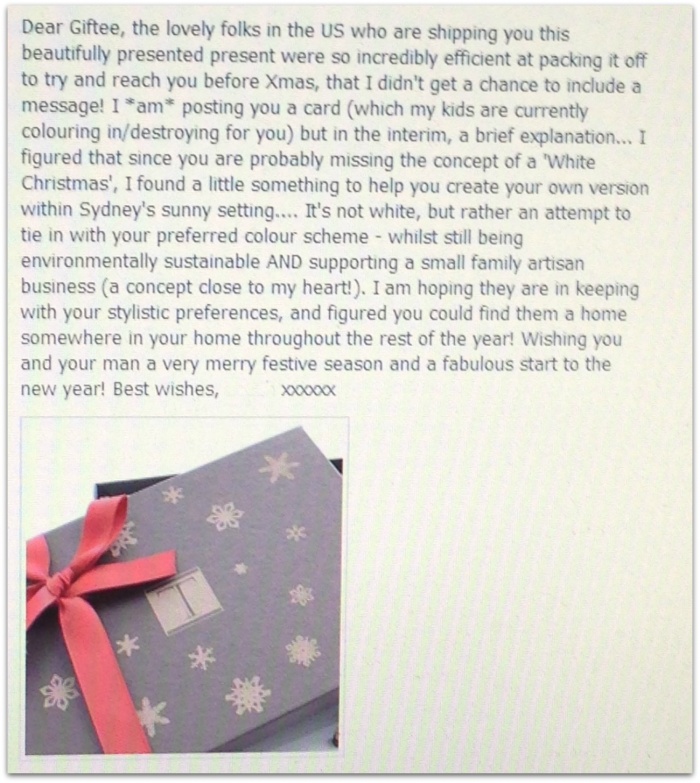 Patience and willpower are not my strong points. I knew I couldn't wait until Christmas Day to see my surprise, so I decided there was no time like the present (excuse the pun,) and burst into the box right there in the post office foyer!
My Santa must have had a degree in stalking because the gift she sent was right up my street, or more to the point, right up my tree.
Look at this! A beautiful set of eco friendly wooden tree decorations all the way from the good old US of A. It's my Christmas colour scheme, environmentally sustainable and produced by a small family artisan business. These little snowflakes are me down to a tree, ooops, I mean, tee.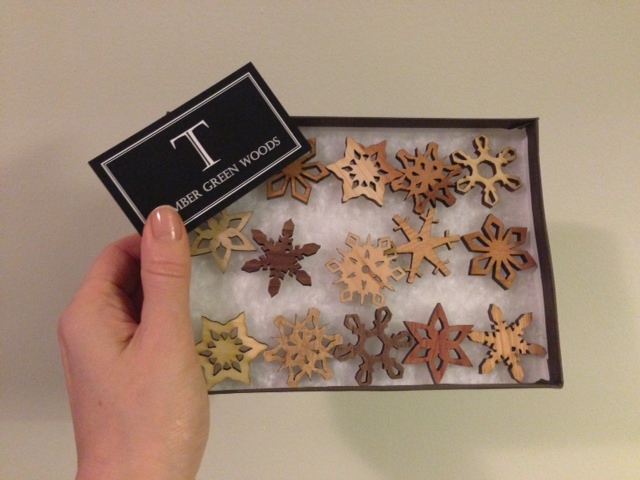 Those snowflakes were up and on the tree faster than the speed of fairy lights. They look right at home. I'm thrilled that they're now a part of our tree and our tradition, and I hope my Secret Santa is happy knowing that we'll treasure this gift this year, and for Christmases to come!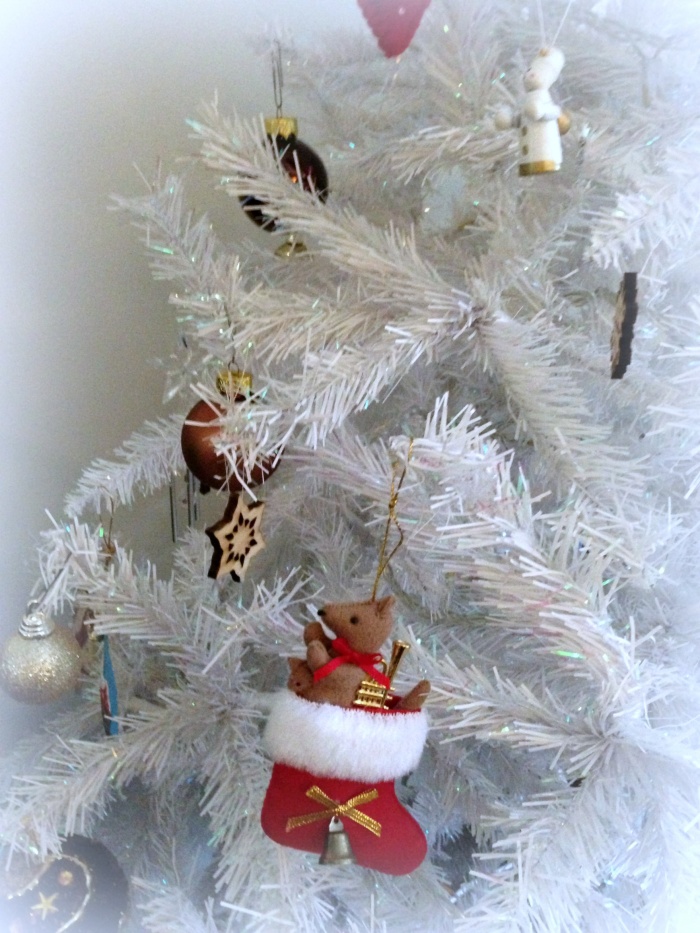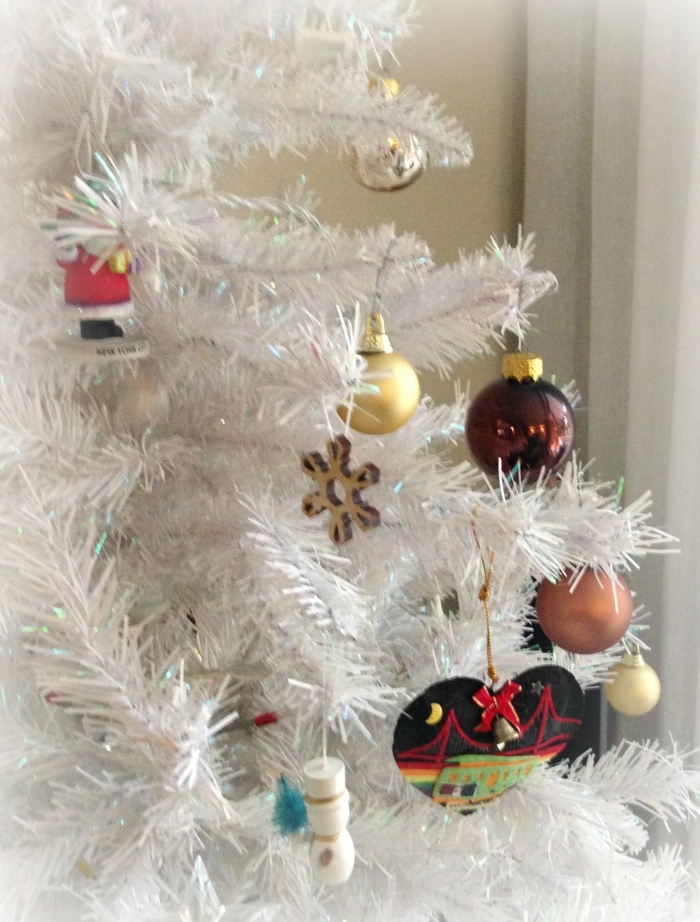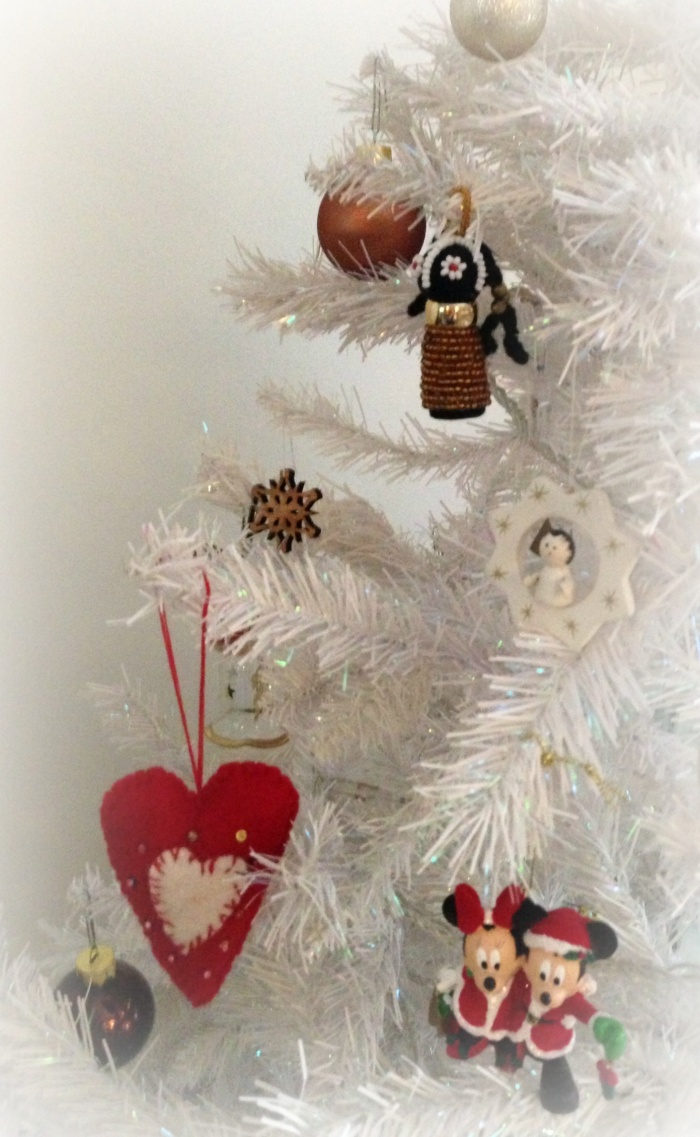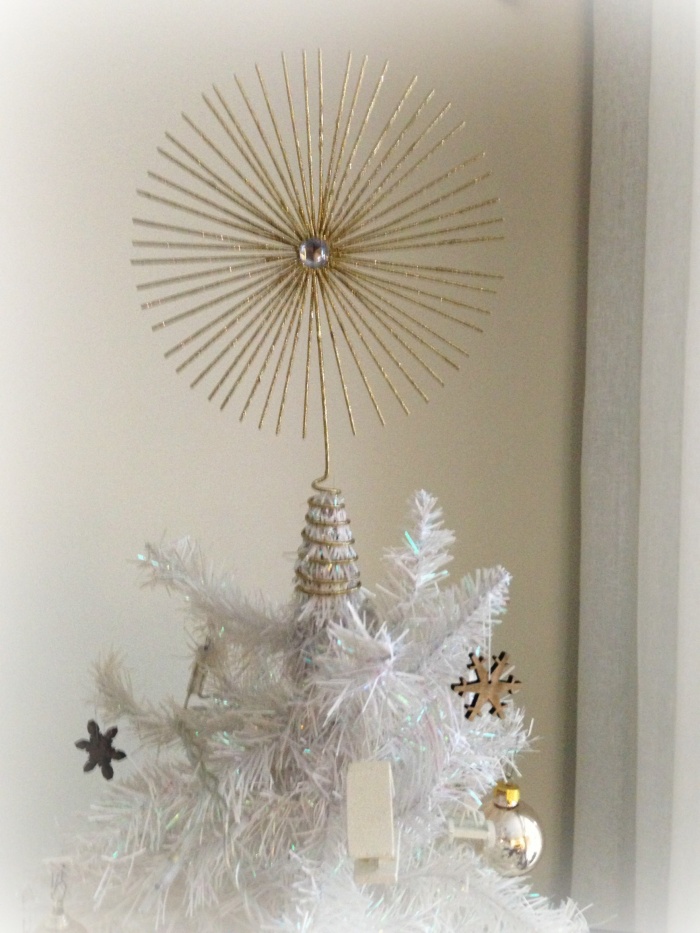 Getting and giving gifts is only part of the fun with the FMS Gift Exchange. What I've loved the most is the warm and friendly community Chantelle has created, where people have come together, played nice, made friends, spread happiness and all for the love of Christmas. It's been a wonderful experience, and it's one I can't wait to repeat. Next December seems like way too long to wait… Christmas in July, anyone?
What's the best Secret Santa present you've ever received?