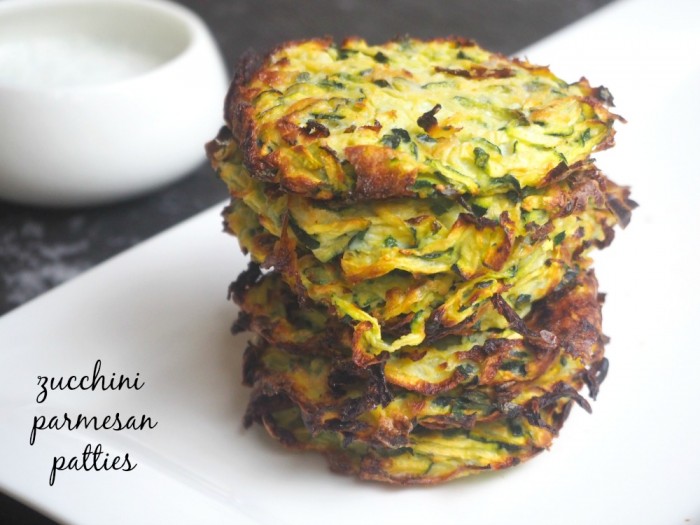 Makes 8 patties
I first saw these babies on Instagram and they looked and sounded so delicious I had to try them at home. Even David, a self confessed zucchini hater, gave them the thumbs up. They're super healthy because they're oven baked not fried, plus with only four ingredients, they're super quick and easy to make! 
Ingredients
2 large zucchinis, coarsely grated
1 tablespoon grated parmesan cheese
1 egg
1 tablespoon plain flour (use gluten free, if you like)
salt and pepper
How to
1. Preheat oven to 200C/180C fan-forced and line an oven tray with baking paper.
2. Grate the zucchini and squeeze out all the excess liquid.
2. Combine everything and shape into 8 small patties.
4. Bake in hot oven for about 20 minutes or until golden. Turn once half way through cooking.
5. Serve with tzatziki  and a Greek Salad.
Other info
Prep time: 10 minutes   Cooking time: 20 minutes
TIP! These taste great in tortillas or wraps!