Yesterday was exactly 30 months to the day that me and my thyroid parted company. My neck may be empty but my life is full! My scar is healing real good too.

Of course I wanted to celebrate the occasion. If you have been here before, you will know that I'm a sucker for celebrating a Cancer-versary or anything remotely relating to it. I am sure to some people, I must sound like a total nut job, but to me marking these milestones is an important part of  recovery and a positive mindset.
The truth is, that every day I wake up and that I'm healthy and Cancer free is a reason to celebrate. What can I say, I'm just happy to be here! Because you know, there was a time, albeit a relatively short one, when I thought I wouldn't be here for very long at all. When you realise that in the Game of Life you might have only got a short stay ticket, your perspective on things really changes. Mine did anyway!
So that's why I choose to make a fuss about everything from anniversaries of  diagnoses and surgeries to having a knees up when I get good results. I think this goes some way to making up for the tough times. You have to go with the good times and let them roll, because after all, you're only as good as your next set of  test results!
I am so lucky to have a husband who not only supports me in sickness and in health but in everything I do. In the spirit of marking the milestone and  helping me fulfill my 101 goals in 1001 days he took me to some new small bars where we drank to my health.
I loved Since I Left You. The irony of the name was not lost on me. Life has been pretty good since you left me, Thyroid. I don't miss you one bit!  I chose the Life of the Party cocktail because life is a party, don't you think? And, it was green, so I figured it must be healthy. It certainly was exceedingly tasty.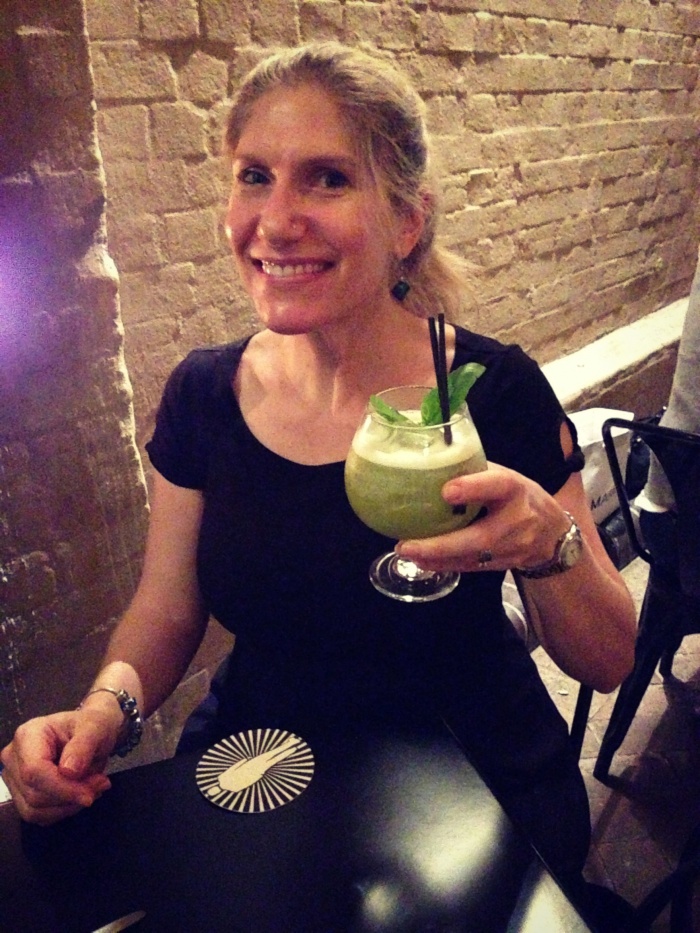 We also went on to Papa Gede's with some of the friendliest bar staff  and most delicious cocktails in town. This is the Royal Hawaiian and I can vouch that it's fit for a king.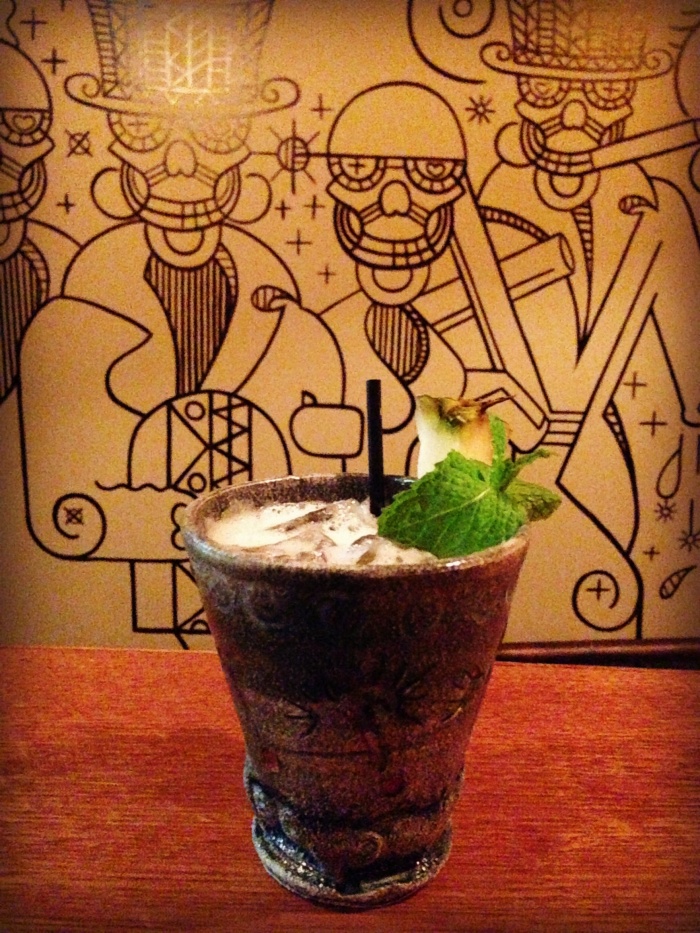 Drinking cocktails is hard yakka and we  worked up quite an appetite. We satisfied our curry craving at Nilgiri's  one of our faves, but it was too dark and I was too hungry to take any pictures. Ironically, it's the same place where I had my last supperbefore my surgery. Strange but true.
This weekend, we're heading up to the Mountains for some R and R and a bit  more celebrating. Because after all, good times were made to roll.
What are you celebrating today?