If you received an invitation to an event called "A Piece of Cake," wouldn't you want to go? Me too. So when an invite with those four magic words landed in my inbox, I was in, and up for anything!
Last week I got to share my love of fine food and photography by joining this delicious sounding workshop where I learned top tips on food styling and how to make my very own DIY recipe book.
The evening was hosted by Momento photobooks of which we've got a few. You will find our stash under the coffee table and the ones we have given as gifts have travelled the globe. I think it's such a beautiful way to treasure our happiest memories.
Momento have just launched a new product that is really to my taste – a premium personalised recipe book. There's a range of beautifully illustrated recipe templates that anyone can add text and photos to, to create their very own cook book.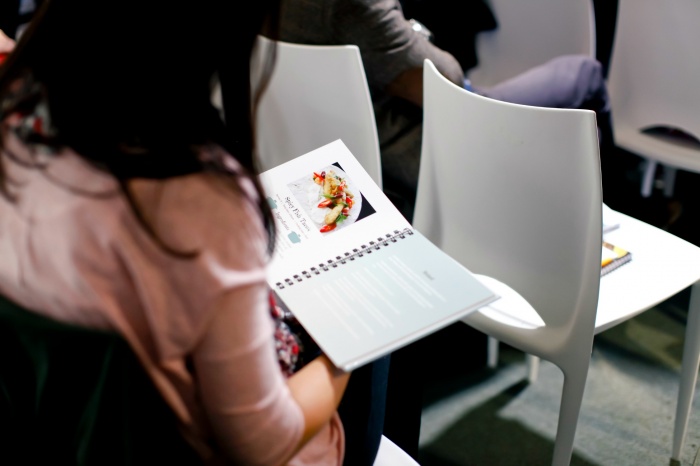 It's simple to download the software and easy to design the book. What a great way to keep and treasure favourite family recipes, signature dishes or recipe collections from friends… in a single stylish book. I think mine will be called "Best of the Blog." It has a nice ring to it, no?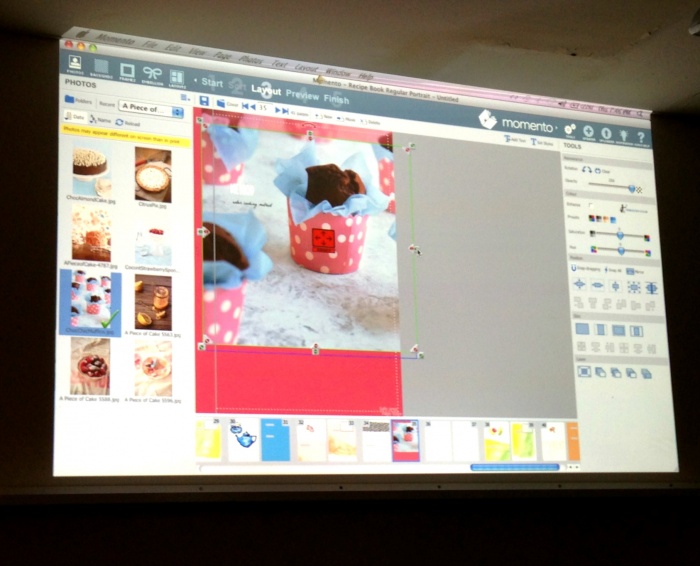 With lots of design and layout options to suit everyone's taste, I think personalised recipe books would make great gifts and fantastic fundraisers. You can find out more about the photobooks here.
As if all that wasn't exciting enough, award winning international pro photographer Penlope Beveridge shared some of her food styling secrets and gave us some fantastic food photo tricks. It was quite an education.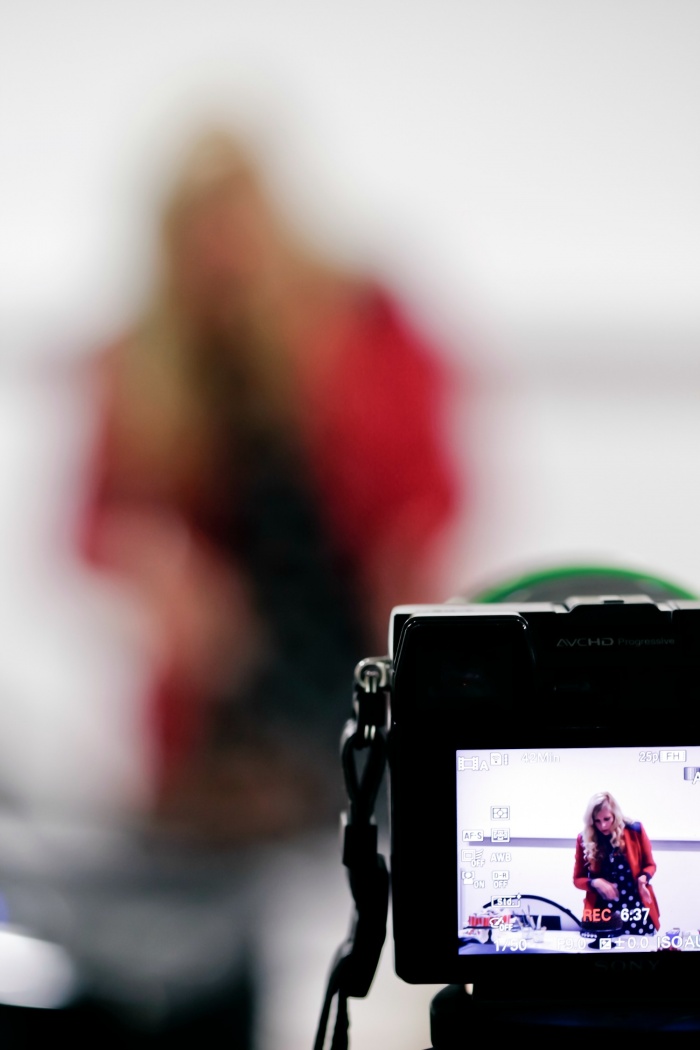 In the spirit of caring and sharing, I'm going to share 5 things I learned about food photography.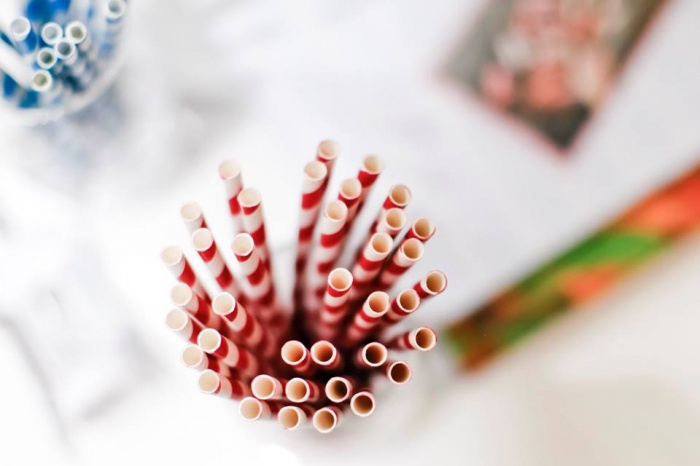 1. Before you even start to prepare the food, think about how you will style the shot. Consider colour, props, plate and style (modern, grandma's kitchen etc.)
2. When selecting your props, choose ones that won't draw attention away from the hero of the photo, that is the food.
3. If you're designing your own cookbook, choose a colour and make sure it pops up somewhere on every page. Maybe on a napkin, a plate, or a small decoration. Penelope says it should be "subtle but significant."
4. Landscape photos work best for food.
5. Always shoot from above and keep a steady hand!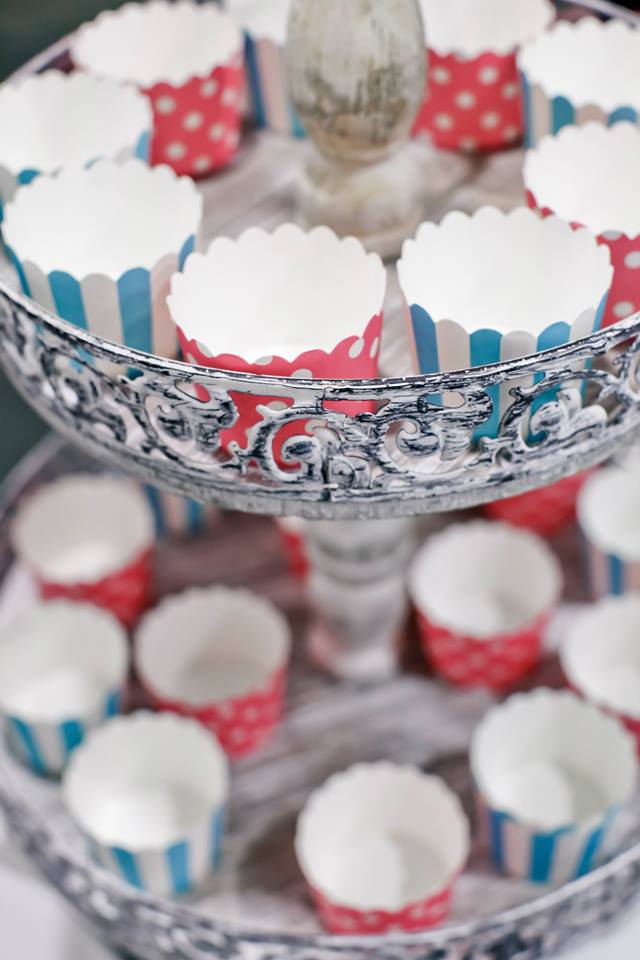 It turns out that Penelope doesn't just take great pictures of food, she also makes great food. Yes, she created this cake.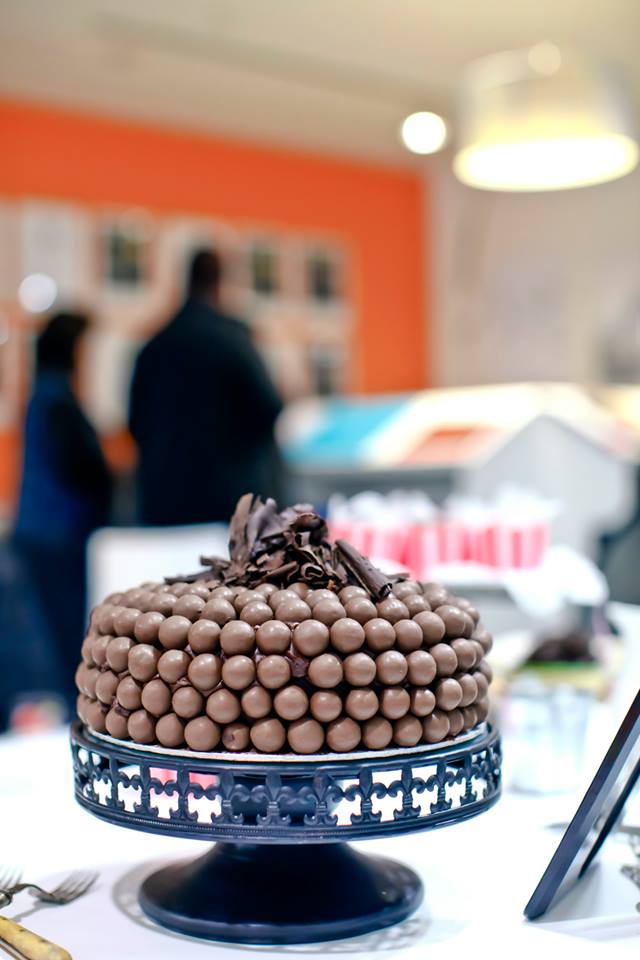 And if you're wondering, it tasted as good as it looked. The cake was called "Decadence." For good reason.
Cake for dinner, that's a thing, right?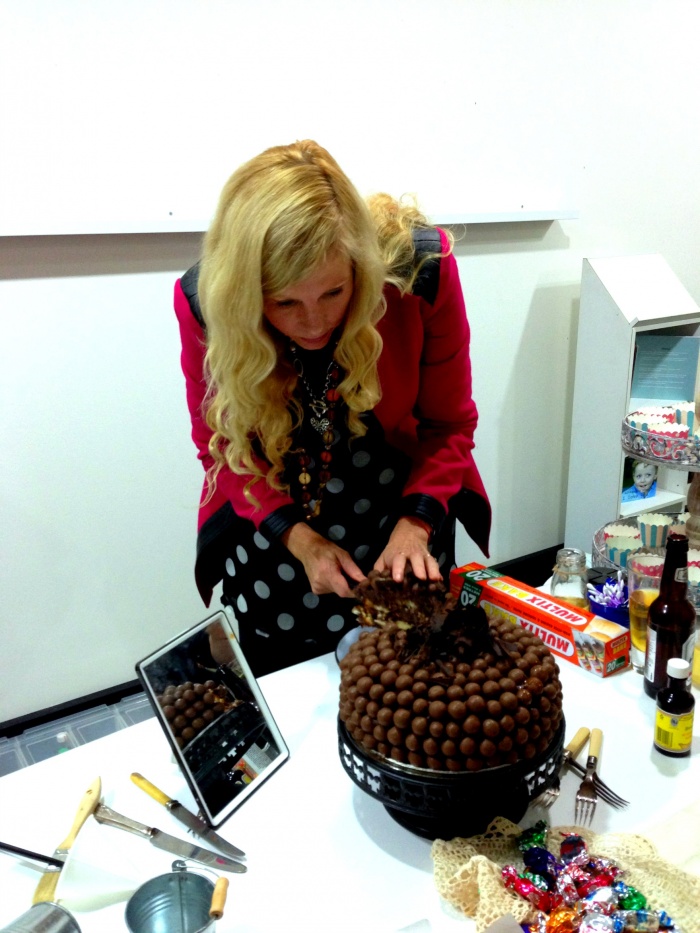 Then we multi-tasked. We ate cake, drank champagne, tried our hand at food styling and cast our eyes around the Momento showroom. The list of things you can do with your photos is almost endless!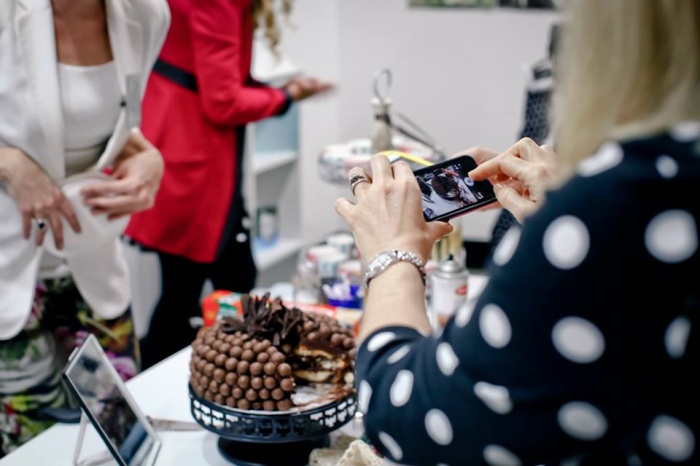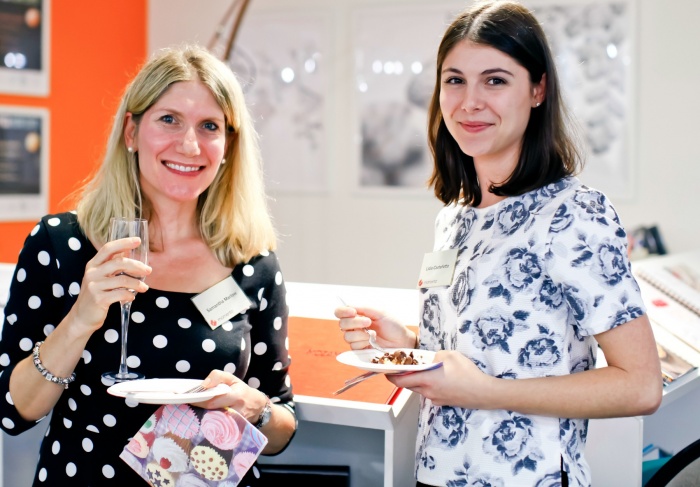 I can't wait to create my own cookbook. There are so many delicious recipes to choose but I think Auntie Sandra's Chicken Soup and my nana's Bread Pudding are my all time favourites.
What's your all time favourite family recipe?
Care to share any food photography tips?
Photo Credit Momento Au