The only problem about being ex-pats living in Australia is that we are far, far away from our friends and family and that sucks. A lot. But that's the price we pay for living in paradise.
We're lucky because we can phone and skype with wild abandon and are fortunate enough to be able to make an annual visit  back to the mother country.
So after running rings around the happiest place on earth and hotfooting it all over Chicago we headed home to be mollycoddled in the bosoms of our families. It was time for some Mother and Daughter Time.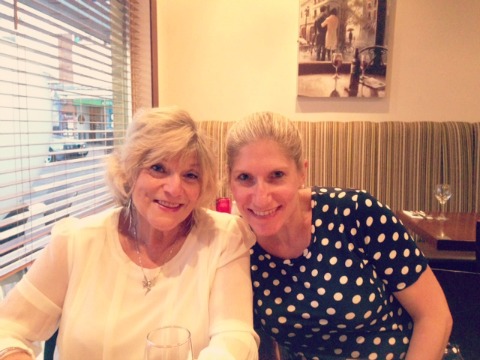 Life is quiet chez maman.  I really appreciated the go slow after our American Adventure. There was lots of putting up of feet.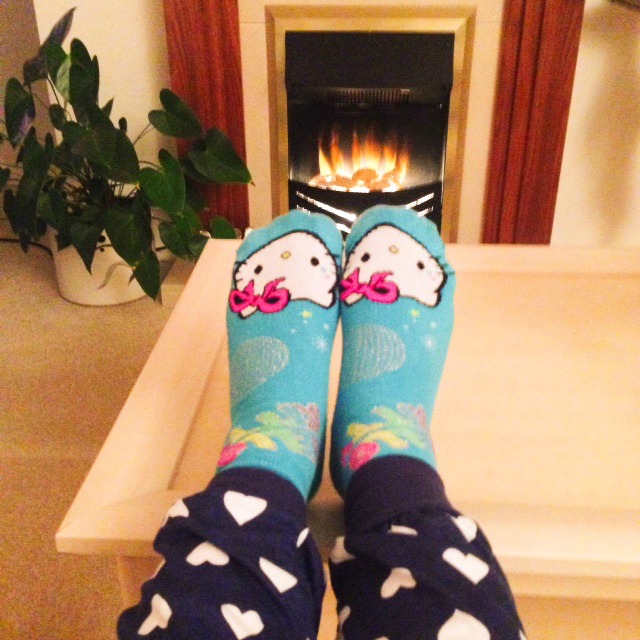 There was also lots of running. Just for the record this middle England town called Lincoln is not only steeped in history, it's also very flat. As a result I clocked up quite a few kilometres and even managed to break a few of  my own running records.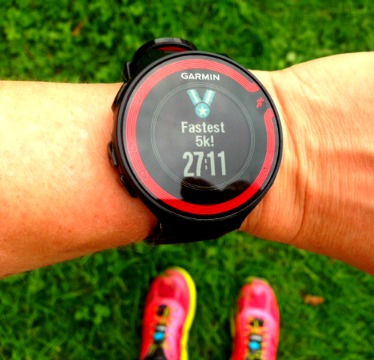 I'd been a bit slack in the first week at the School of Clever Cookie so I spent a lot of time catching up. It's so fun to be back at school, learning about something I love and, to learn with and from the most wonderful classmates. If you're a blogger or a wannabe blogger this is one course you don't want to miss. You can bake your blog to perfection.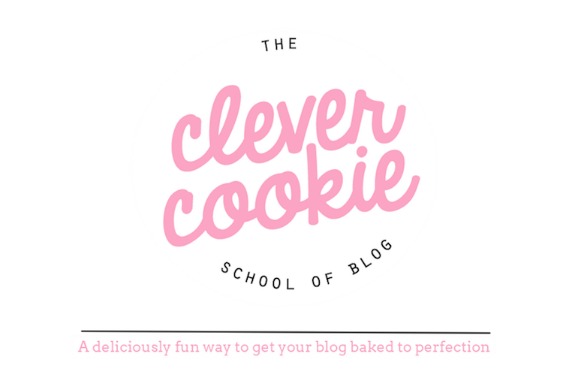 I even had time to blog about 7 reasons to love Chicago and 5 Must Try Disney Delicacies. Talking of delicacies, whenever I'm in the mother country, I always eat with nostalgia. Two reasons why I love England. Fish and Chips. Nom!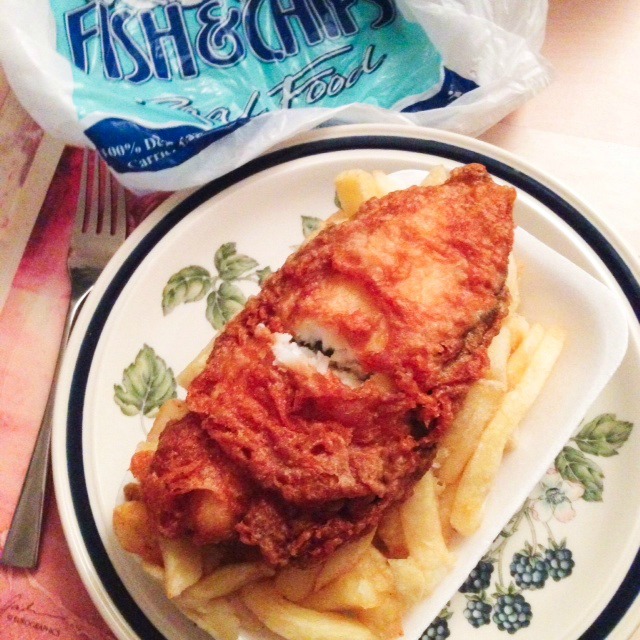 And I still get as excited about ye olde fashioned candy store now, as I did when I was a kid. I find it physically impossible to walk past a jar of American Hard Gums without buying. I just can't do it.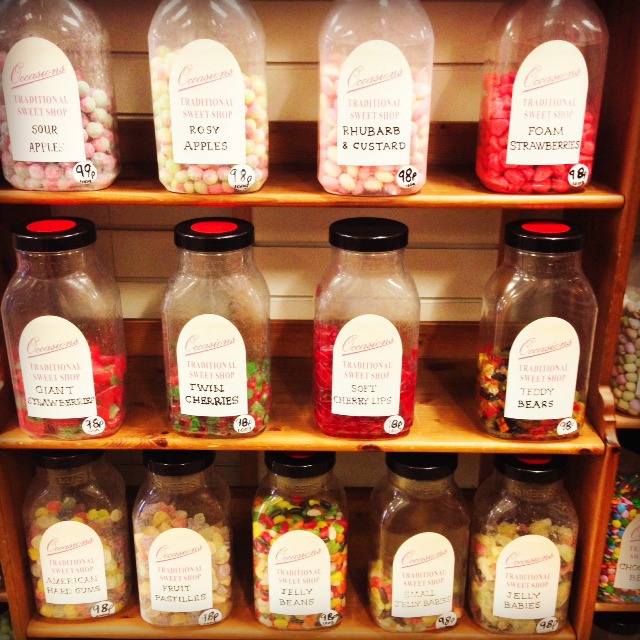 Every time I come home, my mum always fills the fridge and jams the cupboards with all my heart's desires. I haven't had a mini magnum since… oh, the last time I came home!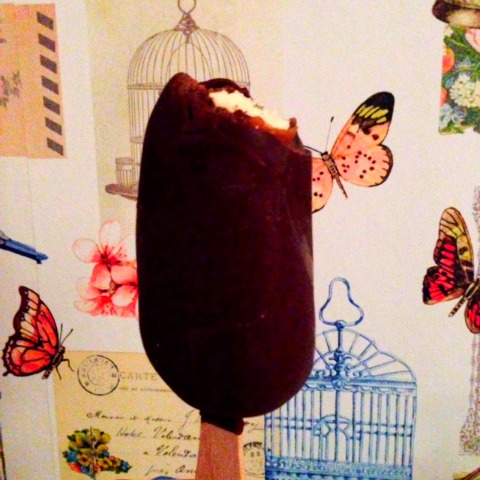 One good turn deserves another, so in the spirit of caring and sharing, I showed mum how to make a Toad in the Hole. In case you're wondering it tasted as good as it looks and if you're wondering how to create this British classic, you can find the recipe right here.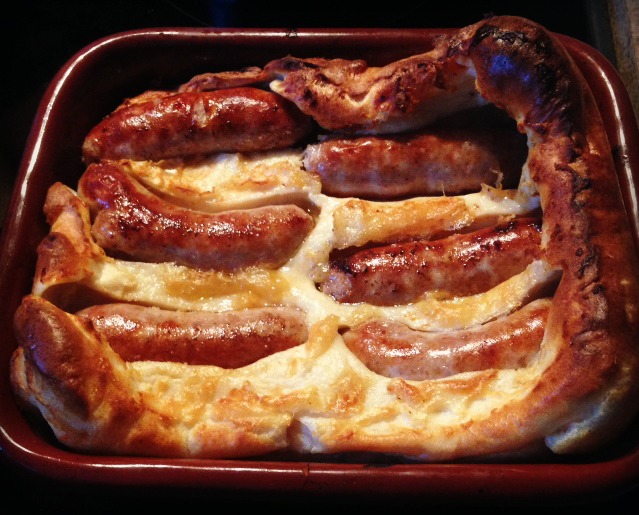 No visit to the mother country is complete without some shopping. I use the term "some" loosely. I may or may not need another suitcase to carry my fashion loot home. The clothes here are just too good and too reasonable to resist.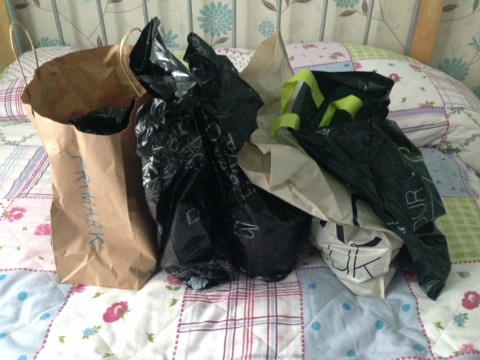 I fell in love. With my mum's new puppy, Calvin. I met Calvin the dog for the first time and it was love at first sight. For both of us. A cuter dog, you never did see. (Except when he picks up your socks and runs round the house with him, then he's just plain old annoying.)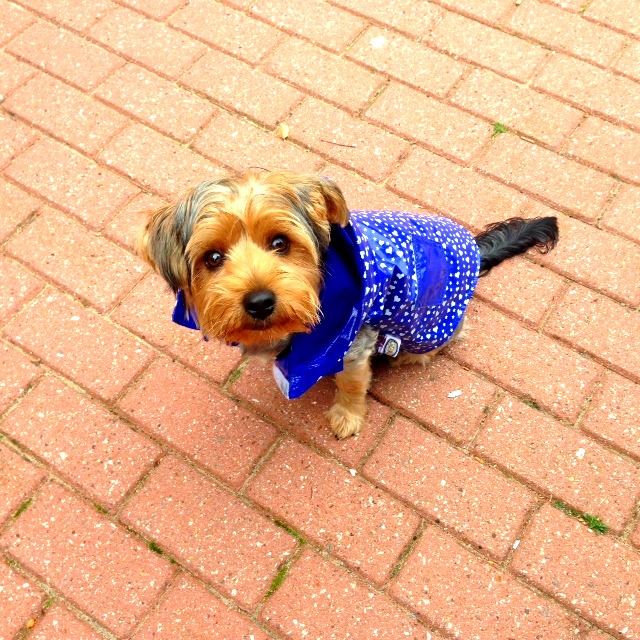 Then Calvin had the snip and some teeth extracted  but even the cone of shame and a a donut couldn't crush his spirit. He's a wild thing. He's just made me really poochdy. Poochdy? Yes, that's a thing. It's like someone who is broody wants to have a baby, someone who is poochdy wants to get a dog.
I hang out at home when I'm in town,  but there's plenty to see and do in Lincoln; there's a catherdral, a castle, heaps of bars and restaurants, beautiful lakes, canals and countryside and some totally top shops. Do stop by next time you're in middle England, won't you?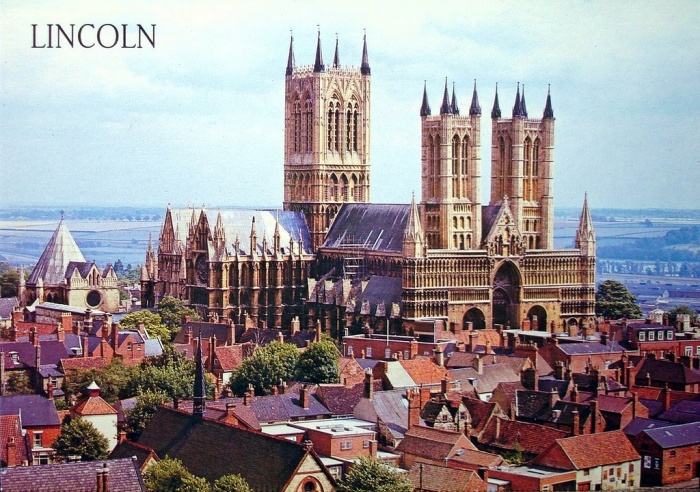 It's funny being home. I could be 103 and I would still be my mum's baby (even though it's unlikely as if I was 103, she'd be 131 but you get the idea. ) Saying goodbye sucks so bad  but just like the Terminator, I"ll be back. Until then Skype will just have to do.
What about your rellos, are they near or far? Are you poochdy too? Have you tried that Toad in the Hole yet? You should, it's totes delicious! What do you love most about going "home?"
photo credit erjkprunczyk  via photopin cc