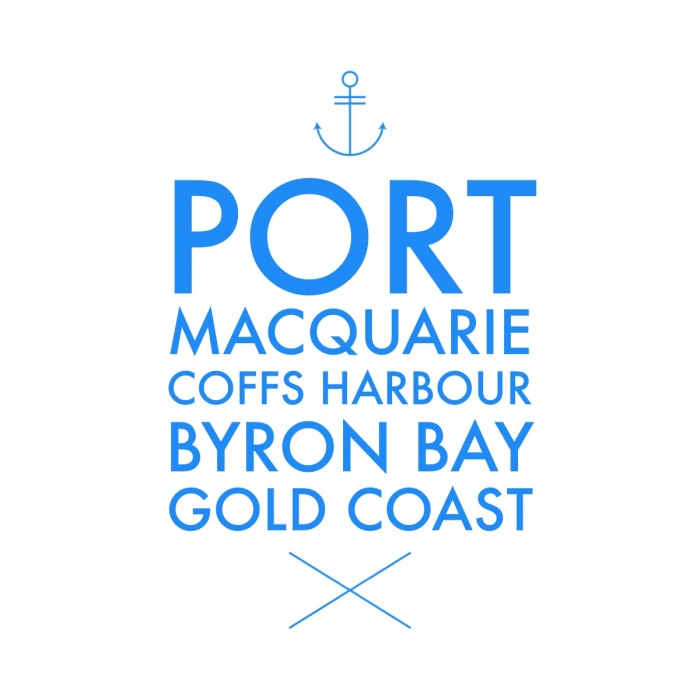 So ever since we got back from holiday, my feet have been itchy. Really itchy.
The fact is that while we were away I got the travel bug and I got it bad. I'm hungry to explore, go to new places, see new things and eat new food. A change is as good as a rest, isn't that what they say?
Anyways, I've been banging on about a holiday since the minute we got back. Poor David, he must have been sick of my endless begging, (heaven knows, I was almost getting sick of myself,) because eventually he caved and we started looking for our next adventure. Hawaii was my plan A and top of my wish list but with limited funds and limited time it wasn't really viable. Cue sinking heart.
Then David came up with the bright idea of holidaying closer to home and taking a road trip up the coast. Bingo! I love me a road trip (that's another thing to cross off my 101 things to do in 1001 days list) and I love Australia. What a winning combo!
We thought we'd take a lovecation (yes, that's a thing, ) for our anniversary in February so I can stop going on about how much I need a holiday now because I have something to look forward to. Since the cancer-cancelling-holidays debacle, I'm always a bit wary about making plans, but I  figure, that if it all goes belly up, think of all the fun I'll have had looking forward to to it! Priceless!
So after procrastinating ourselves sick, we finally magic-ed up a  North NSW coastal adventure to Port Macquarie, Coffs Harbour, Byron Bay and Surfers Paradise, just like that! Ta-da! 
The only thing is we're in unchartered territory here peeps! So help a girl out will you? Tell me, what should we do? What should we see? What should we eat? We want to do all the things, see all the things and eat all the things!
Please give me your top tips! Spill all the beans!