There's so much to love about Christmas in general but here's 5 things that are really tickling my fancy this year.
1. Personalised Christmas Bauble
This was my first purchase from Down That Little Lane, and I don't think it will be my last. These baubles are totes adorbs and can be personalised in so many ways and in so many colours. This one makes my Christmas heart beat a little faster! These babies were so popular that they actually sold out, but I'm sure there'll be back in stock for next year. In the meantime, you can check out more of Julia's wonderful work here.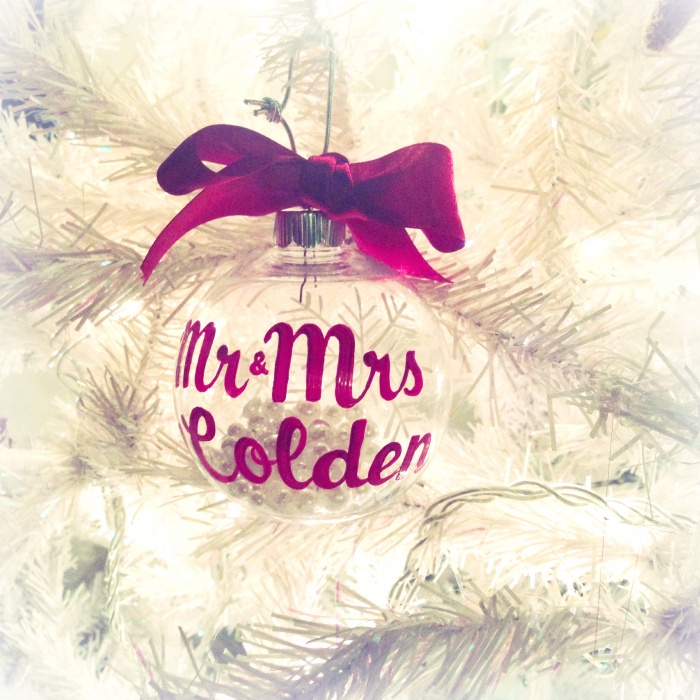 2. Christmas Jumpers
You can take the girl out of the northern hemisphere but you can't take the nothern hemisphere out of the girl. There are so many things I love about living in Australia but a hot Christmas isn't one of them. This year I've been obsessed with Christmas jumpers and the only reason I haven't got one yet is because I can't decide which one to buy. I really wanted one with puddings because I figured that if I don't stop eating ALL the things, I'm going to be just like a pudding by Christmas; that is round, sweet, a bit fruity and full of booze. Alas, by the time I hit the online shops, all the ones with puddings had gone. In the end I settled for this one. Very festive, no?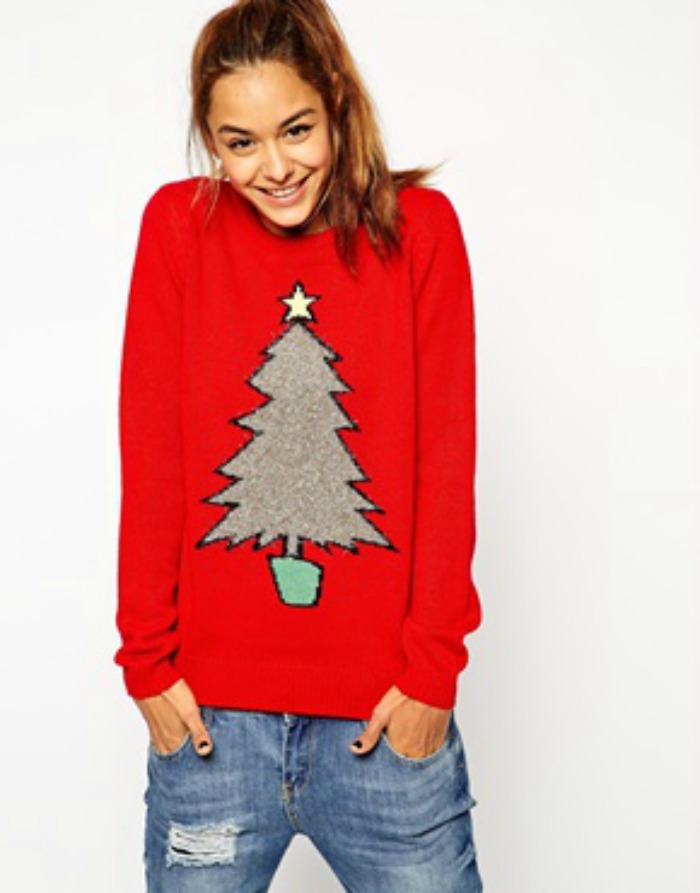 ASOS Christmas Jumper 
Rest assured, I'll be wearing this on Christmas day, whatever the weather, and no doubt,  I'll be the one more roasted than the turkey!
3. Christmas Earrings
I have my mum to thank for my yuletide earring obsession. She bought me some shiny Santas a few years back. This year, I added these subtle snowflakes to my Christmas jewellery collection. I got them from Lovissa and got change from 10 bucks. Huzzah!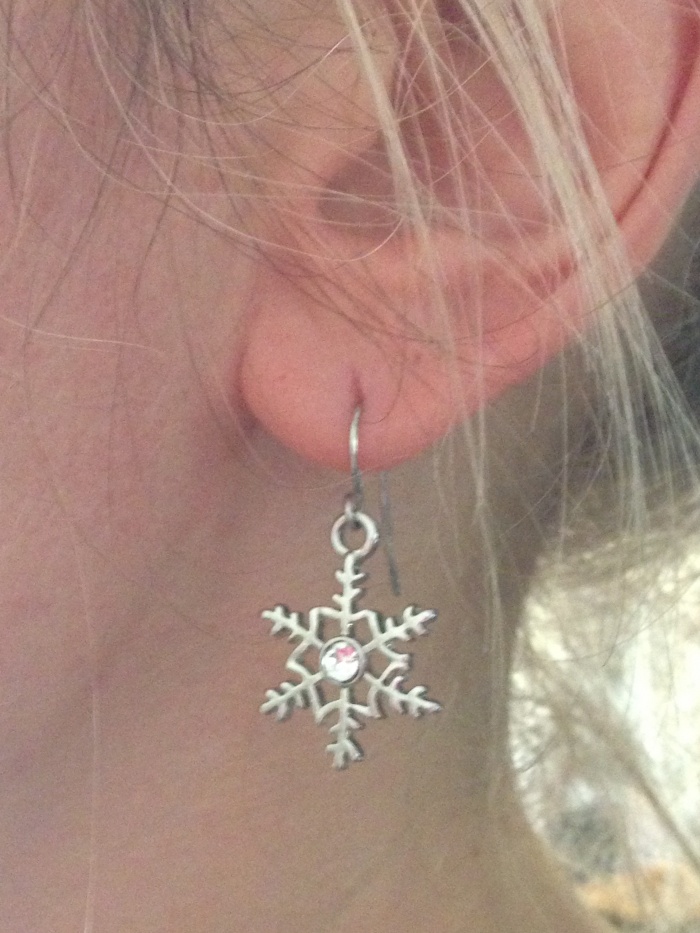 Do my earlobes look big in these?
4.  Christmas Rocky Road
I'm a sucker for Rocky Road, I've posted some of my favourite recipes here, here and here. However, Lucy from Bake, Play, Smile has taken Rocky Road to a whole new level with a Rocky Road Wreath! This is one recipe I have to try.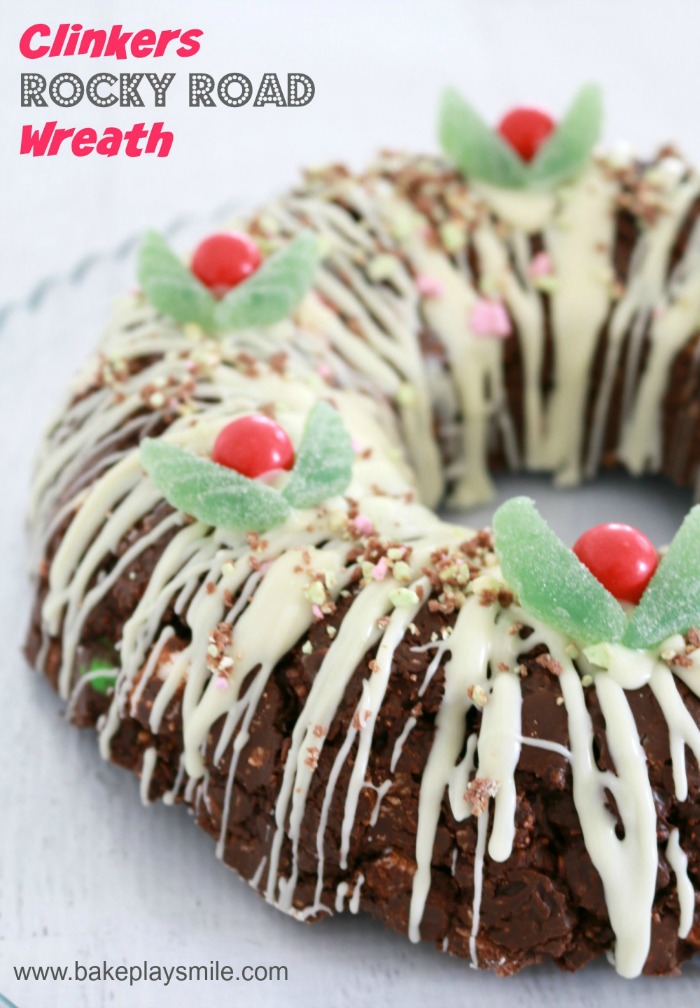 5. Giving good
Sonia from Life Love Hiccups  and Bele from Blah Blah Magazine posted about the UNICEF programme Give Good where for as little as $16 instead of giving each other stuff (we  don't want or need,) UNICEF will deliver goods to children who need it the most. I love this so hard.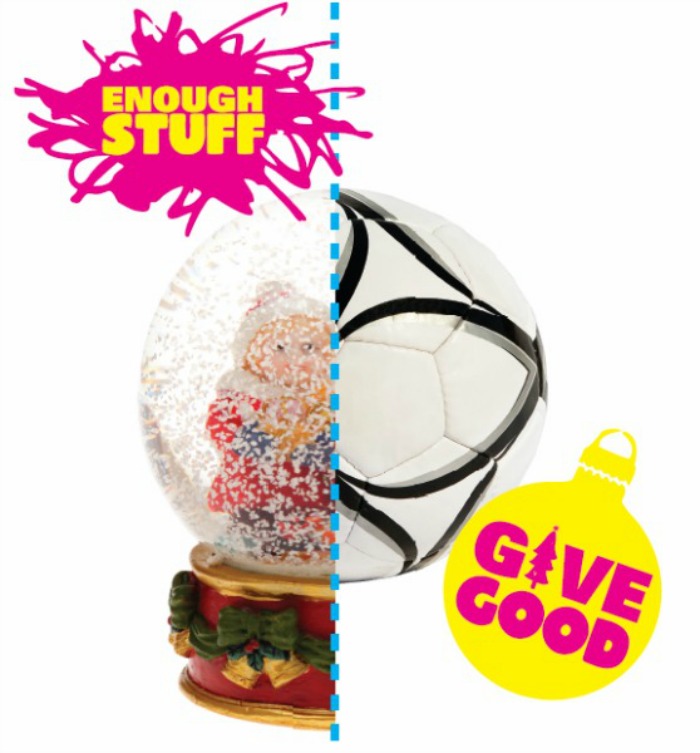 If you want to splash your cash a bit closer to home, Bianca from Bigwords put together an awesome charitable gift guide.
For me, giving is what Christmas is all about. We're not buying gifts or sending paper cards this year, but instead will be giving money to charity, where the money will be much better spent.
So tell me, what are you loving this Christmas? Will you be wearing a Christmas jumper this yuletide? Are you a fan of  Christmas jewellery too? What do you add to your Rocky Road? Tell me ALL the things!