Do you have Christmas traditions at your place? We don't. When it comes to Christmas we totally fly by the seats of our pants and err on the side of the unconventional.  Apart from the tree because Christmas isn't Christmas without the tree.
We were totally hardcore this year and worked right up to Christmas Eve. We did clock off early though, just in time to do some last minute food shopping before coming home to watch The Santa Clause during which we both got a one way ticket to Sleepy Town. Christmas is so exciting. It's also very exhausting!
We spent Christmas Eve Evening with some of my oldest friends down under (not oldest in age, just in how long I've known them!) I used to babysit the prodigal son when he was 18 months, now he's 13 and as tall as me. We dropped in for wine and dessert which is a winning combination, if ever there was one. My fudge and some of Renee's Perfect Puddings were a huge hit…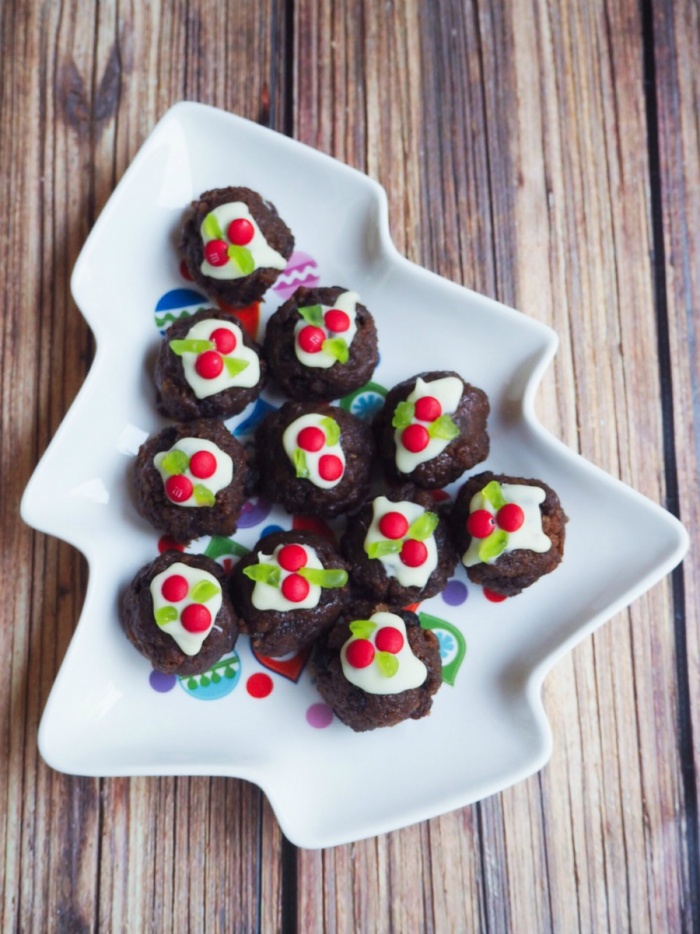 …but I only had eyes for the kids' gingerbread house. This would have made Hansel and Gretel look like amateurs!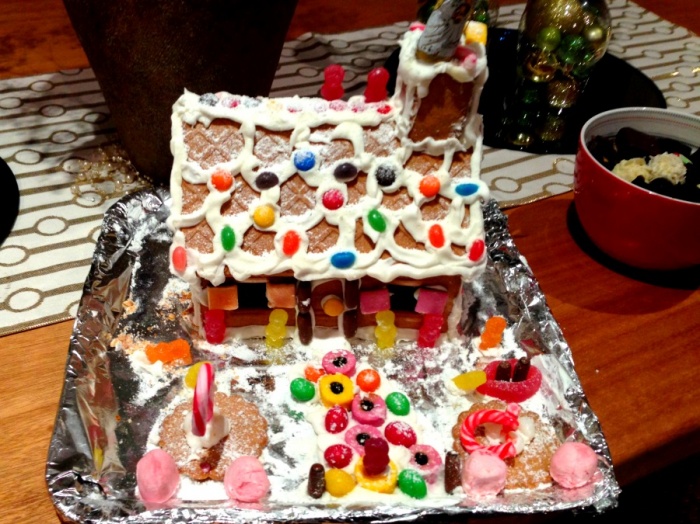 I am such a big kid, I am always up uber early on Christmas Day so I put my time and energy to good use and went out to pound the pavement. A run was just about the best present I could have given to myself.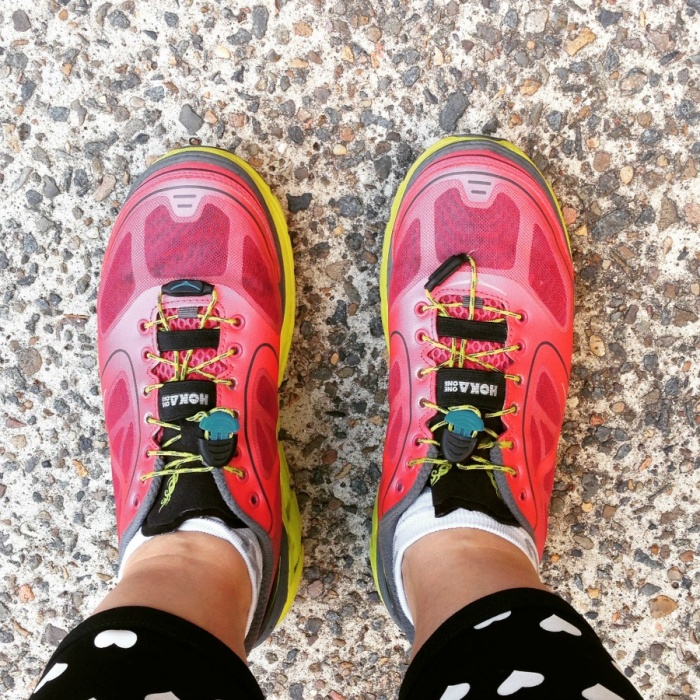 We decided not to shower each other with lavish gifts this year which saved a lot of stress, time and money. However, neither of us wanted to twiddle our thumbs around the Christmas tree, so I got David some of these super cool nanoblocks, all in the name of post-stroke rehabilitation. He will have award winning fine motor skills after putting this baby together. I didn't know about nanoblocks until I saw them here. Have you seen them around the traps? They're quite the revelation! Perfect for the person in your life who has everything.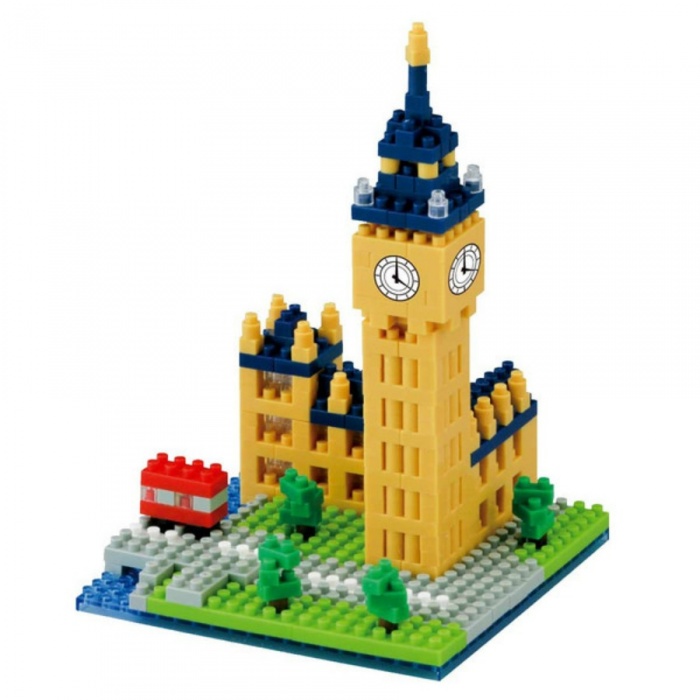 I'd been banging on about the book Underwater Puppies after I'd seen this review on Seeking Victory, and I was quite ecstatic to get it in my grubby little paws.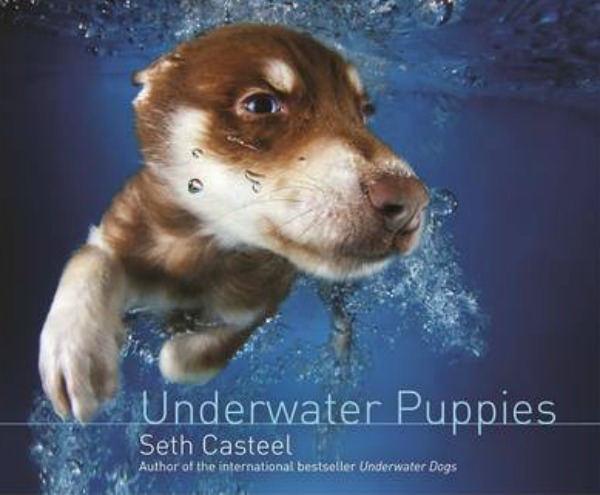 We got  invited us to our friend's place for a festive feast.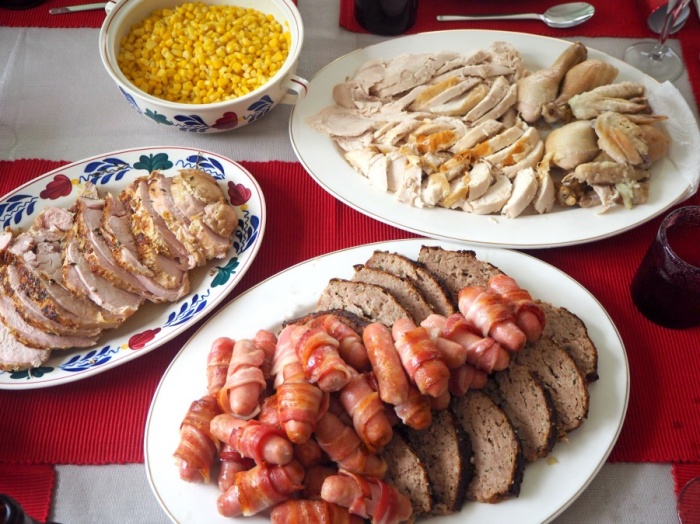 Dinner was a winner and just like Christmases past in the mother country. It was also a veritable display of a who's who in the kitchen, with Donna Hay's Roast Potatoes, Nigella's turkey and Delia Smith's stuffing. The pigs in blankets were a standout and made to Host St. Nick's secret recipe! We loved it all.
There was a Christmas Pudding which was drowned in brandy and then smothered with lashings of homemade brandy butter, which just about finished us off nicely.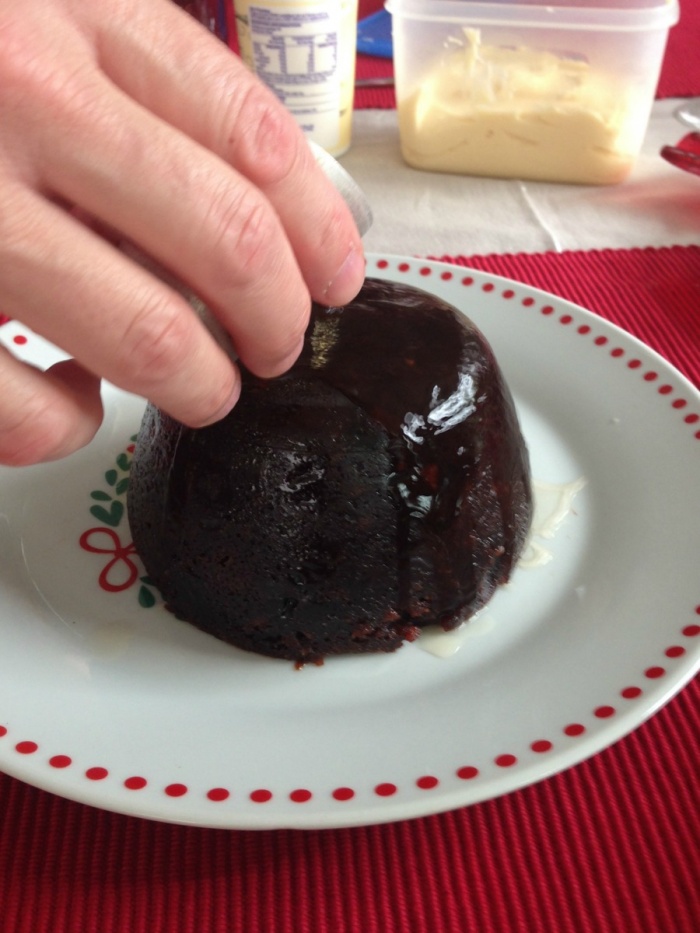 One of the best Christmas presents was remembering the remote function on my Olympus EM10 camera, so with the help of the hosts' trusty tripod and my uber handy iphone, we could get a photo of the complete Christmas crowd! What a cracker!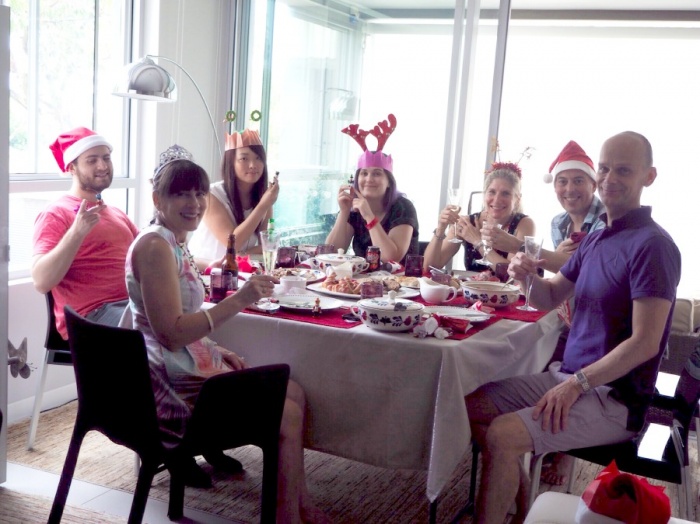 Talking of crackers, they were some of the best I've ever had the good fortune to pull, each bearing a darling decoration. Here are the spoils of our collective crackers which cleverly co-ordinated with the table centrepiece.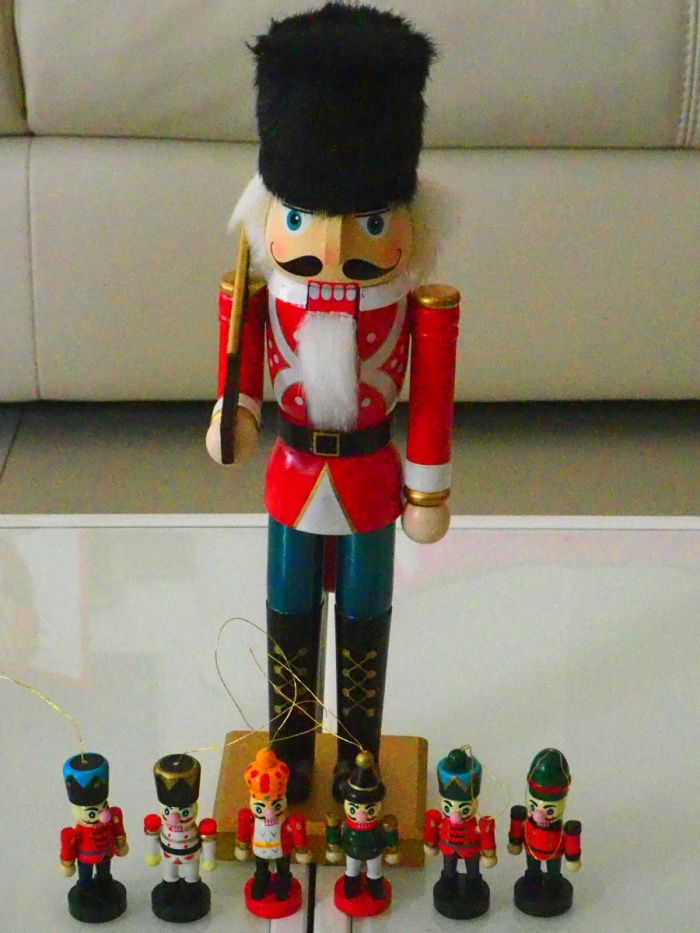 There was some after dinner game playing. David and I were the 2014  Articulate Champions "fist pump." We did quite well at Cranium too, but gave that up as a bad job because it's the game that never ends.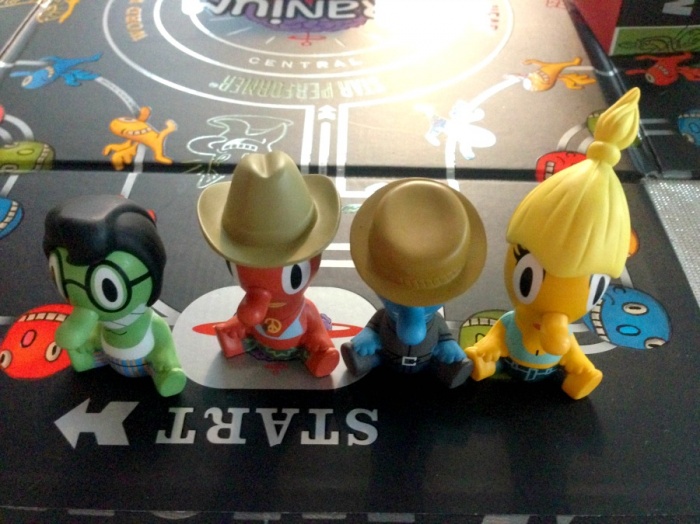 We refuelled with turkey sangas and my Christmas Piece De La Resistance the Red, Green and White Rocky Road Wreath (with 3 types of M&MS no less). Praise be to the lovely Lucy, from Bake Play Smile for the Chrispiration. It was the perfect end to a perfect day.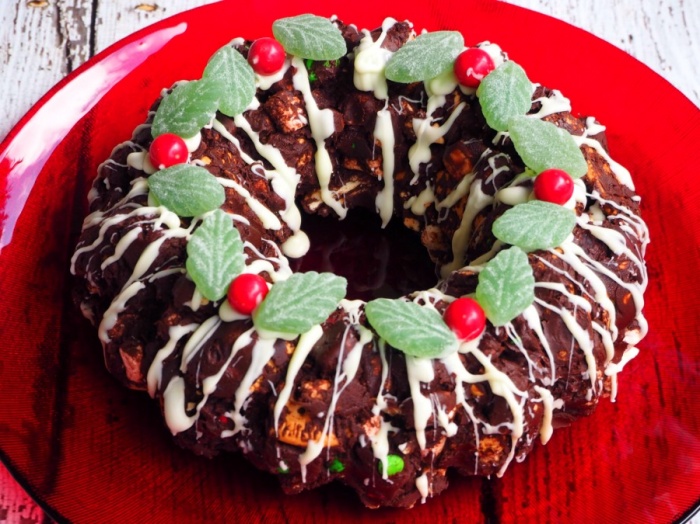 We had eaten, we had drunk and we were all very merry.
The sun was shining on Boxing Day so we went to the beach to listen to the waves, feel the sun on our skin and the sand between our toes.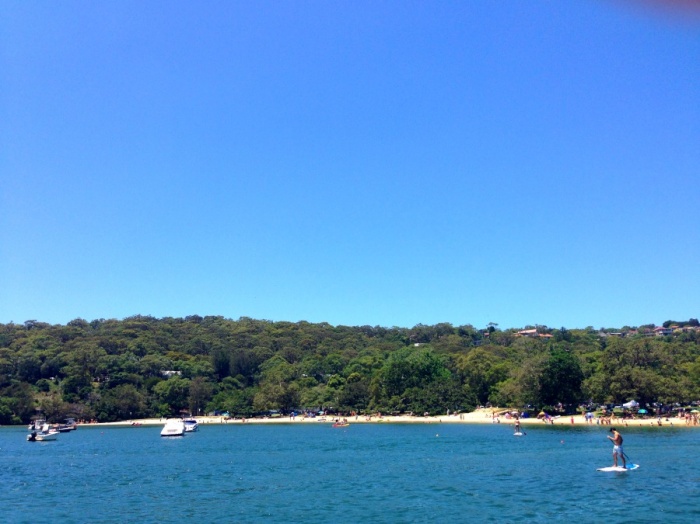 Christmas 2014, you've been wrapped.
I'm already looking forward to doing it all again next year. In July!
What went down at your yuletide? Do you have  Christmas traditions? Was your dinner hot or cold? Board games – yay or nay? What did you find in your cracker? Tell me about your you-ltide in the comments!