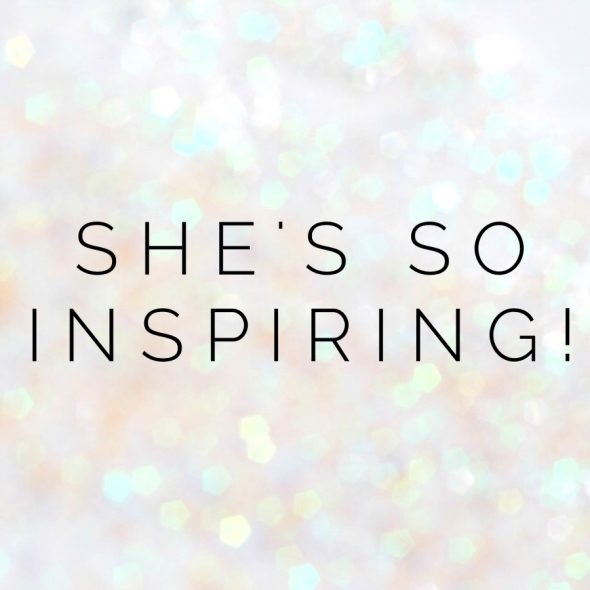 Today heralds the start of a new series, She's So Inspiring, My life has been touched by some uber amazing women whose passion for life and the way they  choose to live it have really inspired me and I wanted to share some of that awesome right here.
 Some of these women are bloggers, some are not, their lives are all different and  they are all special. I feel honoured and privileged that they are sharing their stories and sprinkling a little bit of their awesome right here. May you be wom-inspired! So without further ado…
Meet Lisa Humphries
I first followed Lisa when her inspiring blog space was featured in Fat Mum Slim's 21 Inspiring Blog Spots. It was love at first sight when I saw her Instagram feed, and I loved her as much as her photos when we met in real life, that one time when we were ladies that lunch. Lisa is beautiful inside and out, and I love how passionate she is about helping others and making a real difference.  Lisa has triumphed over adversity with courage and dignity and now she uses her  life experience to give something back both in her work and on her blog  The Art of Joy. I am so grateful to Lisa for sharing a little bit of her self her on the blog.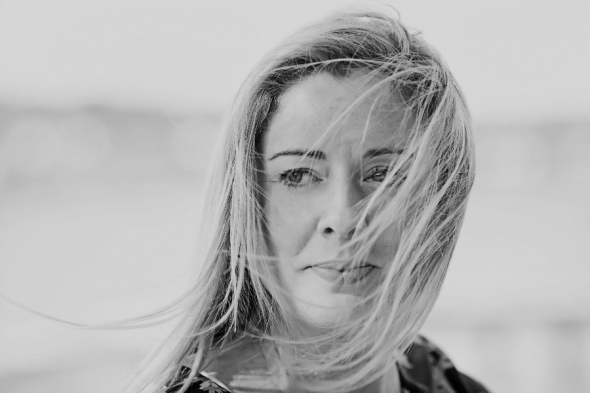 Tell us a bit about yourself.
I am a passionate Mother, blogger, professional fundraiser, event manager and volunteer for many causes close to my  heart. Since experiencing brain injury and breast cancer in my  immediate family as an adolescent I have been driven to support others by sharing my own story and through my career. As a motivated fundraiser and volunteer I hope to instill the values of compassion, philanthropy and kindness in my son who has just turned 5 years old.
As well as the very serious side to my life I simply love taking and sharing beautiful photos, cooking for and celebrating with loved ones, painting furniture white and using social media for good. I live  in Sydney, recently turned 40 and am currently working on several national fundraising campaigns whilst volunteering and blogging about my mission to create a life that matters.
Tell us 3 things you are and 3 things you're not. 
I am passionate, kind and wise.
I am not mean, patient or late.
Complete this sentence, ____________________  changed my life. How and why?
Being a young Carer changed my life.
I was 16 when this became my reality, for 11 years my family was a team of Carers for my Mother who lived with a brain injury and advanced breast cancer during this time.
It changed me in ways that at first broke me and then eventually made me. I am more compassionate, less angry, more wise and less focused on the trivial and meaningless.
What has been life's greatest lesson?
The greatest lesson for me has been that all encounters, all relationships and all circumstances are chances for growth. It takes a lot of these things and a lot of self love to find the lessons amidst the pain sometimes, it is these lessons that allow us to become who we really are though.
What is your biggest achievement?
Motherhood is the achievement, the role and the opportunity for learning that I am most proud of! It is by far the most profound experience in my life so far, and single parenting as a part of that is also a great achievement of which I am proud! Parenting is hard, some days it is simply exhausting and it can break your heart, over and over. It is a gift though, and the more you explore its meaning while also retaining who you are, the greater the achievement it becomes.
What has been your toughest obstacle and how have you overcome it?
Losing my Mother, who was also my best friend. She was only 48, I was 28. It is an ongoing obstacle, that changes and evolves as I do. My resilience deepens, my compassion for myself expands and every day I grow a little wiser as I overcome this great loss.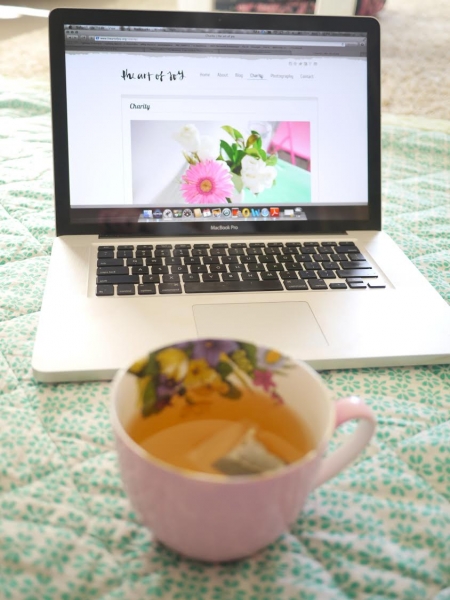 Viktor Frankl says "Those who have a 'why' to live, can bear with almost any 'how." Everyone needs a purpose, what's yours?
My purpose is to share my own traumas, my experiences and my great loss so that others know that there is hope, to be an example of resilience and survival.
My purpose is to shine a light in the darkness that those who live with anxiety and depression need most.
What are your words to live by?
Be the change you wish to see in the world.
If you could have any mentor, alive or dead, who would you choose and why?
Audrey Hepburn, my hero. Audrey would be my ideal mentor, her grace and generosity amaze me. Her work with Unicef and her own charity inspire me always and if there is anyone I could choose to lead me through life if would be her!
If you could play hookie for a day what would be on your list to do?
I have created a life that does not need me to take a day off! I work part time, for a charity that I adore, mostly from home. The things on my list for playing hookie are the things that I am blessed to do most days: blogging, volunteering, Motherhood, cooking, meditating, heading to the beach, writing, reading, swimming and anything else that lights me up. My darker times were a huge wake up call, that there is no guarantee of a tomorrow, so you need to create the life that you love now!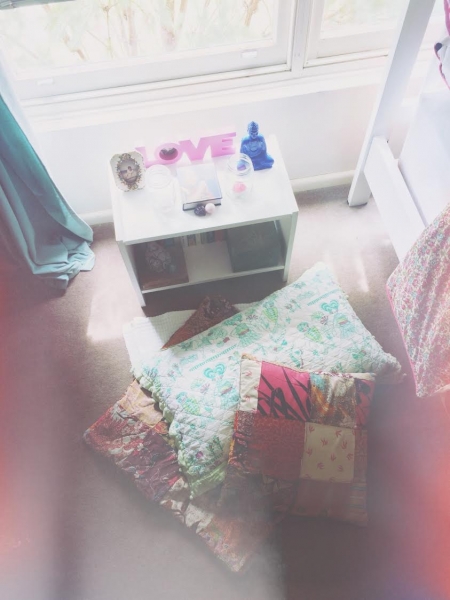 You give so much to others, what do you do to take care of yourself?
Self care is at the top of my daily priority list! I do a lot of reading, learning, writing and meditating. I spend precious time with family and a small number of friends who truly lift me up. I say no a lot, to the things and the people that I know will drain my energy. I have very clear boundaries that allow me to take care of myself and my family first, always.
Thank you for sharing, Lisa xx
Let Lisa inspire you a little bit more…
on the blog 
on facebook
on pinterest 
on instagram 
and on twitter