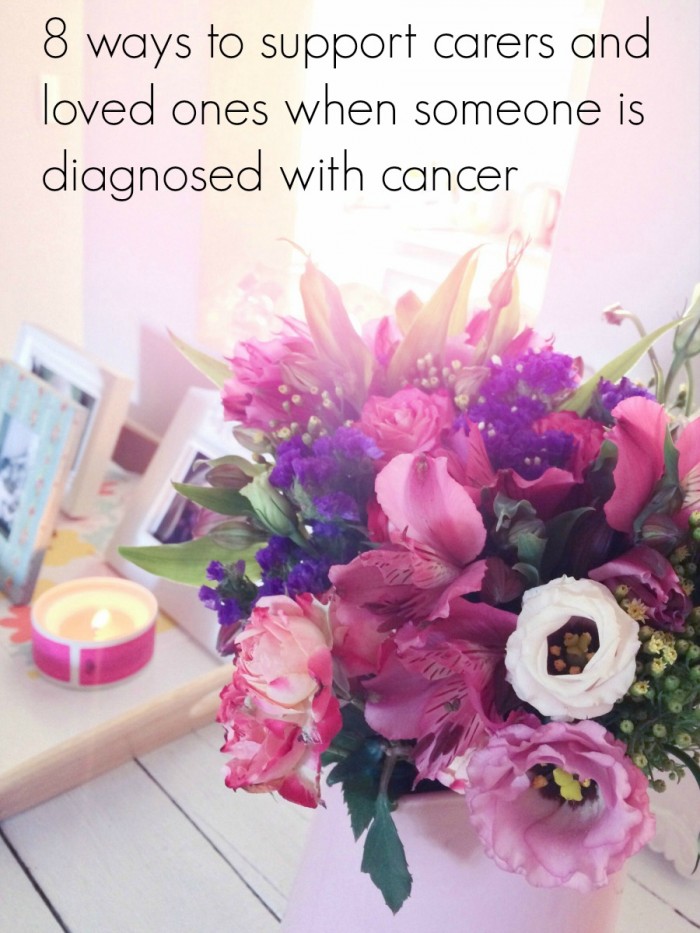 It's hard to believe but  it's my 3 years and 6 months cancerversary tomorrow (yes, cancerversary that's a thing,)  so this beautiful guest post from Lisa is perfectly timed. A friend once remarked that during diagnosis and treatment, David looked more ill than me. Watching my loved ones carry the load was one of the hardest things to bear during my cancer journey. Cancer doesn't just affect patients, it affects friends and families too. Everybody hurts. That's why it's so important that loved ones and carers get support too.
Lisa from The Art of Joy is a wise and beautiful soul.  I'm so grateful that she's sharing her wisdom and experience here today – together we really can make a difference . Thank you, Lisa.  You're so inspiring. 
The dreaded C word has touched us all in some way. Sadly I consider myself an expert on the topic, for various reasons. Firstly, I lost my beautiful Mother to breast cancer when she was only 48. It was 6 long years of pain and medical-defying survival on her part, she was originally given 6 months to live!
My family and I quickly took on the role of her Carers, it was a full time job for the 5 of us. At the time I simply did my best to survive, with hindsight and a lot more wisdom I have learned more about myself through all of this than I ever expected though. I learned about compassion and the concept of resilience, and I learned that we are all only trying to be the best we can be in any given moment.
Losing my Mother prompted a dramatic career change for me too, from the corporate world to the charity sector. It was the best move I have ever made, and I have never looked back. During this time I have been able to raise vital funds for some of the biggest cancer charities in Australia, and I also spent some of the time managing a team of nurses and supporting newly diagnosed patients.
So, my experience qualifies me as a bit of an expert, not in the medical sense, in the life sense. I became passionate about sharing my own story after I was finally diagnosed with depression and reached out for the support I so desperately needed as a young Carer. For more than ten years I suffered in silence, thinking that I should simply be getting on with things. The greatest lesson learned here, it is never OK to simply suffer in silence, there is always help available and there is always hope.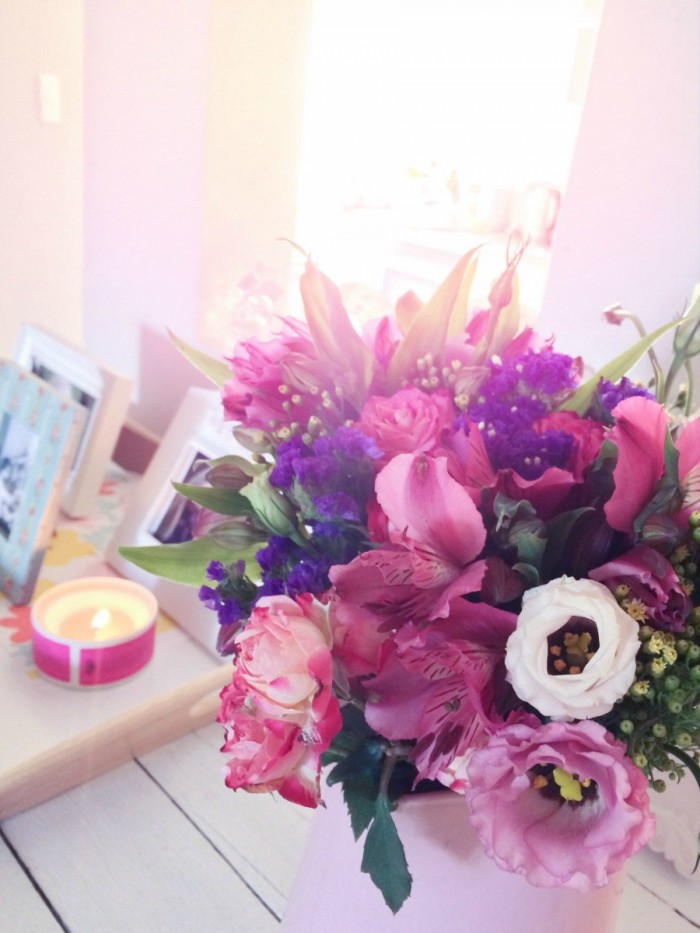 As a Carer for such a long period of time I gained some valuable insights into the experience of cancer, into the impact on the patient and on the people around them. Everyone matters, everyone is important and although the focus is clearly on the patient for obvious reasons, there are some really simple yet powerful ways to acknowledge and support the carers and loved ones when someone is diagnosed with cancer.
1) In a practical sense, there is a lot of pressure on the family and Carers. It takes a huge amount of time to physically and emotionally care for someone who has been diagnosed with cancer. The practical realities of life can easily be forgotten when you think about how you can support someone. Meal preparation, cleaning, groceries and other family help including babysitting, dropping kids to school, collecting them after school are all practical ways that you can support the Carers and loved ones.
2) Listening, without judgement, without always offering advice and simply in stillness is one of the greatest gifts that you can give to a Carer or family member. The majority of the decision making, planning and care is focused on the patient so any quality time that you can offer to a Carer or loved one is invaluable. Let them share as little or as much as they need to.
3) Care packages are a lovely way to show support in a non-obtrusive way if you are not in regular contact with someone or if there is distance. Carers and loved ones need care too, so think about the things that make them happy and you could make up a package especially for them. Maybe some magazines, skin care, snacks for the hospital, a new book or uplifting reading material that will let them know you care.
4) Information and links to Carer support groups or Carer specific resources may be appropriate in some circumstances. As a Carer I felt very isolated and there was not a lot of this type of information and support available or offered to me. It is not going to be the right thing for everyone, it is such a nice gesture to do a little research and simply provide some of the material though.
5) Focus on the Carer as much as possible, without taking away from the importance of the patient and their treatment. It can be as simple as always making a point to ask how the Carer or family member is doing, as well as asking about the patient.
6) Keep in regular contact with Carers and loved ones so that they know they are not alone. It can be a really isolating experience, it can be terrifying and uncertain and many Carers do experience anxiety and depression. Something as simple as a regular text message, email, short messages of support and inspiration on social media, whatever you think is going to work for the individual to help them feel connected and less alone.
7) Escapism and fun is essential too! It can become overwhelming at times spending so much time focused on cancer, on treatment and plans for the patient. Carers and loved ones need to be reminded that it is OK to laugh sometimes, it is OK to enjoy some quiet moments away from 'cancer'. I remember being too afraid to laugh on so many occasions, the guilt would get to me and stop me from feeling any joy at all.
8) Offer to attend some of the appointments that the Carer is committed to with the patient, if this is appropriate and you have the time. It can make a huge difference to simply provide some respite and alone time for the Carer and family members.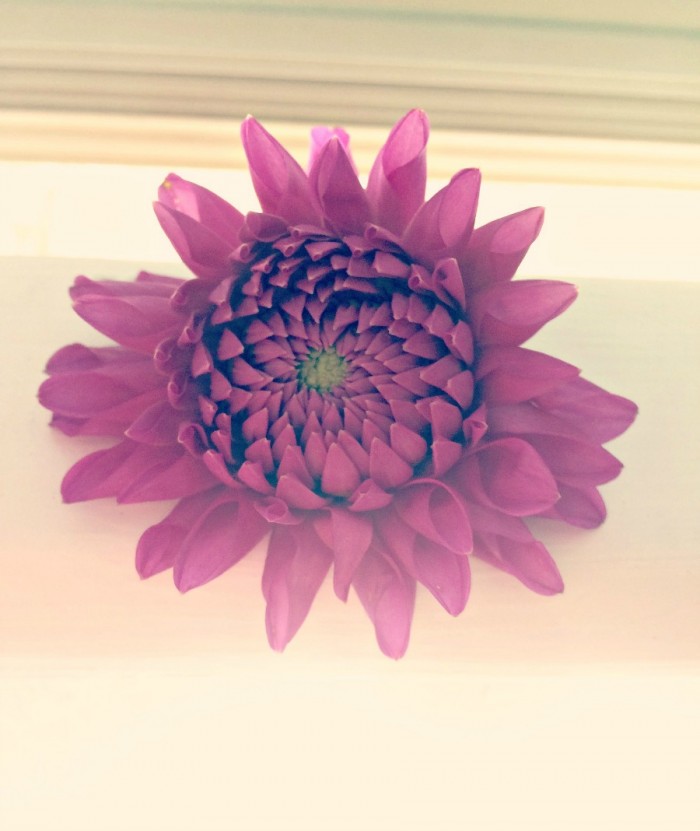 Most importantly I think is the reminder that we are all in this together. The more positive energy, friendship and kindness that you can share with a Carer, family member or loved one the better for all involved, including the patient. If you yourself have been diagnosed, if you are a Carer or a loved one please remember that you are not alone, and it is perfectly OK to reach out and ask for help.
I highly recommend you get more Lisa in your life
on the blog 
on facebook
on pinterest 
on instagram 
and on twitter 
image credits: Lisa Humphries