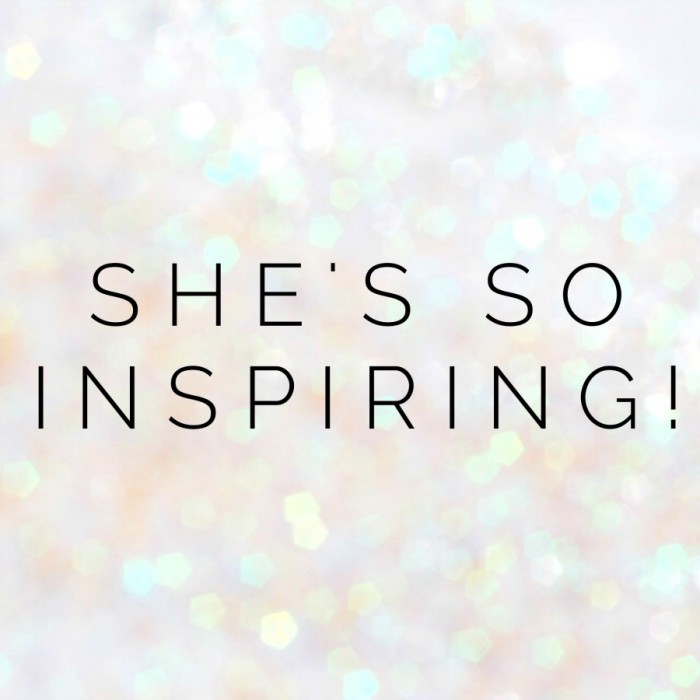 My life has been touched by some uber amazing women whose passion for life and the way they  choose to live it have really inspired me. Some are bloggers, some are not, their lives are all different and  they are all special. I feel honoured and privileged that they are sharing their stories and sprinkling a little bit of their awesome right here. May you be wom-inspired!
Meet Laura Sobiech.
Two years ago, I stumbled upon the story of Zach Sobiech, a teenager who had terminal cancer and had started to write songs to say his goodbyes to friends and family. This movie moved me to tears, touched my heart and inspired me to write this. If you have 20 minutes and some tissues, watch this. Your life will be richer for it, I promise.
As much as I was in awe of Zach and inspired by his story, I was also in awe of  his mum, Laura, her strength, her courage and her grace. I know how difficult it was for my mum to face my cancer diagnosis. I wondered what got Laura through. How do you live through your child's terminal diagnosis? And how do you go on living after they've gone?
But then, last year, I read Laura's book Fly a Little Higher. It answered all of my questions and more. She's been on some journey and I'm sure it's taken her places she never wanted to go. Her story is a tale of a mother's love, a son's battle with Cancer, her trust in God and a song that touched the hearts of millions.
It was one of the most inspiring books I've ever read. The book was a bit of paradox if the truth be told. An easy to read style with a difficult topic, heartbreaking but uplifting, funny and sad, but most of all, it was honest and real and true. I laughed, I cried and I was inspired.
I am both humbled and honoured that Laura is sharing her story here. Laura will tell you that she's ordinary but read her story and you'll realise she's anything but. She's extraordinary. She's also so inspiring!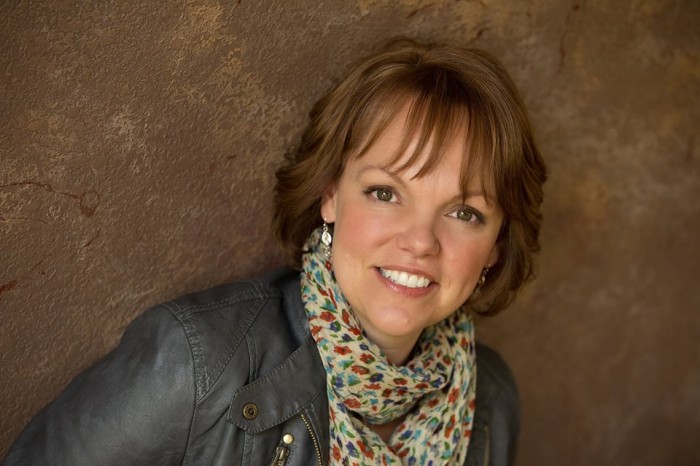 Tell us a bit about yourself.
I grew up in the small town in Minnestoa. I'm the oldest of seven children (five girls, two boys) and married my husband, Rob, at the tender age of twenty (married twenty five years! Woot!). We have four children, Alli, Sam, Zach and Grace.
I'm a very average person. There is truly nothing extraordinary about me, other than the children I have raised and story I have been given to share.
Tell us 3 things you are and 3 things you're not. 
I am more of an introvert than extrovert. I enjoy people but I really love alone time.
I am totally driven by deadlines. Without one, I meander.
I am spiritual.
I am not an adventuresome person (I prefer a rocking chair and a set of knitting needles over…say…rocking climbing).
I am not a good cook. I think making dinner should be a weekly event rather that daily.
I am not a sports fan.
Complete this sentence, ____________________  changed my life. How and why?
Cancer. It kicked me off the hamster wheel of life and woke me up to what is real.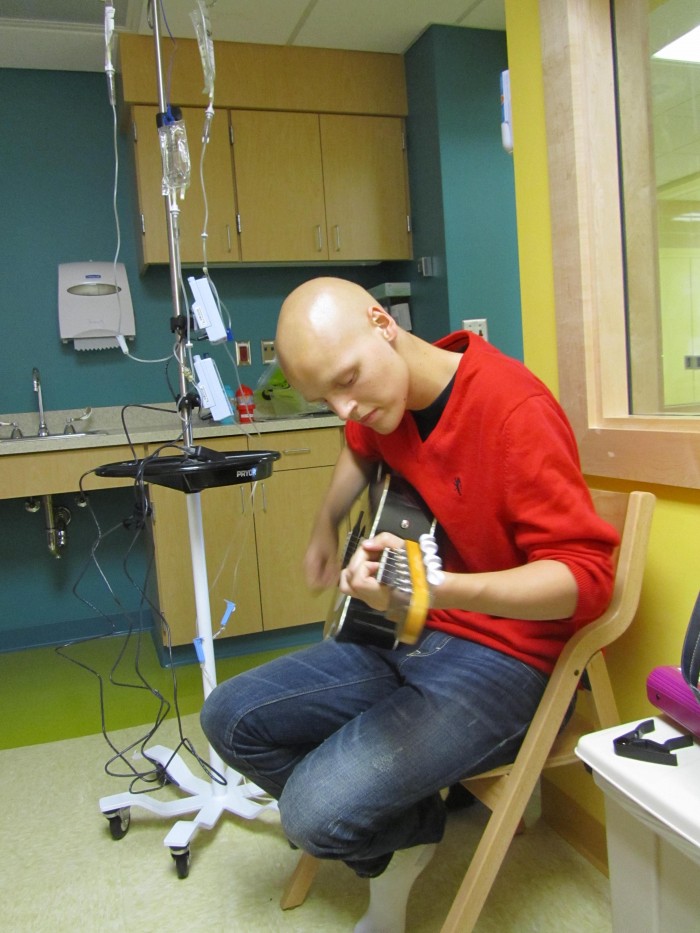 What has been life's greatest lesson?
Learning that joy, in its purest form, can be found in the deepest suffering – if we look for it.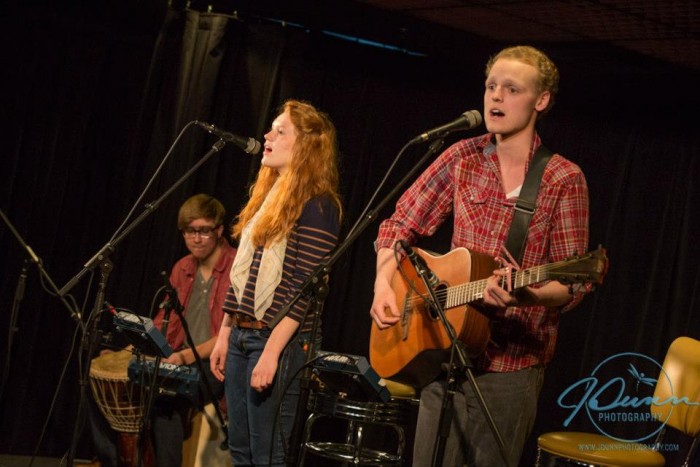 What is your biggest achievement?
Raising children who get it. And seeing one of those children complete his whole life – from beginning to end – with enormous grace.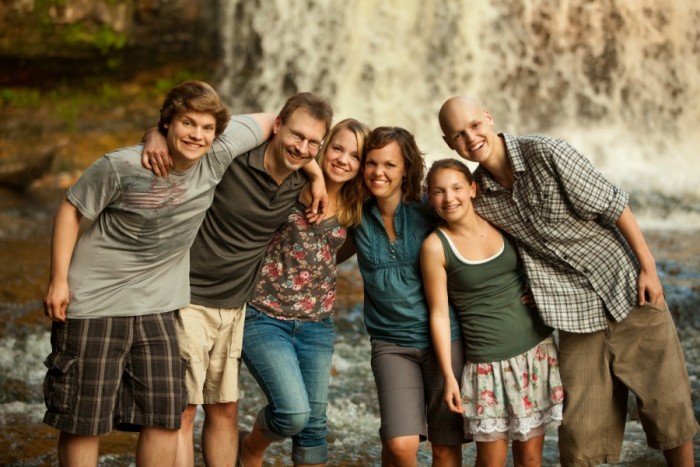 What has been your toughest obstacle and how have you overcome it?
Fear. I practice holding on loosely and keeping my site set on eternity. It's a constant battle.
Viktor Frankl says "Those who have a 'why' to live, can bear with almost any 'how." Everyone needs a purpose, what's yours?
To live a life of grace and to be a vessel of grace in our world.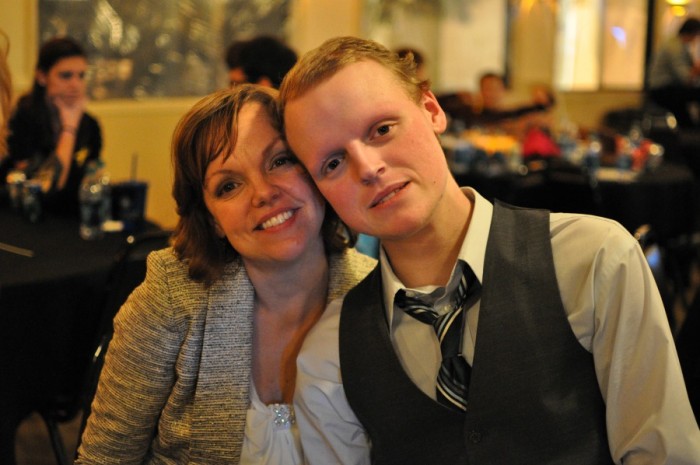 What are your words to live by?
Let nothing disturb you,
Let nothing frighten you,
All things are passing away:
God never changes.
Patience obtains all things
Whoever has God lacks nothing;
God alone suffices.
— St. Teresa of Avila
If you could have any mentor, alive or dead, who would you choose and why?
Mary, Christ's mother. I leaned on her through Zach's battle. She gets it and is a source of comfort and strength. And maybe St. Teresa of Avila; she was kind of snarky and I like that.
 If you could play hookie for a day what would be on your list to do?
Oh, maybe lunch with friends or curl up with a cup of coffee and book…or rearrange the bookshelf downstairs. Told you – nothing extraordinary here.
You give so much to others, what do you do to take care of yourself?
Occasionally I get my nails done and buy shoes. But the best thing I do for myself is to take time every day to pray and meditate. Without connecting with God daily, I do nothing.
 Thank you for sharing, Laura.
You can find Laura…
on twitter  
on facebook
and find out more about the book here.