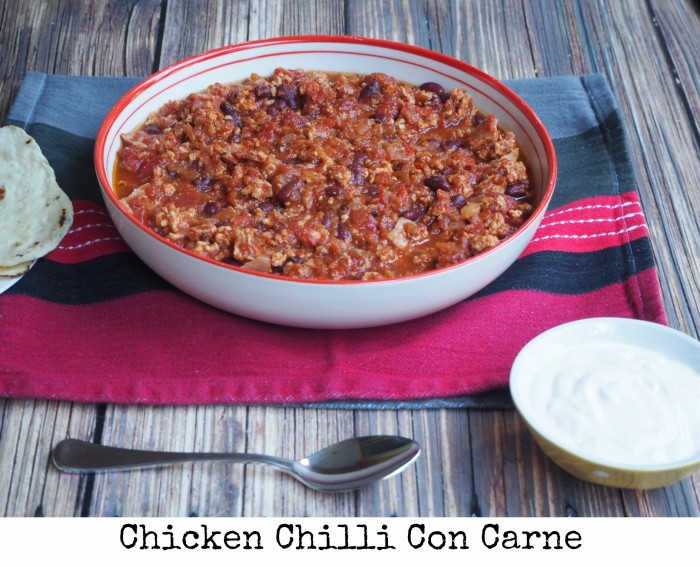 Serves 6
We are big fan of all food Mexican in this house so this dinner is of course, a winner. It's super simple and easy to make, and it's a great alternative to it's beefy cousin. Serve it up with some rice or tortillas and have yourself a dinner fiesta!
Ingredients
1 tablespoon olive oil
1 red onion, chopped finely
2 cloves garlic, crushed
500g chicken mince
2 rindless bacon slices, roughly chopped
1 red capsicum, chopped finely
1 tablespoon Mexican spice mix
1 fresh long red chilli, chopped finely
2 x 400g cans chopped tomatoes
1 x 400g can kidney beans, rinsed and drained
How to
Heat the oil in a large saucepan. Add the chicken, garlic, onion, bacon and capsicum and cook, stirring, until cooked through. Add the Mexican spice mix and chilli. Cook, stirring, until fragrant.
Add the tomatoes to the pan and simmer, covered for about 30 minutes.
Add the beans and simmer, uncovered for about 15 minutes or until the sauce has thickened. Season to taste.
Serve with warmed tortillas and a generous dollop of sour cream. 
Other info
Prep and cooking time:  1 hour