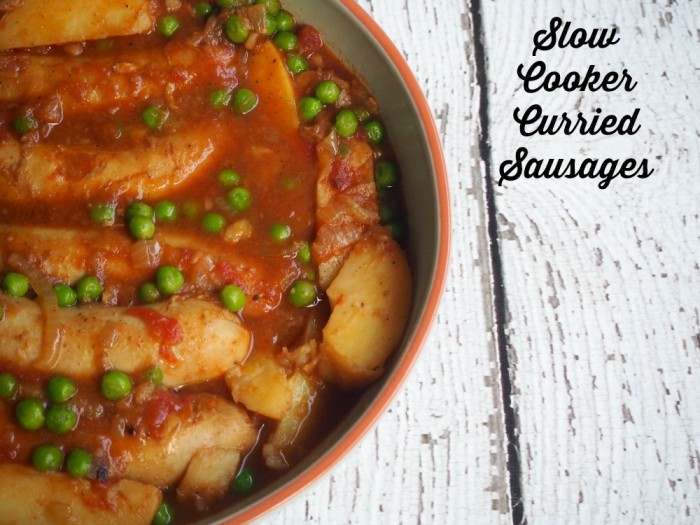 Serves 6
Some people call it Winter, I call it Slow Cooker Season! My slow cooker gets a thorough workout in the cooler months and this dish is an oldie but a goodie. I love how good it smells almost as much as I love how delicious it tastes. Sausages and spuds are always a winning combo!
Ingredients
12 thick beef sausages
1 tablespoon olive oil
2 brown onions, sliced thinly
2 tablespoons mild curry powder
400g can diced tomatoes
1 cup (250ml) beef stock
1 cup (250ml) water
800g potoatoes, unpeeled, cut into thick wedges
1 cup (120g) frozen peas
How to
Place sausages in a large saucepan, cover with cold water and bring to the boil. Boil, uncovered for 2 minutes and then drain.
Heat the oil in the same pan; cook onion stirring until onion softened. Add curry powder; cook, stirring until fragrant. Remove from the heat and stir in tomatoes, stock and water.
Place the potatoes in the cooker and top with the sausages and onion mixture. Cook covered, on LOW for 8 hours.
Stir in the peas and cook for 10 minutes more.
Other info
Prep and cooking time: 8 hours and 10 minutes