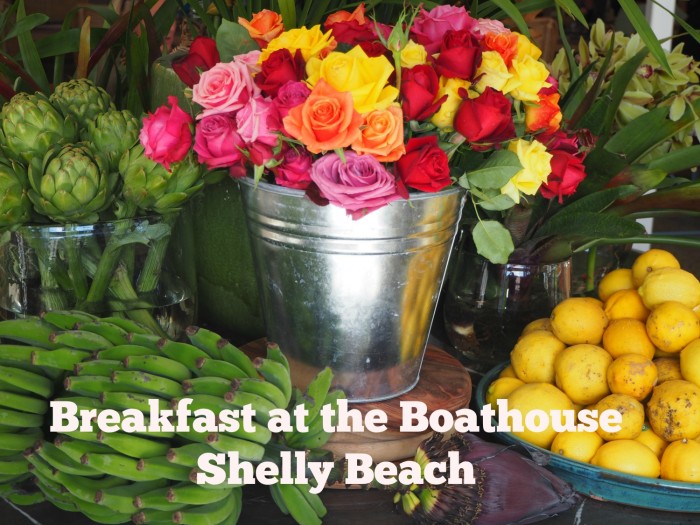 I love to make breakfast at home, but I can't deny I love to go out for breakfast even more. Especially I love to go out to breakfast with friends.
I may be almost Australian, but the English person in me will never cease to be excited about having breakfast at the beach in winter especially because winter looks like summer.
So can you imagine my excitement at the weekend when we had breakfast out, with friends and at the beach! A breakfast trifecta if ever there was one. Shall I tell you about the Boathouse Cafe at Shelly Beach? This is the latest addition to the Boathouse family, there's already a Boathouse at Palm Beach and Balmoral, which I've waxed lyrical about already. You can read about that here.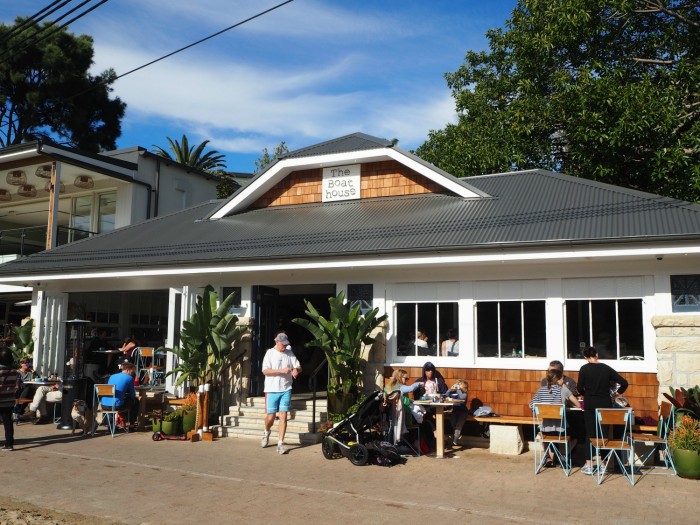 The interior is trademark Boathouse; bright, airy and full of the most delicious produce.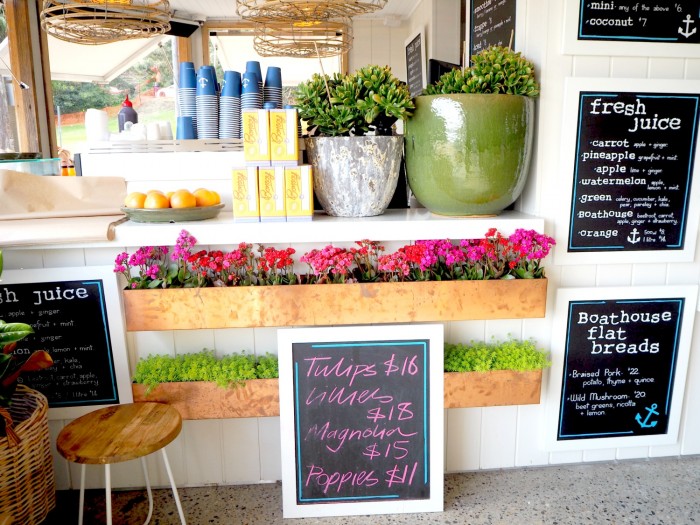 It's just swoonsome. This place is just fresh plus.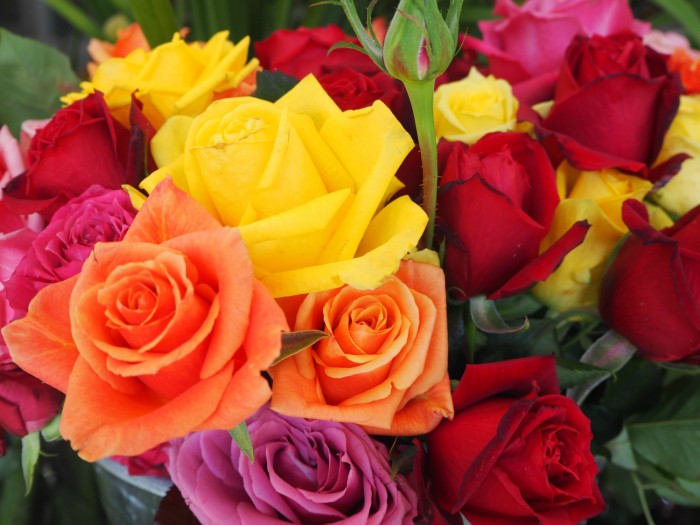 It looks just awesome inside and out.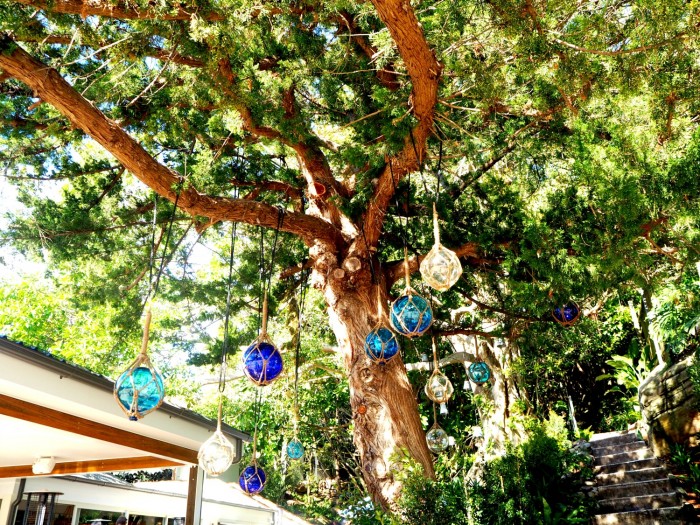 The food is classic Boathouse too.
I was pretty impressed with my Eugalo Farm; deep fried eggs, mushrooms, brown rice, in season greens and chilli. ($24) The eggs are poached, then crumbed and then fried and they are sublime. I wanted to take a picture of the soft, yellow oozy innards of those eggs but I was too busy having a foodgasm. Sorry about that, folks.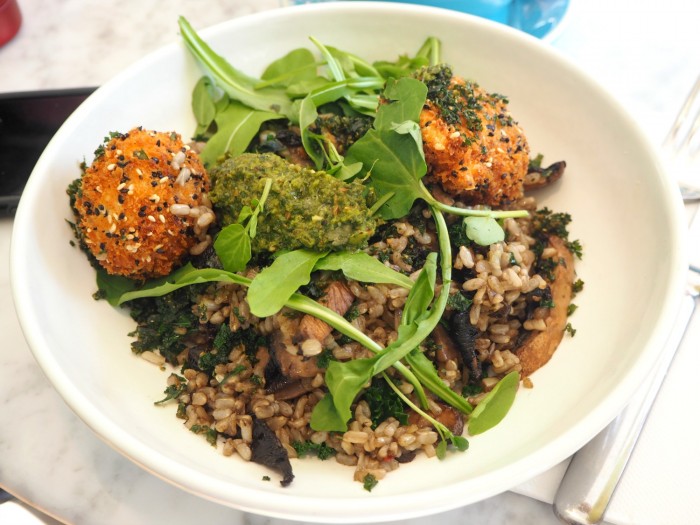 Let's talk about the breakfast flatbread instead, it's topped with eggs, smoked bacon, tomato, onion and manchego ($21) so think breakfast pizza and you kind of get the idea.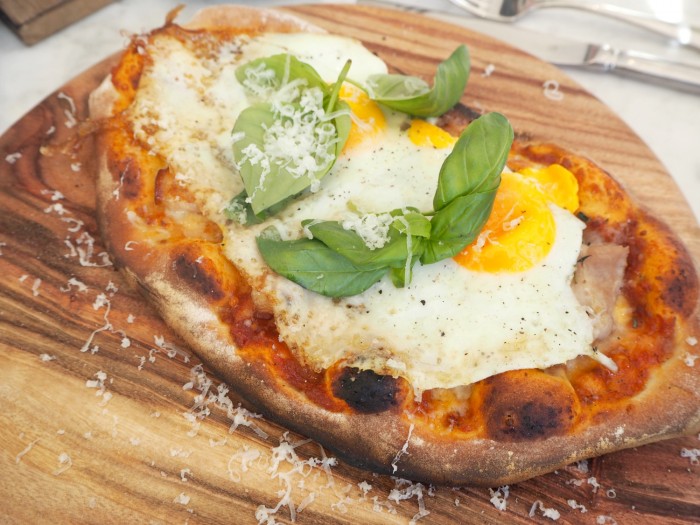 The Smoked Salmon with beetroot, poached eggs, pate and potato was very well received. ($24)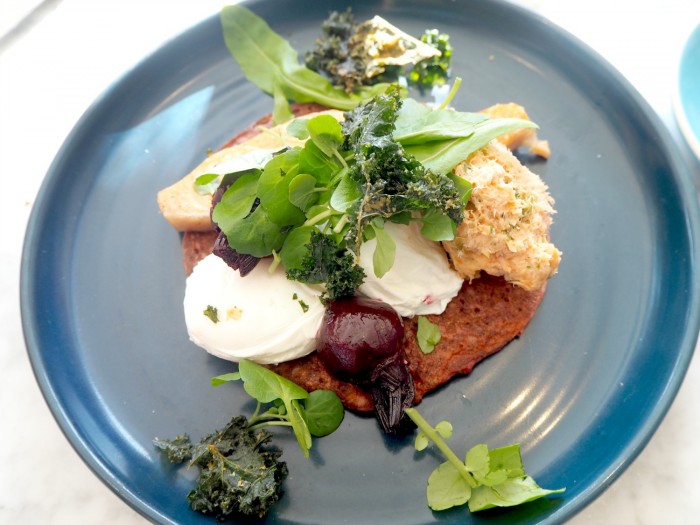 The poached eggs with bacon, roast tomatoes and sourdough was the Boathouse's answer to a Big Breakfast.($19)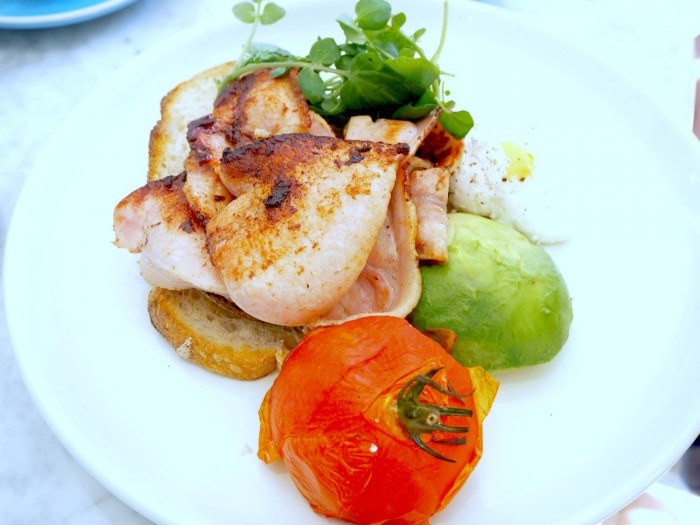 The Boathouse is literally right on the beach which is very kid friendly. There's plenty of space to run around and work off that breakfast.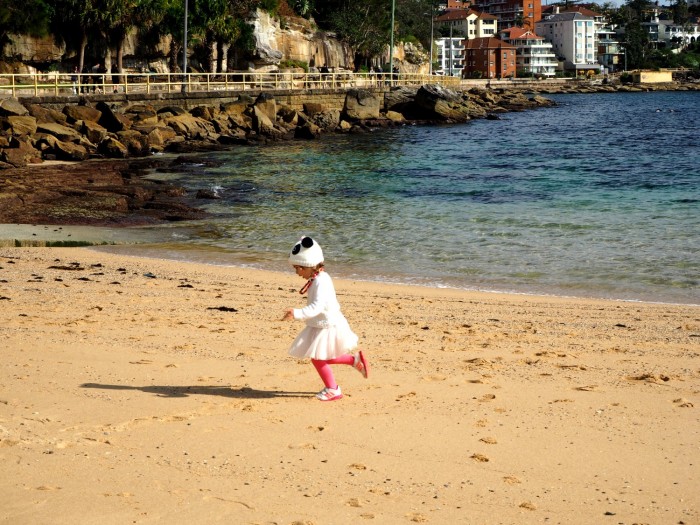 Or if indigestion isn't your thing, you can just stop and check out the view and all the people who are crazy enough to venture into the water in winter. 
After breakfast we walked up  to the headland to check out the view. Blue skies all the way, baby.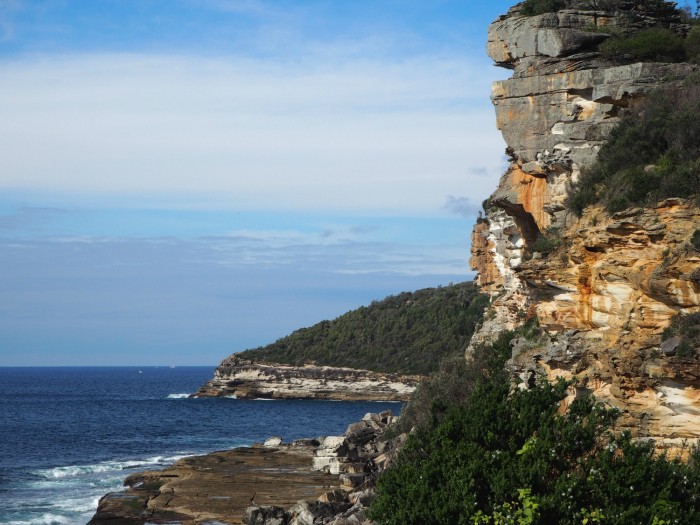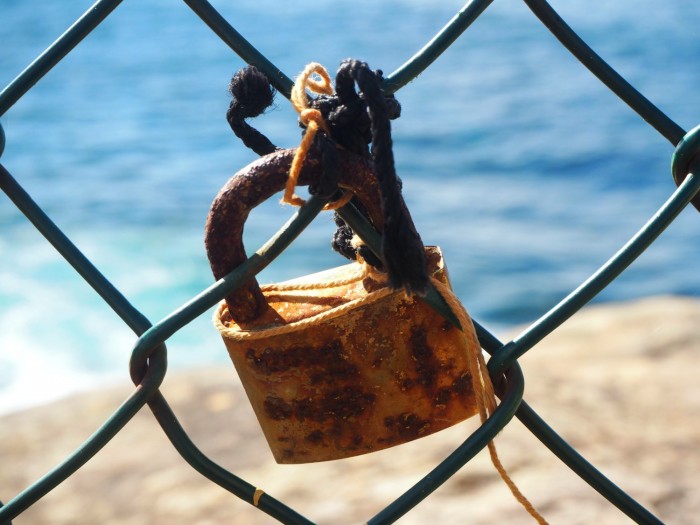 Sydney in winter isn't so bad after all. Especially when you have breakfast at the Boathouse.
Do you like to have breakfast in or out? Have you been to the Boathouse? What's the weather like where you are? 
This post is not sponsored in any way, I just had a delicious experience and I wanted to share it. All opinions are my own (and my friends') and my bill was paid in full by David.
The Boathouse Shelly Beach
is open for breakfast and lunch daily
and dinner Tuesday to Saturday
at 1 Marine Parade
Manly
NSW 2095
Tel +61 2 9934 9977