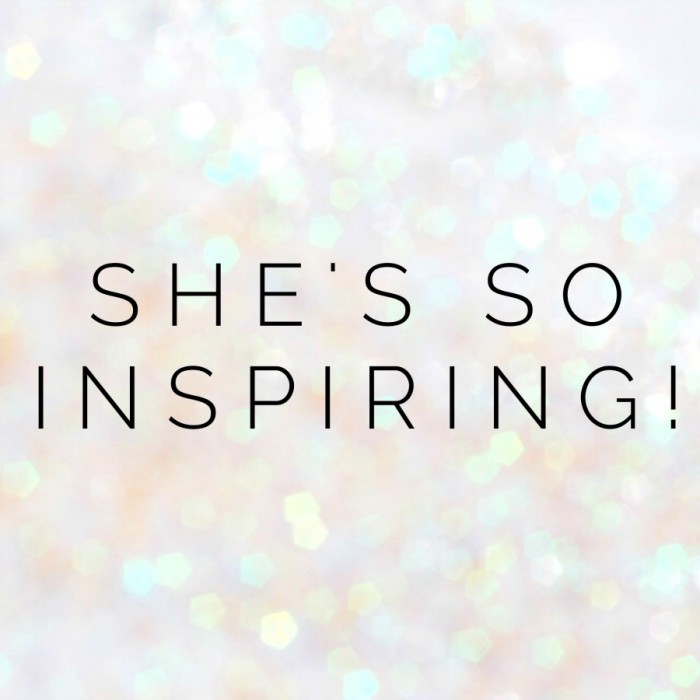 My life has been touched by some uber amazing women whose passion for life and the way they  choose to live it have really inspired me. Some are bloggers, some are not, their lives are all different and  they are all special. I feel honoured and privileged that they are sharing their stories and sprinkling a little bit of their awesome right here. May you be wom-inspired!
Meet Kathy Johnsun.
Kathy is my friend and tormentor, oops, I mean trainer and she's totally awesome. She is like the human version of the Energiser Bunny, she just never stops. Her enthusiasm for life, her love for her family and her passion for wellness always inspire me. That's why I made my Pinky Promise with her (it's such a great giveaway – have you entered yet?!) You can't be in the same room as Kathy and not feel happy. It's just not possible. Her enthusiasm is positively infectious. She inspires me, not just to be a fitter person but to be a better person. She's so inspiring.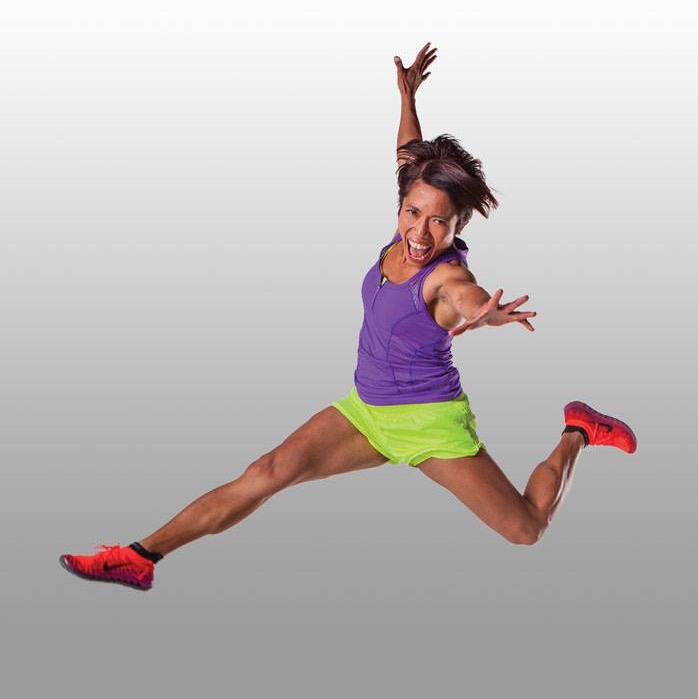 Tell us a bit about yourself.
I'm Kathy Johnsun, a wife & proud mum of 2 beautiful kids Ryan and Hannah. I'm a Personal Trainer and Group Fitness Instructor at St Leonards Fitness First, Sydney.  I teach Zumba, Aqua, Boxing, and Basic Training. I love running 10km races to Half Marathons. I'm so blessed I get to do what I love everyday because I'm passionate about helping people become the Best they can be. I get a huge thrill out of helping my clients run their first race, complete their first marathon, earn their Spartan medals, become beautiful brides and lose weight after having babies.
Tell us 3 things you are and 3 things you're not. 
I'm passionate about life and living it to the full.
I'm a crazy Zumba Instructor nicknamed "Bananas" in the Zumba World.
I'm a good connector with people.
I'm not a Fitness Guru.
I don't smoke, drink or gamble.
I'm not a Tiger Mum!
Complete this sentence, ____________________  changed my life. How and why?
Zumba changed my life when I became a Zumba Instructor in April 10, 2010. I met the most amazingly talented and inspirational Maria Teresa Stone who is the Zumba Education Specialist of Australia and I got my license to teach Zumba through her. I finally found a fitness program where I could express my love of music and dancing and share it with people from all walks of life. Zumba is so joyous it makes so many people happy!
Over the last 5 years Zumba has connected me with so many wonderful people from participants to fellow instructors – some of which are now my dearest and closest friends. I was lucky enough to meet Zumba Instructors from all around the world at the annual Zumba Convention in Florida, USA in 2013.
Zumba has opened up many opportunities for me to reach out to various charities. I really enjoy volunteering as a Zumba Warm Up girl for charities like The Mothers Day Classic, The Colour Run, MS Walk/Fun Run, The Mud,  RunRelay4Life and the Variety Santa Fun Run.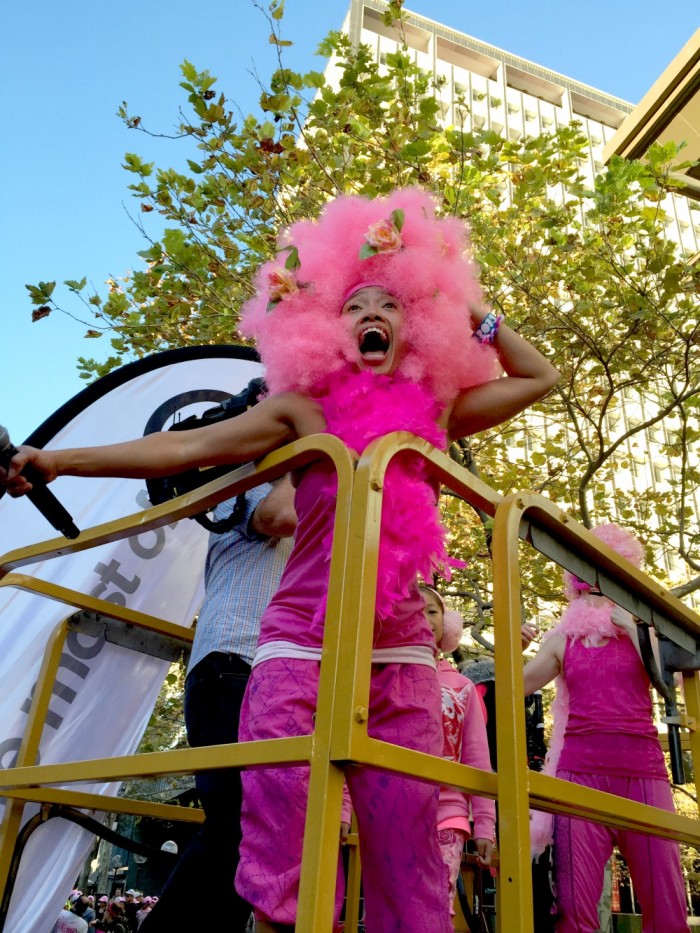 What has been life's greatest lesson?
Life is too short. On May 4th 1991 my second youngest sister Elaine died at the age of 18 when she was hit by a car crossing Warringah Rd, Forestville right outside our house. She was in a coma for 5 days straight at Royal North Shore Hospital. I remember my whole family – Ma, Pa and my youngest sister Malou never leaving her bedside just in case she woke up from the coma. We wanted one more chance to talk to her. We hoped and prayed for a miracle, but the brain hemorrhage was too severe. I'll never forget Ma collapsing on the floor, holding her knees to her chest, rocking back and forth screaming "Anak Anak!" (meaning: My child. My child).
Losing Elaine was the deepest sorrow my whole family has ever experienced. Words really cannot describe the emptiness, the hole in our family, the pain, the loss, the grief we all endured. Only people who have lost someone they loved can even begin to understand what it's like to miss them once they're suddenly gone from your life.
I was 19 years old when this happened. My sister's death affected me in the most profound way in the years to come. Today, 24 years later, I really feel that sayings like "Live Life to the Full", "Carpe Deium!" or "Seize the Day!" or "Don't count the days. Make the days count!" resonate with me and my family.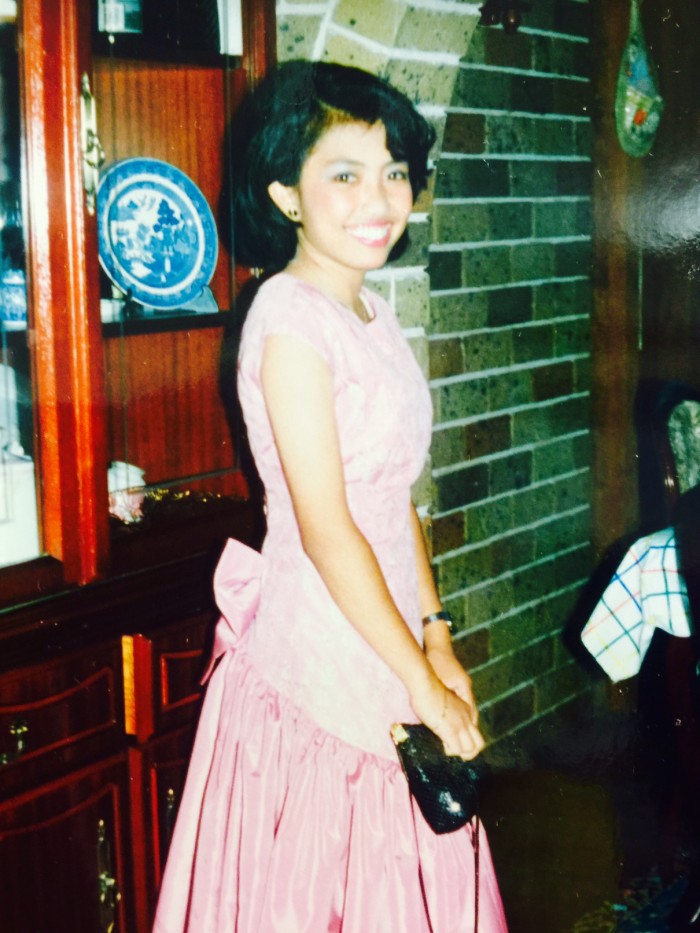 What is your biggest achievement?
In life,  I believe my biggest achievement is marrying Colin and having our 2 wonderful children, Ryan and Hannah. My family are my entire Universe. I want to be the best wife and the best mum I can be for them. I love them to the moon and back and for all eternity.
In terms of my fitness career, it has to be winning the  Australian Fitness Network's Group Fitness Instructor of the Year Award in 2014. It was an honour and a privilege to be nominated by my peers and to receive this award at FILEX last year. It was a HUGE buzz!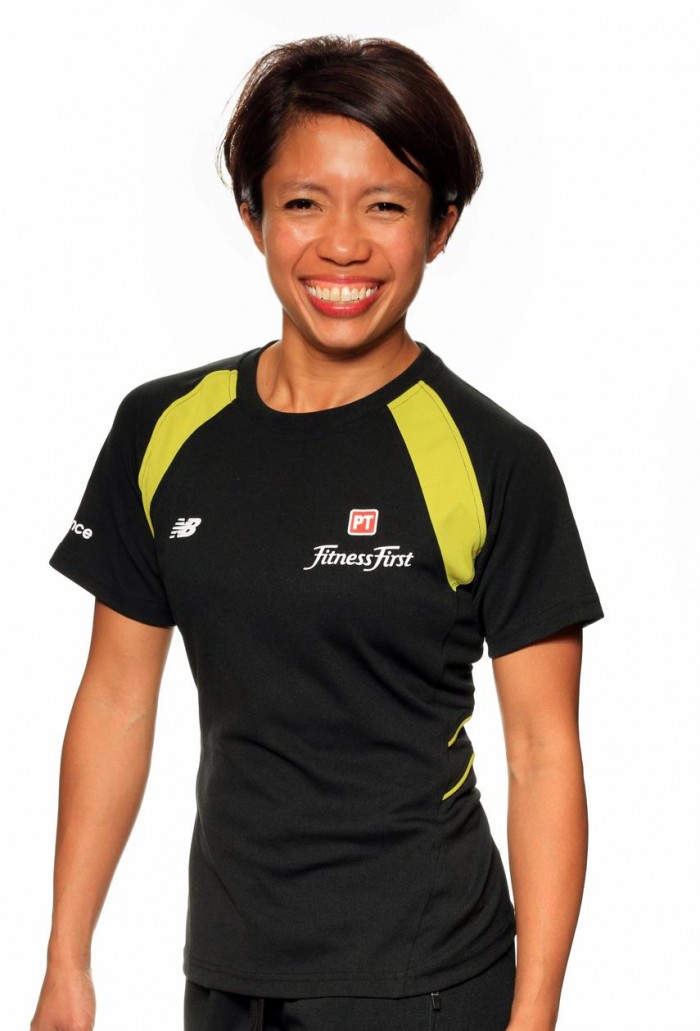 What has been your toughest obstacle and how have you overcome it?
Snapping my Achilles Tendon back in September 26th, 2014 while training for my first Spartan Race would have to be the toughest obstacle. BTW, If you're after a great surgeon look no further than Dr Matthew Lyons! He re-attached my Achilles September 29th 2014 at the Mater Hospital.
Being such an active person all my life, to be told that I was not allowed to run, dance, jump or anything of like that for up to 9 months (at the very least) was a huge shock to the system! I was very upset. I bawled my eyes out. I was most upset about not being able to teach Zumba. On the up-side at least I could still train my clients. Two weeks after surgery I was hooning around the gym training my clients whilst on my knee scooter with my leg in plaster. I thought it was hilarious. So did my clients. However, the novelty of the scooter soon wore off as the reality of not being able to walk properly without crutches or a knee scooter hit me. Daily tasks of getting dressed, moving up and down stairs on my bottom, grabbing milk from the fridge, would result in me covered in sweat from all the effort it would take.
Rehab is a long, s-l-o-w and tedious process. But I realise just how important rehab really is if you want to get back to doing what you love to do. My Physio can tell if I have been neglecting my special rehab exercises. Everyday I have to do calf-raises, balance work, theraband glue work. Every week at least 3-4 times a week I get in the pool at our gym to walk, jog and run in the water. I also use the bike and the cross trainer to get my fitness back.
I now have a new empathy and a new passion to help other people with similar injuries because I understand and respect the healing process.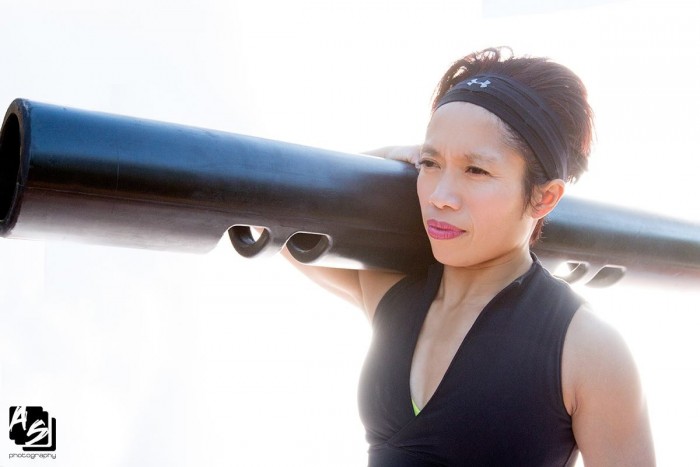 photo credit Andrew Stubbersfield
Viktor Frankl says "Those who have a 'why' to live, can bear with almost any 'how." Everyone needs a purpose, what's yours?
My purpose is simple: I want to help people. I want to help people become the happiest, the fittest, the strongest and the healthiest versions of themselves in order for them to live life to the fullest.
What are your words to live by?
Be kind to yourself. Be kind to others. Live life to the full.Life is too short. Make peace with your past. Find your happy place. Sing everyday even if you can't!  Dance a lot. Laugh often. Have some play time. Be silly. Work Hard. Do what you love. Don't be scared to fail. Accept you're not perfect. Celebrate success. Be more grateful. Don't sweat the little things.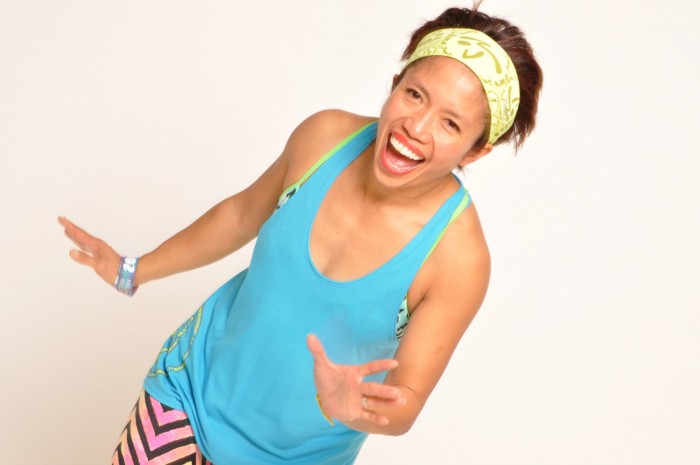 photo credit Glenn Marsden
If you could have any mentor, alive or dead, who would you choose and why?
I would choose Mother Teresa as my mentor. She was such a wonderful humanitarian and beacon for the poor. Mother Teresa founded the Missionaries of Charity. They run hospices and homes for people with HIV/AIDS, leprosy and tuberculosis; soup kitchens; dispensaries and mobile clinics; children and family counselling programmes; orphanages; and schools. Members must adhere to the vows of chastity, poverty and obedience as well as a fourth vow, to give wholehearted free service to the poorest of the poor.
If you could play hookie for a day what would be on your list to do?
I would grab a great book to read on the beach. Grab my new bike and go for a ride along the harbour. Learn some new Zumba choreography.
You give so much to others, what do you do to take care of yourself?
I try to make healthy choices every day when I'm deciding on my meals. I train or do something active everyday whether it be at the gym, a bike ride with my kids or rehab training. I have a Personal Trainer, Jason Kelly who trains me twice a week. I have a sports massage once a month.
Thank you for sharing, Kathy.
Let Kathy inspire you a little bit more…
on facebook and
on instagram