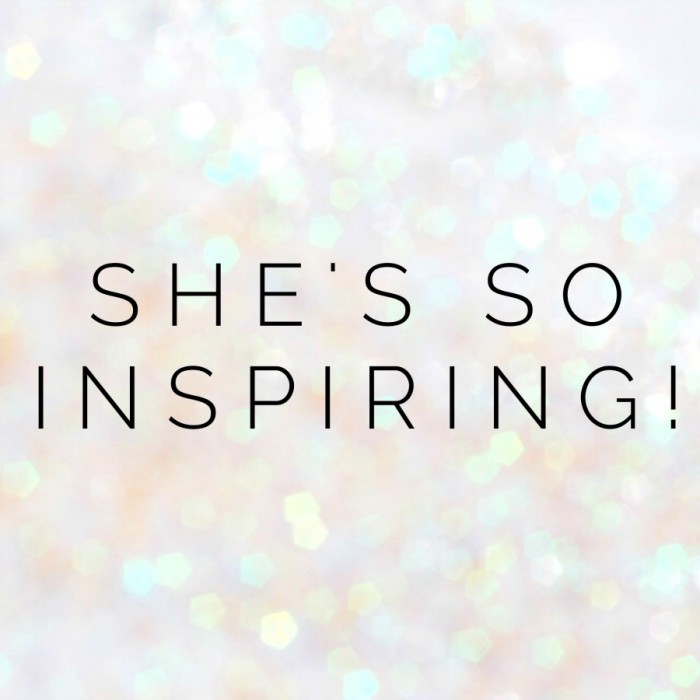 If you've been playing along with this series, you'll have seen my mum's interview, a while ago. I'm sure you'll agree, she's so inspiring! So today I'm introducing you to a mum of another blogger, who is all kinds of awesome in her own right! May you be wom-inspired!
Meet Sue McCarney.
I was quite beside myself when I found myself seated opposite Sue when I was a lady that lunched, because she is absolutely fabulous and also because she is Beth's mum, which in my books makes her famous by default, or genetics, or whatever!  Sue is as charming as she is witty and her dinner parties and recipes are the stuff food legends are made of. We totally set the world to rights over lunch and a glass of vino (or two) and that's when I decided Sue had to be part of this series because, she's so inspiring!
Tell us a bit about yourself.
I'm Sue, mother to 4 children and 10 grandchildren. I was born in Sydney, one of 5 children.
I lived in Adelaide for 5 years, and at 15 I moved to Rome with my parents and younger sister for 3 years. An amazing experience, where I had the joy of having the Roman Forum, Vatican City, the Colosseum as part of my everyday life!!
Once back in Sydney, I settled back into the Australian way of life, and at 20 was married!!
By the age of 30 I had had my 4 children.
I was a stay at home mum, which was the norm back then. I loved every aspect of rearing the children, and never really felt the need to find myself a career.
My mum was an excellent cook and entertainer, and watching her over the years create stunning meals for "a cast of thousands," certainly had an impact on my love of food and cooking.
Gradually, as the children became older, I realised I shared my mothers' love of the kitchen and all things food related.
It was the late 70's early 80's and the predictable dinner plates were definitely changing. Dinner parties involved a weeks' preparation, and a weeks' recovery!!
It was only natural that I would find my first foray into the business world would be staring up a catering business with my good friend.
We had a very successful little enterprise for quite a few years, and would often laugh at ourselves as we'd set up a corporate catering event, and wonder how we "got" here!! Then promptly return to our families and get on with normal life!!
A decision to start my own business at 40 was all part of my culinary history. I purchased a cafe which was open 7 days a week. A decision that was to have a huge impact on my personal life.
At 45 I found myself remarrying, much to my happy surprise.
Managing cafes for others and cooking has all been part of my post self employment phase in life.
I still cook for a friend who has a market stall business and laughingly joke to my family and friends that hopefully I'll be producing lasagnes well into my 80's!! I can't ever see a day where I would not want to create a meal for those I love or just for me!!
Tell us 3 things you are and 3 things you're not. 
I am honest, loyal and fun loving.
I am not sporty, serious or slim.
Complete this sentence, ____________________  changed my life. How and why?
Buying my cafe changed my life.
It gave me an independence and autonomy that I'd never experienced before
My whole life change around that time. My marriage had ended after 23 years, and with a business that operated 7 days a week, I couldn't really allow myself the time to stop and assess.
The work load was extraordinarily hard. It was the toughest time of my life, physically, mentally and emotionally, but saying all that, it was the business and all who were involved in it that helped support me.
I will be forever grateful for that period of my life, for although tough, it taught me so many life skills in a practical sense.
I learnt so much about myself, my capabilities and strengths. It also taught my children a few things about their mother that they might never have known!!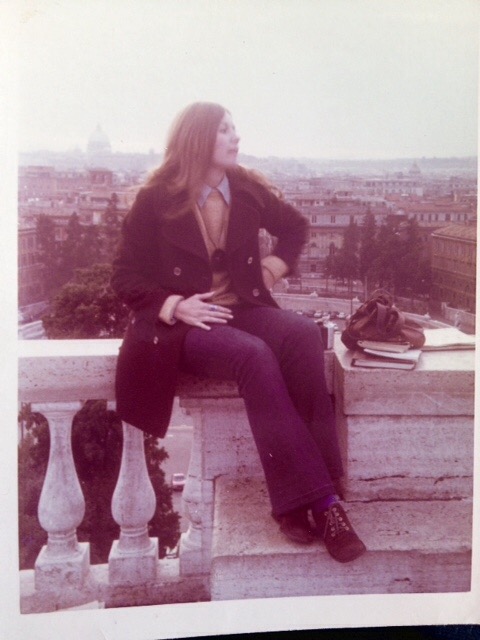 What has been life's greatest lesson?
Go with the flow.
What is your biggest achievement?
My four children.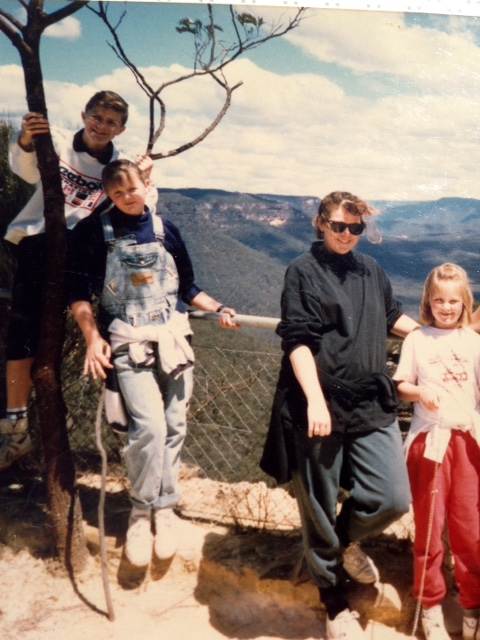 What has been your toughest obstacle and how have you overcome it?
The loss of my first marriage… However, with wonderful family support and then through time discovering love again and eventually remarrying, I feel incredibly blessed.
I look back proudly at how well we have all grown throughout that experience. Forgiveness being the biggest, most essential part of it all. I am most proud of my children and their love and support.
Viktor Frankl says "Those who have a 'why' to live, can bear with almost any 'how." Everyone needs a purpose, what's yours?
To be the best mother, wife, sister, aunt, sister-in-law, niece, cousin and grandmother I can possibly be. Each and every day.
I have always kept a diary from about the age of 12. Now my daily journal sits beside my bed, not so much as a diary,as a book of a gratitude in which I try to recall my day in all its' minutiae and with it, thankfulness for what the day and I have bought to it.
I want my legacy to my family to be that they, especially my grandchildren, can look back and remember their grandmother as a strong, fun, caring and devoted woman who gave each day her best, was never afraid of hard work, and who "loved them to the moon and back, around the stars, the garage and out to the letterbox!!"
What are your words to live by?
"To thine own self by true."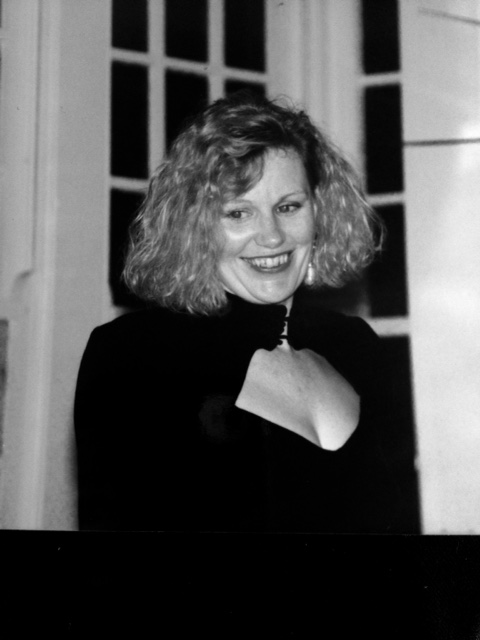 If you could have any mentor, alive or dead, who would you choose and why?
Judi Dench.
For me, she exemplifies everything I admire in a successful woman.
Intelligent, stylish, confident, demure. She continues to thrive in an already amazing career, she is a natural beauty, who has always remained relaxed in her own style. I read recently, that she loves to wear a scarf at all times, for the colour, and elegance that a scarf can lend to an outfit, however plain. This is my mantra to live by in fashion!!! Love you Dame Dench!!
If you could play hookie for a day what would be on your list to do?
To spend a day roaming around a beautiful garden, preferably with family and friends joining me, and later arriving to a long table, nestled under a luxuriant grape-vined trellis.
There, we would be served a deliciously simple meal, cold crisp wine and bubbles, much laughter and stories shared. Bliss!!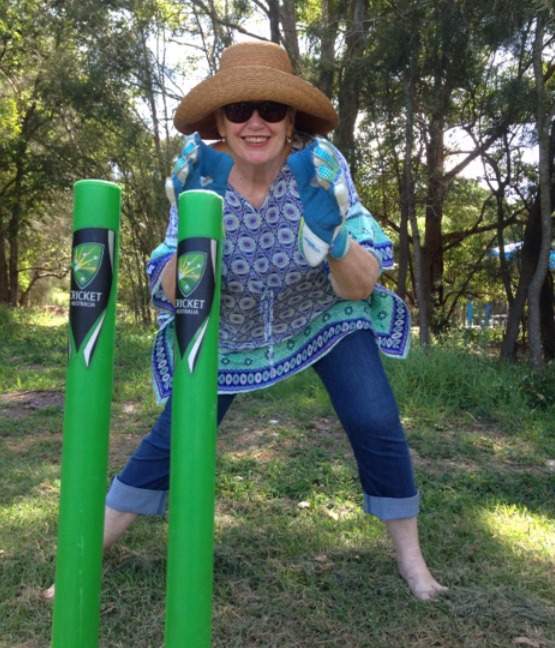 You give so much to others, what do you do to take care of yourself?
As I've mentioned, I have always loved food and cooking and a glass or two. Not always conducive to keeping trim. Also, exercise and I have always had a love hate relationship, as much as I know how important it is to my ongoing wellbeing!!
Over the years and probably due to my chosen profession, and blessed genes, arthritis has been "my mate" in my knees and feet, hands and back!!
Warm water exercise once a week helps me with that, walking too, if the surface is flat.
For me, a good hour or two in my garden is a wonderful form of exercise.
Later, coming inside, a book, a cup of tea and I'm in heaven. Simple pleasures will always restore my soul and I hope will continue to do so…….
Thank you for sharing, Sue.
Sue, doesn't write a blog but she does read a fair few, so do leave a comment because she'll be sure to check it out! You won't find Sue on Facebook or Twitter but she does have an absolutely swoonsome Instagram account. Pop on over and get Sue-inspired!